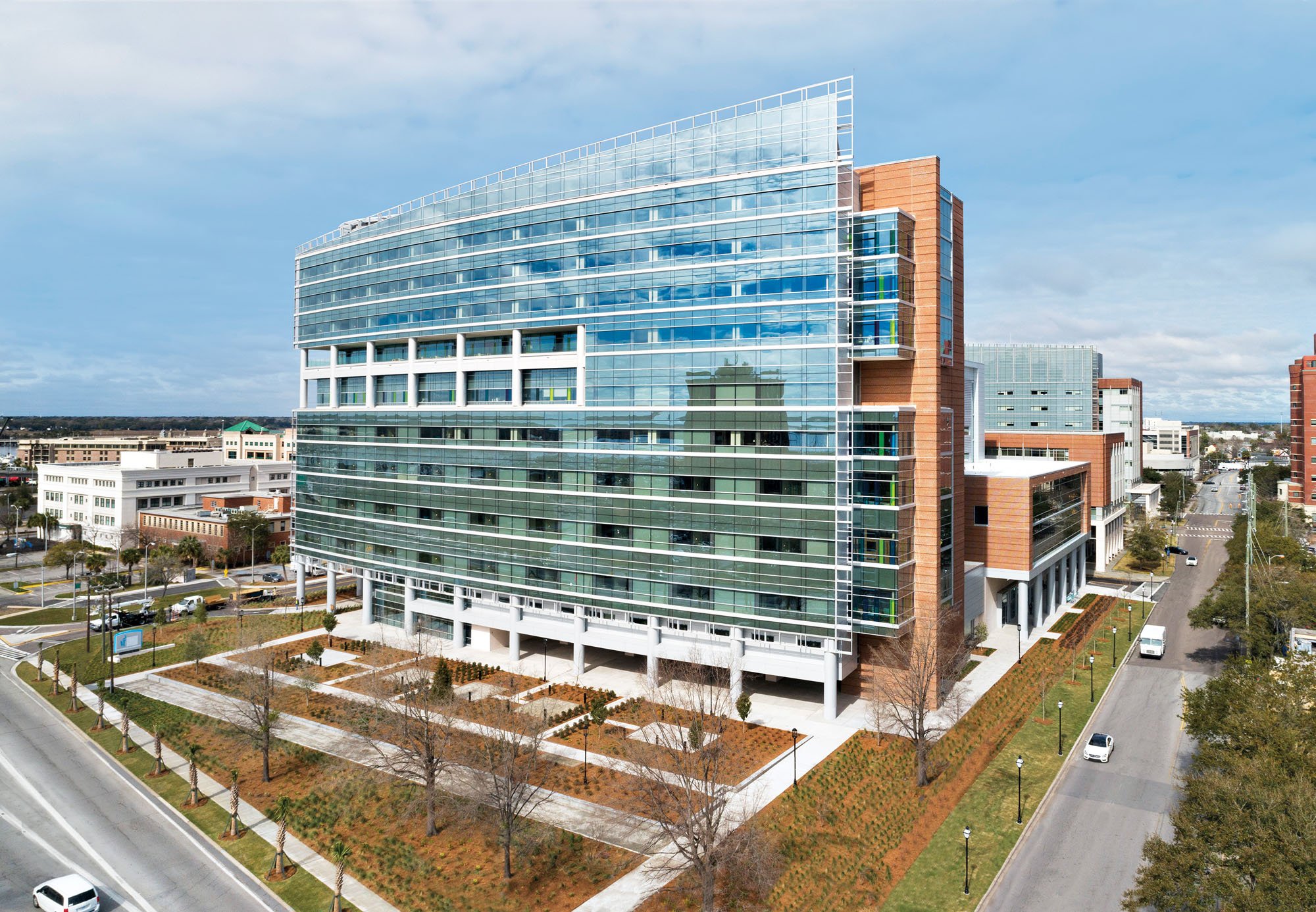 October 6, 2022
The Hospital Unlocking a Design Formula for Better Family Care
 For that, they commissioned health-care experts from Perkins&Will's Atlanta and New York offices, and Charleston's McMillan Pazdan Smith Architecture. "It's a health-care project and a commercial project, but still we wanted to create a welcoming, familiar place," says Aiko Tanabe, senior interior designer at Perkins&Will. "We tried to create small moments for children to discover and create a wow factor."
For mothers facing congenital issues and premature births, the architects created spaces twice the size of a typical room, so mother and child aren't separated, as is usually the case. "The baby is in an incubator and the mother is in a family space to keep that family together," Scheurer says. "It reduces complications, and the stay is actually shorter."
Sited prominently on a peninsula where the Ashley River meets the Cooper, the 11-story hospital serves as a gateway to the city. Its curved facade offers panoramic views from a seventh-floor porch, and its ground-level park is used by patients, family, and community members. A three-part rooftop deck is designed for respite, gathering, and play.
---
More from Metropolis
---
Inside, soft green and blue tones inspired by surrounding Lowcountry marshes soothe patients and visitors alike. "Charleston is pretty colorful, and the project is informed by nature and environment," Tanabe says.
Would you like to comment on this article? Send your thoughts to: [email protected]