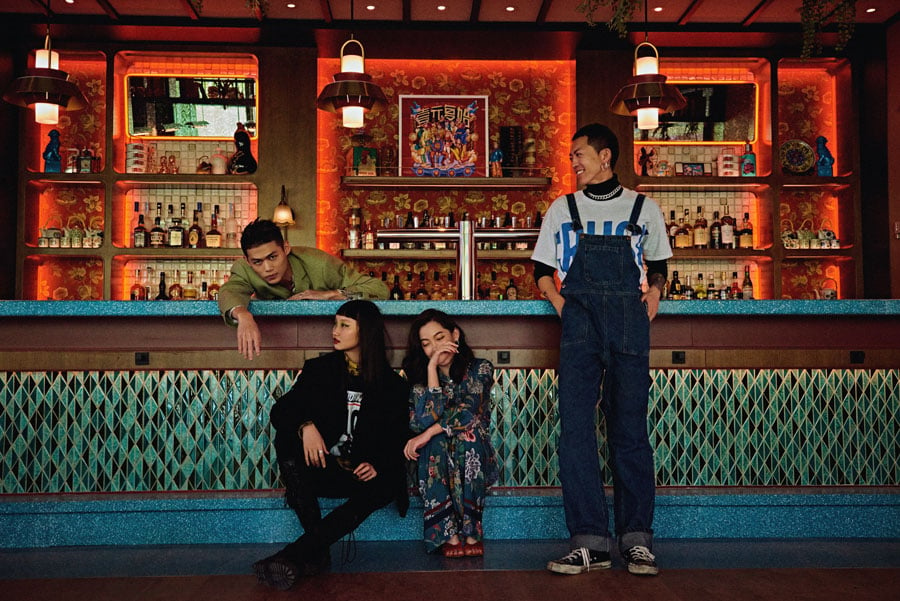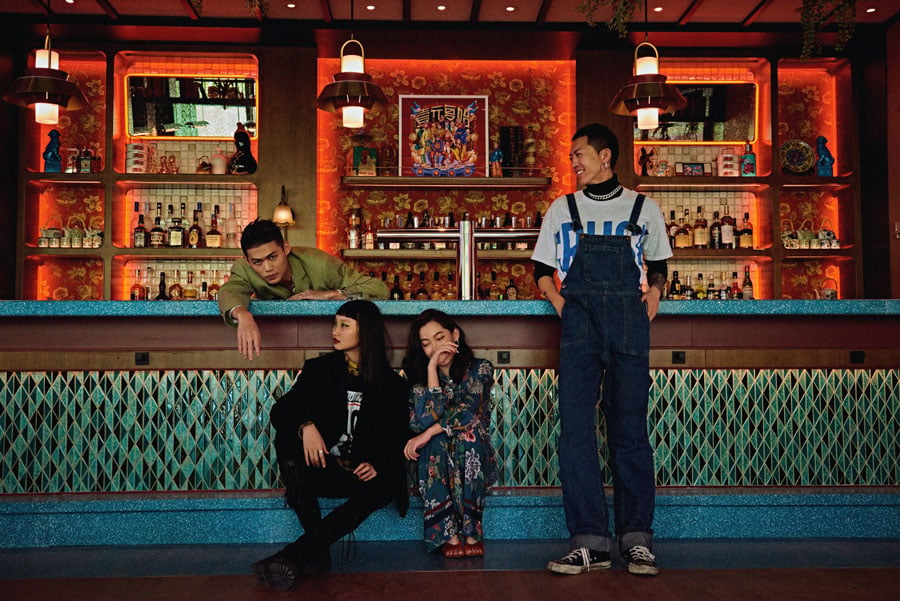 August 24, 2020
Beijing's SUPERFLY Blends Pop Culture with Traditional Chinese Street Life
AvroKO's retro-futuristic design for the new restaurant blends neon, comic books, and a "touch of neo-punk."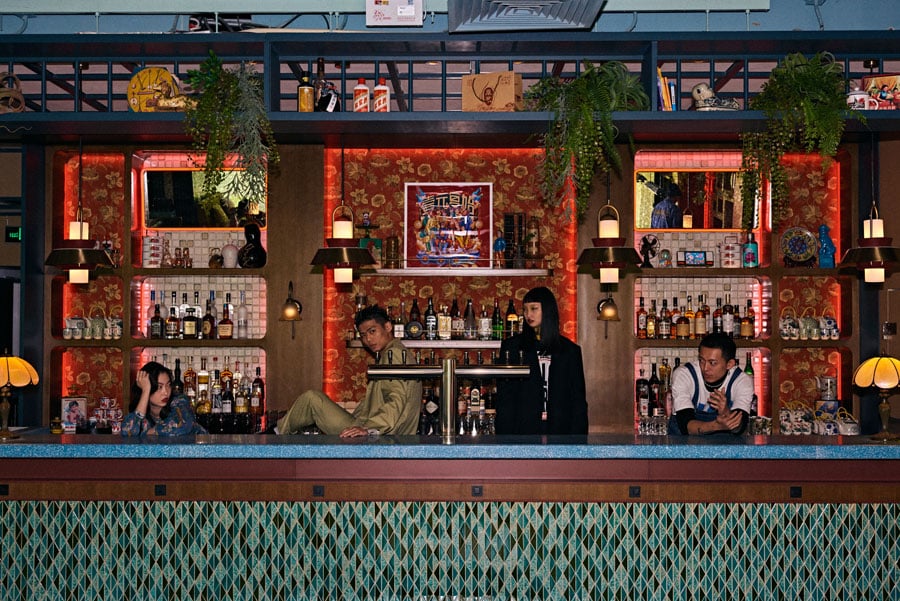 ---
Beijing has contemporary architectural and gastronomic attractions aplenty, yet interiors for SUPERFLY, a newly opened bar and restaurant inspired by traditional street life, shows that homegrown culture remains as alluring as ever.
Located on the ground floor of The Opposite House hotel, SUPERFLY is part of a comprehensive revamp of the property's restaurants and bars. For anyone familiar with American pop culture, the restaurant borrows its name from a 1970s blaxploitation film with the same title. It also refers to Sichuan's local tradition of "fly restaurants"—establishments known for catering to families who fly in for a quick, casual meal. The design by AvroKO incorporates branding by sister studio Brand Bureau.
"We wanted to fuse the distinctly nostalgic concept, which took cues from hutong shophouse interiors, casual neighborhood cafes, music, and visual culture with an unexpected and fresh feeling that would appeal to younger Chinese and international guests," AvroKO founding partner William Harris explains.
---
More from Metropolis
---
---
Bright green doors highlight the entrance from the leafy street-side outdoor terrace and the hotel lobby. Inside is a lively, eclectic, entertaining backdrop with an extravagant retro bar clad in jewel-toned green and white geometric tiles and a baby-blue terrazzo counter. Custom design lamps complement vintage lighting and a quirky mix of whimsical decorative items from local flea markets and behind the bar neon frames a wall covered in retro Chinese fabric. Comic books and pop culture posters pay homage to both the era and Chinese creativity.
Two semi-private banquettes feature Pullman benches upholstered in plush chocolate brown leather, baby-blue terrazzo tables, and a classic white and burnt-orange glass wall set in forest-green metal frames. Floor-to-ceiling windows face the outdoor terrace and flood the interiors with daylight; at night neon, custom 1970s-style lighting and two enormous ceiling-fan-shaped chandeliers create a variety of moods.
Creating a setting that works equally well day or night is an ongoing challenge for any restaurant. AvroKO addressed this with a mix of programmable and neon lighting, multi-media art and music and an installation of 15 television screens all playing different clips of early Kung Fu movies adds a particularly novel, entertaining touch.
---
Retro interiors are not new in Beijing, but they usually reflect a western take on mid twentieth century modern style. At SUPERFLY, the ambience combines traditional and modern, local and international in a way that avoids theatrical nostalgia. "I think of it as Wong Kar-wai's film 2046 with a touch of neo-punk," says Harris.
The small menu is equally playful and includes casual dishes like Tian Shui Noodles (sweet water noodles), a Chengdu street food speciality of long, fat handmade noodles dressed in their own chilli oil, flavoured with sugar and salt.
Beers go well with most of the food, and there are six taps of local draft beer by Great Leap Brewing. The signature cocktail—the Superfly—is a concoction of bourbon and peanut butter topped with light beer foam, decorated with crunchy chocolate flies and served in a ceramic mug with a vintage-comic design.
Superfly's immediate popularity with young Chinese diners shows the value of building a strong relationship with local clients, and presumably, this will offer further benefits when international visitors resume travel to the capital and want to know where the locals go.