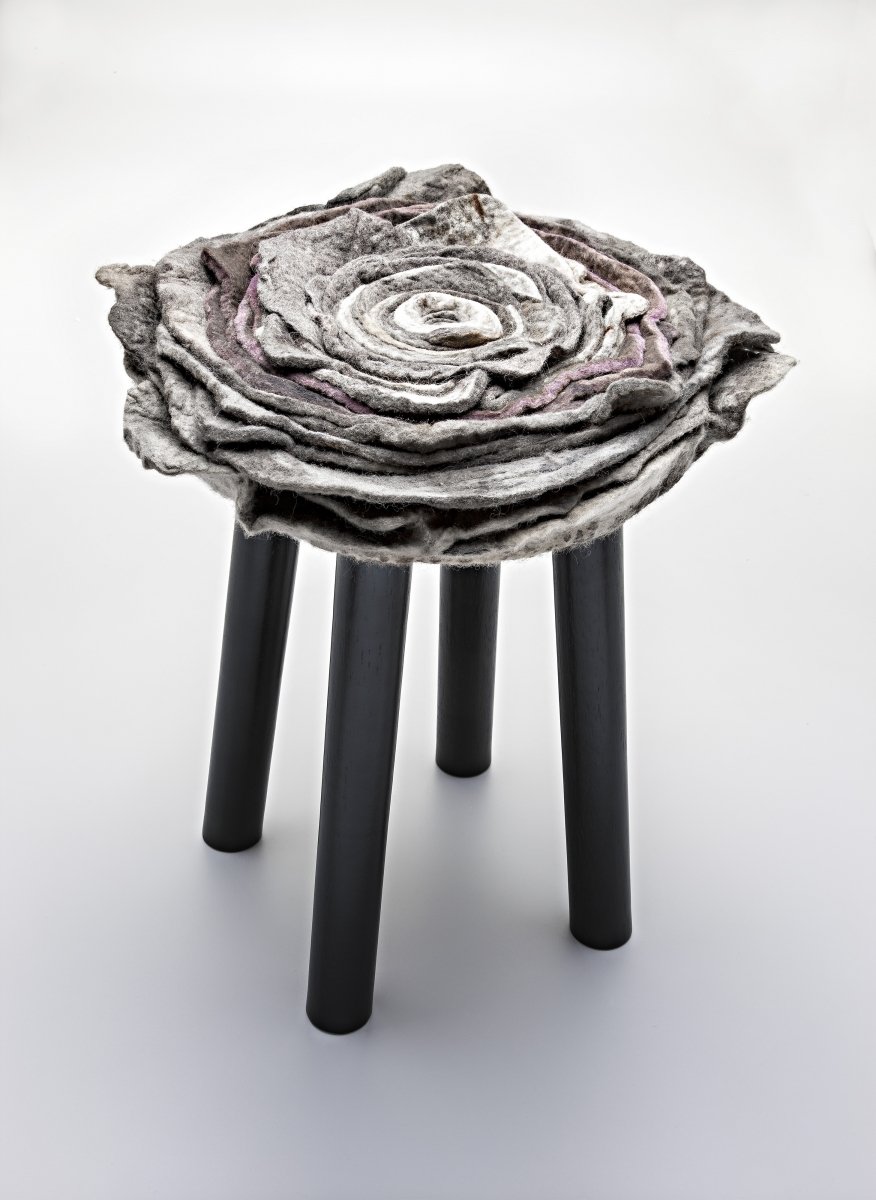 August 8, 2016
5 Highlights from Design Weekend São Paulo
A few of the new and emerging talents showing at Design Weekend 2016 in São Paulo (August 9th to 14th).
Images courtesy MADE
From sports to high design, this week is all about Brazil. While sports fans around the world will be glued to the Rio 2016 Summer Olympic Games, the Design Weekend 2016 in São Paulo (from August 9th to 14th) will cater to the ever growing crowd of globe-trotting design aficionados. And one of this event's top destinations will be the fair MADE, dedicated to signature, one-of-a-kind design creations. Started by art and design curator Waldick Jatobá in 2013, MADE quickly became a staple of the Design Weekend, attracting some of Brazil's most innovative designers and becoming a platform for design and dialogue, through its prestigious series of talks and panel discussions. From the new and emerging talent being shown this year, here are a few highlights:
Ines Shertel
After leaving  São Paulo to live in a farm in São Francisco de Paula, deep in the South of Brazil, architect Ines Shertel saw creative possibilities in the wool sheared annually off her husband's sheep flock. All her "slow designs" (as she calls them) are done by hand, from production to the material fabrication, done using an ancient wool friction technique from Central Asia. The resulting textile is then used to create pillows, stool seats, containers, baskets, coverlets, and many other objects with a contemporary feel, despite the material's rustic origins.
Humberto da Mata
A Brasília native, architect Humberto da Mata has an eye for repurposing objects, following in the Campana Brothers tradition. However, his architectural training brings a structural sensibility that distinguishes his pieces with a certain elegance. At MADE this year he will be showing the Louceiro Collection of tables, which uses traditional  porcelain plates as table tops; the plates seem to almost hover  above a minimalist metal base.
Tiago Curioni
Another architect/designer, Curioni's work has a sculptural quality that gives his creations a formal exuberance often associated with Brazilian design. It was no surprise then, when he chose to photograph his "Angel" bench at the famous Brazilian Museum of Sculpture in São Paulo, designed by Paulo Mendes da Rocha.  His design for this  bench, for which he won an A'Design Award this last June in Italy and an honorable mention at the IDA International Design Awards,  explores the limits of Staron, the synthetic material produced by Samsung, by  curving the planks' ends via a thermal process to create a wing-like effect.
Leonardo di Caprio
Unrelated to his famous Hollywood namesake, this Leo has been hard at work establishing his own impressive reputation thanks to his creative talents. Having an eclectic background that includes a law degree and studies in photography, cooking, and, finally, design, di Caprio is the creative/art director of AuCap, a bespoke furniture maker interested in re-interpreting Brazil's rich culture into today's design language. At MADE this year di Caprio will show the Ziggy Collection, which draws its inspiration from the colorful and exotic jewelry used by Brazilian natives. Celebrating the unique way they mix colors and shapes in their personal accessories (bracelets, necklaces, etc.), each Ziggy piece is clad in a mosaic of small geometric shapes in a multitude of colors, put together by a handmade marquetry technique, and finished off with a  beautifully textured wood veneer.
Vasconcellos Barreto
Based in Belo Horizonte, this design duo, composed of architect Juliana Vasconcellos and designer Matheus Barreto, began designing customized furniture as a response to the needs of their interior design projects. From that they've gone on to collaborate on special designs with  with an array of manufacturers. At MADE they will show the results of one such partnership, in this case with the metal fabricator Mekal. The duo favors the futuristic aspect of Modern design from the late 60s and 70s. To bring to life the dynamic lines of their "Ghost" coffee table and "Z" console, they relied on Mekal's expertise in bending and curving stainless steel until it matched their vision. The end product, with its shapely, curvaceous design, manages to infuse a dose of sensuality to the coldness of the finished gray brushed metal.
---
MADE
Dates: August 9th-14th
Where:  Jockey Club de São Paulo – Av. Lineu de Paula Machado, 1.173 – Cidade Jardim, São Paulo   
http://www.mercadodeartedesign.com/