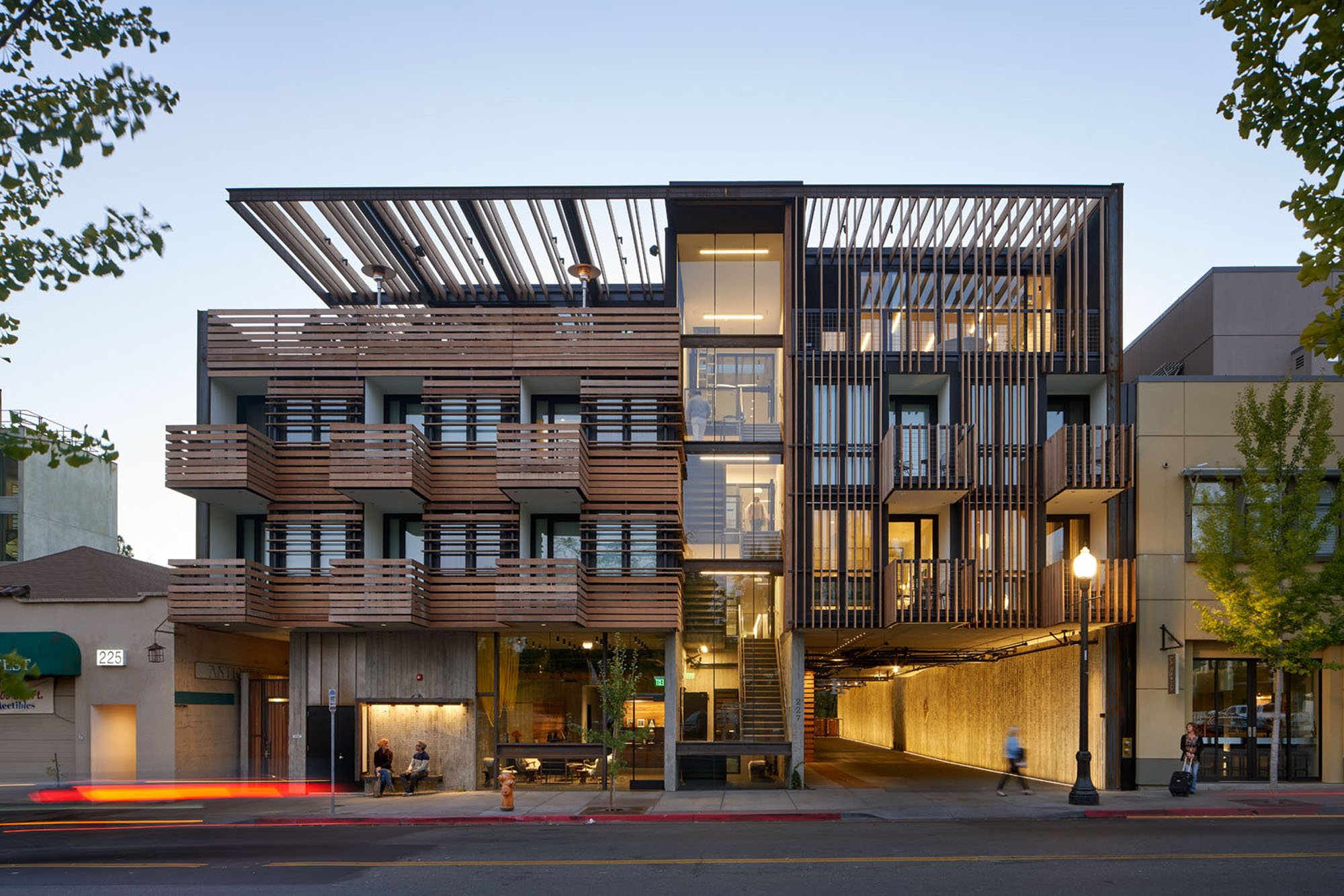 March 16, 2023
5 Strategies for Community-Based Hospitality Design
David Baker Architects (DBA) is best known for our innovative housing design; we have designed more than 15,000 homes in multi-family buildings. Throughout that extensive experience in affordable and market-rate housing, deep community engagement is integral to our process. Every project is grounded in feedback and insight from current and future residents, community members, and neighbors.

Any building, whether a chapel, affordable housing, or a hotel should respond to the people and place that it serves. I've melded that philosophy, and our firm's housing expertise and community engagement process, to craft a new approach to hotel design: Community-Based Hospitality.
Hospitality spaces, and tourism development in general, can have significant, negative impacts on locales if not done thoughtfully. From straining affordable housing supply to cultural appropriation to environmental and infrastructure burden, there are endless socio-cultural, economic, and environmental issues that arise. Hotel design that focuses merely on guest experience, while ignoring local context, is one of the roots of these issues.
Instead, a community-based hospitality design strives for the holistic design of a hotel—from conceptual idea to approval process to how it finally operates—to respond to people and place and to enhance and support neighborhoods and foster human connection. By engaging with the public and drawing from the rich context of a place—townspeople, history, and culture—a hotel design can align with the spirit of a town. Doing so enriches and improves the guest experience and the community at large.
Listen First
While encouraging public involvement in the design process is common for affordable housing or civil projects, doing so for hotel design is surprisingly rare. In approaching hospitality design in the same manner as our affordable housing process, it has led us to an entirely different outcome—hotels that don't just respond to people and place but become part of the community.
Within community-based hospitality design, engaging with the local community is crucial. The intent is to design the hotel together, inviting them into the process; listening to the public's needs and concerns carefully and incorporating them into the design and programming.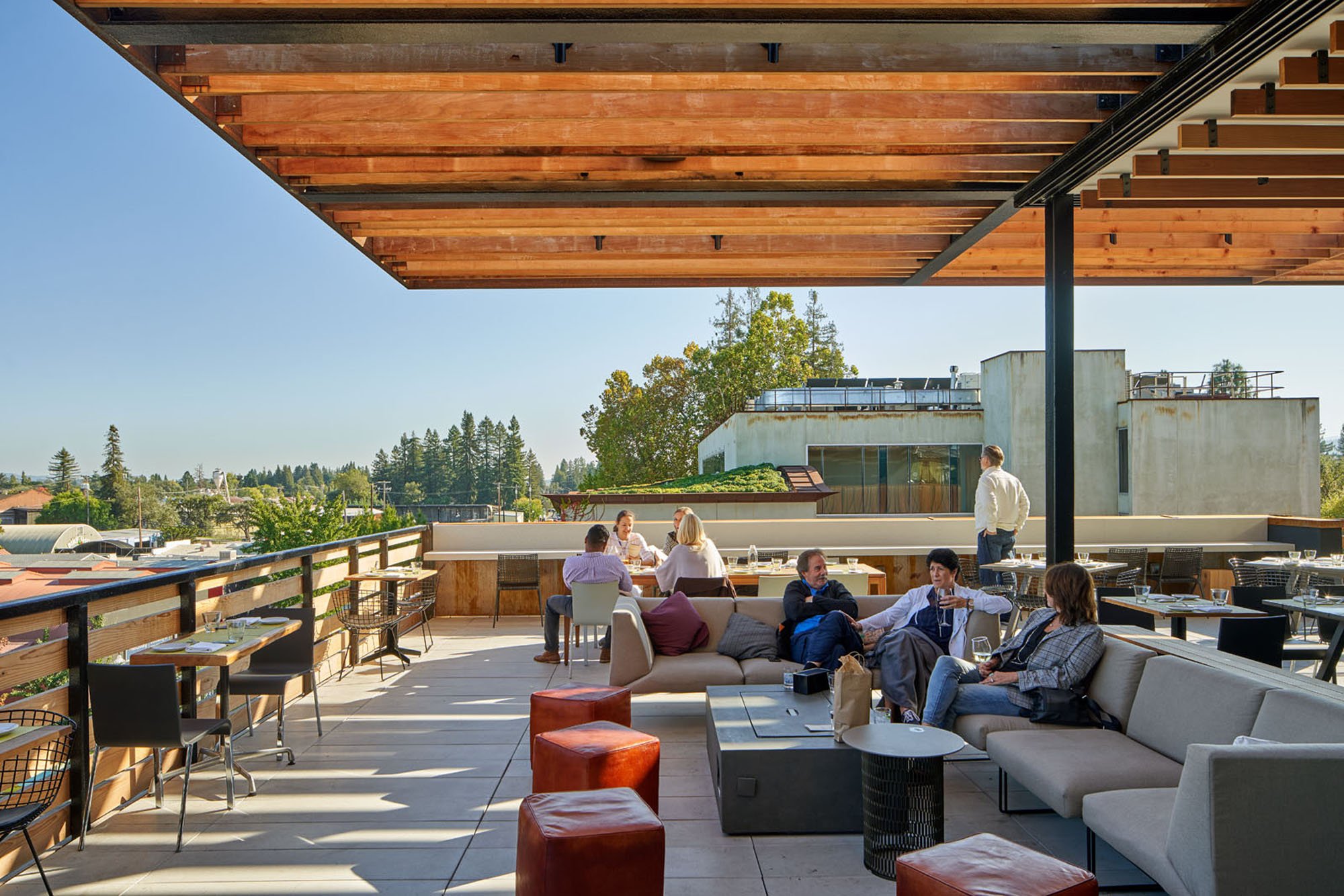 In one of our hotel workshops, a resident in the town of Sebastopol, California, known for its bohemian vibe, expressed concern that local artists and artisans were beginning to be priced out of the downtown's Main Street neighborhood. In response, DBA added studios to the ground floor to provide local artists and creative makers subsidized, low-rent spaces, which will strengthen and stabilize the local art culture rather than contributing to rising rents that force artists out. We also designed a separately branded hostel within the hotel that is targeted toward single travelers visiting locals, bicycle tours, and young friend groups—another idea from the workshop responding to concerns for reasonably priced accommodations in town.
This type of community engagement not only fosters trust with locals and helps create a building that the community can be excited about, it also makes the project better, because you are getting information and ideas from the people who know the place best.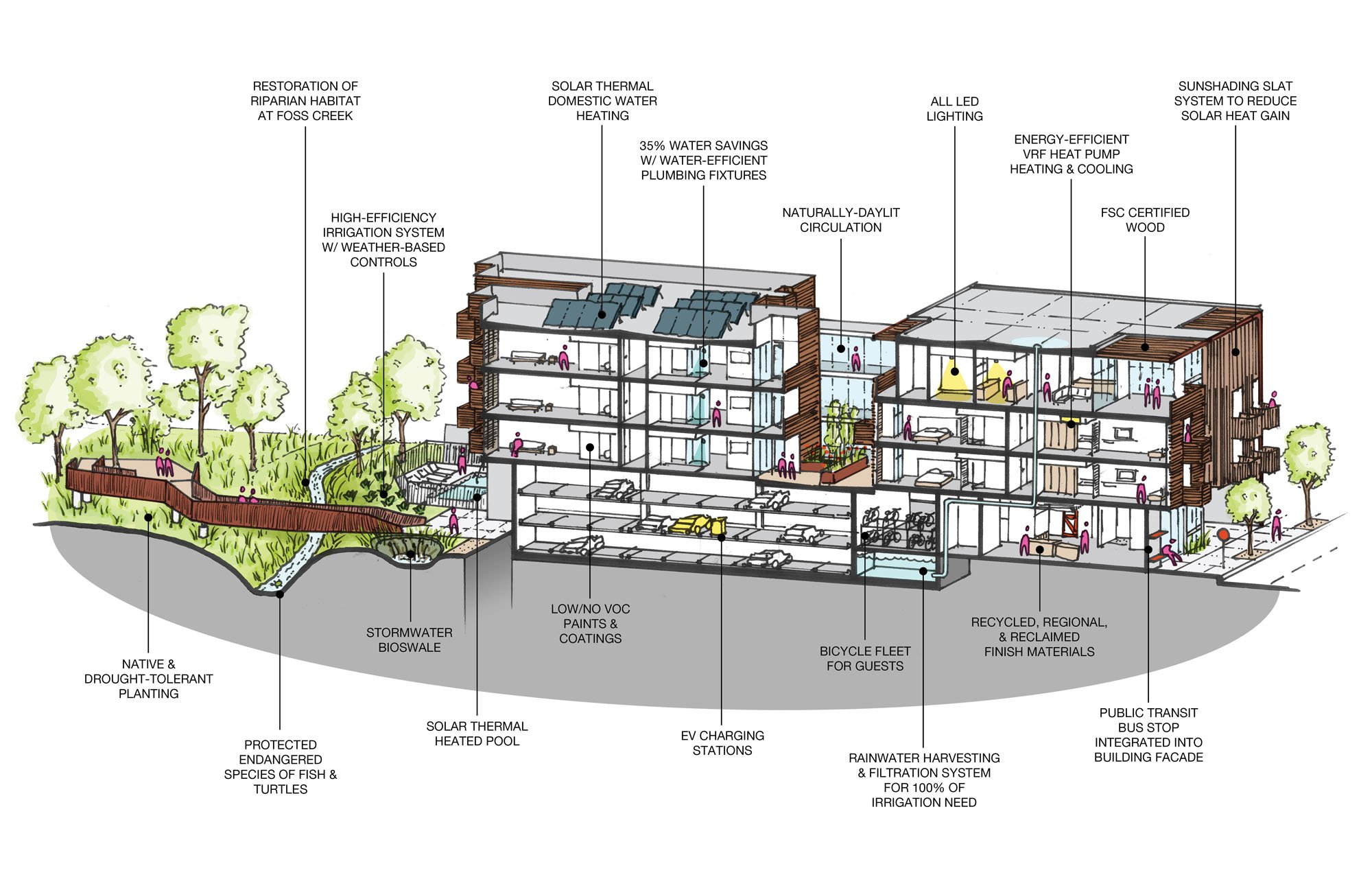 Bring the Public In
Community-based hotels open outward and invite the public in. To create a connection between guests and locals, a hotel can offer public courtyards, plazas, and gardens, providing a place to soak up the sun and fresh air, but enlivening and enriching the town's urban fabric by making these spaces accessible to all.
Harmon Guest House, a hotel in Healdsburg, California, is DBA's' most recent iteration of this concept. It features the town's first public roof deck, which provides locals a space to admire views of the Sonoma hills. Traveling across a custom bridge to the rear, guests and townspeople can now relax in a secluded, creekside park, overlooking the restored riparian habitat of Foss Creek, which is often used for open concerts and events. The hotel even integrates a county bus stop directly into its facade, making it truly part of the public realm.
At the interface of a hotel's interior and the streetscape, designs should invite the public in and blur the transition between public and private, often physically opening to the outside. That means creating amenity spaces that are publicly accessible, inclusive, and safe-for-all; maximizing activation and energizing the hotel. For instance, H2Hotel, Harmon's sister hotel designed by DBA, has a restaurant and bar that doubles as the hotel's lobby. It opens directly onto the city sidewalk, allowing the lobby to serve as a public coworking space during the day and activating the streetscape with nightlife in the evening.
Local Art, Local Character
The simplest and most direct way to support a community is to support the people and the creative work of that community. Using the products and services of local artists, makers, vendors, and builders truly ties a hotel to its place and provides citizens and hoteliers an opportunity to create it together. It also brings the personality of a place into the hotel.
The Slow in Canggu, Bali, designed by GFAB Architects, is a favorite hotel of mine in large part because it's done a masterful job of doing just that. With open-air spaces that are filled with texture, pattern, and vegetation, the building feels contextual to its place. With slatted-wood walls that channel the tropical breezes, the climate-responsive exterior draws from local vernacular to control light and air and uses its texture and transparency to add depth. Guest rooms use simple materials like concrete and handmade brick, detailed in a way that is comforting and soothing. In guest rooms, sliding, glass walls open to private and secluded pools, aligning with the hot, humid climate and a Balinese culture where time is mostly spent outdoors.
Hotels can also use local programming to actively engage in the daily life of a town. Hotel staff learning about, sharing, and supporting local businesses, organizations and events help guests get out into the world and experience the locale.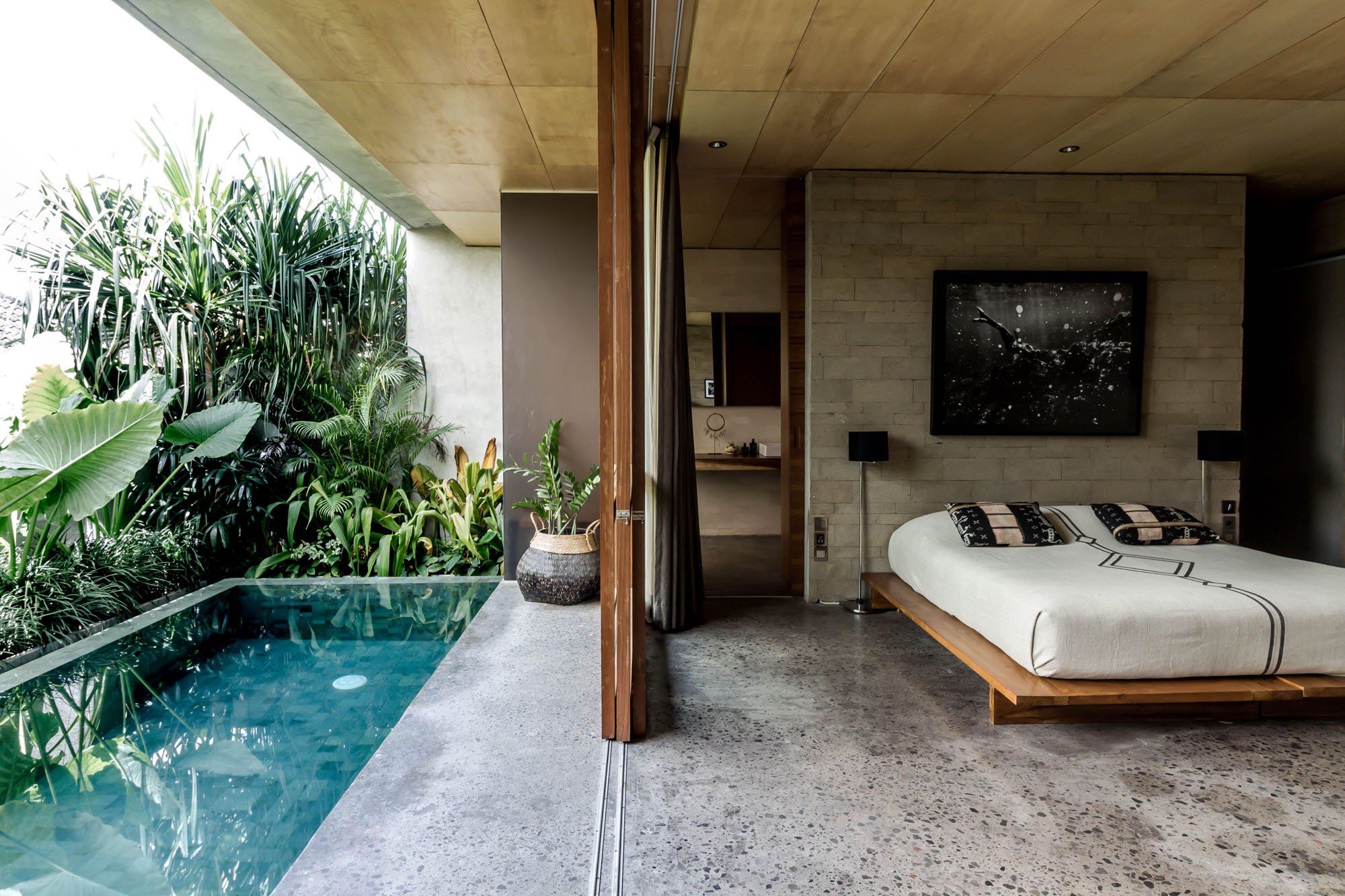 Become a Community Member
Become active members of the community and get involved in local efforts, events, and initiatives. To deeply care about that place and work to better it alongside its citizens enables designers to connect the hotel to the community, and it can be personally fulfilling.
We learned this firsthand from our longtime collaborators Paolo Petrone and Circe Sher of Piazza Hospitality. In Healdsburg, California, where Circe lives, Piazza's hotels provide space for cultural events and attractions like the Hand Fan Museum, permanently located in H2Hotel and open to the public. They host public concerts of local musicians at Harmon Guest House, organize and participate in fundraisers, and join community initiatives and, their event spaces are used freely by local nonprofits and organizations, creating de facto community centers for the town.
In 2017, during the Tubbs Fire that devastated the Napa, Sonoma, and Lake counties in northern California, Piazza Hospitality opened their hotels as accommodations for first responders as they provided aid during the emergency. In response to that event, the 2014 South Napa Earthquake, and numerous recent California disasters, we are designing a Resilience Hub within Hotel Sebastopol in Sebastopol, California, to be a shelter in instances of natural disaster. Outfitted with photovoltaic solar panels, an off-grid backup battery system, first aid, clean water, communications, medical refrigeration, and air filtration for wildfire smoke events, the Resilience Hub will partner with local non-profits and services to increase community resilience.
Environmental Stewardship

Hotels have a responsibility to harmonize the needs of a hotel with the need to create an environmentally friendly climate-responsive building. With a proactive, visionary, and data-informed approach to building performance, a hotel can be designed for human needs, repair local ecology, decarbonize, and prioritize health, comfort, and control.
All of DBA's hotels have achieved LEED Gold certification or higher. But beyond our standard sustainable building practices, we always seek to undertake at least one resilience initiative that has been sparked by the local community. For example, when the 2011–2017 California drought was wreaking havoc on water supply, the people of Healdsburg were working hard on water conservation. In that spirit, we integrated a rainwater collection system into the roof of Harmon Guest House that provided 100 percent of the site's planting irrigation.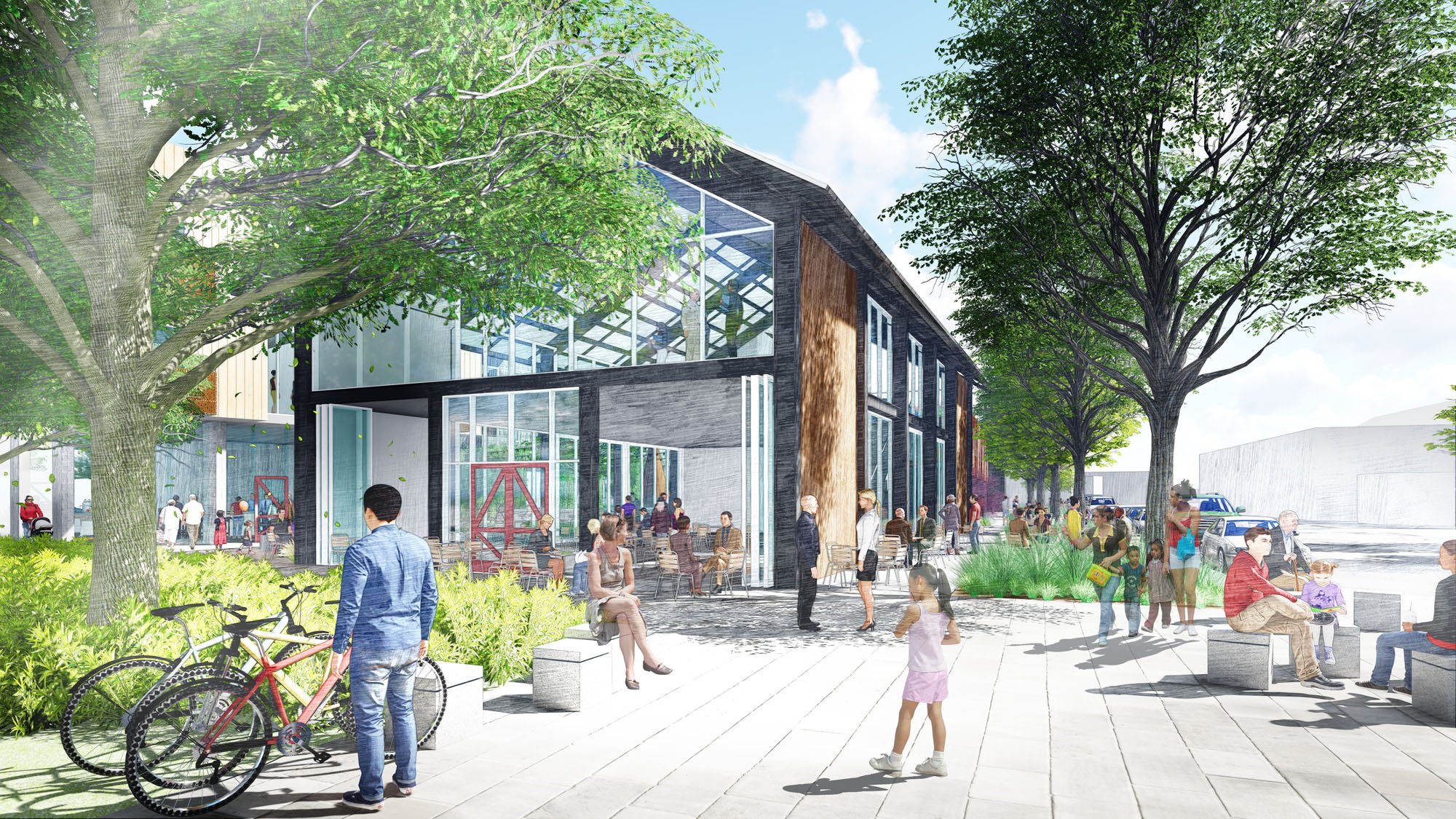 At Harmon, we also worked with the California Department of Fish and Wildlife to restore the riparian habitat of Foss Creek, which runs through the back of the property. We removed invasive plant species from the stream bed while preserving the native vegetation and protecting wildlife, including the endangered Rainbow Trout, Coho and Chinook Salmon, and the Western Pond Turtle. Hotel Sebastopol will be fully electric and—by using a robust photovoltaic solar panel array and substantial energy reduction—has an ambitious goal to achieve Zero Net Energy (ZNE), which will make it California's first ZNE hotel.
It's vital that we strive to make healthier hotels, for both guests and locals alike, by reducing indoor air pollution, ensuring clean water, promoting healthy eating, and providing adequate natural daylighting—all critical initiatives in designing and operating healthy hotels.
Overall, the concept of community-based hospitality strives to create hotels that benefit not just the people they serve, but the community as a whole. With hotel design being contemplated solely from a guest's perspective, we're ignoring the impact that hotels, and we as designers, can have on a place. It isn't enough to simply design hotels to mimic a locale. We must go deeper. True authenticity comes from being there, in the community, in the present, and becoming part of it. I urge hoteliers, developers, and architects to do just that—engage with the public, honor the people and the place, and create hotels that support and foster community.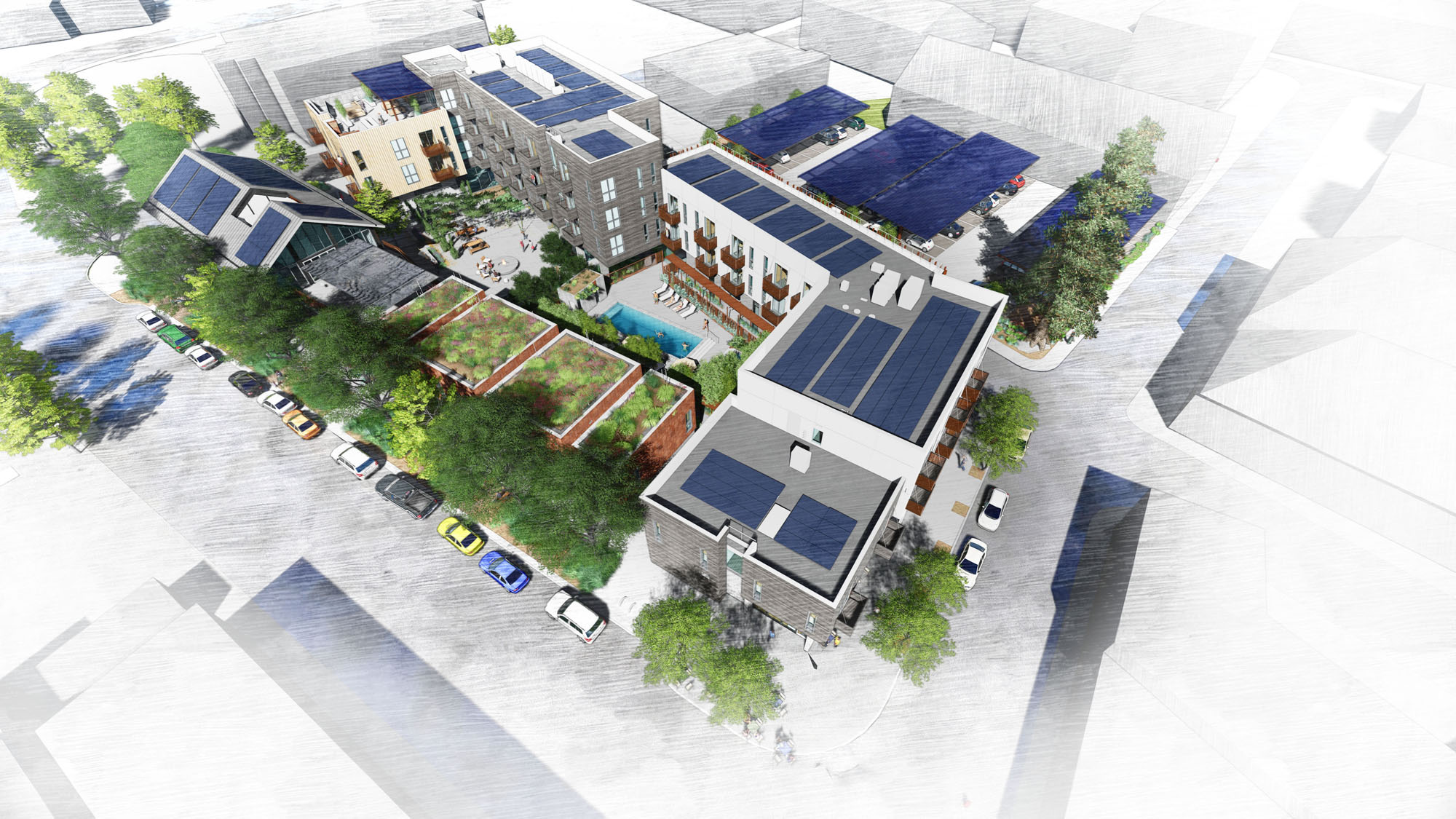 ---
Brett Randall Jones, AIA, LEED AP, is a principal at David Baker Architects (DBA), a progressive architecture firm in San Francisco that creates acclaimed buildings and communities in diverse environments. After graduating from Auburn University and Rural Studio with degrees in both Architecture and Interior Architecture, Brett joined DBA in 2011 and has become a key figure in the firm's hospitality practice.
Would you like to comment on this article? Send your thoughts to: [email protected]