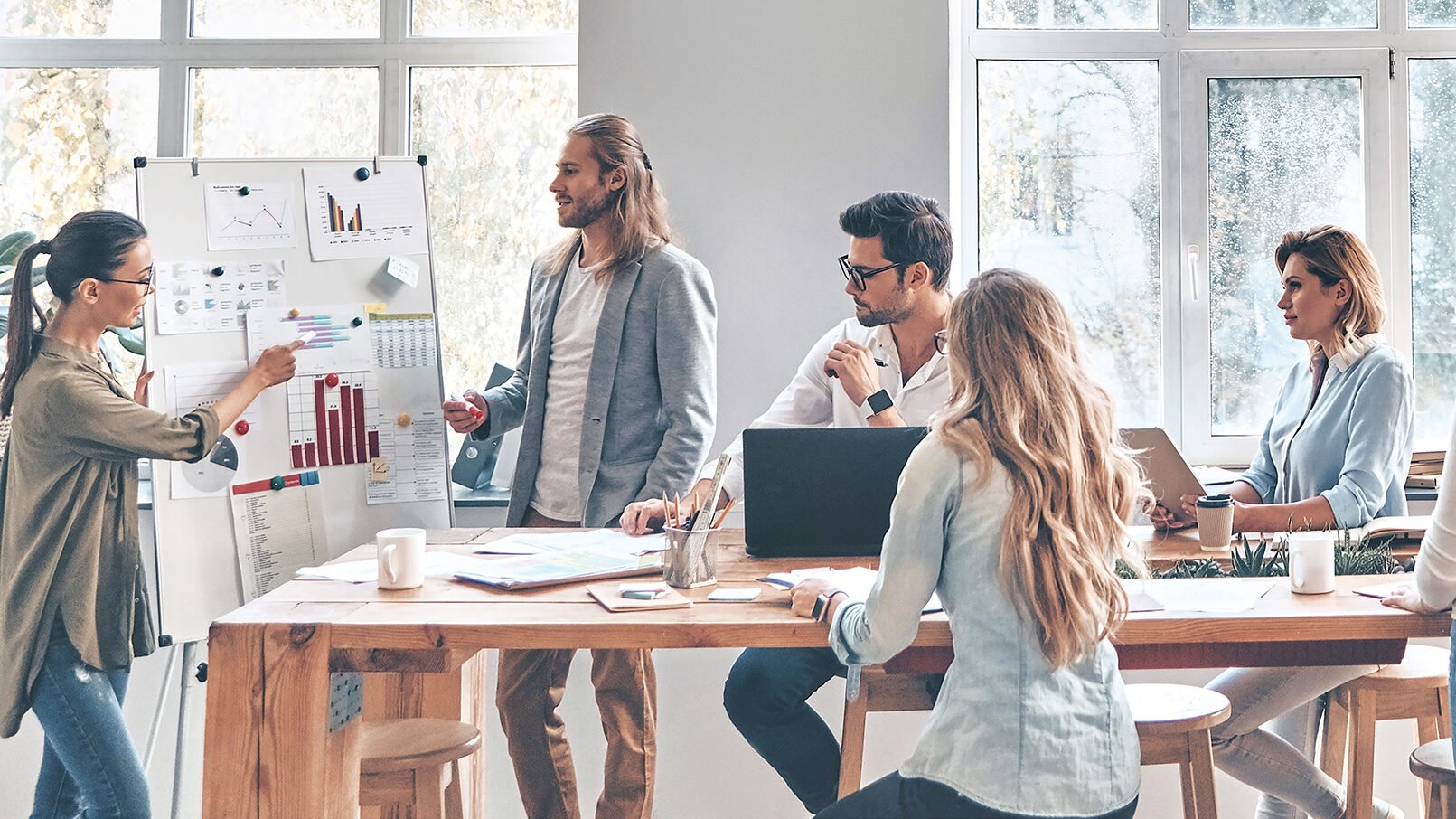 May 10, 2023
7 Places to Look for Design Inspiration
Passionate interior designers and architects strive to create environments that support and delight their occupants. But where do they get their inspiration? ThinkLab's annual survey of over 1,100 U.S.-based practitioners highlights where this audience looks for fresh ideas. Here are the top seven sources of inspiration for A&D professionals, according to our U.S. Design Industry Benchmark Report for 2023. 
01 Trade publications and magazines
Trade publications and magazines are seen as go-to sources for cutting-edge design philosophy, allowing readers to stay abreast of the latest innovations and discover products from reputable brands. What kind of content will make an architect or a designer pause? Beautiful, full-bleed imagery and candid commentary from the creators.
02 Brand websites
For the first time, ThinkLab survey results show a brand's website as architects' and interior designers' number one source for information, surpassing brand reps. Our research also shows that two-thirds of professionals feel loyalty to brands they know and trust. Once they've found companies they know will deliver on their product promise, they are looking for them to showcase their latest product launches with the support of lifestyle images, white sweep images, and robust product information all in the same place. They desire a self-serve experience at multiple points throughout the interior design process. 
03 Social media
Architects and designers are routinely turning to Instagram and Pinterest in their professional life as well as for leisure. These platforms allow them to "online date" a brand to get a sense of whether the portfolio is the right fit for their client. Companies with robust social platforms provide an unpressured opportunity for designers to get to know products.
04 Internet searches
Architects and designers may turn to the internet in hopes of finding something new and inspiring or to solve a one-of-a-kind constraint. When it comes to an organic internet search, websites that are crystal clear about what a company does and provides help designers and architects in their work.
05 Showrooms/Design Centers
While the digital world can bring a plethora of product options and inspirational images to our fingertips in seconds, it can also make it hard to differentiate quality as well as hand, finish, and other tactile qualities of products. Showrooms and design centers are still beloved when paired with concierge-like staff who are knowledgeable about the latest products and ready to pull options that complement an interior designer's creative vision. A great showroom doesn't remain static; rather, it invites interactivity and provides space for design ideation either while browsing alone or nailing down selections with clients in tow. 
06 Trade shows
Trade shows provide full immersion in the industry's design, new product launches, thought leadership, awards, and networking. In a sea of sensory and information overload, sometimes it is simplicity that stands out. A focused and immersive experience and crystal-clear messaging about a product or service help grab attention and create a lasting impression.
07 Material Bank
Material Bank, an aggregate material sampling source that offers overnight sample delivery for design professionals, was a critical player in keeping projects moving forward during the early days of the pandemic. But it has since established itself as a useful tool earlier in the design process. Architects and designers now cite Material Bank as a go-to source for inspiration, where they are exposed to products and brands that they might never have encountered on their own or in their firms' libraries.
To stay top of mind, it's critical to understand these key platforms in order to connect with specifiers. Want to learn more about this audience and what is important to them? View the full U.S. Design Industry Benchmark Report from ThinkLab below.
View the full U.S. Design Industry Benchmark Report from ThinkLab Here.
---
Erica Waayenberg is the head of research and content development for ThinkLab, the research division of SANDOW Design Group. Join in to explore what's next at thinklab. design/join-in.
Would you like to comment on this article? Send your thoughts to: [email protected]