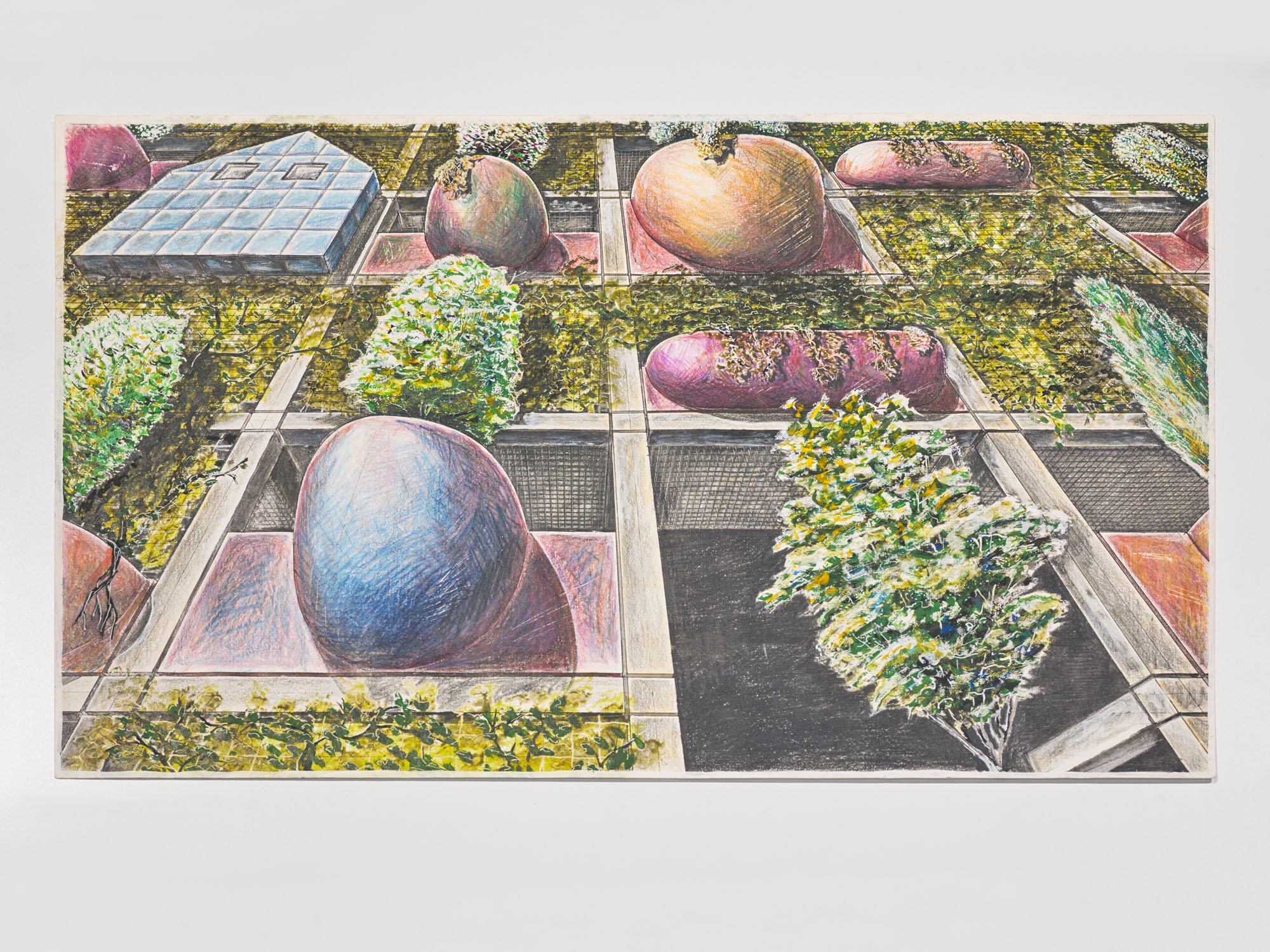 March 24, 2023
A New Exhibition Explores Gaetano Pesce's Drawing Practice
While chronicling Gaetano Pesce's radical assumption of design across decades, his sixty rarely or never exhibited works on paper in the exhibition Unframed at Galerie56 (on view until May 8, 2023) translate the designer's resin-clad whimsical universe into two-dimension. For Lee Mindel, principal of architecture firm SheltonMindel and proprietor of the Tribeca gallery, the opportunity to host the first comprehensive exhibition Pesce's drawings was the result of a few serendipitous career overlaps with the 83-year-old Italian furniture maestro.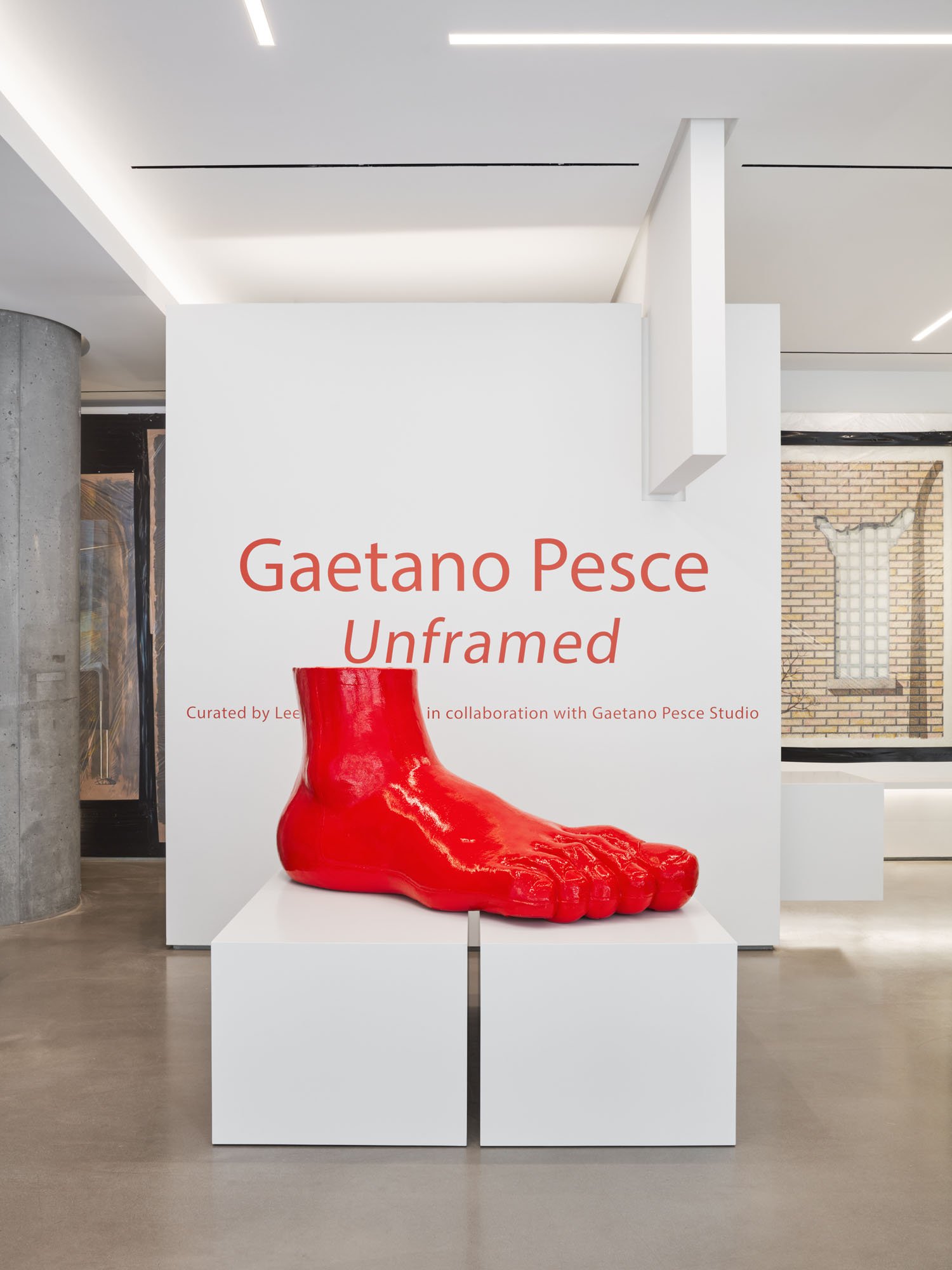 Discovering Gaetano Pesce's Drawings
"The aura of Gaetano has somewhat been metaphysically around me through strange confluences," Mindel told Metropolis. While Pesce was designing advertising giant Chiat/Day's now-legendary-yet-ahead-of-its-time open concept Manhattan office in the early 1990s, Mindel was working on the agency co-founder Jay Chiat's Long Island home. "As resin gave him the freedom to explore at the time, the material became his raison d'être," the architect remembered about the designer's signature material. In this vein, the time-defying permanence of many Pesce pieces at the home of Mindel's co-chair in Design Miami's vetting committee, Al Eiber, had always inspired the architect. And, when Mindel ran into Pesce at a doctor's office last October, he had recently completed an interior design project for a client who has a version of his iconic Pratt chair by their fireplace.
At the waiting room, the two talked about Mindel's plans to open a design gallery and they soon met at Pesce's Brooklyn Navy Yard studio. "I noticed all these beautiful drawings scattered around and immediately floated the idea of a show of 45 years of drawings, unframed," the architect added.
Gaetano Pesce's Imagination Runs Wild in Two Dimensions
The exhibition's take-over across the gallery is radical in a true Pesce sense. Cardboard drawings that reach 122 inches in height are taped onto columns and walls, covered with transparent plastic as per the designer's request, both as protection and another layer of artificial sheen. Fitting to their unconventional hang, humorous touches run across the vertical drawings that replicate brick building facades with playful-yet-impractical window silhouettes, such as a human face and a body. Indeed, the drawings revel in furthering Pesce's already unrestrained design philosophy limitlessly on paper. From unrealized ideas, such as a question mark table and bird's eye views of potential home projects, the drawings allude to conventional sketches while stripping them of function through freer hand gestures and color choices.
An exception is the Bahai House, which Pesce designed and realized for a client in the titular Brazilian state during the late 90s. With its poured-resin, color-oozing floors and colorful biomorphic structure, the house is a typical Pesce creation, and its romantic drawings on mylar convey the house's breeze energy with ease and joy. The now bygone house's illustrations are taped onto the window that faces Church Street where a smaller version of Anish Kapoor's Cloud Gate sculpture, widely known as "the bean," has recently been installed under the Herzog & de Meuron–designed "Jenga tower."
The tubes in which the drawings traveled now function as vases for various faux and real flowers, including the spring blossom forsythia and faux palm leaves. "There is study on life, humor, humanity and 'dolce vita' in his way of bringing joy to a human or plant form," Mindel added.
A Renaissance Moment for the 83-Year-Old Designer
For the architect, the ongoing surge of interest in Pesce's oeuvre—including a recent book titled Out in The World With Gaetano Pesce, a Bottega Veneta collaboration, and his ongoing first gallery exhibition in Los Angeles at The Future Perfect—stems from his loyalty to whimsical thinking as manifested in the drawings: "Gaetano has never lost the child inside, and therefore the youth has kept gravitating towards him."
Would you like to comment on this article? Send your thoughts to: [email protected]