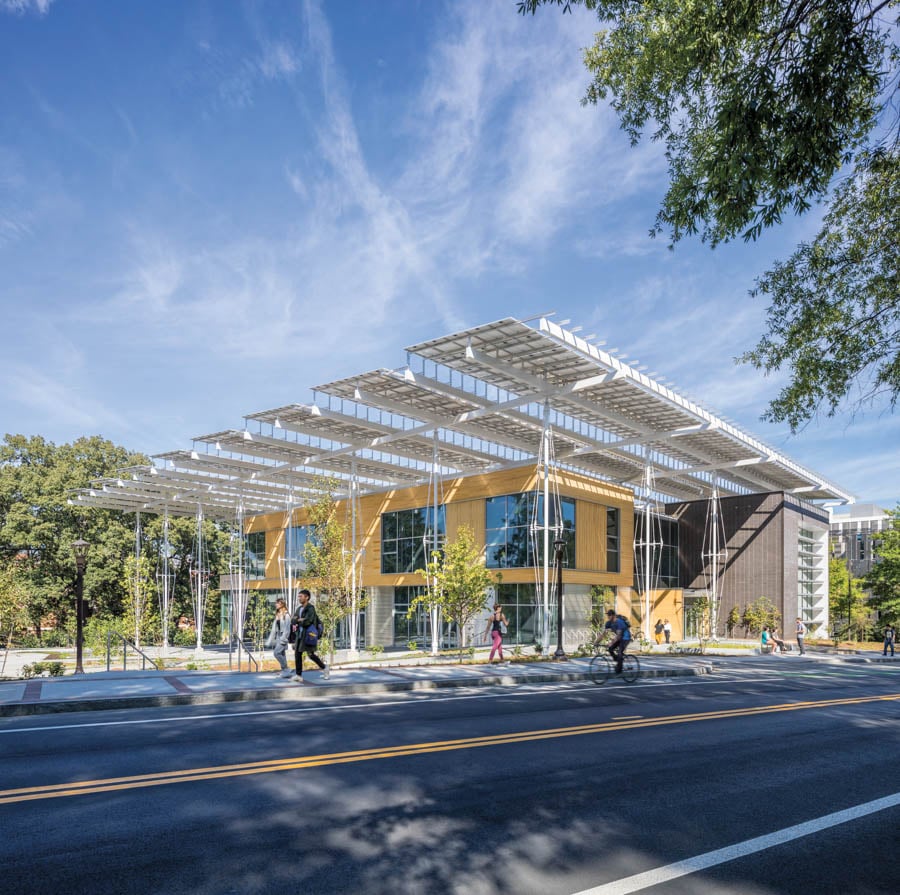 June 8, 2020
Announcing the Metropolis Sustainability Lab
The Lab is a place to learn more about sustainable design and specification, and connect with key experts and manufacturers.
Metropolis announces the launch of the Metropolis Sustainability Lab, a new section of the metropolismag.com to help designers make informed decisions on sustainable design and specification. The Lab launches today in conjunction with NeoCon, and is presented in partnership with Aquafil.
Recognizing that architects and designers often find it challenging to stay up to date on the constantly shifting information and best practices when it comes to sustainability, the Lab provides standardized, easy to access information from manufacturers alongside regular editorial coverage themed around sustainability. Through the free Metropolis Forums Webinars and an "Ask the Experts" feature, the Lab also offers design professionals a way to consult with leaders in the field of sustainable architecture and design.
"Recent events have underscored the need for architects and designers to tackle the important issues of climate change, health, equity, and resilience," says Metropolis editor in chief, Avinash Rajagopal. "We hope the Metropolis Sustainability Lab will support the A&D community in these efforts. It is an important new part of Metropolis's long-term advocacy of sustainable architecture and design."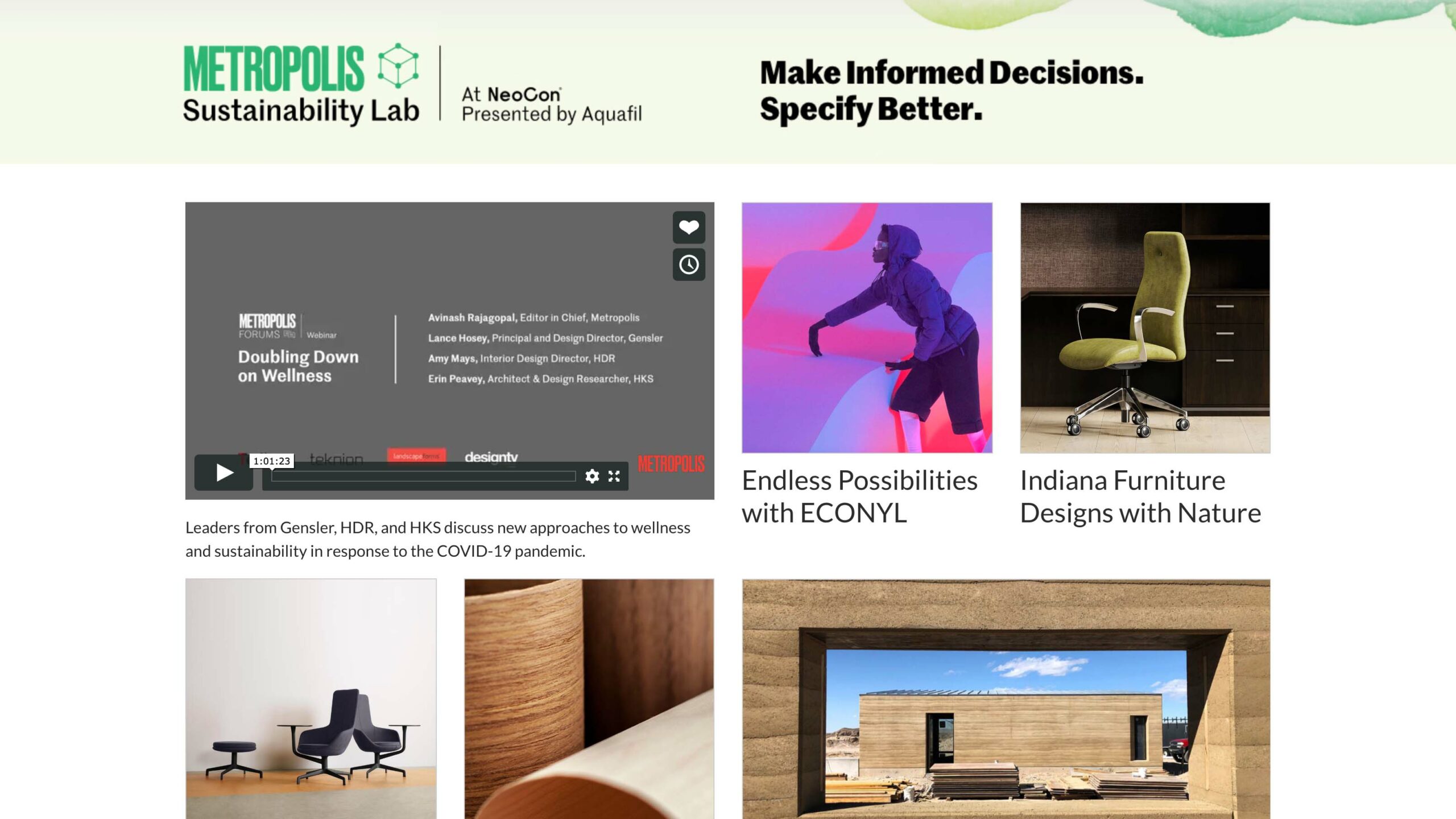 ---
Aquafil, Indiana Furniture, Keilhauer, Material Bank, and Teknion are the first five partners of the Metropolis Sustainability Lab, providing a host of resources for designers, including information on breakthroughs like closed-loop manufacturing, supply chain transparency, and third-party verified carbon-neutral solutions—all in products and programs that are ready to be used on projects today. Plus, the Lab provides an easy way to interact with sustainability experts at these manufacturers, so that designers always have the most authoritative answers to their sustainability concerns and needs. Over time, Metropolis will be bringing on additional partners and resources.
Metropolis's weekly webinars throughout the month of June will be themed around sustainability, and are presented in conjunction with NeoConnect. Every Tuesday, at 4pm EDT, architects and designers can participate in these free, CEU accredited seminars and ask questions of leaders in the field. All webinars in June are now open for registration.
---
You may also enjoy "11 New Seating Options from NeoConnect"
Would you like to comment on this article? Send your thoughts to: [email protected]
---
Register here for Metropolis Webinars
Connect with experts and design leaders on the most important conversations of the day.