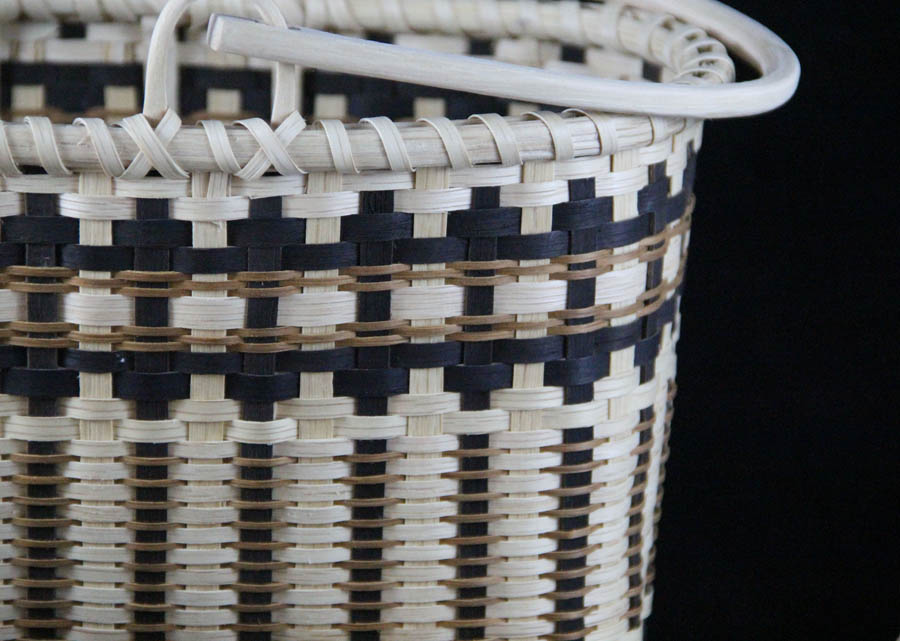 November 22, 2019
Appalachian Makers Tell Their Own Story in a New Exhibit
Appalachia Now! at the Asheville Art Museum inaugurates the cultural center's new addition.
Though many have tried to reduce it to narrow stereotypes, Appalachia is an area that "can't be contained in a single narrative," says Elizabeth Catte, author of What You're Getting Wrong About Appalachia. That's true of its people and politics, but also applies to its visual culture. Appalachia Now! An Interdisciplinary Survey of Contemporary Art in Southern Appalachia, a new exhibition at the Asheville Art Museum, attempts not a definition, but a snapshot of the diversity of artists and makers working today in the region (specifically southern Appalachia, encompassing the mountainous regions of Virginia, the Carolinas, Tennessee, and Georgia), highlighting the ways in which their work contradicts beliefs about the place where it was made. Opened on November 14, it will run until February 3, 2020.
The show inaugurates the museum's new expansion, a more than $24 million project conceived by New York-based Ennead Architects. The studio expanded the space to 54,000 square feet, allowing the museum to display 70 percent more of its collection, and host bigger temporary exhibitions, including Appalachia Now!. (The museum's North Wing, which occupies the Pack Memorial Library building and dates to 1926, was also restored and renovated as a part of the undertaking.)
As the exhibition's curator, Brooklyn-based Jason Andrew acknowledges the "risk of imposing my outsider version of what Appalachia means on the global stage today." Drawn from an open call for submissions, the work in this interdisciplinary show instead resists categorization. Andrew organized the content around four themes: Chores to Forms (object making), From the Porch (storytelling and personal histories), Beyond the Porch (nature and places unseen), and Spiritual to Cosmic (beliefs and the infinite universe). The region's deep roots in the craft tradition are both affirmed and upended in the work presented. Handmade objects that reference the Appalachia's storied tradition in clay, fiber, and wood are included, but they aren't bound to it.      
In terms of techniques, "I don't do anything that blacksmiths haven't been doing hundreds of years," says Elizabeth Brim, whose steel-forged negligee sculpture From Italy With Love is featured in the exhibition. "It's my ideas that are different." A metalwork instructor at Penland School of Craft in Penland, North Carolina, she eschews utilitarian blacksmithing tropes in favor of forms typically considered feminine and delicate: a pair of high-heeled shoes, a pillow, a tutu, the "juxtaposition of the feminine and the ferrous," as she calls it.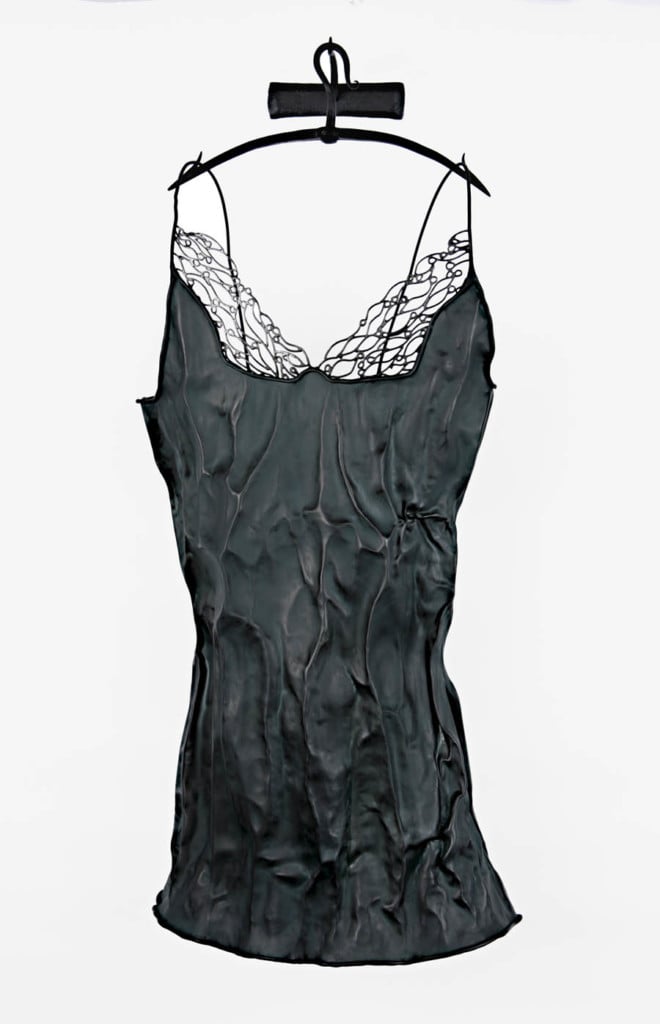 Like Brim, basket maker Betty Maney, a member of North Carolina's Big Cove Cherokee community, practices an age-old art form, learned from her mother and grandmother. But while her technique hews closely to time-honored Cherokee methods, Maney's materials, color, design, and scale are her own vision. Using thin-cut white oak splints dyed with bloodroot and butternut dyes, she weaves patterns into tiny baskets with a contemporary graphic quality. In Cherokee tradition, baskets generally played utilitarian roles, but they've always been a vehicle for expression, too, says Maney, who now teaches the art in craft at the Museum of the Cherokee Indian in Cherokee, North Carolina, among other places. 
Honoring generational knowledge (especially about the creation of handmade objects) is also a concern for upstate South Carolina artist Carolyn Ford, but she draws from far outside the region to do it. Her circular stoneware pieces use the Renaissance Italian technique of sgraffito to tell the story of Southern craft traditions. Ford's reverence for the makers who came before her comes across in the work, but the creative processes she pays homage to are not solitary ones. In Quilting, hands join together to collaborate on the work, which is later displayed on the side of a barn for the whole community to appreciate.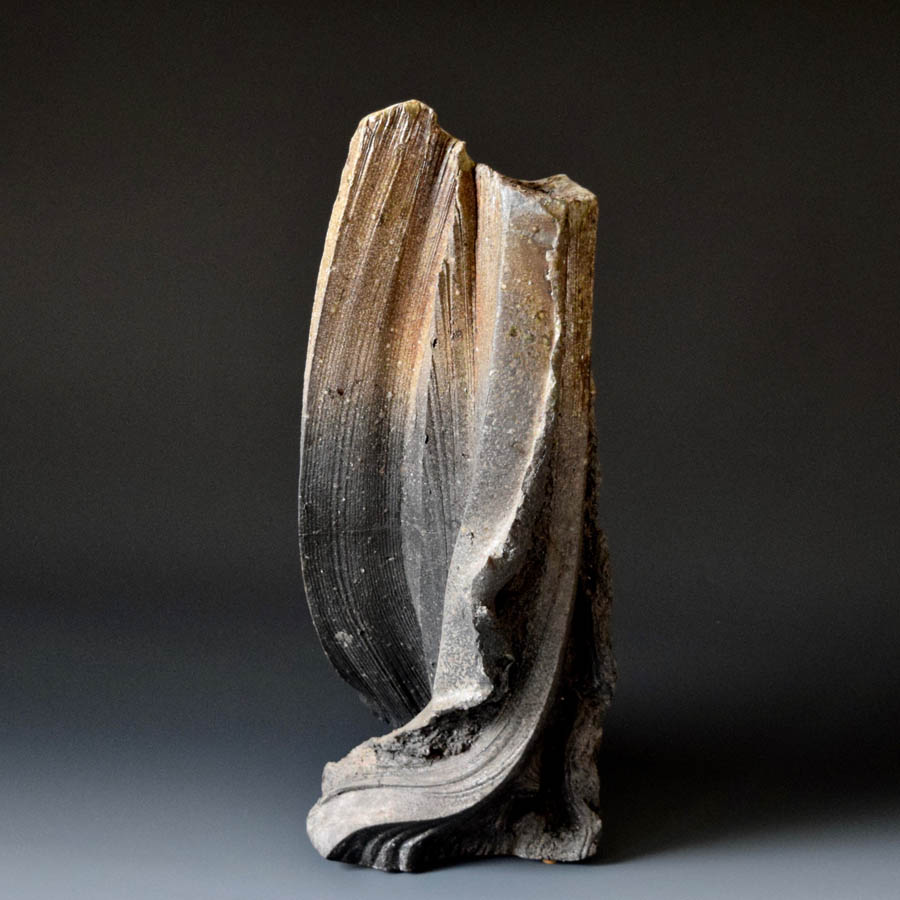 There's a collaboration of a different kind happening in the wood-fired stoneware of Asheville's Akira Satake, between "myself, the clay, and the fire," he says. Satake's ceramics bridge the traditions of his native Japan and his home for over a decade in Western North Carolina. "Fire is the ultimate random part of the collaboration," he says. "I hope it will be my ally, but I know it will always transform the clay in ways I cannot anticipate." In leaving his work unglazed, he embraces the part of the process that is outside of his control. The raw, elemental quality of the clay in his Sculpture/Vase piece asserts itself while the influence of the maker recedes.
Former Penland resident artist Tom Shields of Asheville sets out to challenge perceptions of functional handmade objects. Trained as a woodworker, he now deconstructs, reassembles, and otherwise alters found furniture into sculptural works that speak to both our relationship with consumer goods and our relationships with each other. In the powder-coated, cast-iron Bridge, the elongated assemblage of chair seats and backs causes the viewer to rethink a familiar idiom. How do we respond when an object we know intimately is reimagined and may or may not have lost its assigned purpose? 
Drawn by the region's rich creative history, contemporary artists and makers have joined area natives in adding to the dynamic environment of current day Appalachia. While the work in Appalachia Now! captures the energy and of an often misunderstood region, it holds its own in the greater context of contemporary craft in the U.S. and beyond.
You may also enjoy "North Carolina Design: This Studio is Tapping Into Asheville's Craft Roots."
Would you like to comment on this article? Send your thoughts to: [email protected]