March 22, 2019
Announcing the Winners of the ASID's Outcome of Design Awards!
The winners of the first Outcome of Design Awards set a new bar for design research, practice, and evaluation.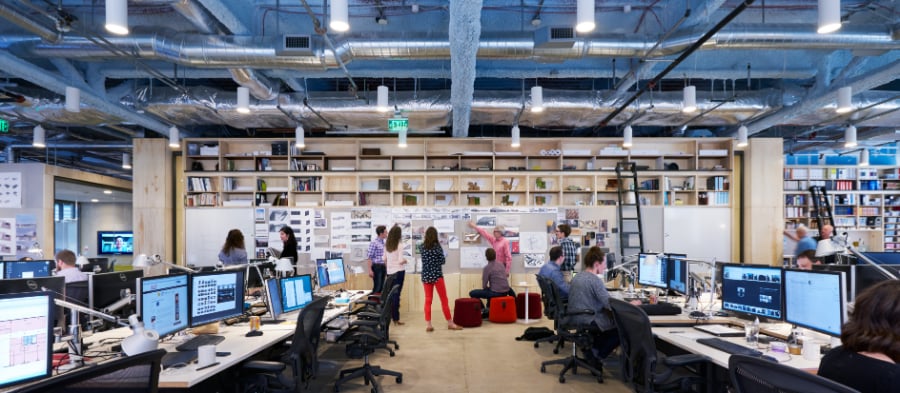 ---
Part of the mission of the American Society of Interior Designers (ASID) is to "communicate the impact of design on the human experience," and the association has walked that talk with its initiatives—through the redesign of its headquarters and in its yearly reports and conferences. Now ASID, in partnership with Herman Miller and NeoCon, has created another platform to recognize designers' strategic work, rigorous evaluation, and groundbreaking research.
The winners of the inaugural Outcome of Design Awards, feted at an event at the Mart in Chicago last night, were selected through an intensive application and judging process. Representatives from ASID, Herman Miller, and NeoCon collaborated to create an awards program that required designers not only to articulate their solutions but also to evaluate the occupant experience and demonstrate research-based results. All projects submitted had to have been occupied for at least six months.
---
Dr. Susan Chung, ASID's director of research and knowledge management; Charrisse Johnston, principal and cofounder of StudioSALT; Joseph White, Herman Miller's director of workplace strategy, design, and management; and I judged this year's awards. (Metropolis is a media sponsor of the program.) In reviewing the 27 entries, we were heartened by the diverse typologies represented and by the variety of research and evaluation methodologies. Our field visits to the finalists—where we interviewed clients, designers, researchers, and users—confirmed what we'd suspected before the exhaustive judging process.
---
Professionals and their clients are more confident than ever about the power of design, and increasingly sophisticated in how they validate their efforts in unleashing it. The time seems ripe to shift the perception of design from a process that starts with a brief and ends on move-in day to a series of collaborations among multiple stakeholders engaged in iterating and constantly improving spaces for better user experiences and a positive impact on the planet.
You may also enjoy "1100 Architect Channels Midcentury Modern Design For an L.A. Office."
Would you like to comment on this article? Send your thoughts to: [email protected]