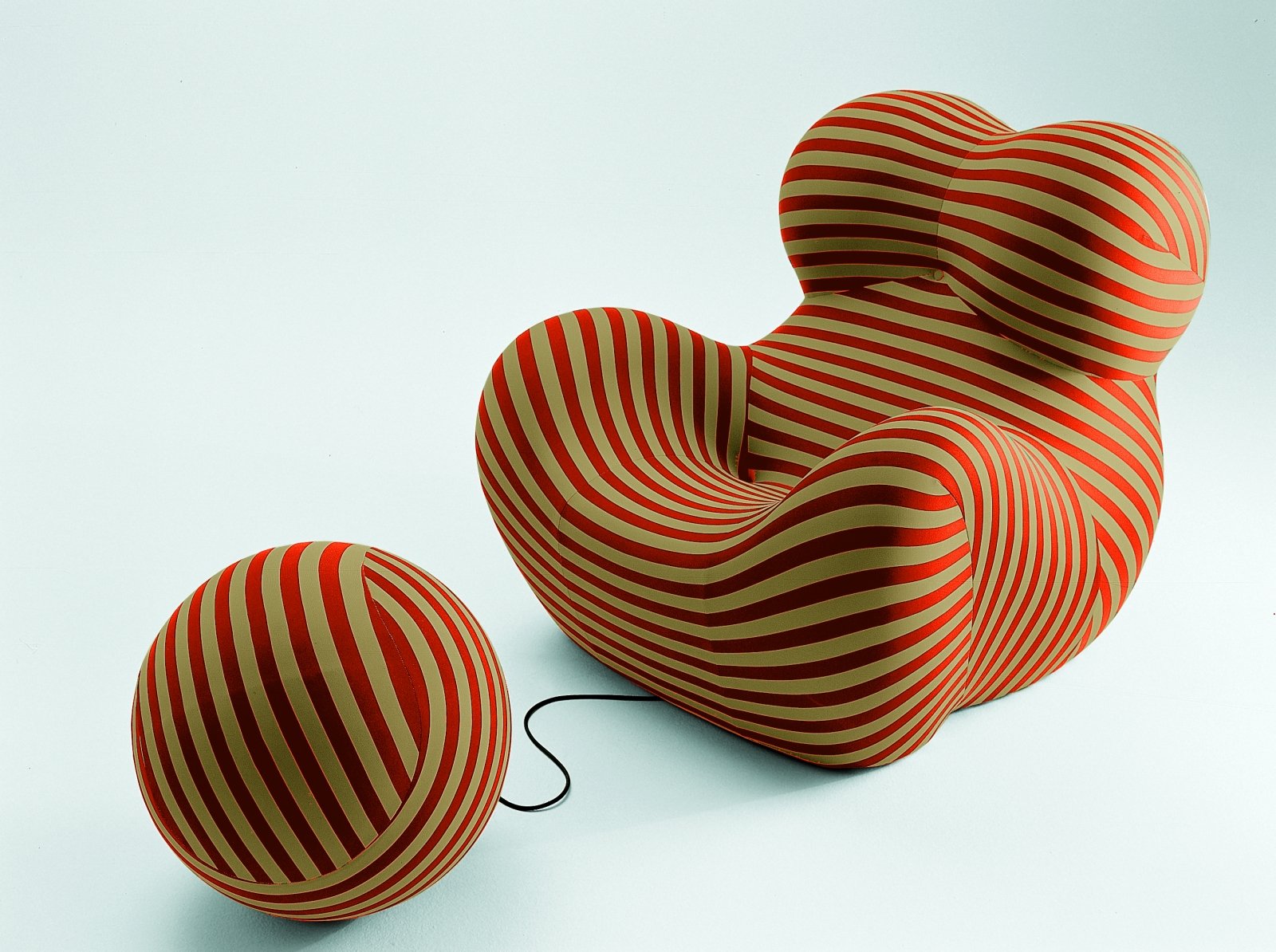 July 29, 2016
B&B Italia's Most Iconic Designs, 1966-2016
As luxury furniture manufacturer B&B Italia moves into its 50th year, Metropolis looks back at some of the company's most iconic designs.
The Gaetano Pesce UP5/6 chair
Courtesy Klauss Zaugg, 1969
---
Founded in 1966 by Piero Busnelli, B&B Italia has developed into one of the most renowned furniture manufacturers of our time, with their products winning four Compasso d'Oro since 1974. Moving into their 50th year, the company is celebrating its anniversary by releasing a film, book, and exhibition on the story of its dedication to innovation—both technological and social—throughout its history. In honor of B&B Italia's anniversary, we look back at a few of their most iconic designs.
1969 – Gaetano Pesce UP Series
Courtesy B&B Italia
The UP5 series, one of Pesce's most iconic designs, represented a radical break in both technological and social conventions. The voluptuous form resembles fertility sculptures, while the ottoman was designed to resemble a ball and chain. Made from a singular foam monoblock, the original design could be vacuum-sealed, making it easier to ship and carry. The chair would then re-inflate over a few hours.
1972 – Mario Bellini, Le Bambole
© Oliviero Toscani
Resembling a fluffed pillow, Bellini's Le Bambole is both visually and physically appealing. Bellini achieved this by hiding an internal steel frame that supports Bayfit foam (the same used with Pesce's chair). Initially produced in 1972, it won the Compasso D'Oro in 1979. To celebrate Le Bambole's 35th anniversary, B&B Italia reissued the design featuring a slimmer profile in 2007. The design is now available as an armchair, loveseat, sofa, and ottoman, with several color and textile options.
1986 – Sity, Antonio Citterio
Courtesy B&B Italia
Interested in the complex and shifting nature of contemporary living spaces, Citterio designed SITY as a sectional that could be restructured. Consisting of over twenty modular parts, the SITY collection contains a wide vocabulary of forms, ranging from upholstered chaise lounges to rigid, geometric benches. Despite the variation, which allows the collection to fit a multitude of places, a common vernacular emerges between upholstered and rigid elements.
2007 – Moon System, Zaha Hadid
Courtesy B&B Italia
Working with B&B Italia, Hadid translated her trademark curvilinear, almost liquid geometries into sofa form. Appearing as though carved from a singular block, the piece registers as a sinuous curve. The footrest fits to the profile of the sofa, allowing it to be concealed if needed. With such a dynamic presence, the piece commands attention in any space.
2011 – Husk, Patricia Urquiola
Courtesy B&B Italia
Consisting of a hard injection-molded shell with cushions to match the frame, Husk is a bold, elegant, and still ergonomic armchair. Featuring three different cushion typologies as well as an ottoman in a wide range of colors, the Husk design is vastly customizable. The swivel-base frame comes in three finishes: painted black, brushed light oak, and grey oak. Manufactured with recycled materials and able to be fully disassembled, Husk was designed with the environment in mind. B&B Italia re-released the design in 2015, featuring more customizable features such as die-cast aluminum legs and additional finishes.