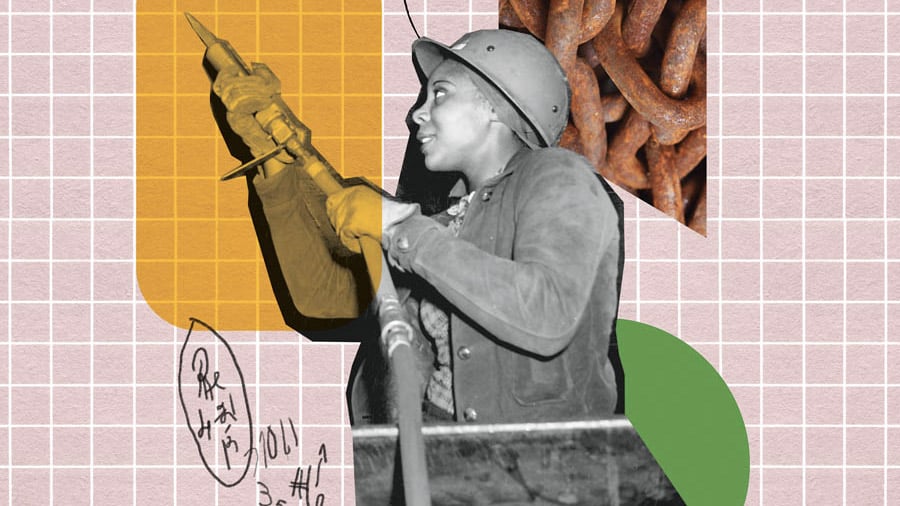 January 13, 2020
Radical Change in the Building Industry Is Desperately Needed, and It Can't Happen Without Building Trades
Workers in the building sector are uniquely positioned to make the demand for an ecologically responsible architecture and the renewable energy to operate it.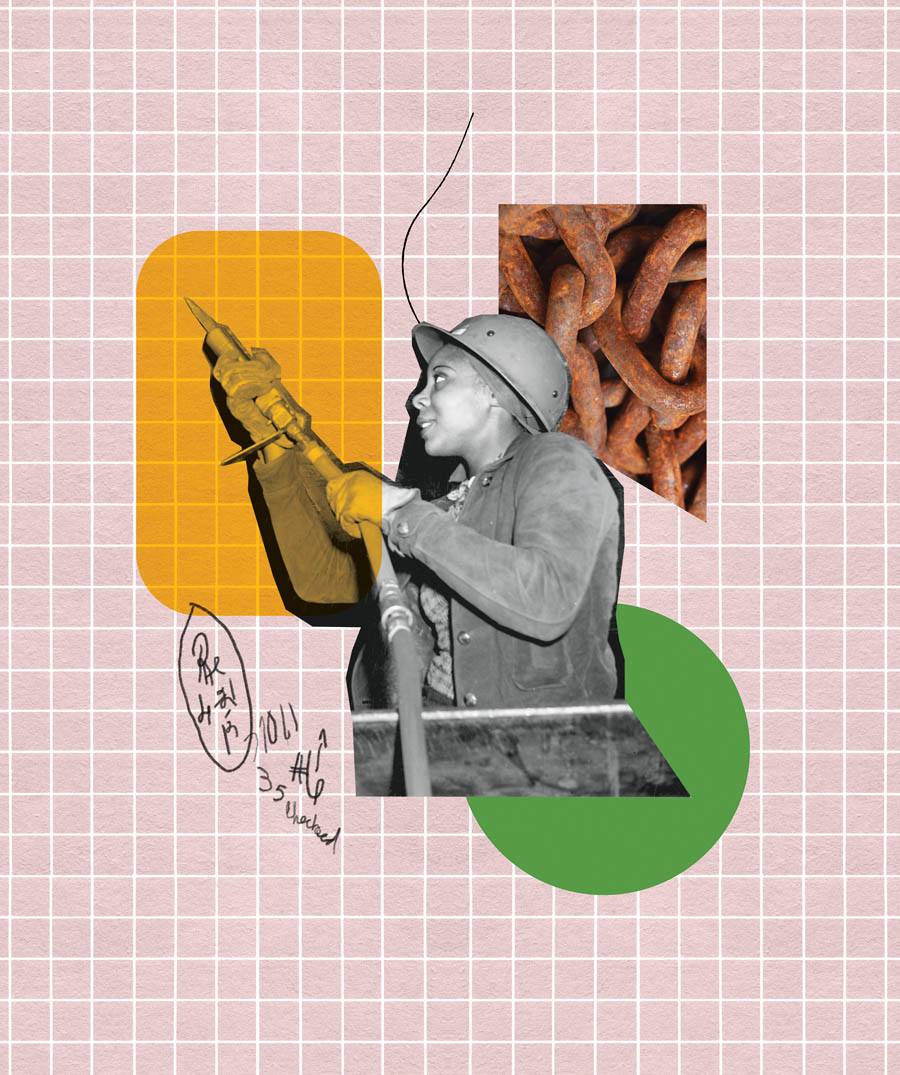 By now it's common knowledge that we have little time to mitigate the worst effects of climate change. It's also common knowledge that the way we make buildings, which represent about 39 percent of carbon dioxide emissions and 36 percent of energy consumption in the world, will have to change. In the United States, the increased plausibility of a Green New Deal is raising questions about how public investment can and must shape cities and buildings. How will we develop the carbon-neutral materials necessary for new construction? What will it take to retrofit all existing buildings to meet new efficiency standards? Will the building trades be onboard with all of this?
Overwhelming as these tasks might be, we can begin to make sense of them by taking stock of current sustainable building practices. Over the past ten years, LEED and other green-building certifiers have set the tenor, encouraging outcomes like high energy performance through tight building envelopes, reduced water use, connection to public transport, and the deployment of low-emission materials. These practices have become increasingly visible and celebrated, but are not necessarily common—in reality, only about 5 percent of buildings across the United States are LEED-certified. Yet even LEED standards fall well short of what's necessary to make a building and its operations less carbon-intensive.
"A building that's LEED Gold won't necessarily perform to those standards in the field," says Caitlin Turski Watson, an architect in New York City and an industry advocate for the Green New Deal. She says that architects concerned with high energy efficiency and carbon emissions are instead turning to the Living Building Challenge, which measures the performance of a building only after at least 12 months of operation. This period of abeyance ensures compliance with the initiative's seven standard categories, dubbed "petals." The highest level of certification, Living Building, is notoriously difficult to achieve, primarily because the materials required can be almost impossible to find, or, in the case of the Living Building Challenge's Red List of forbidden materials, avoid. Many items typically specified in building construction (think switch boxes and electrical outlets) have multiple component parts (brads and toggles), each one containing substances on that Red List (BPA and PVC).
"It's a supply issue; the materials just don't exist," explains Watson. "Especially for plumbing and electrical fittings, which have so many small pieces, the change has to happen at the manufacturing level."
This sobering fact leads to an equally sobering conclusion—the problem of how to build more sustainably is bigger than many architects can grasp. Practitioners maneuvering to get out in front of policy, or around their collaborators on the building site, will run into problems fast. The industry needs to start building today for a carbon-neutral world tomorrow, and doing so will require the involvement of the whole industry.
Contractors, for example, are often caught between clients and architects, having to make the difficult choice between keeping overhead low and, say, making the switch to more sustainable materials. For Conrad Szajna, an architect-turned-builder and owner of Formed Space in Chicago, the collaboration between architect, client, and builder needs to start much earlier. He cites the issue of construction waste, a result of lack of coordination between architect and contractor which often gets blamed solely on the latter. "A lot of materials, if they're not specified in length, [produce] a lot of waste. We try to sit down with the architects and the clients, talk about the budget, the project, find ways we could save money and reduce waste. We reuse as much as we possibly can."
"The building trades should definitely be organizing around green public housing and public transit." —Laura Gabby
While Szajna concedes that the onus of setting a sustainable agenda currently falls on the architect and client, he emphasizes the high level of material know-how that contractors bring to the table. That same know-how needs to be developed for carbon-friendly materials, which will mean periods of training and retraining. A challenge, to be sure, but one that also brings the potential for hundreds of thousands of new jobs in the building industry. It's a tantalizing possibility, but Laura Gabby, a trustee of New York City Carpenters Union Local 157, says the building trades have yet to see it that way. Attending the legislative conference of North America's Building Trades Unions earlier this year, Gabby found surprising resistance to a Green New Deal resolution. Union leaders "really pushed the idea that it will get rid of good union jobs in the petroleum industry," she said.
That's not the opinion across the board, however, with the Labor Network for Sustainability and several affiliated unions having come out in favor of the Green New Deal. To win over more building trades workers, Gabby says, policy proposals need to get a lot more specific. "We need to talk about what those [good union] jobs will be replaced by because unless there are people on the ground organizing to bring people directly from unionized jobs to other unionized jobs, then the Green New Deal will be unpopular among who we need it to be popular [with]."
For their part, the concrete industry and its affiliates, like British Petroleum and the Portland Cement Association, are responding to the climate crisis by leading efforts to reduce concrete's carbon footprint. That won't be enough on its own to reduce the emissions and energy consumption of the building industry. "It's unlikely that we'll ever not use concrete for foundations," says Andrew Ruff, senior researcher at the Timber City, an initiative that advocates the use of mass timber for large buildings in the United States. "But we have potential solutions for everything else. It's just that the concrete industry is prepared to push back against the introduction of new material classes because it would cut into their market share."
Interest in CLT and mass plywood is growing, because they are recyclable and re-millable and act as carbon sinks. At the moment, however, they "are optimized for low-rise, low-density construction, which has the unfortunate implication of perpetuating the land-use crisis," Ruff says. Were the industry to suddenly pivot to medium- or even high-density mass timber construction, it wouldn't have the resources to get off the ground. As Ruff points out, an absolutely massive scaling up needs to happen in manufacturing first: "From Maine to Florida, there are somewhere between 10 to 15 facilities that could process a mass timber panel. There are villages in France that have 20 of those companies. The U.S. is really far behind."
The money to do all of this is out there; it's just being spent elsewhere.
So we find ourselves back where we started: The supply chains and pipelines necessary to put low-carbon materials into widespread use just don't exist yet. There simply hasn't been enough of an economic incentive for architects or contractors to demand them. But one way to create that incentive, according to Gabby, the union carpenter, is for building trades unions, political organizations, and climate activists to tie in demands for carbon-free building materials with demands for more affordable housing and improved and expanded public infrastructure.
"The building trades should definitely be organizing around green public housing and public transit," Gabby says. Winning such legislation would increase demand for carbon-free building materials and necessitate the expansion of manufacturing and delivery pipelines for those materials, maybe even to the point of bringing them into the mainstream.
Of course, all of this comes with a large price tag and a wholesale change in how we make and use buildings. There will need to be investment in research and development for new (and recycled) building materials and in new infrastructure to transport them. Hundreds of thousands of workers will need training in how to install and work with these materials. Architects themselves will need training in how to design with them from the get-go, rather than waiting for the right client or the right budget to come along.
The money to do all of this is out there; it's just being spent elsewhere. To make these industry-wide changes, the building industry as a whole will have to demand that money currently spent on fossil fuel subsidies move to ecologically responsible buildings and the renewable energy that it will take to operate those buildings.
Workers in the building sector are uniquely positioned to make that demand: Without them, buildings just don't get built. Says Watson, the New York architect, "Unless we all collectively move in that direction, the market will not shift itself."
You may also enjoy "If You Are Serious About Sustainability, Social Equity Can't Be Just Another Add-On."
Would you like to comment on this article? Send your thoughts to: [email protected]