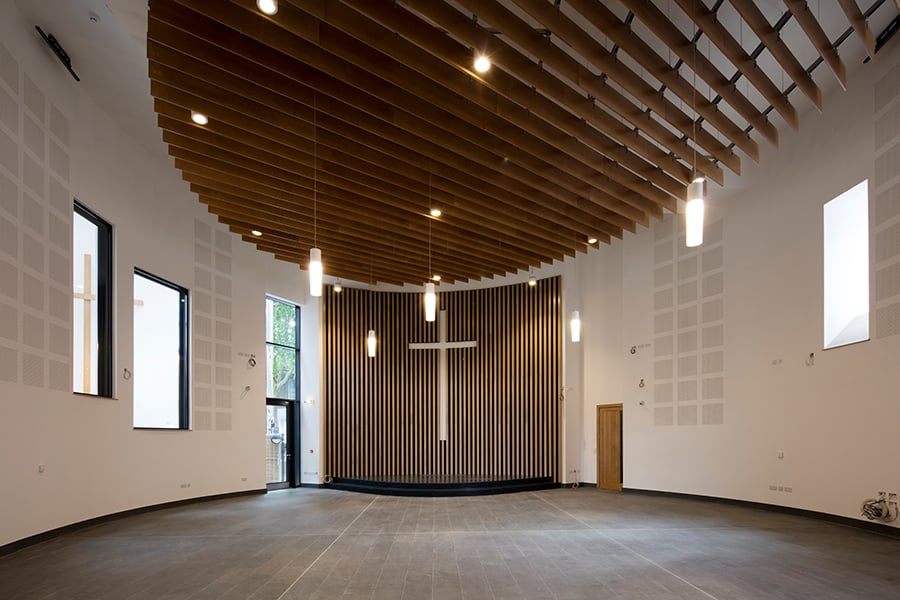 November 19, 2018
Let There Be…Real Estate? How Developers and Churches Are Joining Forces in London
Several new projects in the English capital are seeing churches create new places of worship and community service—provided they find the right business partner.
---
If Jesus were alive today, would he be a property developer? As empty space in London becomes increasingly scarce and many projects remain stuck in planning purgatory, developers and local churches in the city's east end are crossing the aisle to create a new development typology that benefits both saints and sellers.
"I always say, God isn't making any more land so we need to make better use of what we've already got," half-jokes Bernadette Cunningham, a devout Catholic and director of Thornsett Group, one of the key players in such church-led collaborative developments. The Irish-born Cunningham began working at the family real estate developer business almost two decades ago as a marketing associate, eventually becoming director of the 25-person company. With a background in economics and a PhD in theology, Cunningham currently helms Thornsett with both faith and finances on the mind—a duality in which she sees zero conflict, she explains over the phone.
Prior to working with churches, Cunningham had a track record of developing projects with nonprofits. In 2006, Thornsett embarked on an ambitious redevelopment scheme—its largest in the English capital—with the national hospital charity Barts Trust on the last undeveloped World War II bombsite in London. Working with Thornsett, Barts Trust enabled the construction of 185 luxury apartments (50 of which are social housing units) across 47,360 square feet of residential development, plus over 50,000 square feet of commercial space (27,000 of which is retail). In exchange, Thornsett built a new cardiac and cancer research center in 2010 through a $23 million donation to Barts Trust. Spanning some six blocks, the total value of the development scrapes around $100 million.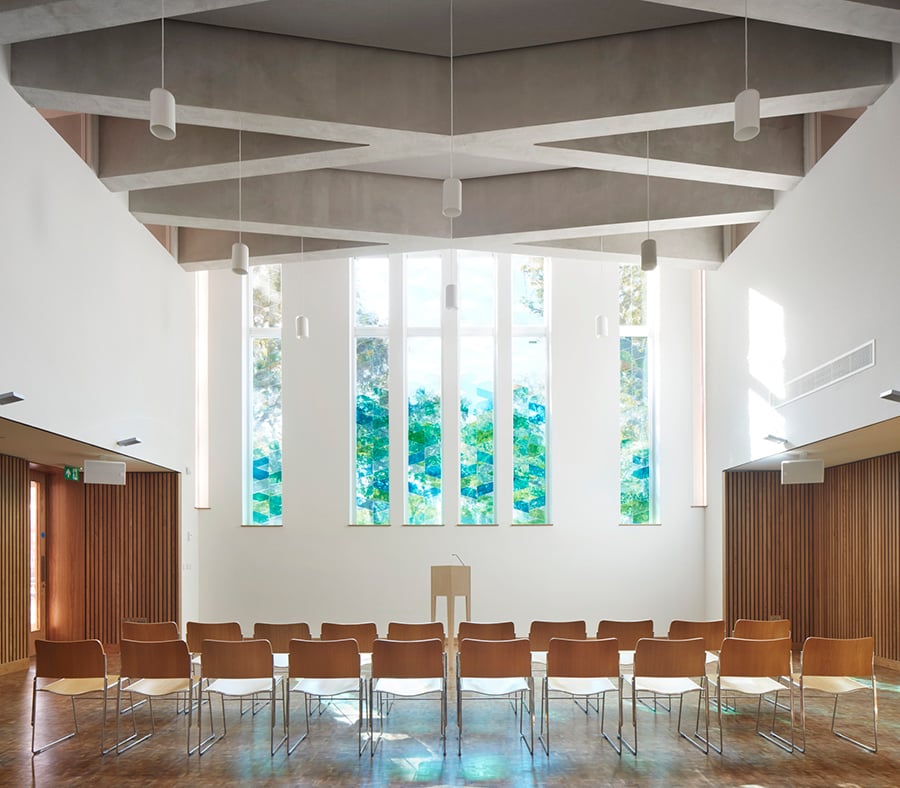 ---
With such a hefty debut, Cunningham has since ascended to brokering deals with the Diocese of London. Her dual position as a person of faith and head of one of the U.K.'s most agile property developers enables her to play both sides of the court, suggests principal Tom Rhodes of local practice Gatti Routh Rhodes, who partnered with Thornsett to design the newly-completed Bethnal Green Mission Church.
The Bethnal project, completed October 2018 on a tight budget of $9 million, saw the construction of 14 condominiums (collectively called the Macpherson Apartments) above and around the new church, which continues to serve the community. Although the church is still a few weeks from its public debut, its positive public effects already apparent—a new street-facing café, the Beehive, is buzzing with local freelancers, while the park in front of the church (shuttered by authorities a couple years back due to its prominence as a crime and drug spot) is finally open again. "Now that people can cross from the main road to the pubs and restaurants under the railway arches, the businesses are booming," says Rhodes, whose office is based in the building, along with the vicarage.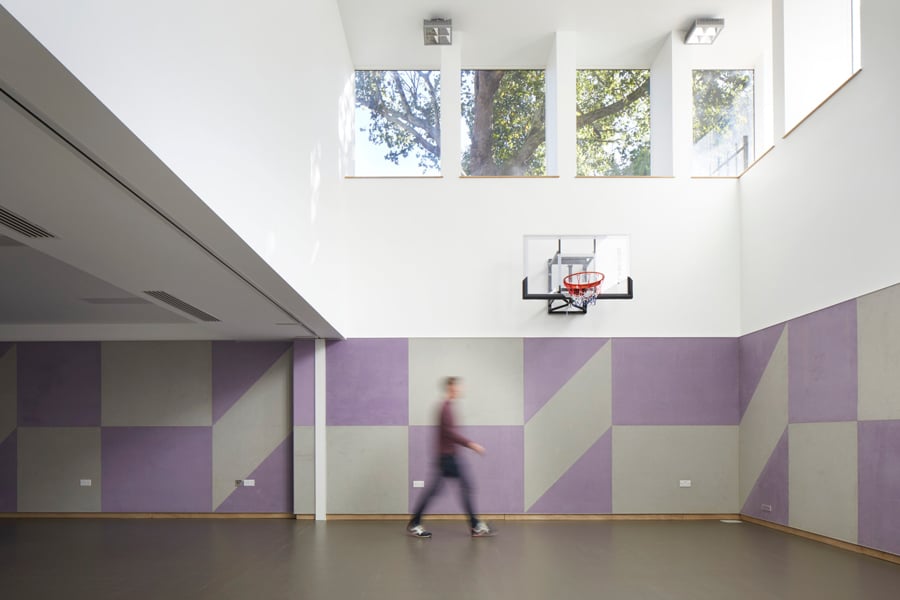 ---
While Bethnal Green Mission Church is a new construction, Thornsett continues to do God's work with fresh projects in the pipeline. A couple miles further north in the London borough of Hackney, adjacent to a medieval military tower and the recently pedestrianized end of Mare Street, sits the parish church St John at Hackney, whose 18th century church steeple is currently crowned in scaffolding. The church survived the bombing of World War II and a subsequent fire only to fall into serious disrepair over the next half-century. By 2010 it faced threats of demolition despite its historical import. To raise funding for its much-needed restoration, St John's pop culture–savvy Reverend Gordon summoned the likes of Coldplay, Robbie Williams, and Ed Sheeran to host concerts in the epic venue. Still, its speculative future remained bleak—until Thornsett got involved.
In less than six months from now, 58 condominium units (dubbed Hackney Gardens) will have taken root in the tombstone-lined churchyard as part of a mixed-use scheme developed by Thornsett, backed by St John at Hackeny (who authorized the use of its historically-listed grounds), and designed by British architecture firm DLA Design. For its cut of the deal, St John will receive an approximately $6.4 million-facelift (partially subsidized by the developer) that will be designed collaboratively by the renowned minimalist architect John Pawson and artist and designer Es Devlin. (Devlin's psychedelic immersive set designs have framed the life performances of musicians from Kanye West to Beyoncé.)
---
With land payment (worth approximately $3.2 million) doled out by Thornsett and matched by the Big Lottery Fund (a non-governmental public body that gives out some $640 million of funds raised by the National Lottery each year to charitable causes), St John at Hackney's undoubtedly trendy future restoration is in the bag. But the developer's good deeds extend beyond the site of worship. Hackney Gardens will also house a community center and a new semi-public garden appropriately titled Prodigal Square. "We had to work around the walls propping up the tombstones, which are technically listed property, which is why the Square is classified as a semi-public space," says Cunningham.
While some Londoners may scoff at yet more luxury housing, Cunningham sees a social value in such developments. "From the sale price of the apartments, we can help support the local community," Cunningham explains. "Housing is obviously a big need in London, but we have lots of other needs as well—and churches have historically provided a lot of those resources."
From St John at Hackney's Lighthouse project (which feeds over 100 homeless people every week in a lunch club program catered by Hackney hipster haunt Morito), to youth camps, single dads clubs, and winter shelters provided by Bethnal Green Mission Church, the churches collectively offer a huge range of services to a local community in need. A symbiotic partnership with Thornsett both elevates and reinforces the work of these good Samaritans, whose virtuosity keeps the good PR rolling for the developer.
---
Other local developers have already seen the light: In 2010, social housing provider Genesis Housing Group teamed up with Shoreditch Tabernacle Baptist Church, commissioning two London-based practices FCBStudios and Matthew Lloyd Architects to design a $58 million mixed-use scheme (dubbed New Mildmay) that features a new church with 35 residential units above and adjacent to the place of worship—again, both anchored and fast-tracked through planning loopholes by Shoreditch Tabernacle Baptist Church's Grade II–listed Tab Centre community center. Completed in 2017, New Mildmay distinguishes itself from the other two mixed-use developments in its inclusion of affordable rent housing, as well as condominiums.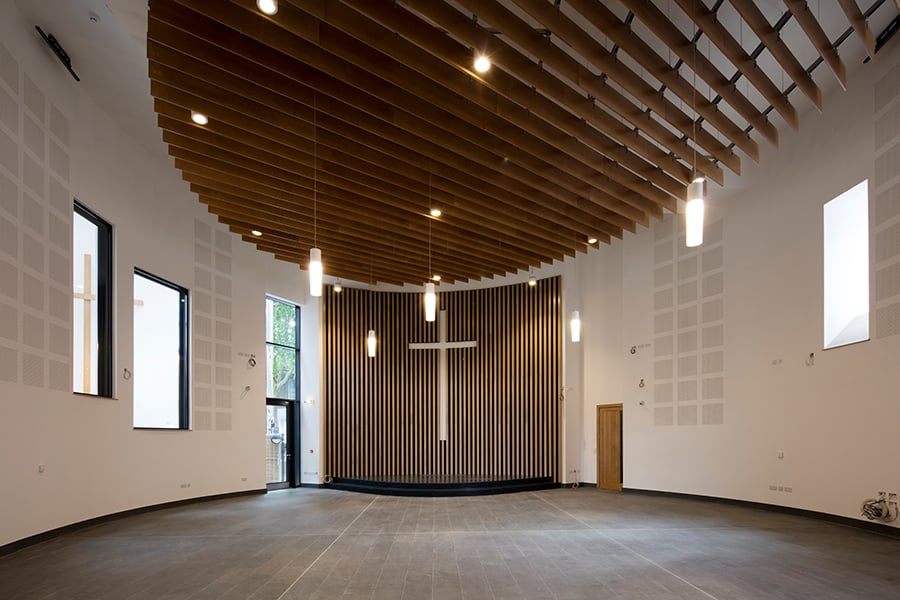 ---
As with Bethnal Green Mission Church, the design of New Mildmay opted for architectural camouflage—the "New London Vernacular"-style brickwork blending into Hackney Road's rows of terraced housing, with a garden shared between chapel and residents. Cheery color-blocked doors and amphitheater-style seating area provide neighborly identity and flair. Despite its sleek and tranquil environment, New Mildmay is a more inward-seeking design by comparison, with less generous allowances of public space.
Cunningham predicts even larger developers will soon be getting in touch with their spiritual side to cash in on this burgeoning typology. "Thornsett has a unique track record, but we are not going to be the only ones for much longer," she says. As church-led developments become an increasingly enticing endeavor boasting big profit margins, will these developers keep up the saintly work, or will their lust for capital oust them from the Garden of East London?
You may also enjoy "Fall Books Preview: 27 Top Picks from Metropolis Magazine."