July 10, 2019
Design Cities 2019: Algiers, Algeria
Amid political turmoil both past and present, the Algerian capital is ready for a new start.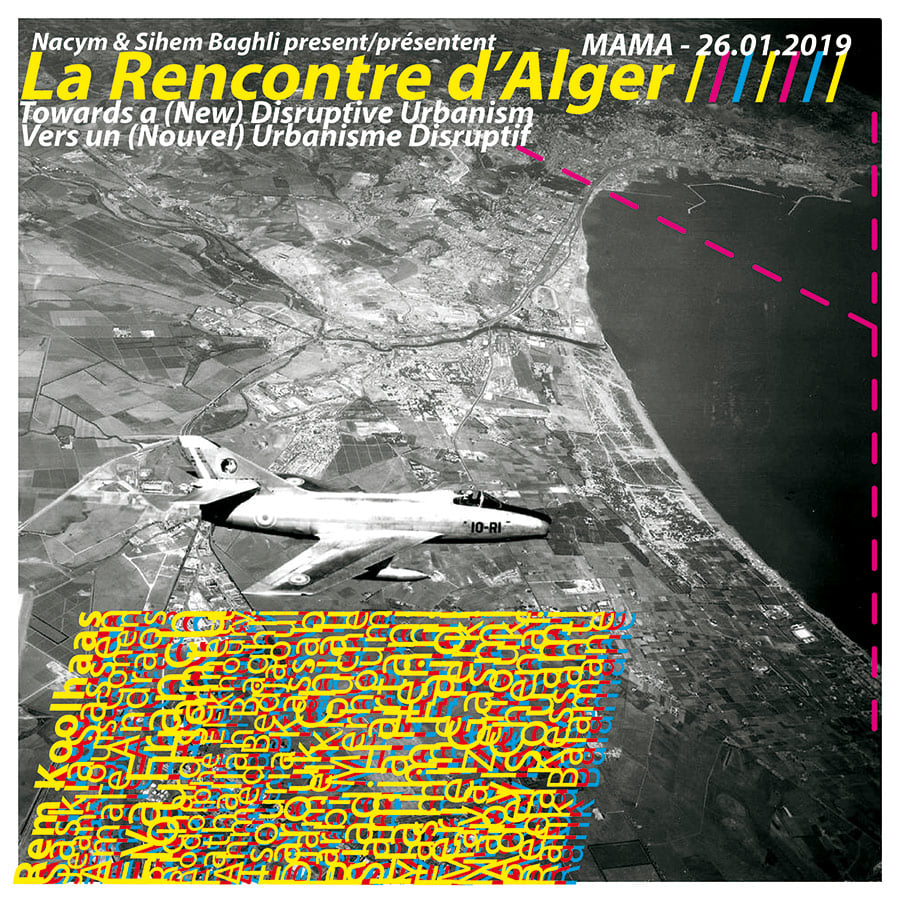 ---
This article is part of Metropolis Magazine's annual Design Cities list, a collection of articles that highlight unique and intriguing projects from around the world. Stay tuned to our front page as we unveil our entire list—10 cities spread across 5 continents—over the coming weeks.
---
A few weeks before Algeria erupted in protests in mid-February, with millions descending on public squares nationwide to call for the replacement of the entire political system, a small group of urbanists gathered at the National Museum of Modern and Contemporary Art, Algiers, to discuss an ambitious proposal: a bridge to be built across the Bay of Algiers.
If constructed, the ten-mile-long structure will utterly change the sight lines of a place whose history spans thousands of years. The architects behind the proposal, Nacym and Sihem Baghli, who also organized La Rencontre d'Alger ("Algiers Meeting") in January, say it would be no less than a founding element of a new Algiers, a city that still bears the marks of anticolonial revolt and brutal religious conflict.
The Baghlis first imagined the project in preliminary concept sketches and then in a competition brief for young professionals launched last fall: The bridge would stretch from the Ottoman fort at Tamentfoust in the east, beyond the Casbah in the west, touching down on the shore at multiple points, at an estimated cost, conservatively, of $1.5 billion.
Whether the idea is a metaphor to spur new thinking or a feasible project waiting to be realized became a subject of some debate among panelists in January, at the same time the competition awards were announced. Apart from some criticisms, it seemed from at least one panel that the Baghlis intend for their scheme to be taken seriously: Along with a couple engineers, a former minister of public works and a former head of the national business council specializing in solar energy infrastructure analyzed the technical and financial solutions that could be brought to bear.
Prominent figures who were supposed to participate, including Rem Koolhaas, Richard Sennett, and Saskia Sassen, didn't show up—last-minute changes, the Baghlis announced. One architecture writer ended up on a panel as a substitute, arguing for easing visa restrictions and opening borders to better reflect the present-day public mood of openness. But the point was made, an idea stirred up: Something unanticipated could emerge from civil society. A few weeks later, the country's infirm four-term president announced he would stand for a fifth term. A popular uprising soon followed.
You may also enjoy "In a Swiss Village, Architects Transform a Conference Center Into a Concert Hall."
Would you like to comment on this article? Send your thoughts to: [email protected]