September 30, 2019
Inclusivity and Economic Development Emerge as Top Themes at Detroit Month of Design
In looking beyond the city's central business district, the annual design festival staked out new ground for architecture and design.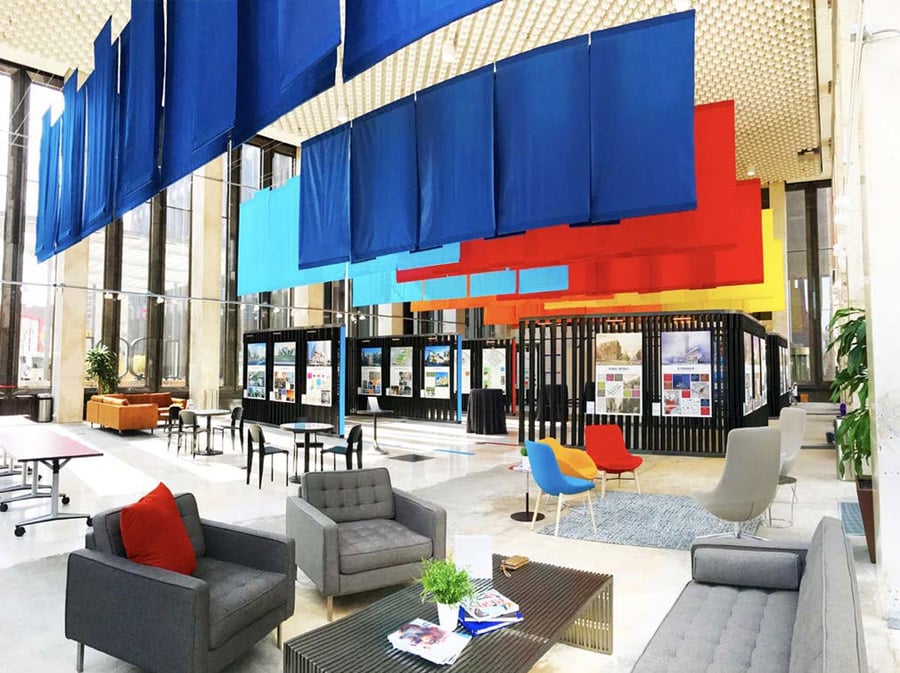 ---
The height of cool in Detroit at the moment is equitable distribution of resources for economic development. Residential and commercial projects are pushing further into high-vacancy areas like Woodbridge, North Corktown, and McDougall-Hunt. The planning department has asked the city to issue bonds for $250 million to demolish all of Detroit's remaining abandoned property within five years, clearing the way for a series of interwoven neighborhood parks.
Even Bedrock Detroit, the real estate company run by the founder of Quicken Loans, which owns 100 buildings downtown and has invested $5.6 billion in the city since 2011, is moving beyond the central business district. Its City Modern development—a 400-unit condo, rental, and senior housing complex—is edging toward completion in Brush Park, a historic district near Midtown with dozens of restored Victorian mansions.
The result? Neighborhoods on either side of the 139-square-mile city's central spine are starting to feel cosmopolitan and connected again. Throughout September, Detroit Month of Design (MoD) broadcast dozens of these new projects spaces through a series of exhibitions, talks, openings, and other activities that emphasized a growing ethos of inclusivity.
Launched nine years ago as the week-long Detroit Design Festival, the program changed its name last year and expanded to the entire month of September. These revisions were overseen by Kiana Wenzell, director of culture and community at Design Core Detroit, which also rebranded itself: Formerly known as Detroit Creative Corridor Center, the organization is among a handful that have placed design at the forefront of urban revitalization efforts, supporting startups through activities that include networking, providing help to secure funds, disbursing design awards, and organizing exhibitions.
The current iteration of MoD more than justifies the larger frame. The last few years have witnessed an explosion of design-driven businesses demonstrating a commitment to diversity and community-based processes, which may in part account for the sceney environments and distinct black hipsterism in the air. Take Détroit is the New Black (DITNB), a fashion collective in downtown Detroit run by Roslyn Karamoko, located next to the boutique perfumery Le Labo, and a couple of doors from the Shinola Hotel. DITNB occupies a Bedrock Detroit–redeveloped stretch of real estate a half-block from the forthcoming replacement of the Hudson's site on Woodward Avenue, the central commercial corridor. (That project, possibly the tallest in Michigan's history, had been stalled since 2013; now the foundation is being laid, its site wrapped in a colorful banner showing off the latest refracting glass form designed by SHoP and Hamilton Anderson Architects.)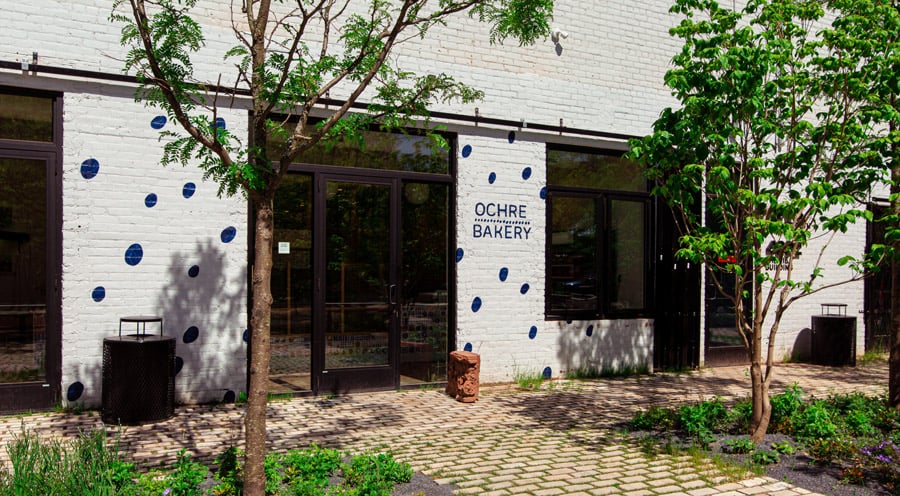 ---
But as MoD demonstrated, the new center of attention was Core City, which spans the strong real estate markets of Midtown and Corktown. Two years ago, Philip Kafka opened True North in the area, installing a group of Quonset huts converted into live/work rentals. Oriented at angles around a central courtyard, the structures were designed and master planned by EC3, the Los Angeles–based architecture firm of Edwin Chan, a former design partner at Frank Gehry's office. The bowed shelters are enclosed with translucent polycarbonate panels with mansard-like windows punctured through the rooftops to bring light into the center. Inside, underfloor heating radiates from polished concrete, and airy minimalist kitchens and bathrooms service open-plan interiors.
Across the street, Kafka opened his second restaurant, Magnet, after the wild success of Takoi, a Thai-inspired bar and restaurant located in a former Corktown auto body shop. For Magnet, Chan repurposed a radiator shop; booths along three walls are oriented around a large rectangular bar, with an open kitchen in the rear. The bar's height is low and the bartender station sunken below grade, keeping everyone's eyes at the same level. Nearly every surface is covered in indigo tile, except for wood tables and tinted windows overlooking a landscaped garden.
Opposite the courtyard from Magnet is Ochre Bakery, the second venue from the owners of the Astro Coffee, who first set up shop in Corktown in the early 2010s. The courtyard also hosts a temporary gallery called Field Operations, which, over the course of MoD, displayed light-art works by Patrick Ethan, a University of Michigan College of Architecture graduate who makes ornately hand-wired and programmed analog light installations.
These were really the tip of the iceberg—or should we say, edge of the melting ice caps. At MoD, many events were even further off the beaten path. Openings at the sculptural furniture studio of Chris Schanck in Hamtramck—a breakaway enclave municipality within Detroit—and Jack Craig's new studio in a converted commercial building in McDougall-Hunt—a sparsely populated district on the East Side—are hopeful signs of densification in a city known for its receding urban fabric. After this year's shutdown of the Detroit trash incinerator—following more than three decades of community opposition—the East Side may see more arts and design initiatives sprout up in its wake.
Channelling all this redistribution of development was Inclusive Futures, an exhibition mounted specifically for MoD by the Detroit Design 139 initiative, with components spread out across the city. The show was organized by Melissa Dittmer, former architect at Hamilton Anderson and now Bedrock's chief design officer—a newly created title that puts design on an equal footing in the development process with finance and other executive positions. Inclusive Futures showcased no less than 70 new projects, many of which raise the level of local design and community planning.
Recent developments in architecture and landscape architecture were among the show's highlights. Images of a glowing addition to Detroit's landmark ceramic studio Pewabic Pottery by Northville, Michigan–based inForm were displayed alongside visuals of Michael Van Valkenburgh and David Adjaye's transformative Detroit Riverfront master plan. An impressive number of low- and mid-rise housing developments filling in vacant lots and high-rises across the city also stood out prominently, such as 11 modern townhouses in North Corktown designed by Christian Hurttienne Architects and a redevelopment of the 38-story 1926 neoclassical Book Tower by ODA in the central business district.
Everyone is conscious of the broad desire to ensure Detroit's new energy does not constitute a takeover by upper-middle class, college-educated, predominantly white people. Disparate access to capital—needless to say—is highly distorted by legacies of discriminatory policymaking and planning. The city being made is far from egalitarian. But efforts toward improvement are more visible than ever, particularly in the realm of employment, support for small business, and development outside of the central business district. And for all that's going on, there's an astronomical amount yet to be done, making Detroit one of the more exciting places to be, a growing mecca for black design and cosmopolitanism in the Midwest.
You may also enjoy "In Detroit, Empty Lots Become Parks, Helping to Rebuild Lost Social Equity."
Would you like to comment on this article? Send your thoughts to: [email protected]