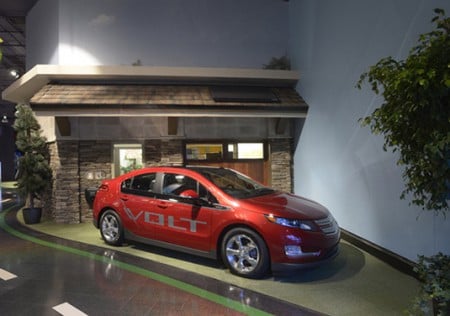 August 2, 2012
Disney Green
Want to influence the next generation? Grab 'em young like cereal producers and others who advertise to children do. Reference point theory posits that our first exposure to a product or experience imprints and becomes the comparison reference for all things similar. Disney is leading the charge to ban junk food. It is embracing green. […]
Want to influence the next generation? Grab 'em young like cereal producers and others who advertise to children do.
Reference point theory posits that our first exposure to a product or experience imprints and becomes the comparison reference for all things similar. Disney is leading the charge to ban junk food. It is embracing green.
Debuted on Earth Day, the 4,500-square-foot VISION House inside the 100,000-square-foot INNOVENTIONS building is an integral part of the "happiest place on earth." Green home awareness will imprint children with green design and products both prosaic and visionary, much as an earlier generation embraced recycling. VISION House's purpose is to engender sustainable thinking, says Green Builder Media CEO Sara Gutterman. Disney expects 15 million people will see the home during the next three years.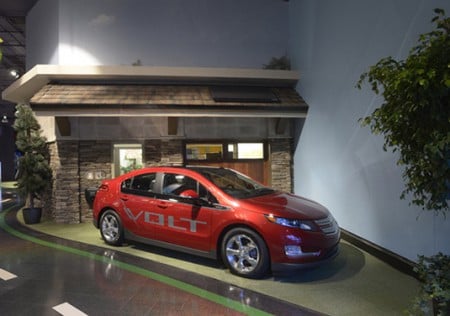 A dichotomy exists between green builders who focus on a practical engineering approach and to those, often DIYers, who embrace natural materials. VISION House embraces both with a hands-on, touch-me and play exhibit. Think economical recycled: fabric insulation, placemats woven from newspaper and upholstery crafted of burlap sacks. Then there is the HVAC system and iPad house controls —and the costly toilet that warms your feet and has an iPod dock. Families learn green to do now and about which to dream.
Following their VISION House tour, kids will nag. No surprise. Kids already nag parents for food and toys. They learn in school to nag about not smoking and recycling. Children are known to learn habits that generate permanent lifestyle changes.
Why EPCOT? Why Disney? Why Not? Disney learned early lessons at Disneyland that it applied to correct perceived mistakes to avoid at Disney World. The company brought in famous architect Robert A. M. Stern to create Celebration. Sustainability programs include Environmentality, Friends of Change, and the $15.5 million Climate Solutions Fund. Green Builder Media collaborated with Walt Disney's Imagineers to "innovent" VISION House, combining the media company's expertise in green living with Disney's expertise in entertainment.
The vision is now and tomorrow. Today, the home's roof annihilates smog. But the team is exploring adding future "innoventions". One idea: a kinetic-energy-generating floor. Think about the possibilities of active children and pets to power the home. Mom will no longer yell, "stop that" but "go-go." Visit www.visionhousegreen.org to see a slide show of the home and its features.
Christina B. Farnsworth lives green. Semi-retired, her 35+ year- long, award-winning writing career includes four books and thousands of articles about building, design, and construction. She lives in a photovoltaic-powered NetZero home. When she does drive, it's in a Prius.