February 11, 2020
An Upcoming Show in New York Shines a Light on Eileen Gray
Eileen Gray at the Bard Graduate Center reveals there's much still left to be said about the mother of Modernism.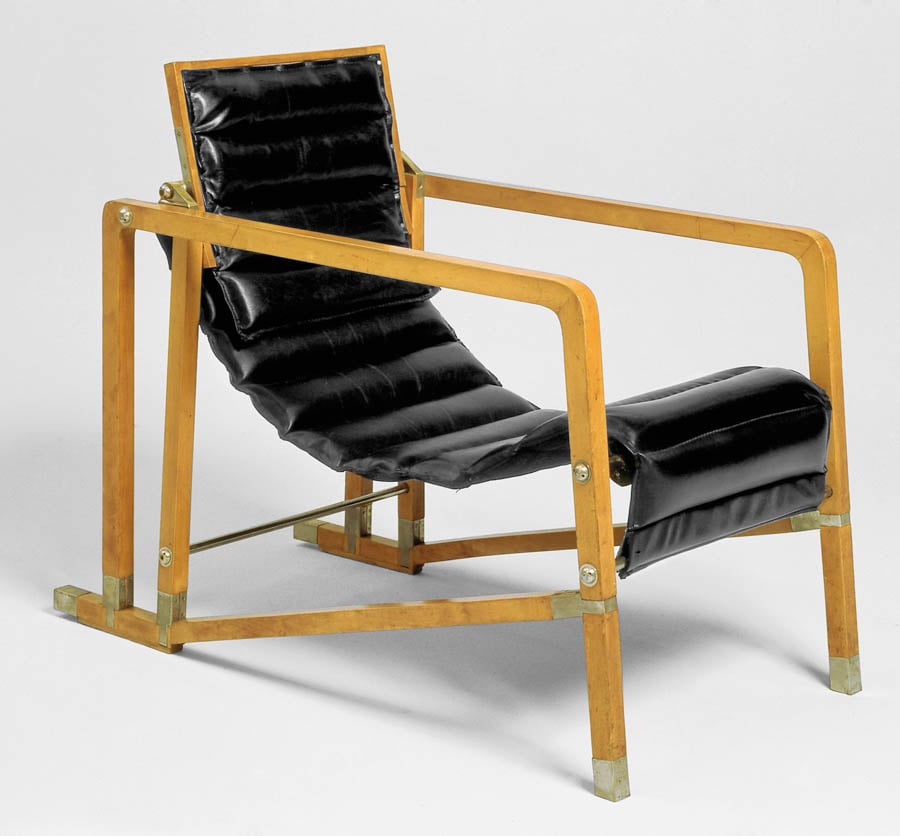 In an interview for her 2013 exhibition Eileen Gray: Architect Designer Painter, presented at the Irish Museum of Modern Art, curator Cloé Pitiot referred to the Irish multi-hyphenate as the mother of Modernism. Though Gray received little recognition during her lifetime, this characterization seems to be taking root, aided by a recent spate of books, films, and other projects, not least Pitiot's own. This winter, her study of Gray deepens through the show Eileen Gray, organized by the Centre Pompidou and on display at Bard Graduate Center in New York City. The exhibition, running February 29–July 12, features freshly conserved furniture, never-before-exhibited photographs, and unpublished plans and drawings of her famous E-1027 villa in Roquebrune-Cap-Martin, France. Together, they paint a portrait of the notoriously closed-off matron saint of Modernism, whose full breadth of practice we are just beginning to understand.
Update: In light of the BGC Gallery's closure due to COVID-19, the BGC has launched a microsite dedicated to their Eileen Gray exhibition, which serves as interactive online companion to the show.
You may also enjoy "Paris Exhibition Gives Charlotte Perriand Her Due."
Would you like to comment on this article? Send your thoughts to: [email protected]