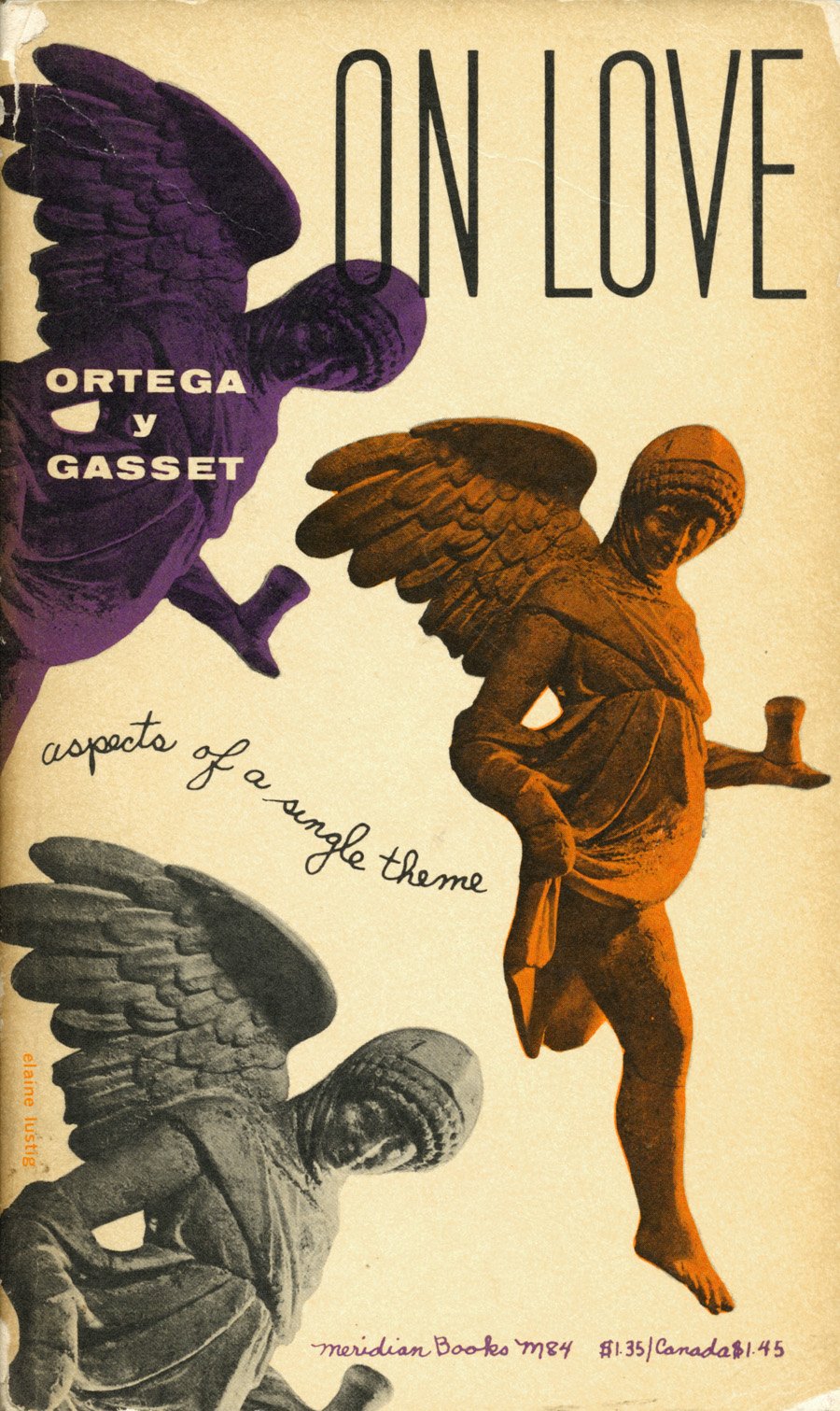 March 15, 2018
New Exhibition Highlights Three Groundbreaking Woman Graphic Designers
On view at Pratt Manhattan Gallery in New York, a new show celebrates the work of Anni Albers, Elaine Lustig Cohen, and Rosmarie Tissi.
---
The history of graphic design, like so many other histories, is one largely dominated by men. During the 20th Century in particular, the work of Massimo Vignelli, Paul Rand, Saul Bass, and others came to define the brash graphic identity of the era.
A new exhibition at Pratt Manhattan Gallery, however, highlights work of three pioneering women designers—Anni Albers, Elaine Lustig Cohen, and Rosmarie Tissi—whose overlapping careers shaped the course of the field, though they were largely overshadowed by their male partners.
The show, called Albers, Lustig Cohen, Tissi, 1958-2018, opens with two books: A copy of José Ortega y Gasset's On Love designed by Lustig Cohen, and a collection of Albers' writings, On Designing. The two volumes, according to the show's Austin-based curator, Phillip Niemeyer, form a metaphorical gateway for the show, which, in addition to illuminating the careers of the three influential designers, underscores the joy with which they worked.
From here, the exhibition unfolds chronologically, beginning in 1958 while Lustig Cohen was living in New York following the death of her husband, the graphic designer Alvin Lustig, and Albers in New Haven, CT, where her husband, the artist Josef Albers, chaired the design department at Yale University. Tissi, meanwhile, was still a student at the Swiss School of Art and Craft.
The show, through prints, paintings, and textiles, successfully traces their parallel evolution as designers. Lustig Cohen came into her own in the years after her husband died, progressing from figurative works, to a style more abstract and monumental. Over the course of her career, she created works as diverse as the signage for the Seagram Building, to art show catalogs and posters. A standout example is her 1966 catalog design for Primary Structures, the seminal art exhibition at the Jewish Museum that introduced America to Minimalism. Just as the show's groundbreaking sculptures rejected narrative and content, Lustig Cohen reduces a simple "P" to a white rectangle and a half moon, intersected by an undulating orange "S."
---
Though her work is less represented in this show, the viewer begins to get a sense for how Anni Albers during the 1960s successfully translated her command of the loom to mass produced processes such as screenprinting and commercial textile manufacturing. A 1970 screenprint and a 1974 Knoll textile feature, for instance, features an Escher-like mix of geometric shapes and subtle manipulations of figure-ground relationships.
Tissi, in spite of her male business partner, Siegfried Odermatt, developed a style uniquely her own, straight-laced, yet injected with Postmodern visual winks. Take an 1980 advertisement for a landscape firm in which wiggly rows of grass suggest the firm's inventive design solutions, regardless of terrain. She still practices today in Switzerland and even designed the exhibition's poster.
In all, the show and the joyous designs it puts on display demonstrates that these women—though separated by time and distance—all seemingly operated under the Albers dictum, "Art is something that makes you breathe with a different kind of happiness."
Albers, Lustig Cohen, Tissi, 1958-2018 is on view at Pratt Manhattan Gallery through April 28, 2018.
You may also enjoy "The Indiana Magazine Highlighting its State's Oft-Overlooked Architecture and Design Luminaries."