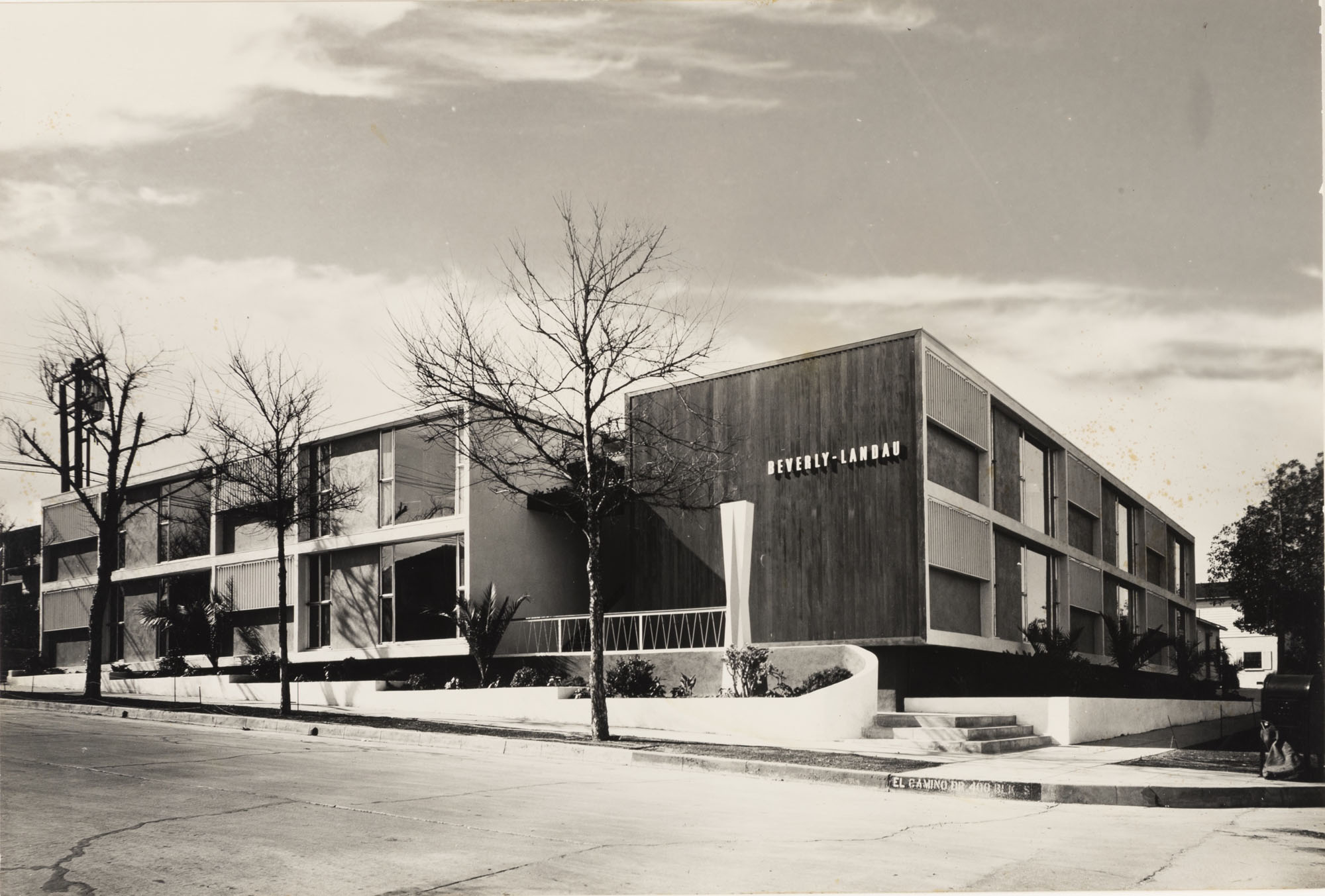 January 27, 2023
Frances Anderton Tells the Story of the Los Angeles Apartment Building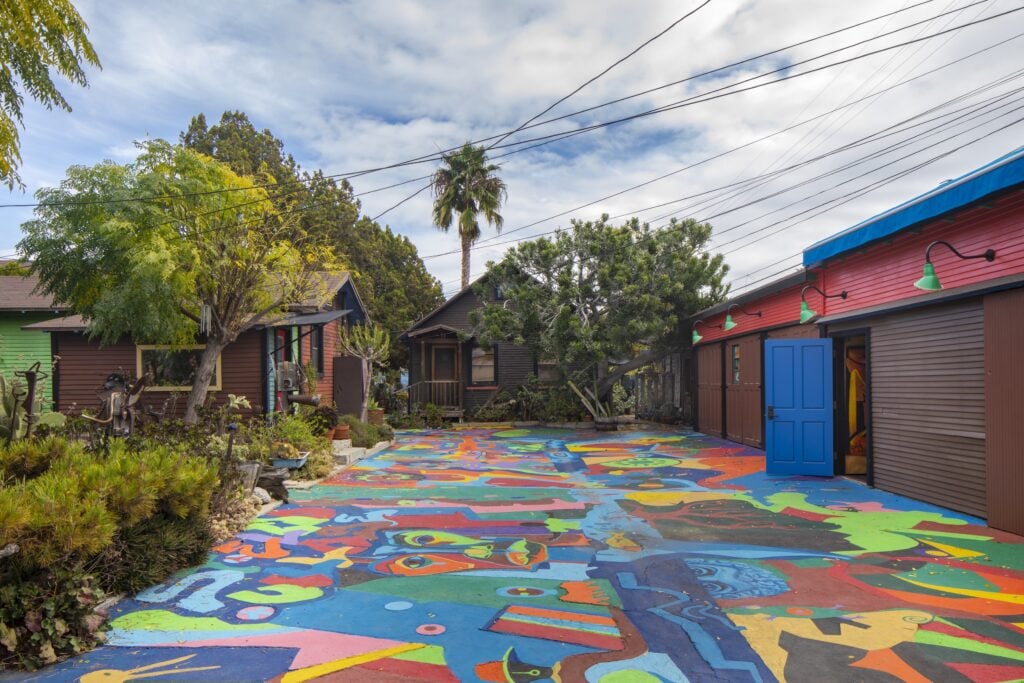 Anderton writes that although multifamily dwellings outnumber single-family, and are the only way out of the affordability crisis, they are often still marked by poverty and crime. To undo this image, she describes projects from the bungalow courts of Nathaniel West's Hollywood to the Modernist New Carver apartments a few feet from off-ramp connecting the 10 and 110 freeways. There's a slew of great buildings, new and old, to choose from: Swashbuckling and Andalusian fantasies, minimalist concrete tilt-ups, incised steel and glass 1930s moderns, rickety 1960s dingbats, garden apartments on a decidedly un-Corbusian scale, clapboard garage and loft conversions, stacks of shipping containers, even glassy, cookie-cutter high-rise luxury towers. And, of course, decades of public housing, done right and then unjustly undone in the Reagan era, when the notion of federally funded and publicly owned housing fell into disrepute.
Readers ride along with Anderton on a personal tour of many of L.A.'s most visually exciting—as well as many seemingly prosaic—apartment buildings and complexes. She is interested in the stories of who built these places, and why, and how they are lived-in today. Case in point: Park La Brea, an early 1940s megacomplex, financed by Metropolitan Life, is the largest housing development west of the Mississippi. It was built on vacant land that was part of the Great Salt Lake oil field, just north of the historically landmarked La Brea Tar Pits. Originally a small city of two-story town houses to which eighteen cruciform towers were added to meet post WWII housing needs, Park La Brea is one of those places where nearly everyone has lived, or thought about living, upon arriving in Los Angeles. Jokingly known as the home of "the newly wed and the nearly dead," it has served as a landing pad for artists, truckers, divorcees, new immigrants, and somehow absorbed every conceivable trait of human habitation while keeping alive a communitarian feeling. The place is shared, which is Anderton's point. It's not an architectural wonder; nor does it have an architectural pedigree. The complex consists of apartments surrounded by gardens, and is freed from the city's incessant, invasive traffic, by a maze of confusing streets (and, admittedly, loosely-controlled, entry).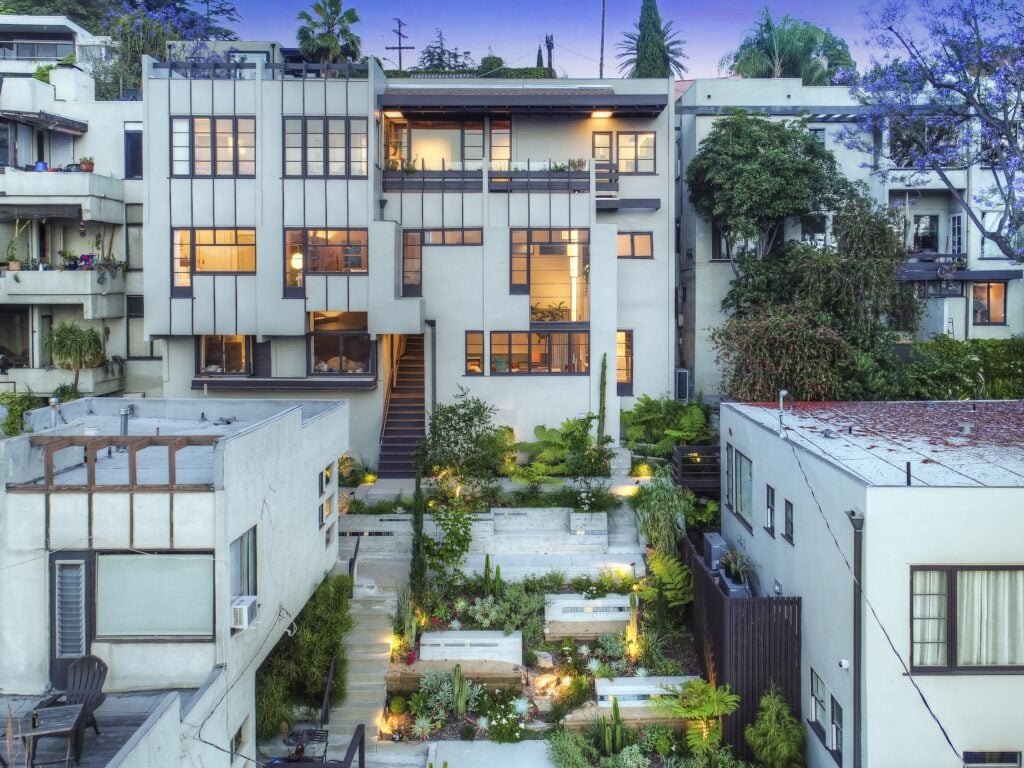 Park La Brea is a talisman for Anderton's key point: Apartment living doesn't just have its virtues, and then you move on. You can live in an apartment and it can become your way of life. You don't need to buy a house, install a brick patio and barbecue, or dig a pool, to be a full-fledged Angeleno.
In pushing for recognition of the virtues of apartment living, Anderton leaves a chunk of Los Angeles out. Most of the city's multifamily housing is far from idyllic. It's not that she's unaware of the abject conditions and price gouging endured by apartment dwellers, or of the poverty and overcrowding that are as inexpugnable as they are dire; she knows this. And she reports, too, on the wealth gap between white Americans and African American and Hispanic families—a gap which can only be closed through some form of homeownership. One wishes that she'd found a way to tell the more troubling, and difficult, truth that for hundreds of thousands of residents in Los Angeles apartments, the escape to owning a single-family home or even a duplex or fourplex is still the fervent aim—even as it becomes less and less attainable. The dialect Anderton hopes to break, alas, lives on, despite her valiant and delightful journey into one of its more livable dimensions. ­­­
Would you like to comment on this article? Send your thoughts to: [email protected]