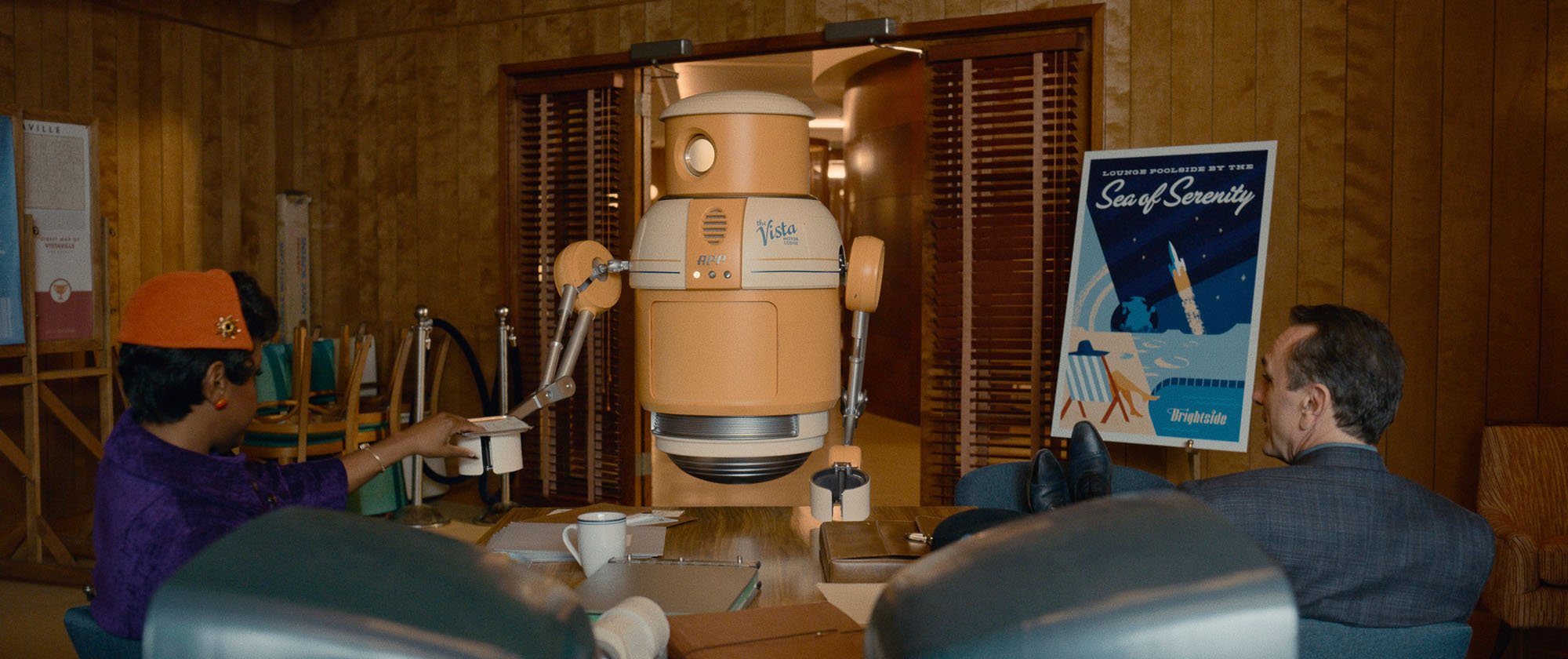 March 13, 2023
Hello Tomorrow! Captures Our Nostalgia for the Future Past 
The opening scene of Hello Tomorrow! (Apple TV+) situates us in a 1950s diner. It's a perfect nostalgic timepiece of roadside Americana—except there's something off. Look closely at the heavily chromed automobiles in the parking lot, they have no wheels, instead they hover above the asphalt. Instead of a human behind the bar, it's a robot. We're not in the past, we're in the past's idea of the future.
Steeped In 1950s Style
The program, which debuted on Apple TV+ on February 17th focuses on Jack Billings (Billy Crudup) and his crew of traveling salesmen as they hawk timeshares on the moon—in a lunar Levittown to the aw-shucks residents of Vistaville. The show is set in a world where floating cars, video-phone calls, and lunar residences have changed everything—and nothing.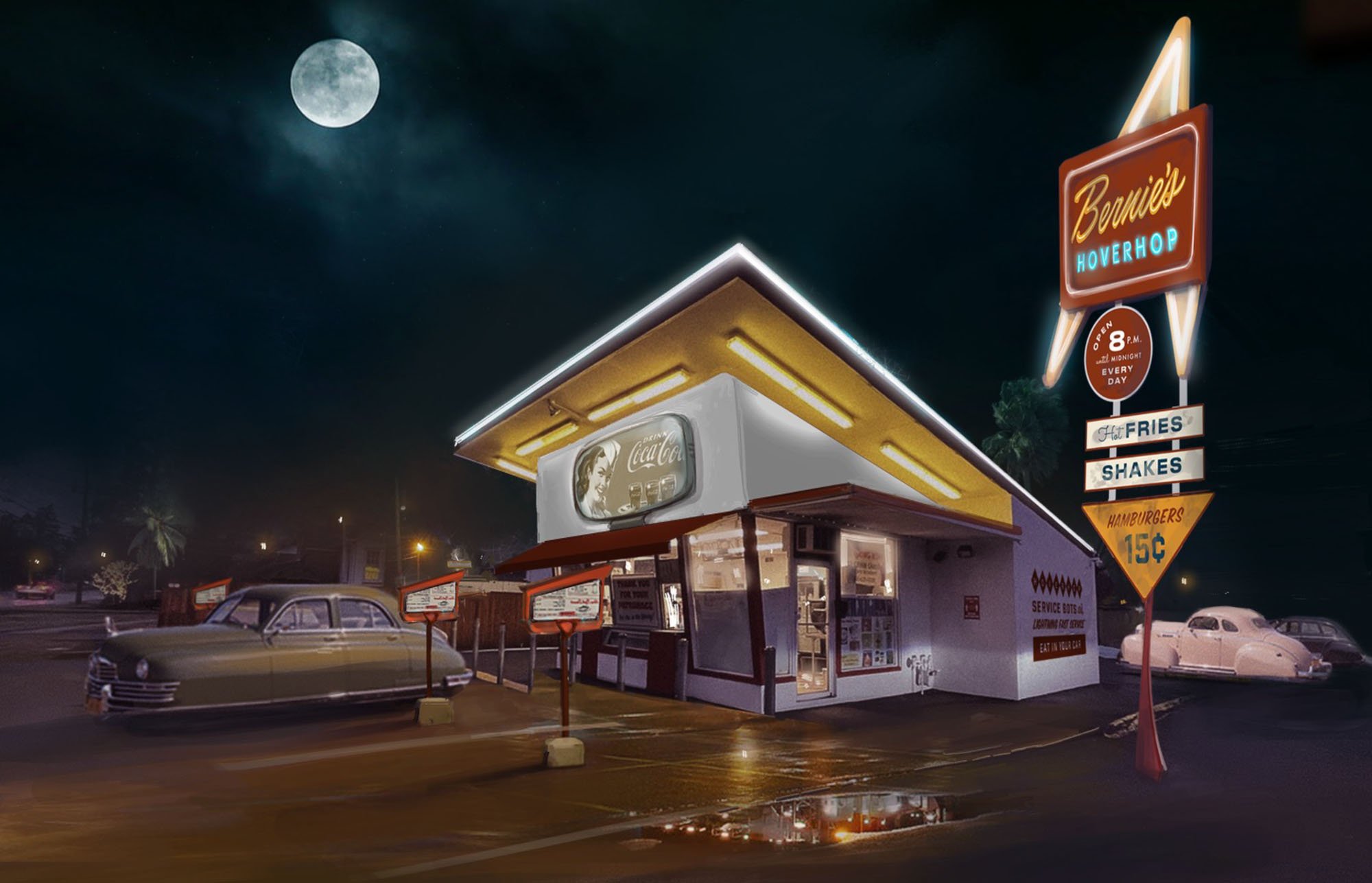 The show's visual texture, courtesy of production designer Maya Sigel, is a riff on the Streamline and Googie modern aesthetics of roadside America in 1950s and '60s. The style manages to capture both the promise of technology that Billings and his crew are selling and the hum-drum reality of life on earth that the show's characters are desperate to escape.
To get the feel of mid-century jet age style just right, production designer Maya Sigel dove into archival material from the 1920s through the 1960s, pulling out references from old world's fair catalogues, Los Angeles diners, motel postcards, and old advertisements for American-made cars. During that period, Sigel says, "All of these big American companies, car companies, appliance companies were putting all of this money into this futuristic concept design. They were making prototypes of cars and appliances and kitchens of the future and homes of the future."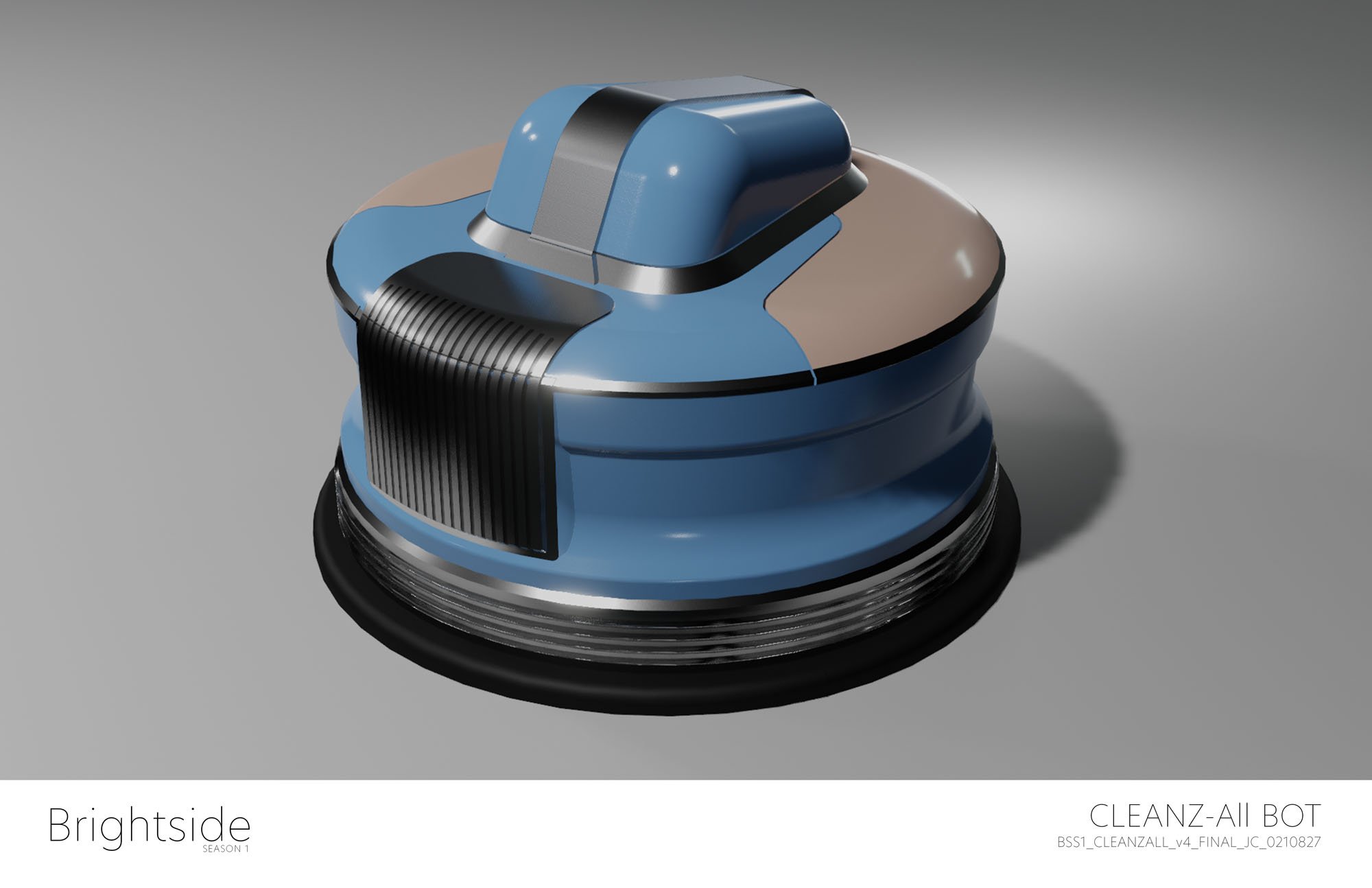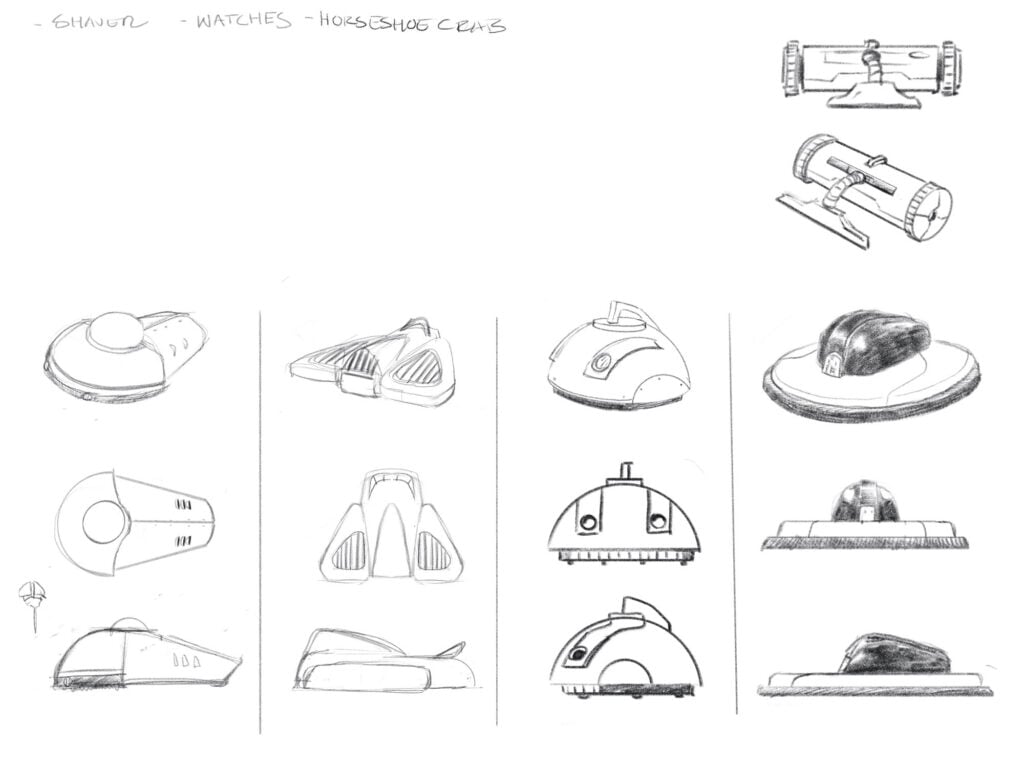 Building the World of Hello Tomorrow!
Architectural references, too, came from the rich vein of midcentury modernism. In addition to shooting on location at landmarks like Eero Saarinen's TWA Terminal and New York's famed Barney Greengrass deli, Sigel's team built sets where much of the show's action takes place. The Vista Motor lodge is the centerpiece of season one. It's design, says Sigel, was cobbled together from examples of 1950s motels found on old postcards as well as Frank Lloyd Wright's Usonian homes. Its river rock interior and exterior, wooden components, and grass cloth wallpaper anchor it squarely on earth.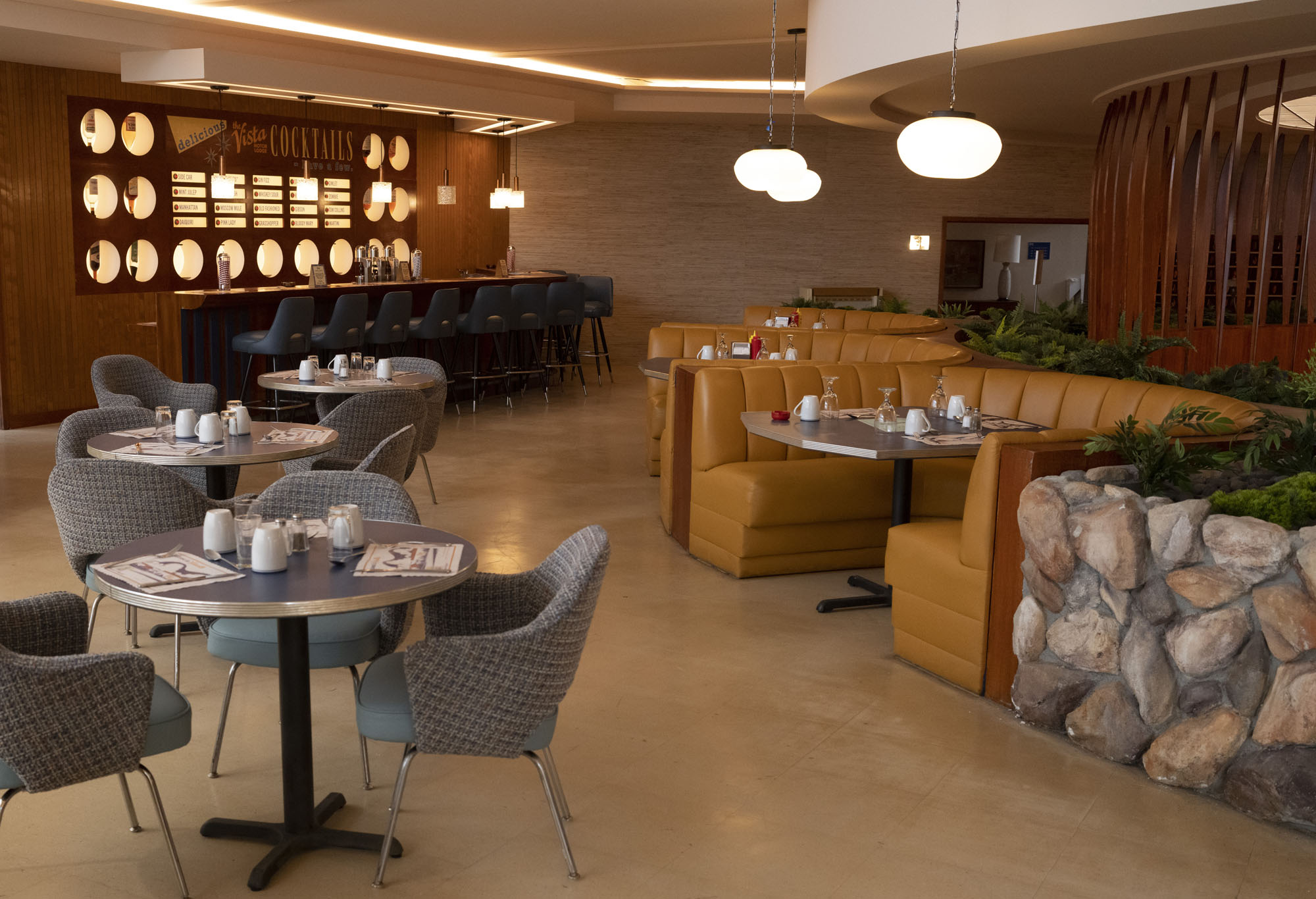 But of course, for the characters in Hello Tomorrow! the earth is history, they want to be in space. For interiors that are associated with the moon such as the interior of a rocket, Sigel turned to hues of blue and silver as well as more curved forms. At one point we glimpse a model of the gleaming white homes Billings is selling under a glass dome. The promise of the future rendered in polyethylene.
For scenes in the show's diners and bars—where beverages are produced automat style by robots—Sigel relied on her own on-the-ground research. "Before I left L.A. for New York [where production took place], I did a whole survey myself, just going back to all of my favorite diners and photographing them and looking at different buildings and thinking about the materials and the spaces and different elements architecturally," she recalls.
Jet-Age Nostalgia
What is it about the 1950's idea of the future that holds such sway over designers, showrunners, and viewers 70 years later? Sigel thinks it has to do with the pessimism of our present moment. "I feel like we're almost too practical now, even in the design world," she says. "[The mid-century] was a time where I think that there was just a lot of money thrown at the questions 'What could we do in the future?' And people were really hopeful about what the possibilities were. I think there was just a lot of really amazing creative output."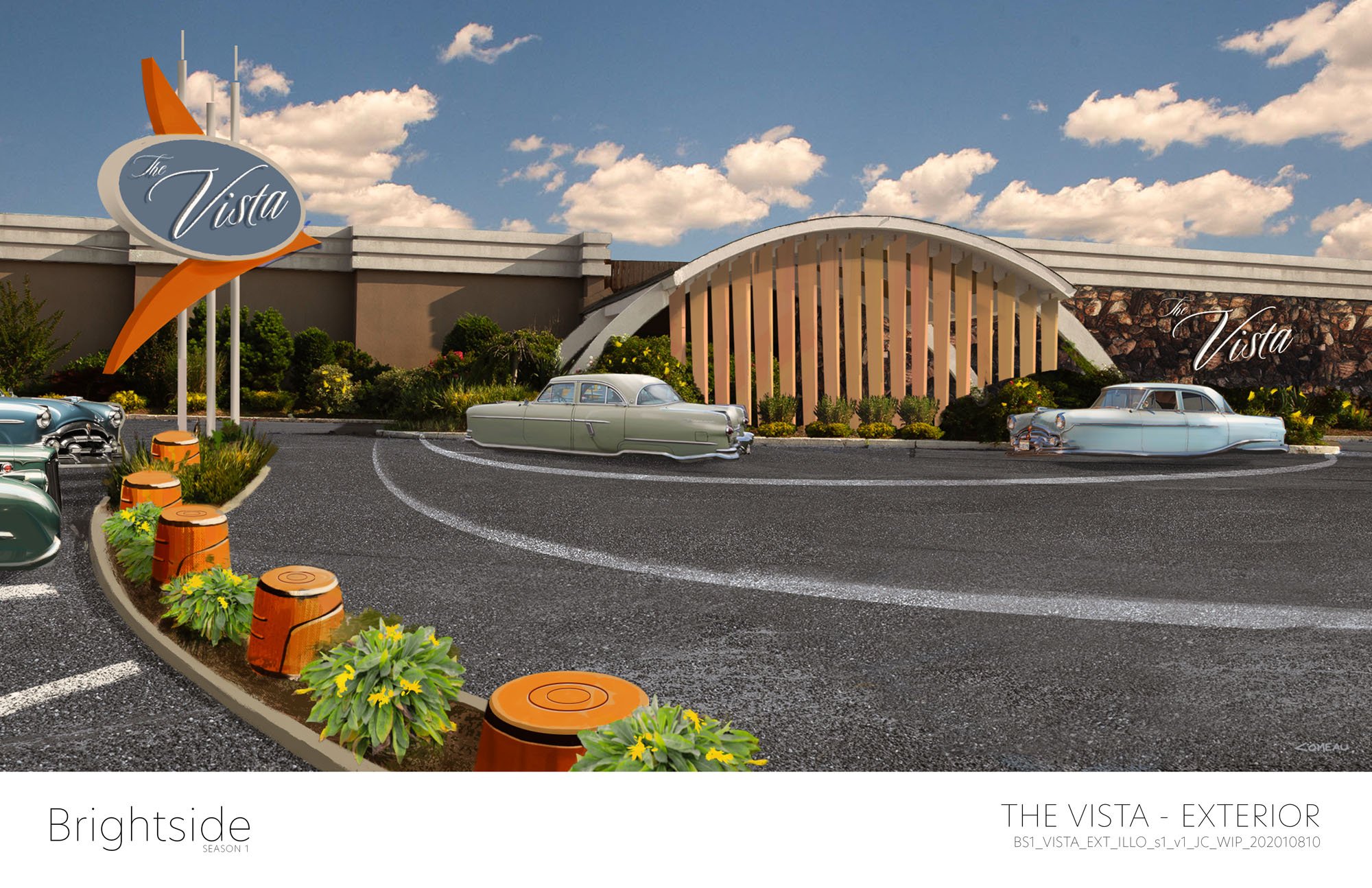 Would you like to comment on this article? Send your thoughts to: [email protected]