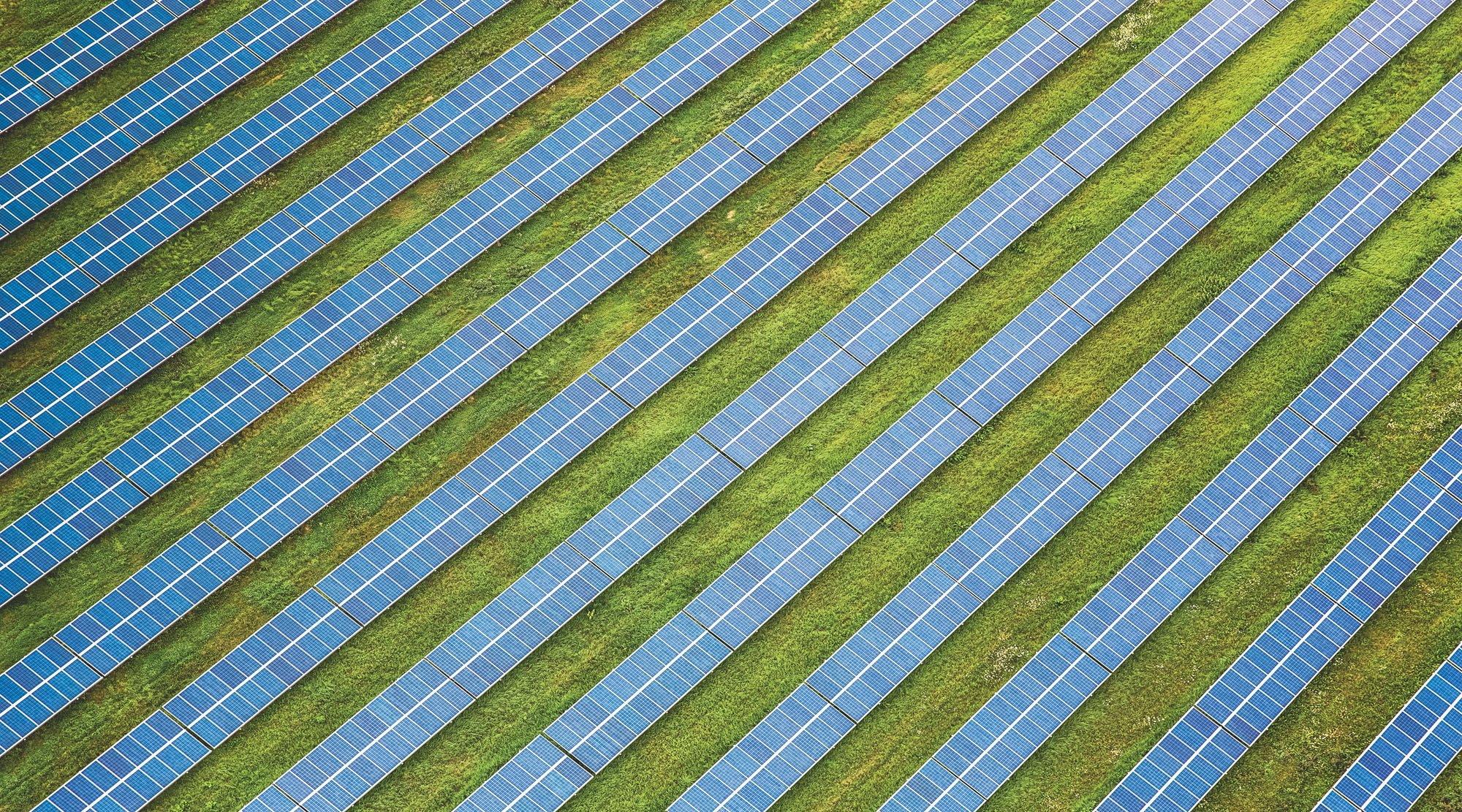 January 10, 2023
How the New Era in Solar Energy Is Reshaping Design
When President Joe Biden signed the Inflation Reduction Act (IRA) into law on August 16, he signaled a major shift in the United States' industrial policy toward renewable energy and a decarbonized economy. The bill promises $369 billion for climate solutions that the independent think tank Rhodium Group estimates will cut U.S. emissions between 31 and 44 percent from 2005 levels by 2030. This makes the act by far the biggest step the U.S. government has taken to address climate change. It will fundamentally change how energy is produced and how our buildings and communities are designed—and it places a big bet on solar.
The IRA extended a 30 percent investment tax credit on solar generation projects through 2024 and created new tax credit programs for zero-emission solar energy generation installations and stand-alone battery storage projects. Its Energy Infrastructure Reinvestment Program, meanwhile, will support communities transitioning to low-carbon energy sources, blunting the start-up cost of these investments.
The scale of this change in U.S. policy, combined with the desperate quest for new sources of energy in Europe spurred by Russia's invasion of Ukraine, means that there's more interest than ever in solar power. Some analysts expect the global solar energy market to expand by nearly 30 percent this year and see double-digit growth for years to come. The United States alone added 13.2 gigawatts of utility-scale solar capacity in 2021, eclipsing a record set the previous year.
Investment means innovation. The next generation of solar technology is already opening up applications that transform ordinary homes, schools, and offices into power plants while creating new categories of self-powered objects. At the neighborhood level, solar panels can enable community-owned power supplies, repairing the damage caused by the inequity of our old fossil-fuel systems. As our energy systems reorient themselves toward the sun, so are designers, and the first glimpses of a solar revolution are beginning to appear on the horizon.
Would you like to comment on this article? Send your thoughts to: [email protected]