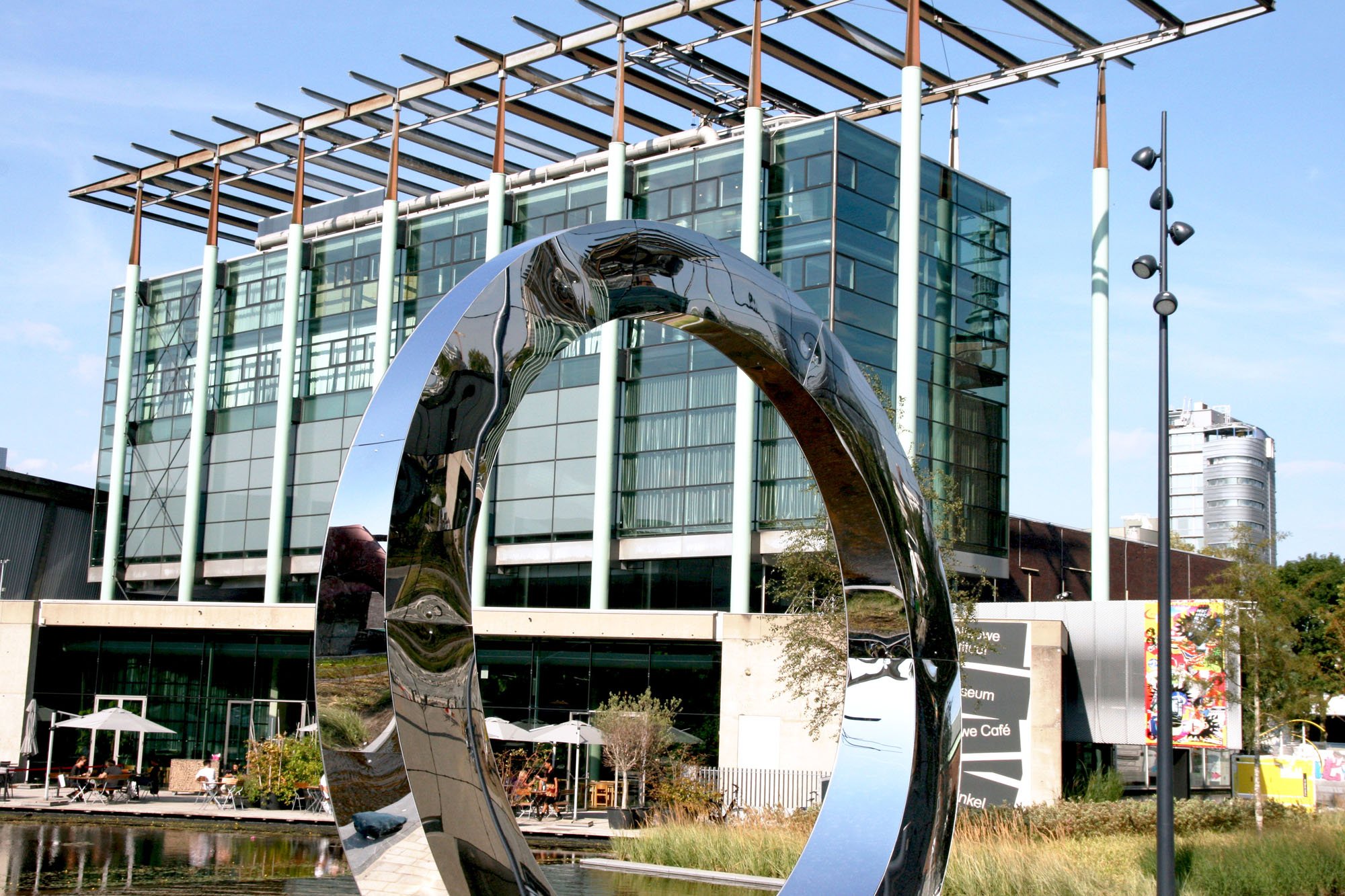 September 8, 2022
Dutch Designer Marjan van Aubel's Solar Revolution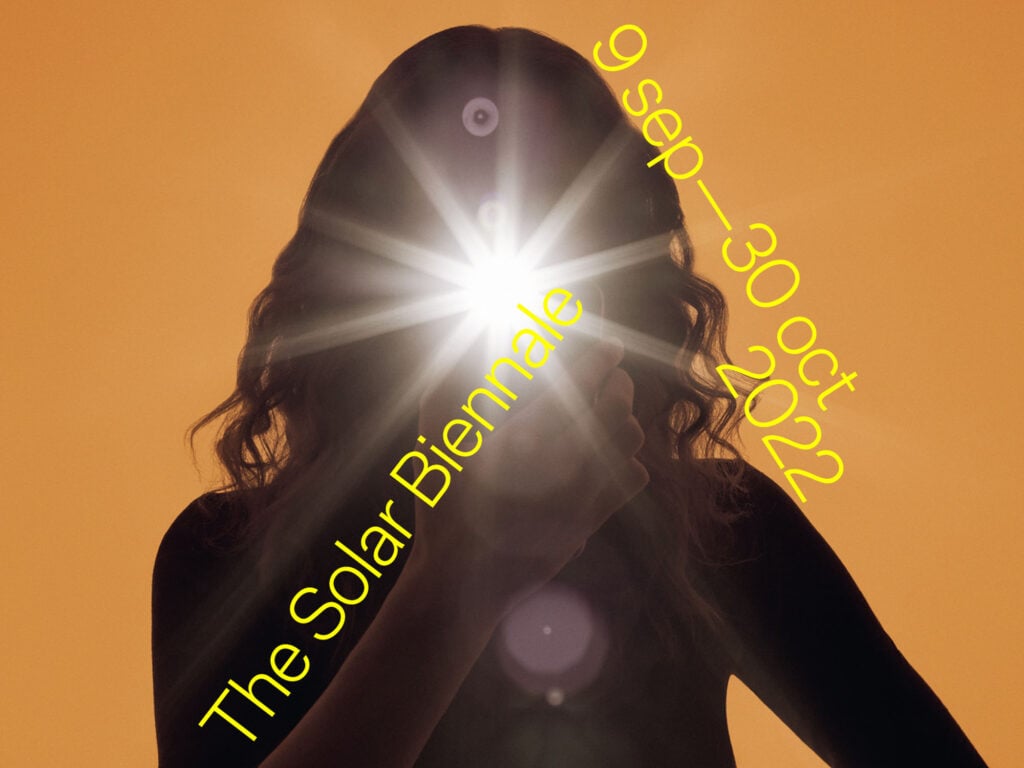 This weekend, van Aubel and co-organizer Pauline van Dongen—a pioneer of wearable solar cell technology—are set to launch the first edition of the Solar Biennale. Held at numerous cultural platforms throughout The Netherlands, the robust multi-modal event will cover all aspects of the topic and expects to reach a wide international audience. Ahead of the inaugural Solar Seminar, held at Het Nieuwe Instituut in Rotterdam on Friday, September 9th, van Aubel spoke to Metropolis about her vision and ambitions to spark the solar design revolution.
A virtual panel is also being held in partnership with New York's Museum of Modern Art on Thursday, September 8th, at 2 pm EST. Details can be found here. Registration is required.
Adrian Madlener: How did you first arrive at the idea of solar design?
Marjan van Aubel: My fascination with the technology began while studying in London. However, it wasn't perceived as a material at the time. I started to approach it the way a ceramicist treats clay. I thought to myself there must be different ways to handle it. For me, it became about bridging the worlds of science and design. Soon after, I collaborated with the EPFL+ECAL lab in Lausanne, Switzerland, where I was invited to invent a new flexible solar cell application that has defined my work ever since.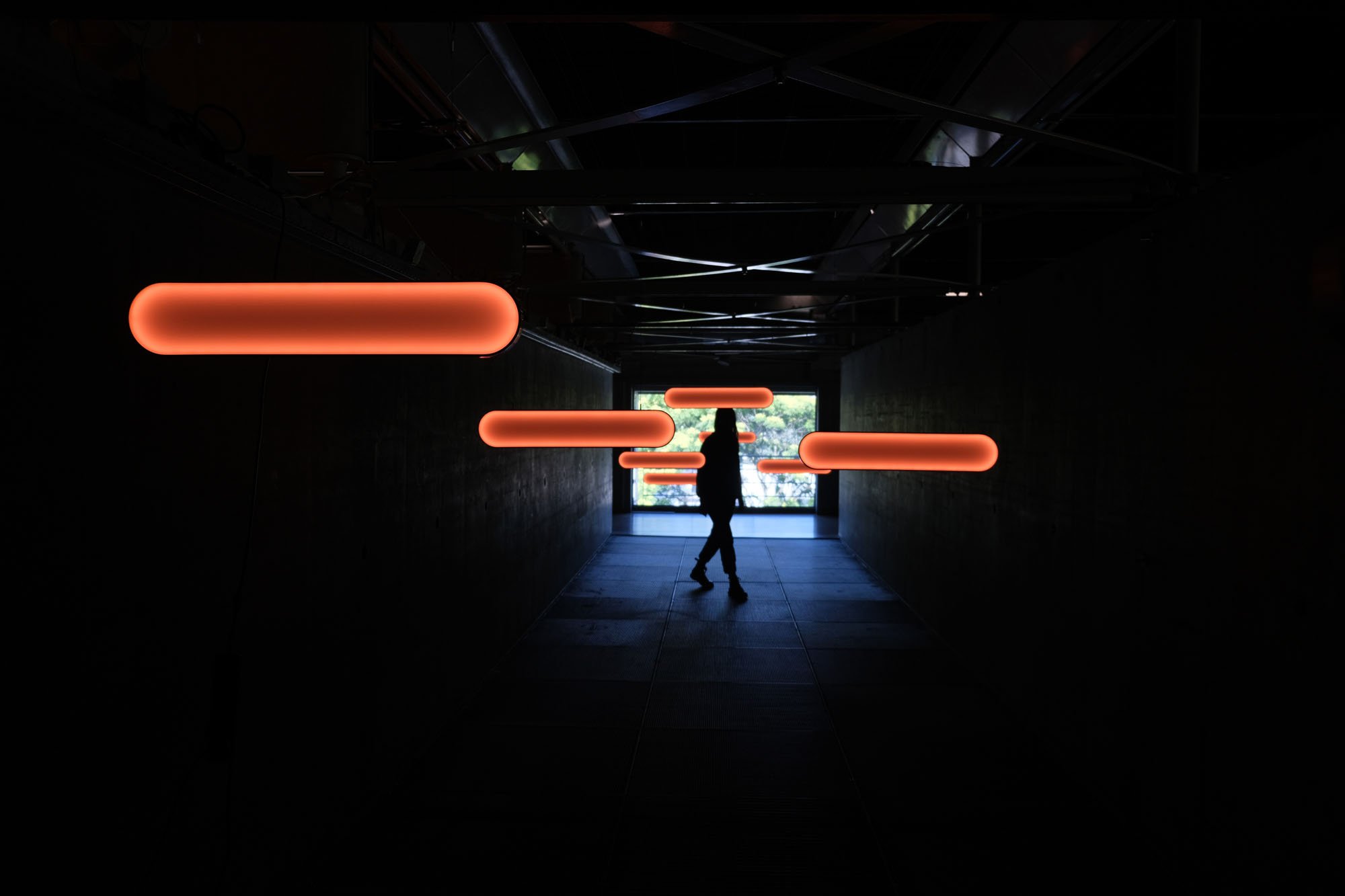 A.M.: How has this career-defining preoccupation evolved over time?
M.v.A.: Eventually, I developed projects like the Current Window, the Current Table, The Ra window applique, and Sunne lamp products. For Dubai World Expo 2020, the idea was to carefully consider what materials could be sourced and how I could integrate organic photovoltaics into my designs. It's a lightweight carbon-based film material that we put in between the glass and can be used for a second function. I'm increasingly concerned with questions of circularity and how that can be applied in solar design.
A.M.: Looking at the wider field, who are some of the other trailblazers you've come across? Where do you see things going?
M.v.A.: In my book Solar Futures, released on Thursday, I interviewed several experts and surveyed numerous innovations. One is a new solar-powered vehicle that could have a significant impact on the auto industry. The whole car needed to be redesigned because it has to be especially lightweight. The designers saw every surface as a means to harvesting energy. Years ago, Design duo the Verhoeven Twins made a large chandelier with solar cells formed like a cluster of butterflies. This is one of the more luxurious examples, but the range is endless. Other practices have found ways to distill solar skylights to purify water. Pauline van Dongen created ballerina dresses that produce music using integrated solar cell thread. The book also looks at the history of solar technology and the methodologies that will allow it to transform the future.
In terms of technical innovation, solar cells offer the most advantage. They're incredibly efficient and inexpensive. The appearance of this technology has, however, mostly stayed the same for the past 100 years. It's now time to introduce different forms and applications. In order for this large-scale adaptation and move toward solar design to come into its own, we also need it to be flexible and relatable. We want to make sure that it fits into any environment too. The aesthetics are important, but we should also go a layer deeper and consider what raw materials are used. This is part of the cathedral thinking that will define the field in the next 100 years. So, it's not like we have this massive pile of solar panels that we can't use anymore. We need to think of them as components that can be upcycled again and again.
A.M.: What are some of the challenges in making this focus more common?
M.v.A.: We need to make all of this legible to big industry and to start thinking beyond the speculative even if this approach is becoming more prevalent in prototyping mass-manufactured products and services. It's better to collaborate with companies that are more open to working with non-standard materials and DIY processes in this respect. Policy is also a driving force in getting things done and pushing fresh solutions forward. In The Netherlands, there are a number of measures being put in place, such as having to use 40 percent renewable energy by a specific date in the next few years. That will change our habits. You might choose to design and build homes that have a certain number of solar panels, but the traditional models are too expensive and unsightly. You'll look for alternatives. Demand for good-looking solar panels will increase because of these kinds of regulations.
A.M.: What was the impetus behind establishing the Solar Biennale?
M.v.A: Pauline van Dongen and I first met during the Conference on the Sun event in Saint Petersburg, Russia, two years ago. We realized that the different sectors of design rarely engage with each other, let alone other areas like science, and that we should find a way to bring them all together. We set up a small group called the Solar Movement, where we invited scientists, philosophers, and people from the industry to talk in earnest about what we need to do to change the narrative; shift the focus from the limited scope of solar energy to the much more inclusive world of solar design. This morphed into the idea of developing a full-fledged biennale complete with exhibitions, workshops, and more.
A.M.: Take us through some of the main activations.
M.v.A.: On Friday, We'll begin with the big Solar Seminar at Het Nieuwe Instituut, where all the different industries are set to come together and discuss the main topic through four different lenses. There's the social aspect in which we'll address how networks can be better forged. The question of how individuals can become prosumers rather than just consumers will be a central talking point. Then, the conversation will shift to the built environment and our shared spaces: what will our buildings and cities look like in the future? The next step is to explore the actual environmental impacts of solar design in terms of material and circularity. Lastly, we'll discuss how new solar and digital technology can enable each other.
Next to that, we'll be hosting an Industry Congress at Rotterdam venue BlueCity on October 10th. The event will serve as a kind of trade/science fair in which many of the pioneers of solar design from around the world will be able to share their latest innovations. Also held at Het Nieuwe Instituut, the Energy Show – Sun, Solar and Human Power exhibition will highlight even more design projects incorporating a solar focus. Curated by Matylda Krzykowski, this chronological survey will include works by "solar queen" Mária Telkes, experimental talent Michael Jantzen, solar-integrated architecture firm Jessenvollenweider, and organizations like Solar Power for Artists and Solar Mamas. The exhibition is on view through next March.
We'll close the biennale at Dutch Design Week in Eindhoven—October 22nd to the 30th—with a Solar Lab ​​exploring the embodied interactions of solar energy that make the technology approachable, tactile, and inviting. We might also be building a dedicated pavilion. Solar Lectures are also planned to take place through September and October at Pakhuis de Zwijger in Amsterdam.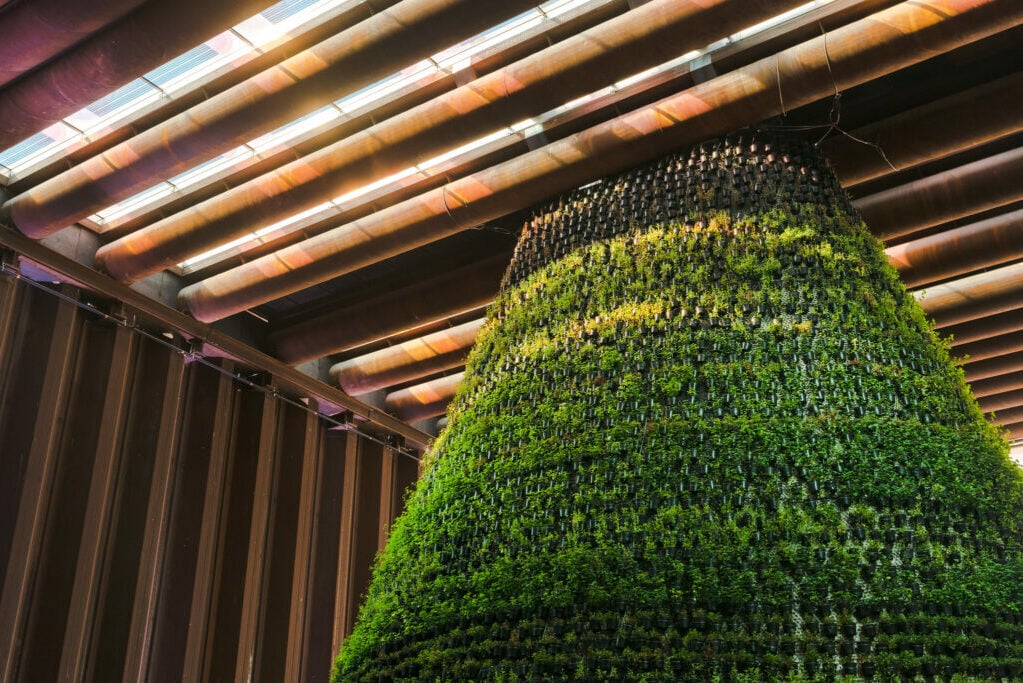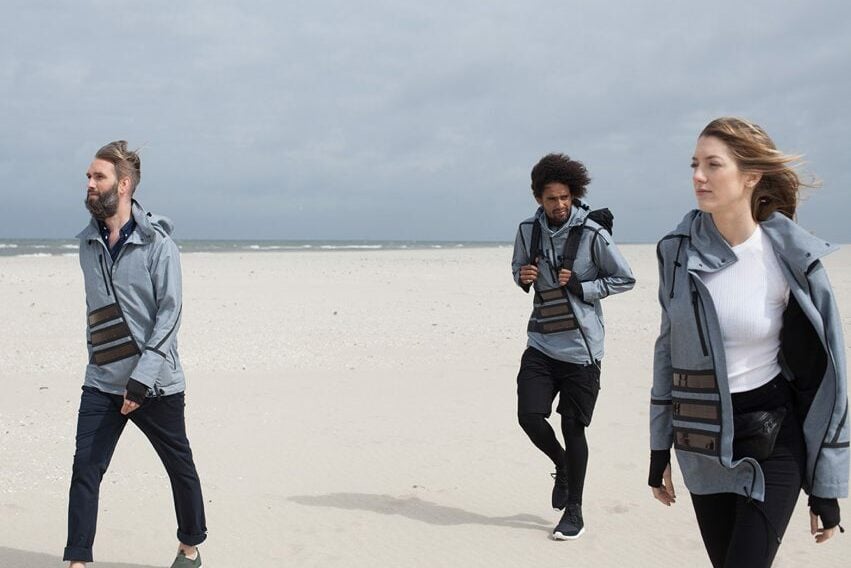 A.M.: What will the Sun in City installation consist of? How with this project bring the larger public into the conversation?
M.v.A: The first component will be a 15-foot-wide reflective circle that will travel through The Netherlands along with the Solar Biennale's different programs. It will serve as a kind of billboard announcing these events. The other part is SUNDays—a series of artistic interventions in which the power of the sun is central by Rotterdam-based creatives like singer Neila Moon, dancer Mark S, and hula-hoop performer Silke. They will experiment with the sun as part of a residency program and interact with the public spontaneously.
A.M. What do you hope people will take away from the Solar Biennale?
M.v.A.: First of all, it should provide a sense of hope. The issues at hand can seem daunting, especially when considering all of the regulations in place and the doomsday scenarios we're talking about. We want to show the positive side and the potential that effective solutions can have in fixing these problems. Secondly, it should demonstrate what can be achieved when different stakeholders—policymakers, designers, thinkers, etc.—come together and take a serious look at what can actually need to be done. We're still determining how to recap the biennale and if it should be some sort of actionable report. In the next few years, the plan is to host the Solar Biennale on different continents and truly solidify the movement on an international scale.