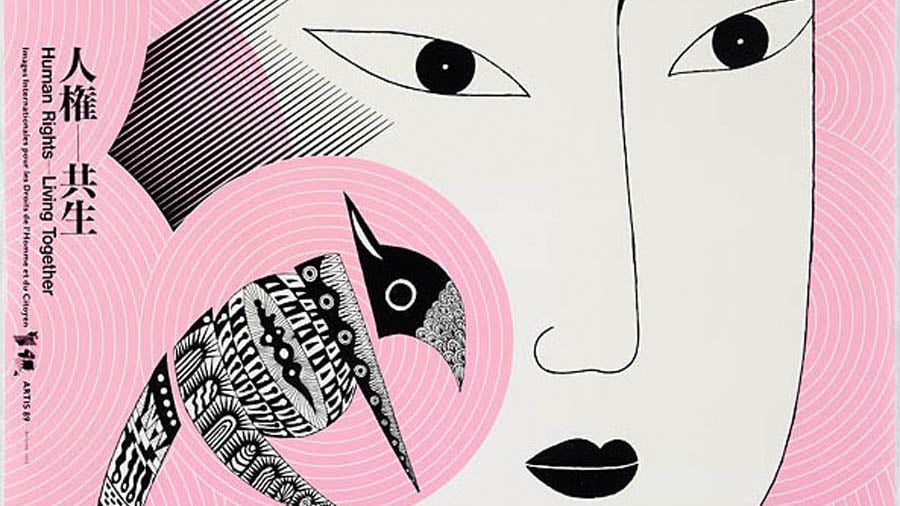 September 26, 2019
Colorful Japanese Posters Take Over Amsterdam's Stedelijk Museum
The exhibition, spanning over 80 years of Japanese graphic design, is a tribute to designer Shigeru Watano's long-standing relationship with the museum.
Amsterdam's Stedelijk Museum will be awash in color and form this fall when a display of 20th-century Japanese posters wraps its Gallery of Honor from floor to ceiling. The genre has long been the subject of exhibitions, but Colorful Japan strikes a more personal note. The show draws on the Stedelijk's extensive collection—at 800 posters, it's the largest in Europe—and its relationship with Shigeru Watano, the Netherlands-based designer who helped the museum gather dozens of works before his death in 2012. "I always felt guilty that I didn't show them," graphic design curator Carolien Glazenburg admits. "I wanted to memorialize all the work he has done for us."
Nearly uniform in size, the posters vary in practically every other respect, including color palette, printing technique, use (or avoidance) of traditional motifs and photography, and approach to their subjects. The oldest is from 1937 and the newest from 2018, though the posters are organized aesthetically, not chronologically, stresses Glazenburg: "There is a flow on the wall.
Colorful Japan: 200 Posters from the Collection will be on display at the Stedelijk Museum through February 2, 2020.
You may also enjoy "How Humanity Mapped the Moon over 300 Years."
Would you like to comment on this article? Send your thoughts to: [email protected]