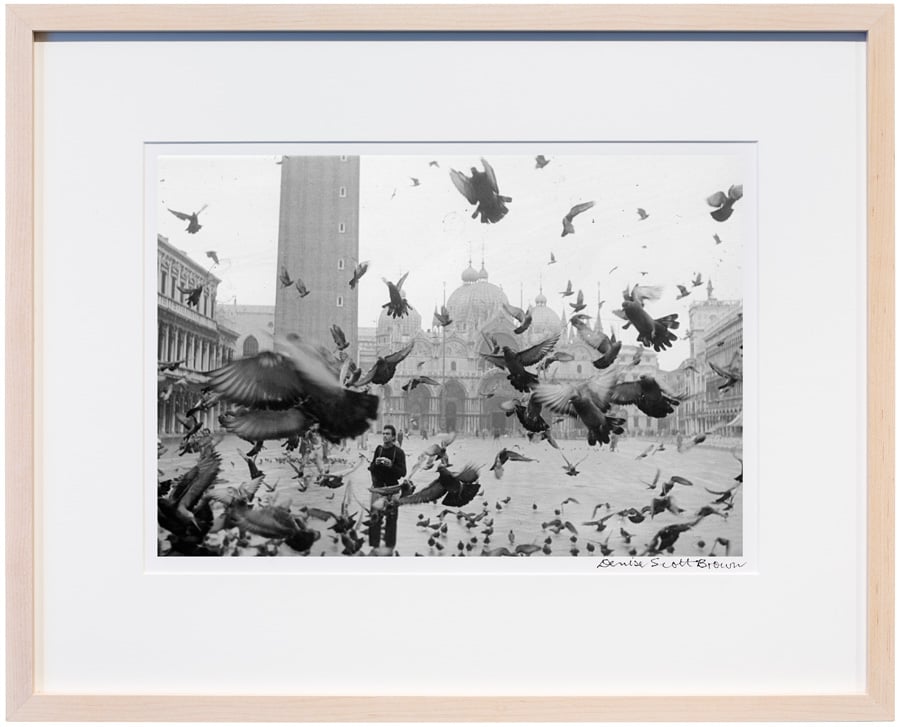 November 1, 2018
Learning From Denise Scott Brown, in an Instagramable Age
A small but poignant show on Denise Scott Brown's early photographs—before Learning From Las Vegas made it big— is now on view at New York's Carriage Trade gallery through December 22.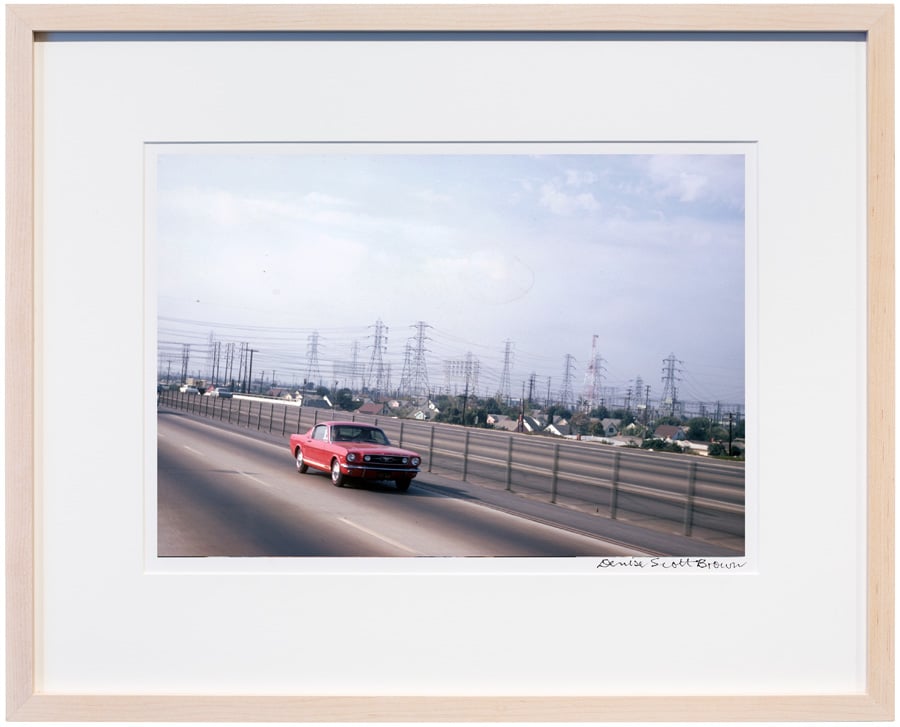 For an architect whose legacy is so tied to the American landscape, it is remarkable that Denise Scott Brown's early photographs are only just having their first U.S. solo exhibition.
By now her images of the Las Vegas strip, Venice Beach, and Venice, Italy, are familiar territory, the genesis of 1972's groundbreaking Learning From Las Vegas, which she wrote with her husband and firm partner, the late Robert Venturi, and Steven Izenour. In 2016, Scott Brown designed and curated an exhibition of her photographs for the Palazzo Mora at the Venice Biennale. Titled Wayward Eye, that show—a juxtapositional celebration of images displayed on billboard-like panels organized by city—has traveled in various pared-back forms ever since, most recently at Betts Project in London.
Though each of those shows were unaffiliated, this unofficial world tour underscores even further how overdue a U.S. show like Denise Scott Brown: Photographs, 1956-1966 is.On view at Carriage Trade in New York's Chinatown through December 22 and curated by the gallery's owner Peter Scott (no relation to Scott Brown) in collaboration with Andres Ramirez on behalf of PLANE—SITE, the small exhibition of 10 prints takes an entirely different visual approach than Scott Brown herself took in Venice, doing away with the exuberant graphic panels and fading back the canonical narrative of Learning From Las Vegas.
Entering, visitors first encounter what Scott calls "a segue piece": a sprawling photographic collage created by both Scott Brown and Venturi for Learning. The collage, "Ed Ruscha Elevation of the Strip," pieced together here in continuity for the first time, depicts the approximately 4-mile extent of the Las Vegas Strip in a series of photos arranged end-to-end à la photographer Edward Ruscha. From there, the show centers on nine of Scott Brown's own photographs, hung on two walls of its main space.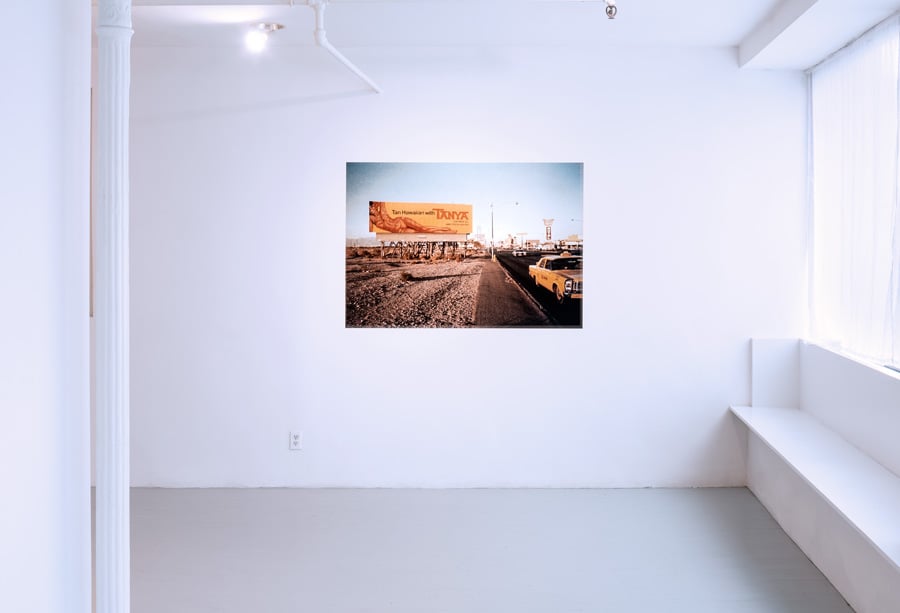 Students of architecture will find them familiar— "(No) Vacancy"; "La Concha Motel"; "Signs, Las Vegas"; "Architettura Minore on the Strip, Las Vegas"; "Pico Boulevard, Santa Monica"; "Totemic Surfboards"—and the kinetic "Pigeons of Piazza San Marco," the earliest shot in the show, taken with then-husband Robert Scott Brown in 1956. Through a black curtain, in a narrow room adjacent to this space, two screens run video from Scott Brown and Venturi's pivotal trip to Vegas. Some of the footage—short reels of marquees flashing overhead—was clearly shot on foot. But the majority is taken from inside their car, the dashboard providing a static frame, and has all of the wide-eyed, glittering mundanity that this suggests.
In this way, Photographs' relative modesty returns us, away from any notion of inevitability, to the uncertain heart of Scott Brown's process. Sitting with the videos, it is possible to feel like a passenger in that car, both overstimulated and bored. This is not a novel experience now and it wasn't then; the novelty was in thinking to point and shoot.
There is an obvious comparison to be made here with today's digital visual culture: many of us hold not just the impulse but the ability to record "evidence" at any given moment. But there is something anti-Instagram about Scott Brown's eye. It is less discerning than curious, less self-conscious than unfiltered. Viewers are left with the exhilarating impression, as she's written before, that she didn't premeditate outcome or implication: "Just shoot it."
Revolutions in architectural methodology and culture don't have to be entirely invented systems, a new Five Points for this digitized, Facebookian, Googleable age. They can come about through the fumbling, incremental act of seeing the city around you and going from there. Today's architects could just as easily learn from Chinatown.
You might also like, "Remembering Paul Rudolph, the Lonely Modernist, at 100."