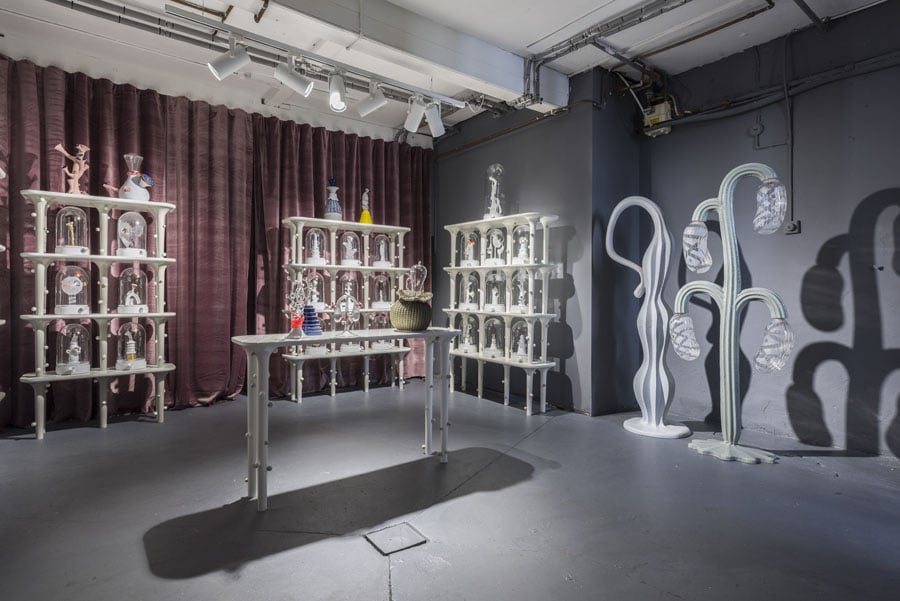 September 26, 2017
The Best of London Design Festival 2017
The annual event showcases the best of the city's design scene, from Instagram-worthy installations, to trend-setting furnishings.
Last week saw the 15th edition of London Design Festival, the citywide event anchored by tradeshows such as London Design Fair (f.k.a. Tent London), designjunction, 100% Design, and Decorex International, with satellite events in half a dozen design districts throughout the city. Boasting nearly as many visitors as Milan Design Week, the scale of LDF is mitigated by the fact that London is a major metropolis; as with NYCxDesign, it can feel like a trade-centric affair, lost among the other cultural offerings of a world-class city, even as the City of London supports a comprehensive free guidebook as well as "Landmark Projects" in public spaces.
Niche though it may be, rich be the rewards. Metropolis contributor Ray Hu highlights a few installations and trends that caught his eye.
LED There Be Light
Metropolis had our eye on British lighting brand Tala since it first spotted them at ICFF last year. They've returned to designjunction to launch their new Porcelain collection in their hometown, following its debut at Euroluce. Offering warm, diffuse light, the energy-efficient bulbs come in mostly oversized, modified teardrop shapes.
Over at the Victoria & Albert Museum (V&A), Flynn Talbot's photogenic Reflection Room was a prime contender for most-Instagrammed installation of the week. Striping the opposite ends of the darkened Prince Consort gallery with Tryka LEDs, the London-based Australian cleverly lined the 115-foot-long corridor with gloss-black Barrisol panels to create an ultracontemporary, eminently selfie-worthy hall of mirrors.
Out of the Woodwork 
A fixture of the London design scene for nearly two decades now, Martino Gamper unveiled his latest project at 4 Cromwell Place—coincidentally, next door to where he presented his breakthrough 100 Chairs in 100 Days project a decade ago. This time around, he launched the Round & Square collection: various articles of furniture characterized by a signature namesake joint.
While Gamper handcrafted a small production run of his new pieces in his Hackney studio, a new startup based in nearby Bethnal Green offers the opposite approach. Kobble Furniture is a made-to-measure furniture service, which made its debut at 100% Design and the makerspace Machine Room.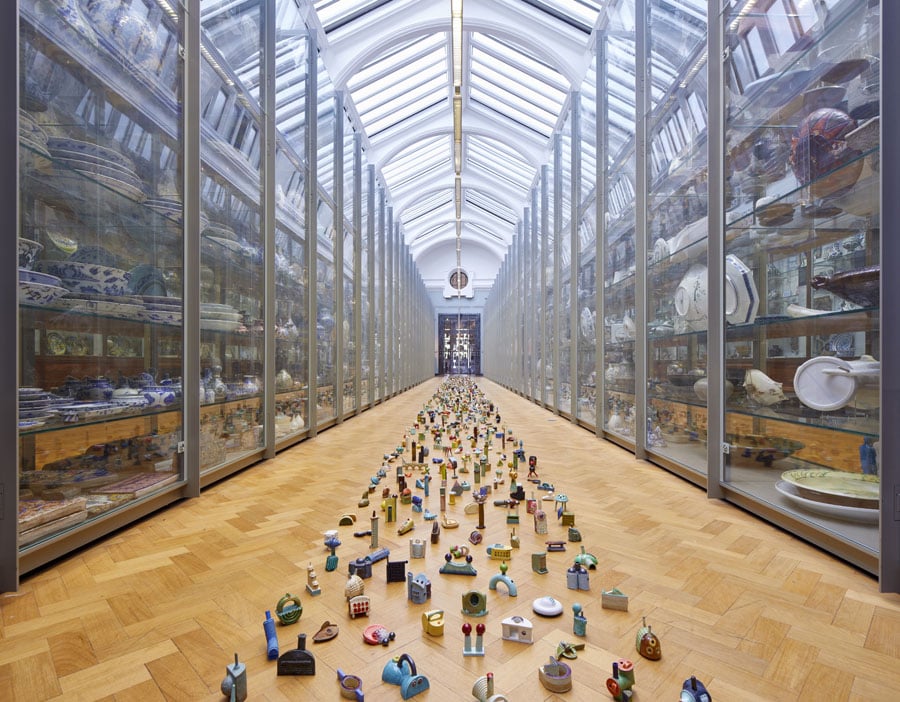 Serial Ceramics 
Any student of design history would do well to visit the sixth-floor ceramics galleries of the V&A, where wall-to-wall vitrines hold a countless array of historic objects. For LDF, design resident Lubna Chowdhary has arranged over a thousand tiny sculptures in a veritable carpet down the aisle down the length of a gallery. A work in progress since the late 90's, Metropolis is an ever-growing collection of everyday objects and futuristic ones alike, each piece roughly the size of an espresso mug.
Meanwhile, just down the street, London's SEEDS gallery staged a pop-up exhibition of work by Matteo Cibic. In Dermapolieses, the Italian designer materialized a speculative utopia, in which plants fulfill our every need and desire, in a series of creature-like ceramics.
Copenhagenize 
There have been high hopes for IKEA's SPACE10 "future-living lab," so naturally I was curious to see how they would translate the brick-and-mortar venture to LDF. Between the week-long lecture series "Exploring Spaces of Tomorrow" and the pop-up "farmstand" Lokal, the Copenhagen-based initiative certainly achieved its aim of bringing designers and thinkers together in a productive dialogue.
At the Somerset House, Kvadrat's My Canvas exhibit offered an ambitious international showcase of young and emerging designers, 19 of whom had been invited to explore the possibilities of the Danish brand's Canvas upholstery textile. Given a completely open brief, some designers may have benefited from some constraints but most gamely explored the material in keeping with their practice. Highlights included Judith Seng's "Skin & Bones" and BCXSY's "Catwalk Bench."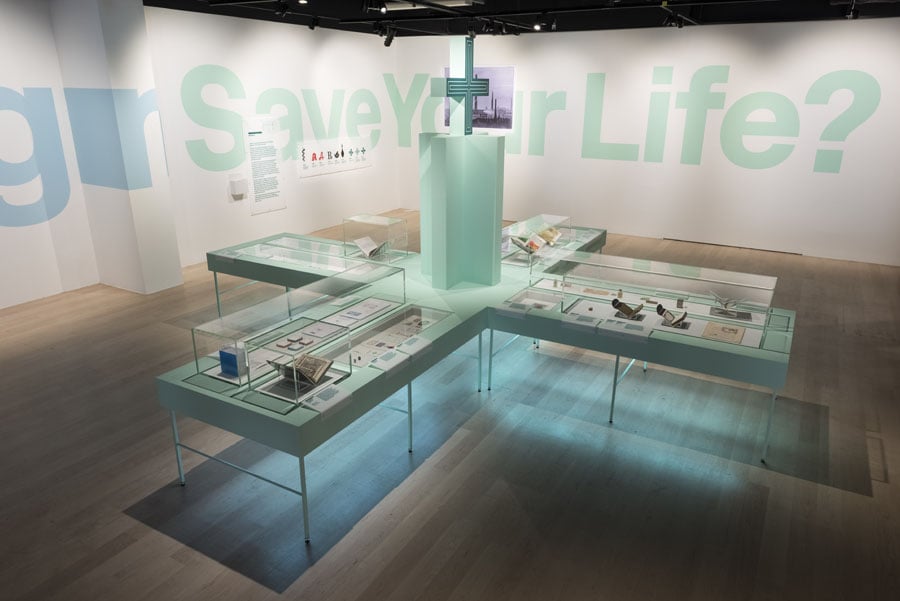 Beyond LDF 
Within the broad remit of a design week, it is only fitting for local museums, galleries, and institutions to duly tailor their programming to coincide with the festivities. While the V&A hosted a number of week-long installations peppered throughout its labyrinthine galleries, two institutions in the very heart of London are showing ongoing exhibitions, nominally on the occasion of LDF but also fro wider audiences.
Can Graphic Design Save Your Life?, on view at the Wellcome Collection until January 14, 2018, almost lives up to its provocative title. It offers a survey of healthcare-related communications and visuals, ranging from cigarette branding to hospital wayfinding systems to medication packaging. Insofar as it leaves the visitor wanting more, the exhibition is well worth checking out.
And last but certainly not least, there's the oldie-but-goodie Sir John Soane's Museum. An evergreen attraction for anyone remotely interested in design, art, or architecture, the sui generis "house museum" is currently exhibiting Adam Nathaniel Furman's 2015 The Roman Singularity project alongside a new work. Inspired by Soane, the young London-based designer has created the new piece, cheekily called Pasteeshio, that draws on the visual and technological language of his prior multimedia research project. Meanwhile, Furman also fashioned a multi-colored, tiled gateway at designjunction, which also proved to be irresistible Instagram fodder.