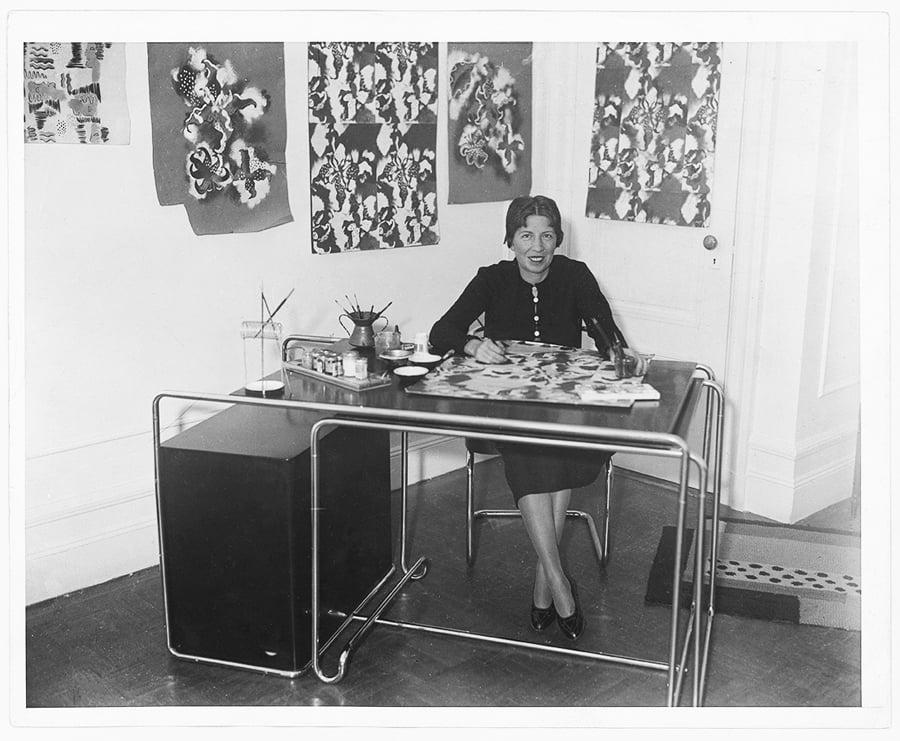 September 8, 2017
Marguerita Mergentime Reshaped the Sensibility of the American Home
A new book, "Marguerita Mergentime: American Textiles, Modern Ideas," explores this little-known designer's outsize influence.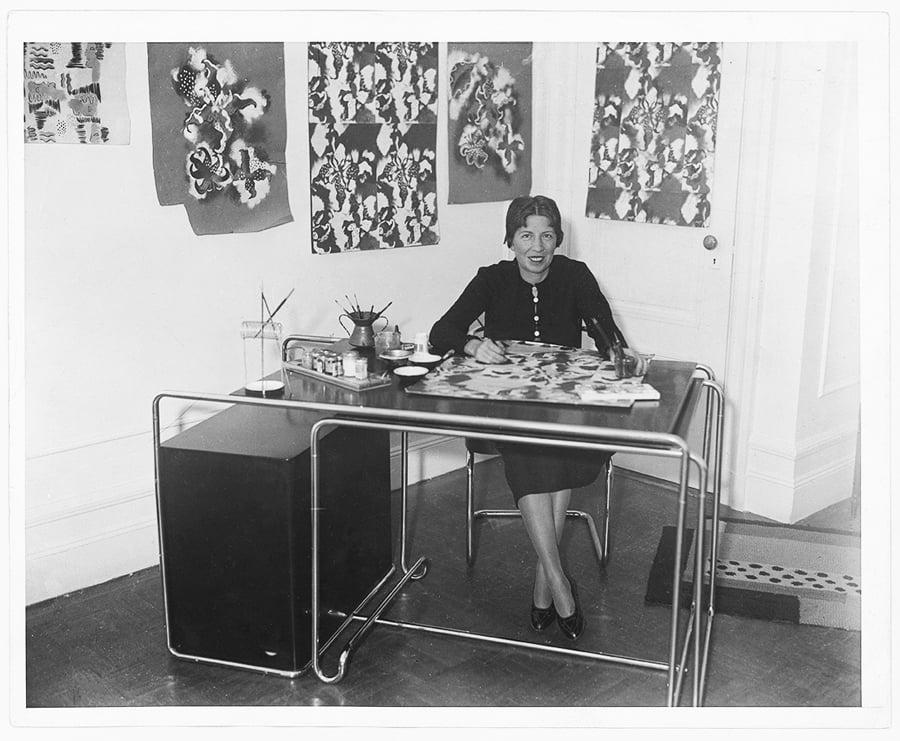 During the 1930s, the world of industrial design was dominated by superstars like Raymond Loewy, Donald Deskey, and Russel Wright. Alongside them, Marguerita Mergentime (1894–1941) stood out as a textile designer who reshaped the sensibility of the American home. A new book, Marguerita Mergentime: American Textiles, Modern Ideas (West Madison Press, $40), edited by Donna Ghelerter with Mergentime's granddaughter Virginia Bayer and Linda Florio, is the first to document her life, work, and contributions to the industry. It illustrates just how she made her mark on products ranging from table linens in bold colors and innovative patterns to sheets, towels, and tableware.
"She was a pioneering female entrepreneur who became a household name and led a major brand—designing everything from household linens to cookware to dress fabrics," says Caroline Baumann, director of the Cooper Hewitt, Smithsonian Design Museum. "Her textiles advanced America's interest in its own vernacular language of design and transformed the calligraphy, lace, folk art, and typography she discovered into brilliant Modernist motifs." Whether she was creating textiles for Radio City Music Hall in New York, or innovative table linens and kitchenware, Mergentime—whose early death cut short her career—embraced the challenge of bringing good design to the masses.