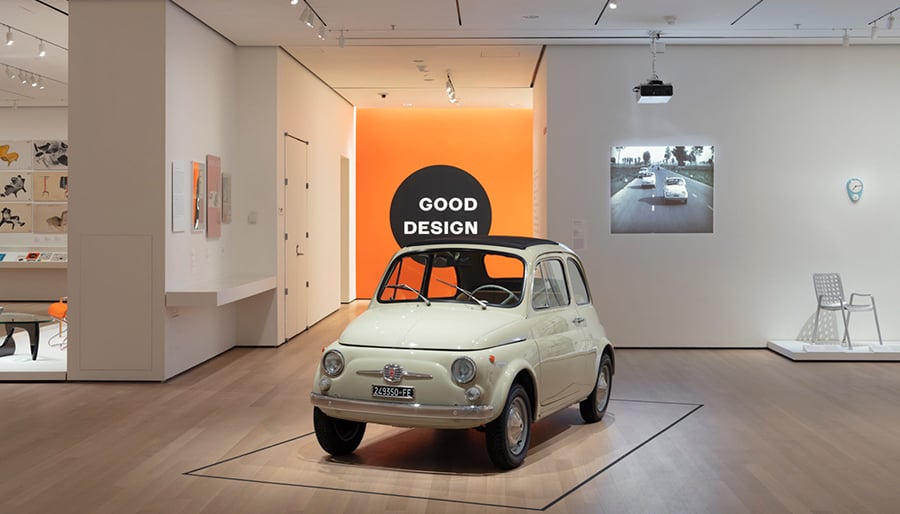 February 11, 2019
As MoMA Prepares For Its Makeover, an Exhibition Asks, "What Is Good Design?"
The Value of Good Design, on view until June 15, explores a MoMA-catalyzed movement that ran from the 1930s-50s.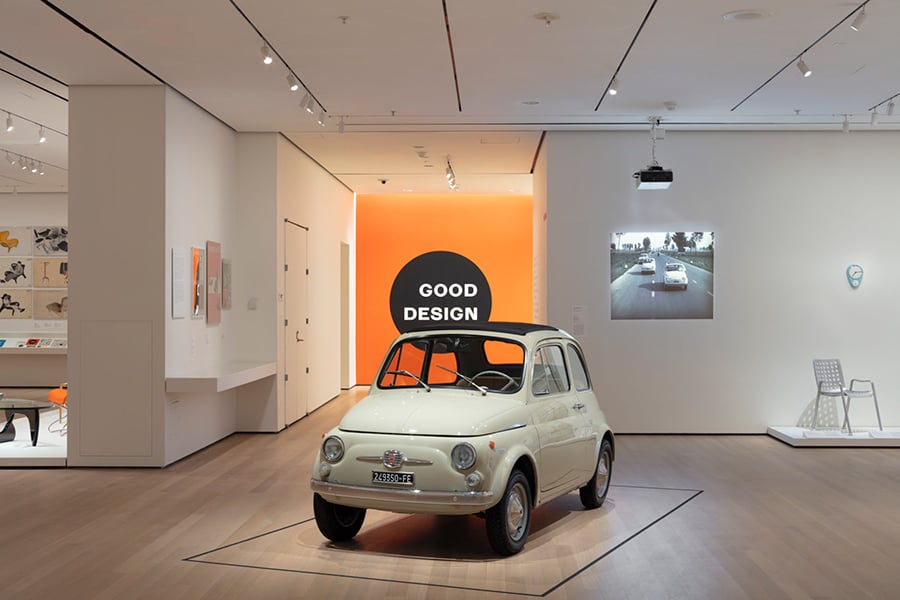 ---
Among the many recognizable and now-iconic designs on view at the Museum of Modern Art's (MoMA) new show, The Value of Good Design, is something less known: a linen textile, screen printed with black ovals in ascending and then descending scale, like the beads of a necklace. The graphic work is by Joel Robinson and was unearthed in the museum's archives during research conducted for The Value of Good Design. Robinson went on to work in advertising, but not before he designed six textiles for the museum's similarly-titled 1951 exhibition, Good Design. He is the first black designer whose work was acquired for MoMA's permanent collection.
MoMA was a central player in the Good Design movement, which ran from the 1930s to the 1950s. During that time, the museum commissioned a series of competitions and shows that called for affordable, quality designs for everyday life. (It is one of the campaign's ironies that many of its products have gone on to command a rarefied price tag.) This new exhibition, which opened to the public on Sunday and will run until MoMA's temporary closing on June 15, occupies a strange niche—somewhere between self-criticism (the curators encourage visitors to question whether the objects on view represent 'good design' at all) and self-promotion (in the interactive "Good Design Lab" portion of the show, the visitor will encounter several objects available for purchase at the MoMA Design Store).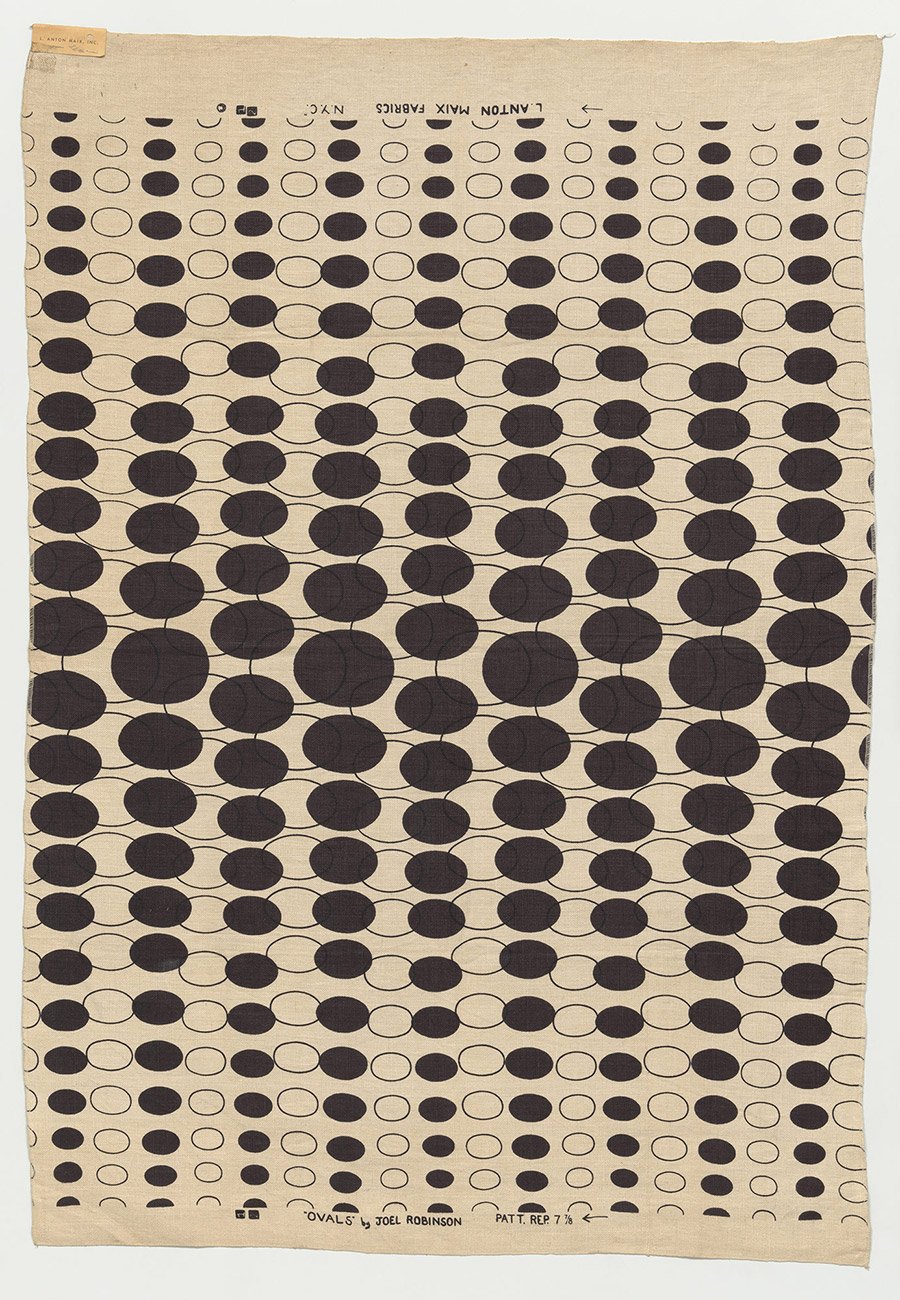 ---
The mixture of commerce and culture is, the curators argue, the point: The Good Design initiatives were explicitly commercial affairs, sponsored by retailers like Bloomingdale's as well as by manufacturers. In some cases, the breakthrough designs were commissioned for production, like Charles and Ray Eames' and Eero Saarinen's shell chairs for Herman Miller and Knoll, respectively, to say nothing of the ubiquitous Tupperware.
"What strikes me is that it was both brave and really frank of these early curators to be very upfront about the commercial aspect to design," says Juliet Kinchin, curator in the Department of Architecture and Design. "That's really one of the things that distinguishes it, that it functions in the real world and costs real prices."
Design does not occur in a vacuum, and some of the show's most fascinating sections are those that reveal the creative response to political contexts, like the Second World War and the GI Bill. Throughout, the exhibition asserts Good Design's international influence, with the gallery divided between pieces commissioned by MoMA on one side and pieces affiliated with Good Design, but produced abroad, on the other. (The exception: a fascinating stand on the MoMA side devoted to Charlotte Perriand's work in Japan in the early 1940s, in collaboration with Sori Yanagi.)
---
A timeline, tucked behind a gallery wall, offers a useful chronology for those interested, but many visitors will miss it entirely. Partly because of this, the exhibition narrative suffers from its space, which lacks a clear path. But what is lost in curatorial guidance is gained in a sense of self-directed discovery that seems in line with the show's "what do you think?" spirit. That spirit is meant to come to a climax at the Good Design Lab, also easily missed, which occupies the slip of gallery space abutting the garden-facing facade. Here, visitors can get a literal feel for some of the pieces in the show that have remained in continuous production, juxtaposed with a newer generation, like Timo Sarpaneva's Casserole (1959) alongside COMBEKK's Railway Dutch Oven (2017).
Many objects on view will be familiar, especially to those who attended MoMA's last Good Design retrospective ten years ago (What Was Good Design? ran from 2009 to 2011). But at a time when 'design' has become as cliched in our lexicon as 'curation,' this spring's exhibition may still rustle up fresh insights, in the same way that paying a visit to Starry Night for the umpteenth time can. This, in fact, has been the principle assertion of MoMA's Good Design programming since it first began: that an object, even something as quotidian as a shrimp cleaner, can say as much about our cultural values as so-called 'fine art.' Our lives are as influenced by designers now as they were in the 1940s and 50s, if not more so—our very access to information has been shaped and skewed, now in the realm of the digital, to an alarming degree—and a visit to MoMA, besides offering Modernist eye candy and opening new lines of research into the likes of Joel Robinson, can stimulate critical thinking about design, its agenda, and its impact.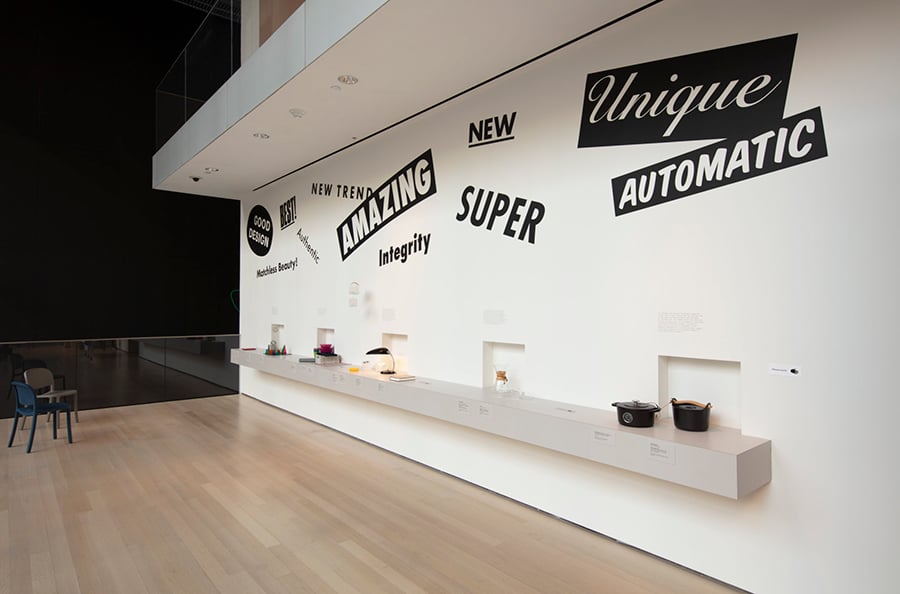 ---
"There is this idea of taking a hard look at things with which we surround ourselves, things which we use and interact with on a daily basis," says Kinchin. "As consumers, we could do with being responsible and thoughtful about the choices we make."
Beyond this evergreen notion, The Value of Good Design comes at a pivotal point for the museum as it prepares to shift the narratives and figures it forefronts in its collection. "It was really instructive for me to think about this moment in 1940, when MoMA had just moved into its first custom-built building," Kinchin reflects. "There was a symmetry … between the identity of the building and its equipment, and the kind of messages coming through the [Good Design] competition." When MoMA reopens in October, design-focused visitors will be primed to look critically at just what—and who—the museum means by "modern art."
You may also enjoy "The Lesser-Known Bauhaus: Craft and Expressionism in Weimar."
Would you like to comment on this article? Send your thoughts to: [email protected]