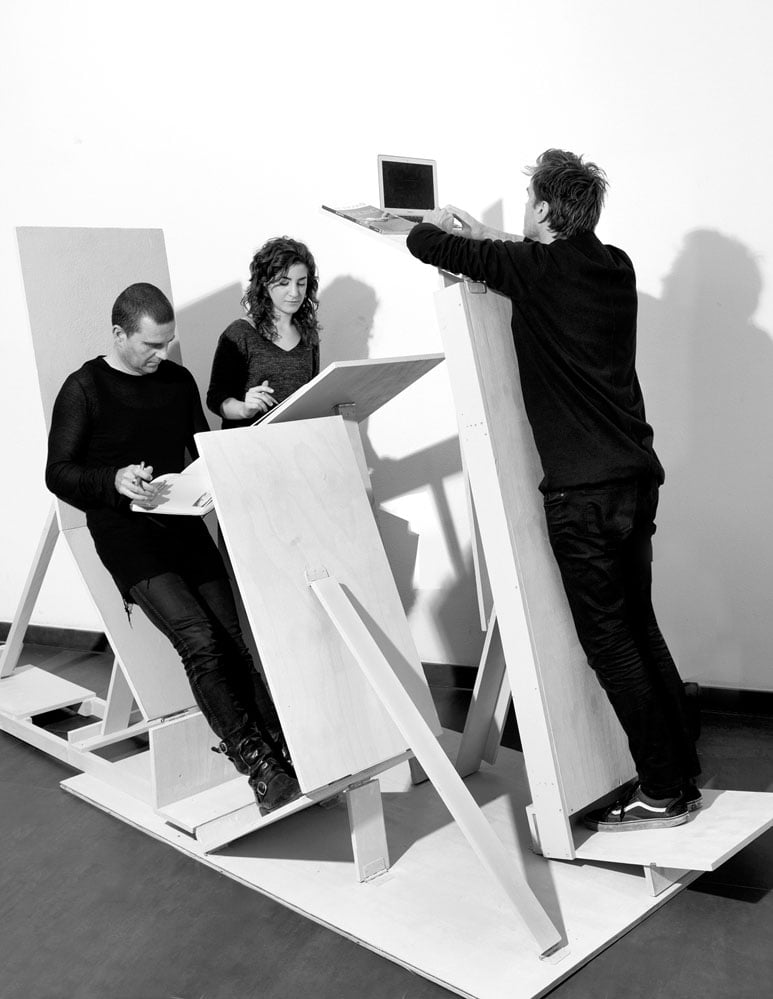 October 27, 2015
New Talent 2015: Seven Design Minds Pick Seven Innovators to Watch
Seven design minds pick seven innovators to watch.
Amsterdam–based RAAAF studio with a prototype of its project The End of Sitting. 
Courtesy Maarten Kools
An architectural collective, a designer-mystic, a design strategist working for the federal government, and a pair of believers in the power of bottom-up development—all are among this year's emerging talents. Curators, critics, mentors, and other industry leaders here select seven innovative architects and designers who are developing key strategies for the future. ​
Brynjar Sigurðarson
Nominated by Lidewij Edelkoort
​
RAAAF
Nominated by Aaron Betsky
​
Sylvain Willenz
​Nominated by Ben Watson
LAB.PRO.FAB
Nominated by Martino Stierli
​
Margrethe Odgaard
Nominated by Peter Bonnén
​
Sean Baker
Nominated by Fred Dust
Assemble Studio
Nominated by Justin McGuirk
​