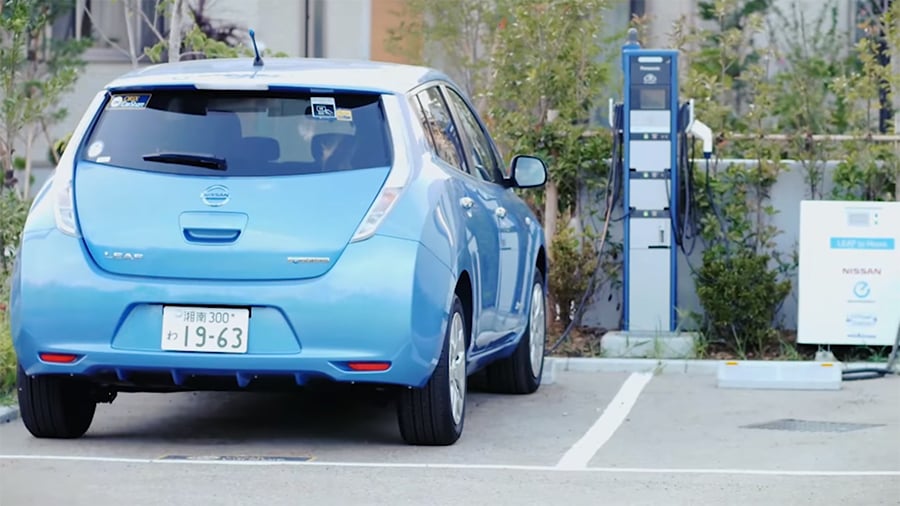 January 8, 2018
CES 2018: Why Global Tech Giants Bosch and Panasonic Want to Build Tomorrow's Cities
On the first day CES, two tech giants showcased their visions for smarter cities.
Metropolis is reporting from the Consumer Electronics Show (CES) in Las Vegas from January 8 to 10. Catch our latest coverage of smart cities, 3D printing, VR, and more, here.

---
Today at CES, a board member of Bosch, a company you probably know for its laundry machines, laid out an urban manifesto: "I imagine, in a smart city, we as citizens are more engaged and empowered thanks to technologies that take care of things for us, save us time, allow us to move freely, and actually live better," said Stefan Hartung at a media-only presentation. "Cities that utilize connectivity to help optimize traffic…cities in which we can minimize out ecological footprints because energy needs are met primarily through renewable resources. Cities that are full of smart homes that we can operate from anywhere, and buildings that [require] low maintenance and repair before we need to care."
While techno-utopian visions are nothing new, and autonomous cars may most fundamentally reshape cities (stay tuned for our Wednesday 5:15 pm EST Facebook Live interview with Honda), companies like Bosch and Panasonic, which both presented at CES this morning, are now in the smart cities game.
So why these companies? And why now? The reasons are twofold. Firstly, the problems they're seeking to tackle—pollution, congestion, energy usage—are shared by a growing cadre of sprawling megalopolises. "By 2050, at least two-thirds of the world population will be living in megacities, putting a tremendous amount of pressure on local infrastructure, the environment, and ultimately, our quality of life," said Hartung. That means there's a business opportunity: Bosch estimates the global smart cities market will be worth almost $1 billion by 2025.
Moreover, the high-tech sensors and big data computing power needed to analyze a city's-worth of data have only recently become available. Companies have been quick to capitalize: some smart city test neighborhoods, such as Panasonic's Fujisawa Sustainable Smart Town and Samsung's Songdo, are already up and running. Others are in the works: Bosch will be developing a "smart community app" for San Francisco's FivePoint that aims to be a digital hub for residents by aggregating the latest updates on local businesses, transit, and security. (The app is still in the works, so details are hazy, but Bosch is "providing residents a state-of-the-art surveillance system," according to Mike Mansuetti, president of Bosch in North America.)
If Bosch and Panasonic's goals are the generally the same (safety, efficiency, quality-of-life), so are the basic products they plan to offer: smart LED street lights that cut back on light pollution and energy use, neighborhood-scaled electric microgrids which enable more solar panels, and sensors that track air quality, who enters the neighborhood, or even noise levels. The idea is to simply collect more and more data, then ensure urban infrastructure is optimized to meet its functions. "Our sensors are the eyes are ears of the connected city…the brains are the software," says Mansuetti.
These technologies do have the potential to make a big difference in cities across the world. But questions linger: Who own the data? Will efficiency mean marginalizing some residents? What happens when these technologies venture outside small bubbles like Fujisawa Sustainable Smart Town? We'll be speaking with the leader of Panasonic's smart city initiatives this Wednesday on Facebook Live at 2:45 pm. Stay tuned for that and further updates from CES!
You can find our latest coverage of CES 2018 here.
You may also enjoy "Sidewalk Labs Announces New Smart City District For Toronto."