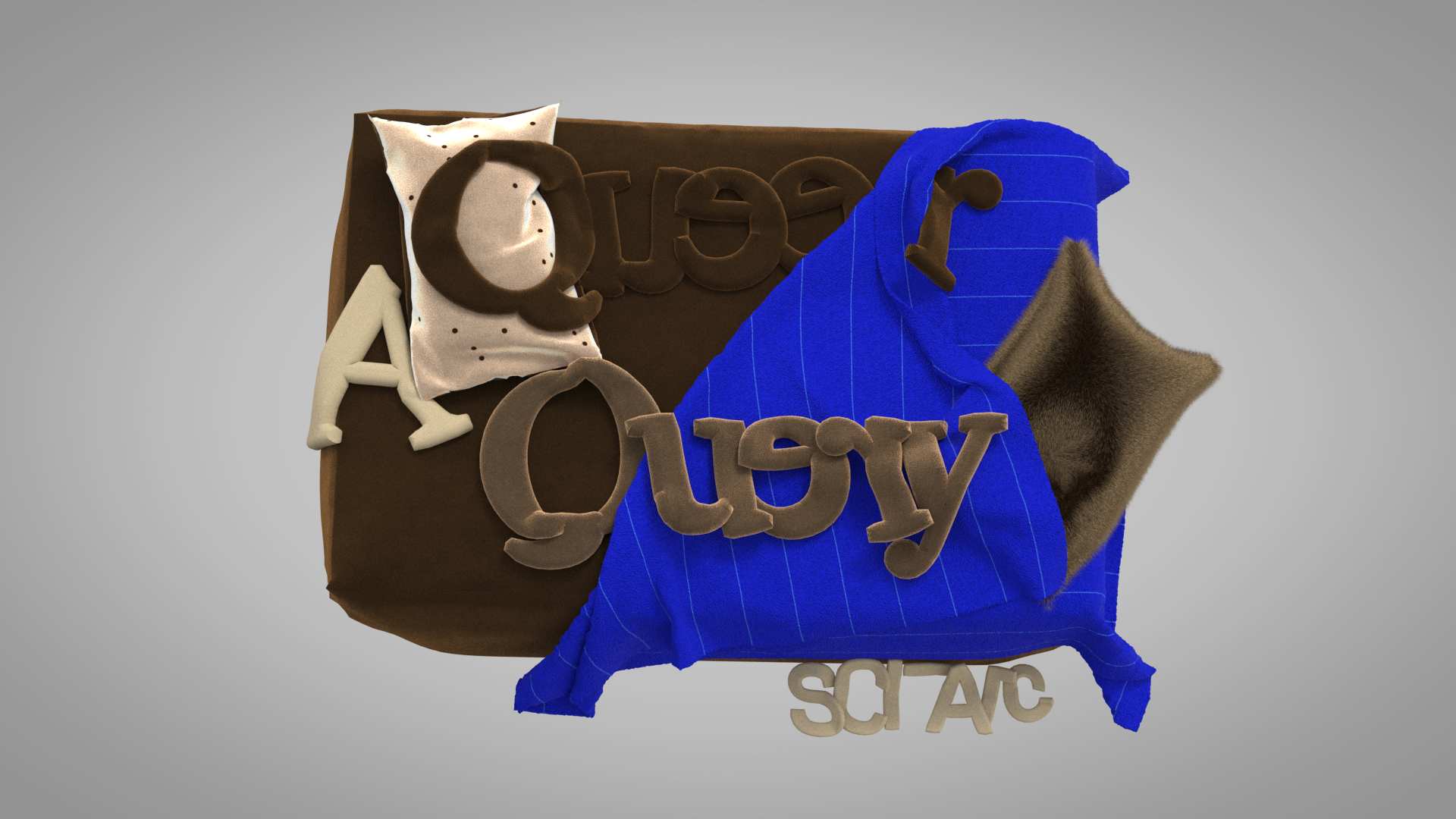 December 10, 2020
A Symposium on Queerness and Architecture Today Poses More Questions Than Answers
Last Saturday, SCI-Arc hosted A Queer Query, a day-long live performance, presentation, and discussion among queer architects, artists, and theorists.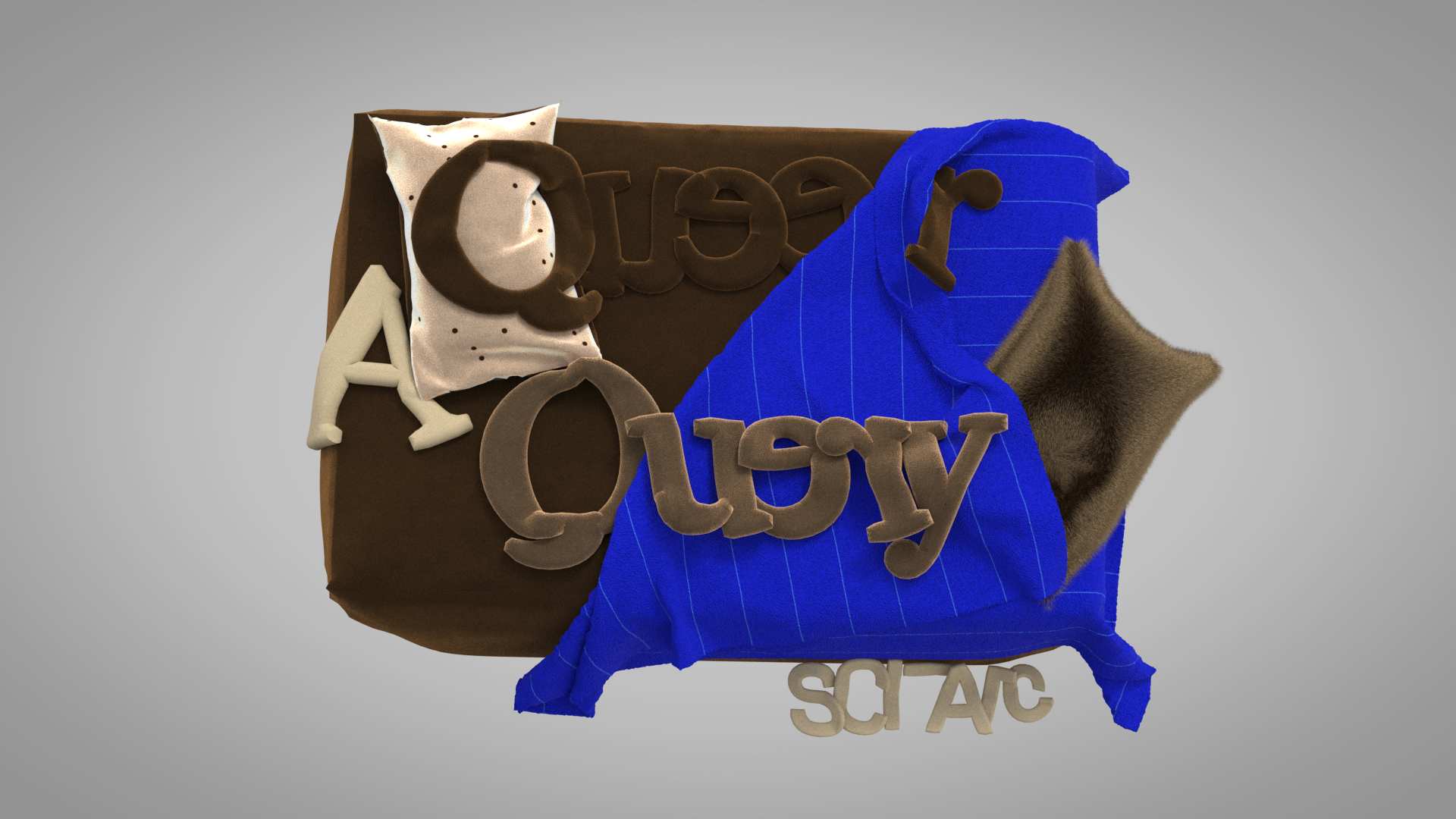 A lot has changed since Aaron Betsky released his seminal book Queer Space: Architecture of Same Sex Desire in 1997. The term queer has since shifted from a slur to a "badge of honor," as has what it means to "be" queer or "to queer." Queerness's inherent entanglement of identities—gender, sexuality, race, class, ability—contribute to the difficulties in defining the term, particularly in the commerce-bound field of architecture.
On December 5, A Queer Query, an online symposium hosted by SCI-Arc, explored some of these complexities through a daylong series of performances, presentations, and discussions which are available to view on Vimeo Livestream and will soon be archived individually in the school's Media Archive.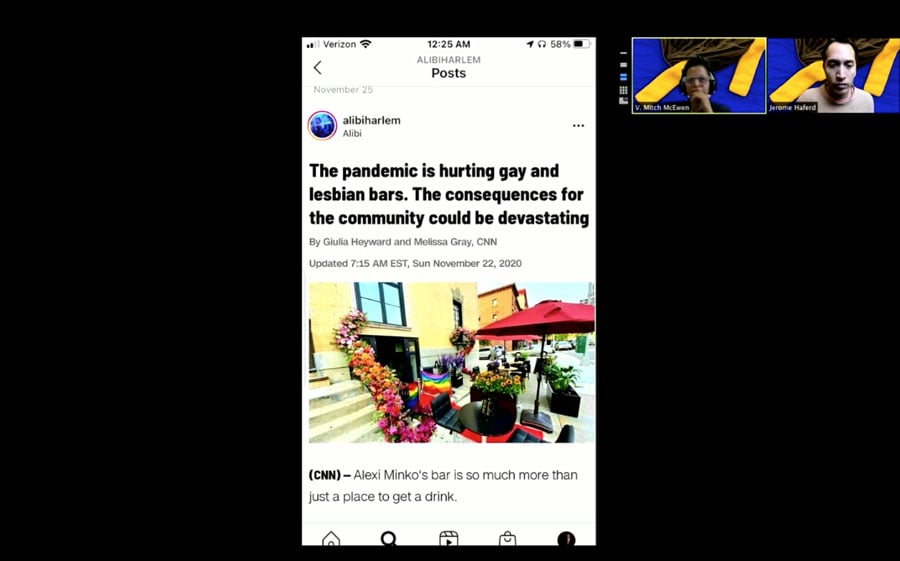 "It seems yucky to me to describe architecture as queer, given that we have clients with their own identities and that buildings require so much money and real estate and construction workers," said David Eskenazi of d.esk, the event's organizer, as well as design faculty at SCI-Arc. He planned the event around questions over answers, "I want to know: How can I participate in queer culture as an architect?"
Starting off the conversation, Harlem-based architect Jerome Haferd and V. Mitch McEwen, director of Princeton's Black Box Research Group, presented Junky Systems, a slideshow showcasing BRANDT : HAFERD's work on a parklet pavilion for Alibi Lounge, one of the last black-owned gay bars in New York City that has been heavily affected by the pandemic. The legacy and loss of such spaces was echoed in filmmaker Nancy Nguyen's FRAT HOUSE, a documentary that explores the last remaining gay bar in her hometown in Orange County.
Nguyen also produced a short film titled On Hollywoods, which documents critic and educator Mimi Zeiger and writer Victor Jones as they walk through West Hollywood and discuss the possibilities of a queer urbanism. Analyzing projects such as the recent Los Angeles LGBT Center, they raise issues such as who gets to have the opportunity to produce queer space and whose story gets told. "Queer space is the space that you left me when you didn't allow me to participate in your project," Jones passionately states in the film, "It's the shit you left me after you took everything else! And we did a fucking amazing job with almost nothing."
In the discussion that followed, Jaffer Kolb, cofounder of New Affiliates, agreed: "The second a space is sanctioned, designated, or purpose-built for queerness, it seems to lose all of its power immediately…the second it is purpose-built it becomes normalized, sterilized, and neutered to a certain degree." This echoes one of Betsky's defining characteristics of queer space as "a misuse or deformation of a place, an appropriation of buildings and codes of the city for perverse purposes."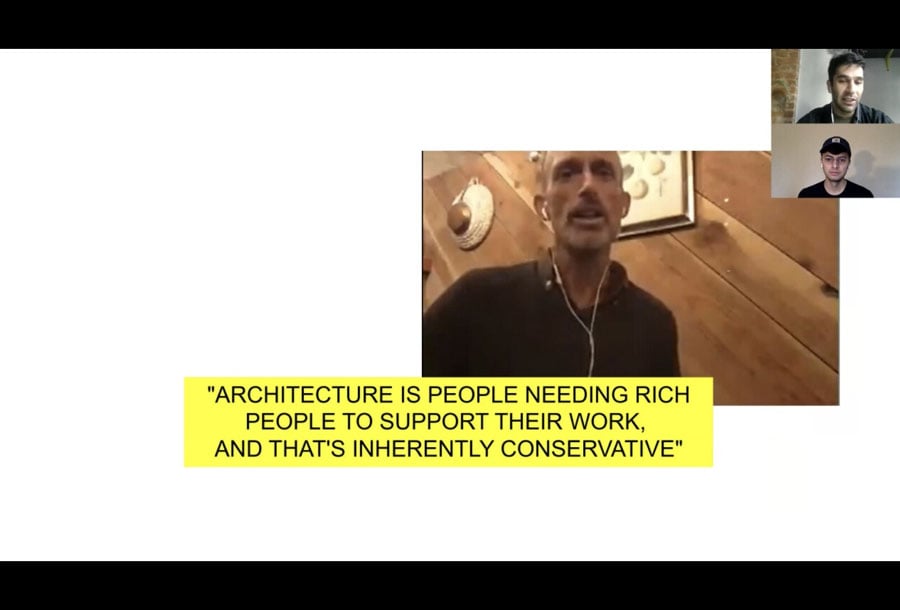 In X-Ing the Rural, a collaboration between Kolb and Adrian Silva, an M.Arch student at Princeton, the pair explore the idea of queer aesthetics through the lens of gay farming game Morningdew Farms. Juxtaposed with stills from country-themed porn, conversations with artist Fritz Haeg, and construction guides from vintage homesteading zines, the presentation searches for alternatives to metronormativity—the normative environment of the city—within the "leisure and labor" of the rural.
In his talk, Andrew Holder, coprincipal of The LADG, asks, "Is queer architecture for queer people?" and "Is a gay identity a sufficient passport to design queer architecture?" For him, conventional architecture is everything queerness is not: dominant, stable, categorical, cisgender, heteronormative, and largely white.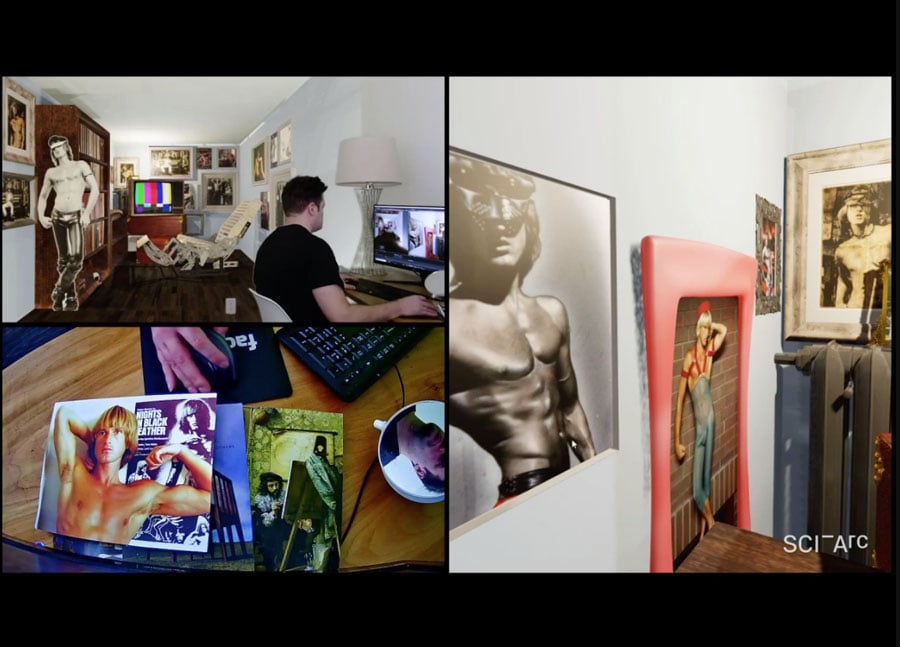 During the symposium's introduction, we are reminded that at least 40 black trans women have been killed this year, far surpassing years prior. Eskenazi points out, "The COVID pandemic bears the same inequalities of our society—the rush to selfish behavior and the ease for those in power to ignore the marginalized." As the pandemic recalls the terrible ignorance surrounding the AIDS epidemic, it's impossible to ignore that the violence experienced this year, in terms of racial inequality and access to health care, inordinately affects QTBIPOC (Queer, Trans, Black, Indigenous, People of Color).
While on the original roster of participants, Betsky could not make the event. But it became clear that his original notion of queer space is ever-evolving. Indeed, one sentiment that recurred throughout the day's discussions was the work of the late queer scholar José Esteban Muñoz. He wrote in his 2009 book Cruising Utopia: The Then and There of Queer Futurity: "Queerness is that thing that lets us feel that this world is not enough, that indeed, something is missing. Queerness is performative because it is not simply a being but a doing for and toward the future."