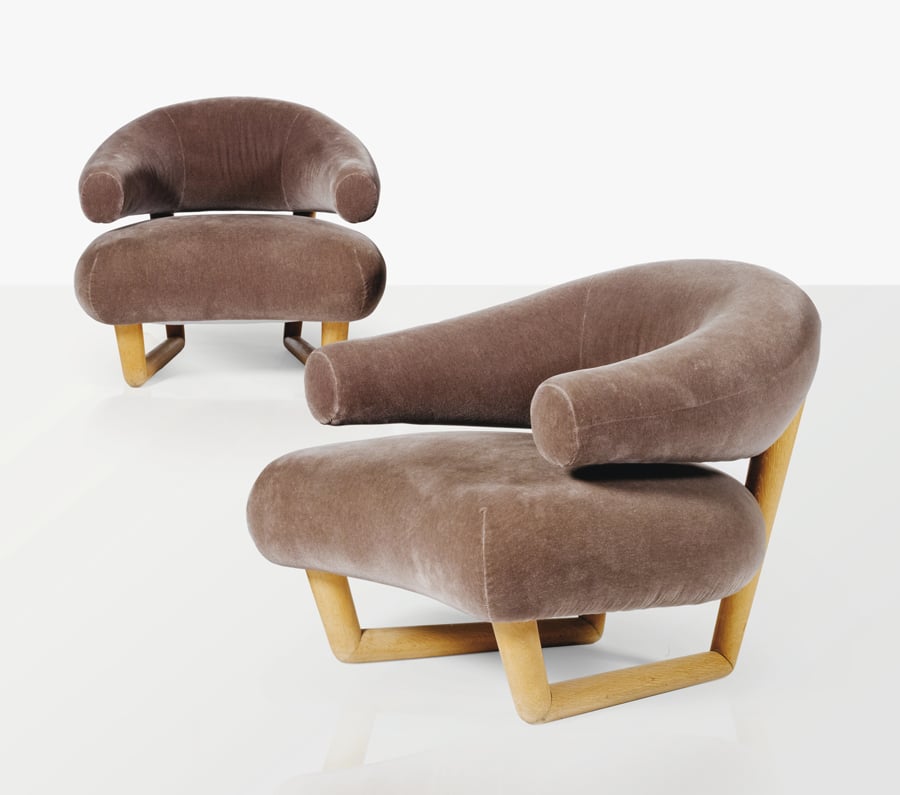 August 29, 2017
Raf Simons on Design "Icon" Jean Royère
The fashion designer delights in Royère's ability to be feminine and playful.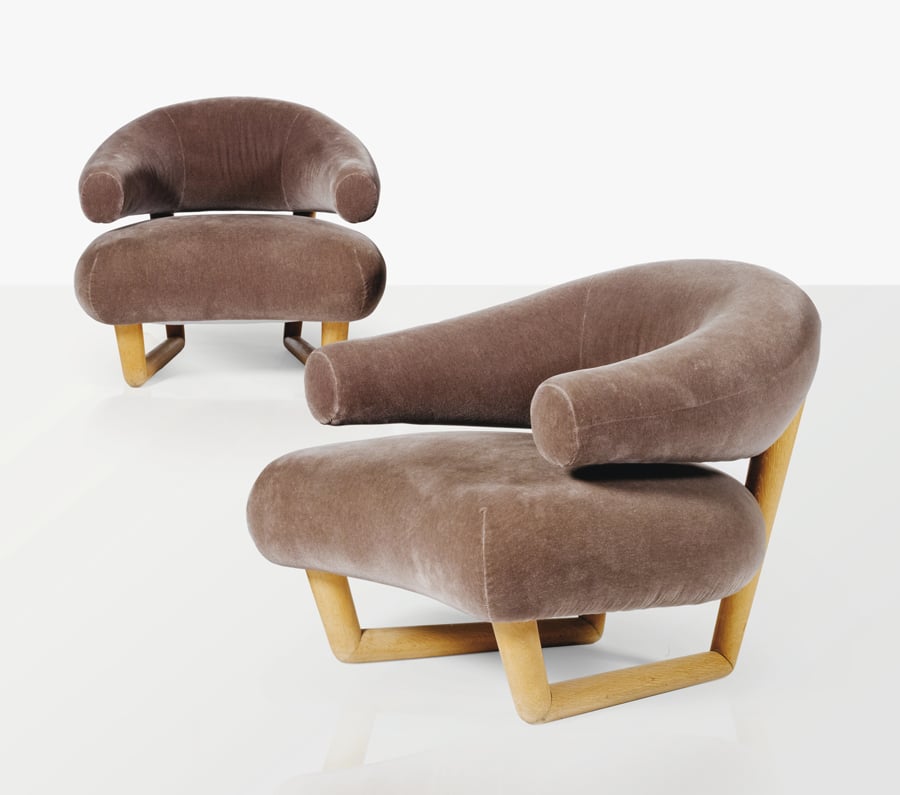 I'm very inspired by Jean Royère—I'm obsessed almost. For me, he is an icon and an example, because the design world is a male-dominated environment but he dared to be very feminine. I really dug deep into the history of Jean Royère. He was incredible: unique in his form language, in his materialization, in his coloration, in his proposal of total living.
Besides making furniture (Sculpture armchairs shown above, ca. 1960), he had incredible ideas for curtains and room dividers and lighting. I think he was very daring to be so feminine and playful, but completely unique and innovative in form language in the midst of a very male-dominated, industrialized design environment. You had Prouvé, Le Corbusier, Perriand, and all those people—they were very industrial—and then there was Royère sitting in the middle of it with something completely different.
About Raf Simons
Raf Simons, who moved to New York City in 2016 to assume the role of chief creative officer at Calvin Klein, recently completed his fourth collection with Danish textile company Kvadrat. The designs were inspired by pointillist painting techniques.
If you liked this, you may also enjoy "Jasper Morrison on the Genius of the "Chopping Bowl"