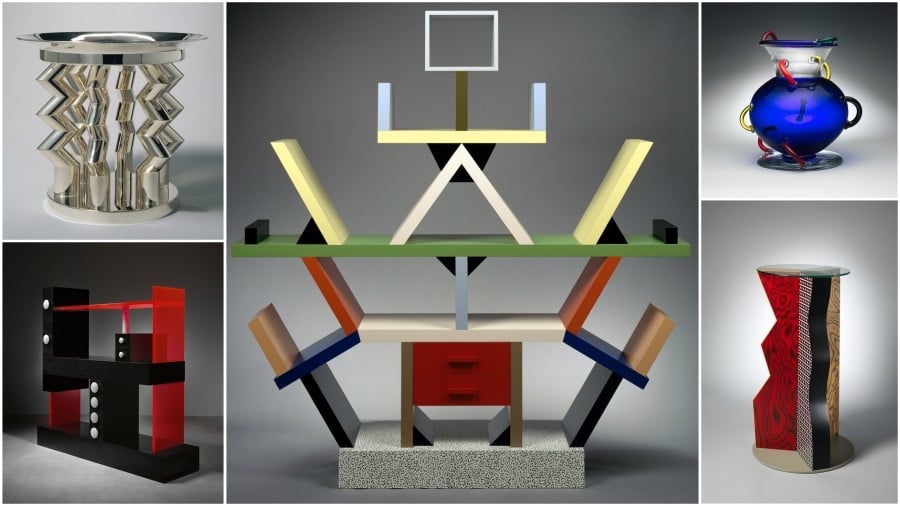 June 29, 2017
Rediscovering Sottsass: A Q&A With Met Curator Christian Larsen
Associate curator of Modern Design and Decorative Arts, Christian Larsen, explains why the Metropolitan Museum of Art decided to revisit and exhibit the "happy" works of Italian designer Ettore Sottsass.
In line with the Metropolitan Museum of Art's commitment to an increased presence of modern and contemporary art and design in its collection and programming, a new exhibit, "Ettore Sottsass: Design Radical,"  investigates both the antecedents and influences of iconic Italian designer Ettore Sottsass. Through the so called "Memphis" style, Sottsass' name became known worldwide, but his work was much deeper and more layered than the quirky, strong visuals associated with that style. And associate curator of Modern Design and Decorative Arts, Christian Larsen, was intent on showing just that. As Larsen prepares for the opening of the exhibit on July 17th, we had a chance to talk to him and learn more about the designer's creativity and philosophy as well as the exhibit's curatorial approach.
Paul Clemence: Why a Sottsass exhibit now?
Christian Larsen: A floor at the new Met-Breuer became unexpectedly available for the summer, and the Museum thought it would be a good opportunity to do a design exhibit [given that design is now] an active part of the institution's agenda. There wasn't much of a budget for loans, so it needed to be collection-focused. And given that it was at the Breuer, with its mission to present modern and contemporary art and design within a global and historical context,  I thought to use objects from the past that could explain modern and contemporary issues. I knew that the strengths of the design collection include both Art Deco and Postmodern. Within the Postmodern collection I noticed there was a very good representation of Sottsass. Being that Art Deco has been explored well and often, I thought Sottsass would be a surprise—I don't think people would have expected that at the Met. And since this year is his centenary and there was also a broader Memphis revival/Sottsass moment happening , I thought it would be interesting to add to that, to do the Met's version of Sottsass. I also felt this was a good time to revise his reputation in the United States.
PC: Could you elaborate on that, please?
CL: He was lumped in together with all of postmodernism and dismissed. In part also because of Memphis, which was in some ways a bittersweet thing in his career. It launched him, gave him an international reputation, and got him many commissions towards the latter part of his career, but it was also the thing that stereotyped him and made many people question his seriousness. But given that he was active for over 60 years as a designer,  he deserves a closer look. And I noticed some young designers recently latching on to Memphis, in a sort of Memphis revival, exploring its language in a more contemporary aesthetic, so I thought this was a good time for this examination of his work.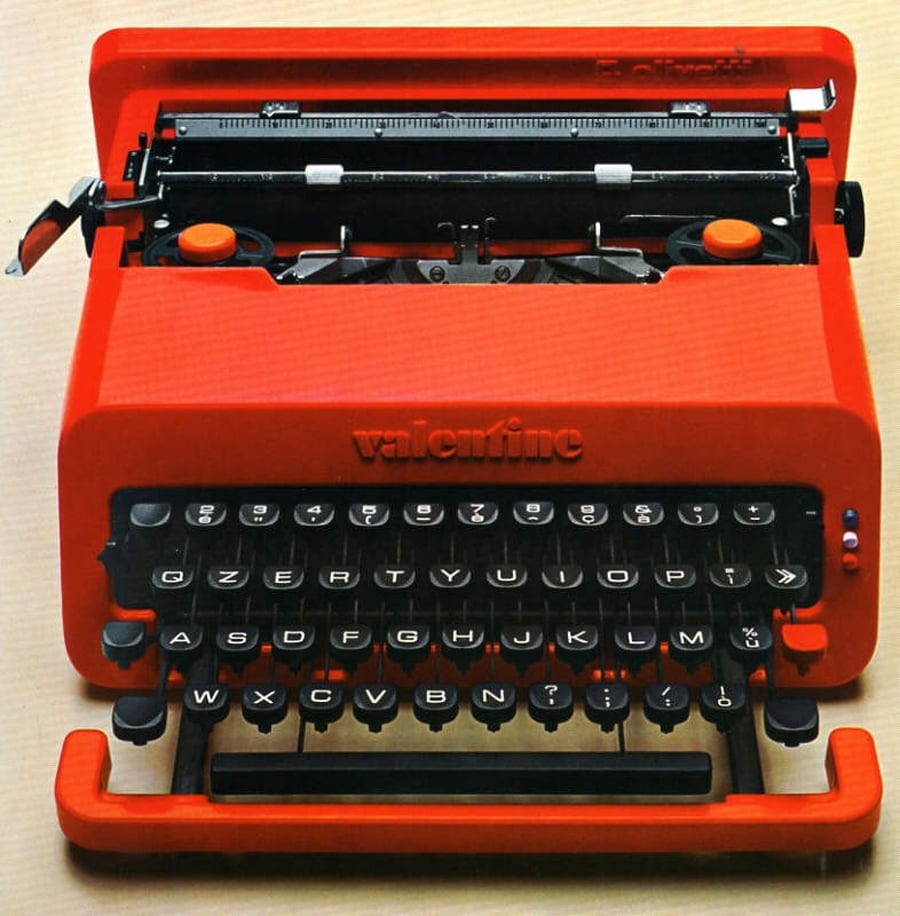 PC: When did you discover Sottsass' work?
CL: I discovered him when I was working at MoMa and I was digitizing the collection. He was one of the first figures that jumped out at me. As I was going through the shelves, getting them ready for photography, I saw this bright red typewriter (referring to the Valentine Typewriter for Olivetti, from 1969), the Enorme telephone. They were objects that had an integrity about how they were designed, a language all their own, and they were happy, they made you smile. These objects distinguished themselves from everything else in the shelves. Elegant as everything else in MoMA's collection is, they didn't have that soul, they didn't have that personality, like characters. I thought that it was so interesting, and as I continued to dig he became even more interesting to me. He has always been in the back of my mind.  
PC: Can you talk about your approach to how you curated the exhibit?
CL: Sottsass is an endless well of creativity. The more you scratch and dig into it the more you realize you will never see all he ever made. So I know I couldn't be comprehensive, this is not an in-depth career retrospective. This is a selection of his work as a designer, not as an architect or a photographer or a painter—all things that he did with some very good work in these mediums. But our focus is on him as a designer, that's where I feel he was innovative, where his contribution was. And I approached that by exploring the antecedents to the design. Pulling from various departments in the Met's collection, I selected items that had a resonance to the past, that I could trace as sources for his inspirations. We are showing them paired together, showcasing both his design and its root. In some cases I also selected from some contemporary designers that have some sort of formal relationship to either a specific Sottsass piece or the ancient piece. So you start to see these small groupings of design history, lineages over time.
PC: Can you give an example of one of these pairings?
CL: We have a collection of Indian stupas, which are finial ornaments that were put in tombs of people that were enlightened by Buddhism. They look like  spires, totems, and Sottsass's trips to India were a great source of inspiration to him. He was fascinated by objects that had no apparent use value other than being spiritual or ritualistic, a sacred function. He then transfers that concept to his own age by making these beautiful ceramic totems. Industrially scaled ceramics, big cylinder drums, painted with bright colors glazes that I then placed next to these stupas in the exhibit.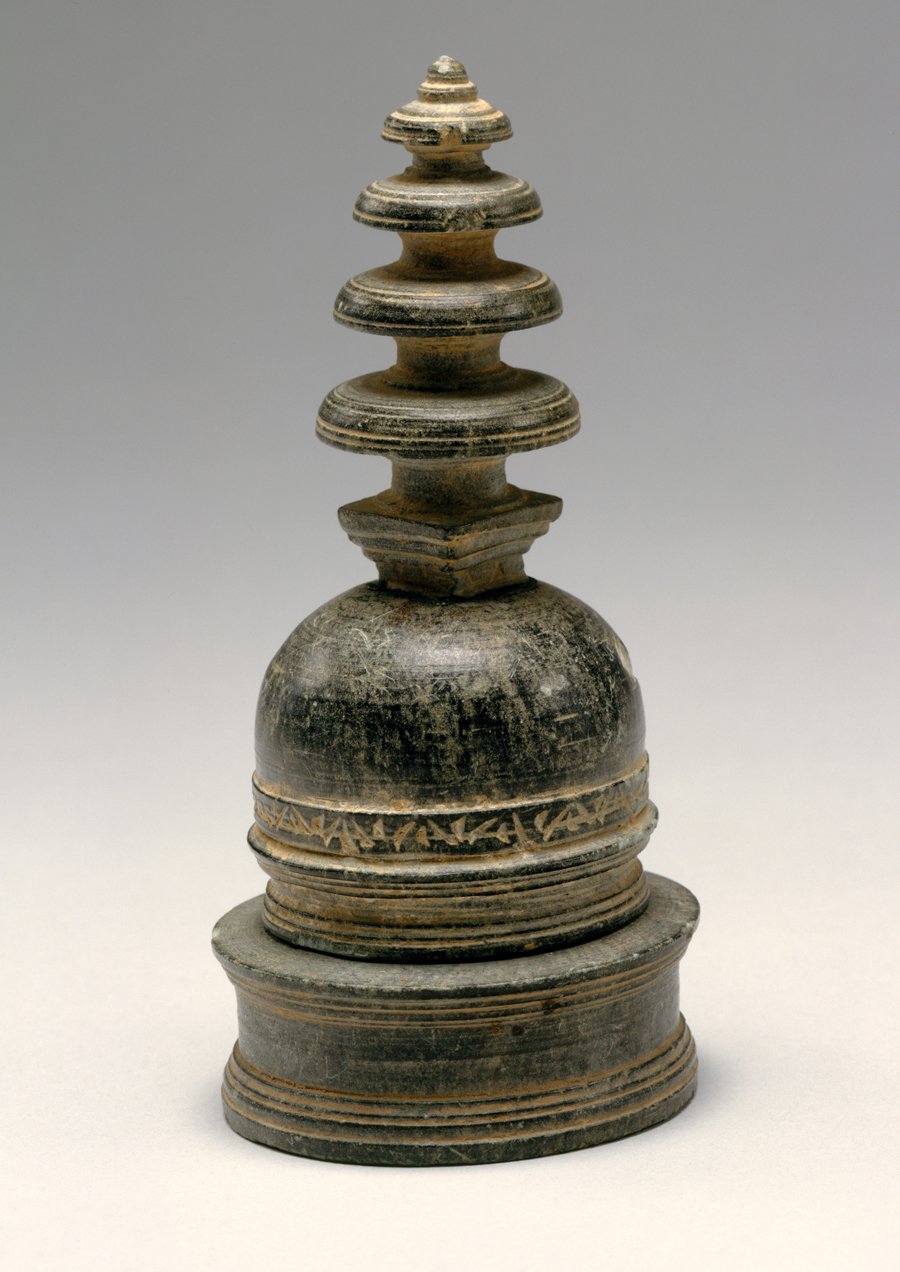 PC: And what was the higher purpose of these totems?
CL: They were dedicated to social political concepts. So there is one totem dedicated to life, to the nomadic hippies, irreverent and without a plan. There is one for contraceptive pills, another for aphorodisiacs, another is a big "fuck you" to authority, much like Maurizio Cattalan's sculpture in Milan, among many others.
PC: Can you talk about his emphasis on the skin of objects?
CL: He believed the skin was the site of  sensual activation. You would see this object with all these contrasting colors and patterns and it should excite you and make you feel something for it, rather than just look at it and say 'that's a chair, I am going to sit on it' or 'that's a bookcase I am going to put books on it'. His work is about making the object inspire you in a profoundly human, emotional way. That was his goal.
PC: What do you think was his legacy?
CL: He brought forth the poetry of objects. I think many designers today, whether they realize it or not, are indebted to him. And he was one of the pioneers of this very hybrid art/design market that has developed. He was very early in creating collections for galleries that were then sold as art objects. Many designers today want to create designs for elite galleries, but have lost sight of the challenge and value of making things in mass. Sottsass found a way to balance both sides: he would be immersed in a mass production project with Olivetti while also designing for  Poltronova, this radical furniture company making design as political statements—two very different charges.
PC: What do you want people to take away from this show?
CL: Mostly I hope they enjoy the objects. At a Charlie Rose interview, when asked a similar question, Sottsass answered,  'I hope I made people smile'. And that's what his objects do.
"Ettore Sottsass: Design Radical"
Exhibition Dates: July 21–October 8, 2017
Exhibition Location: The Met Breuer, Floor 3
If you liked this article, you may also enjoy "Whatever You Do, Don't Call Daniel Buren's Artworks 'Installations.'"