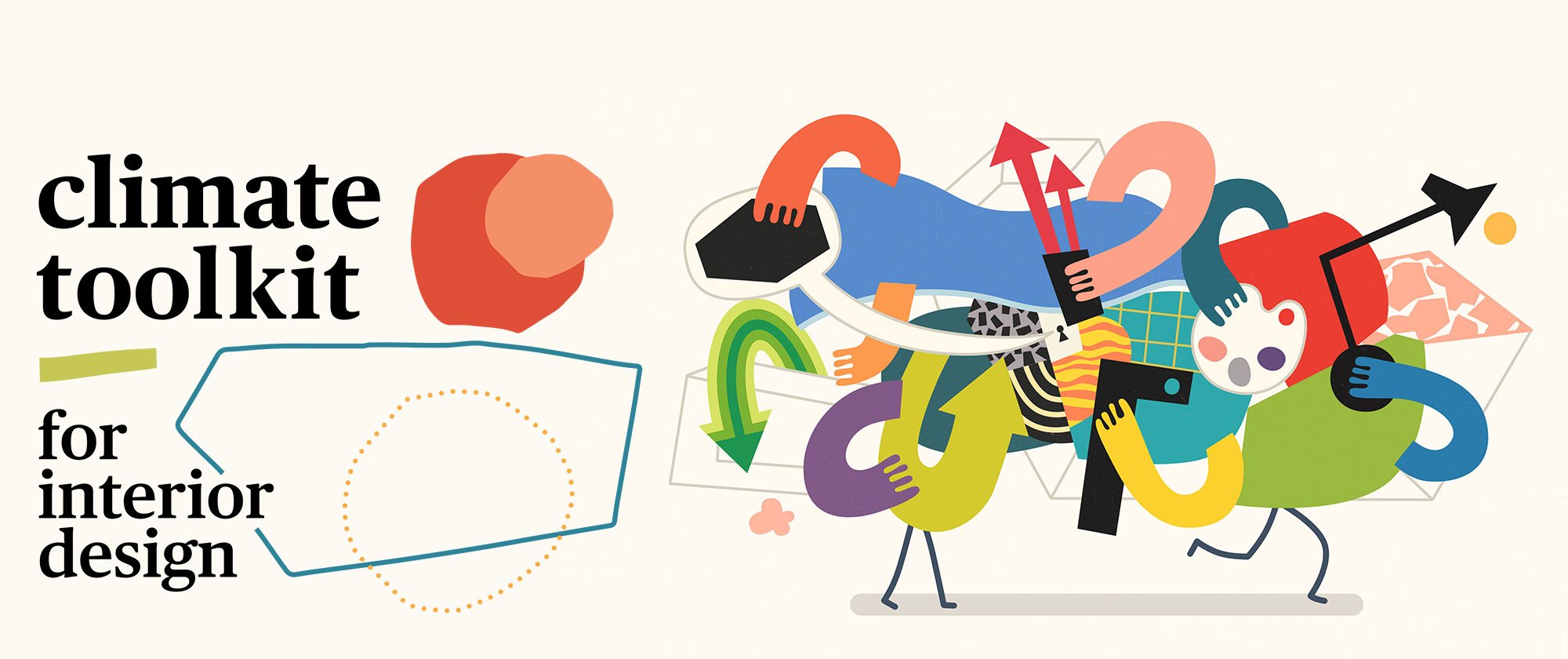 March 6, 2023
Reintroducing the Climate Toolkit for Interior Design
The Metropolis Climate Toolkit for Interior Design, a first-of-its-kind resource for designing low-carbon spaces, has been updated with new tools, resources, and insights for 2023. The refreshed toolkit's 20-plus strategies come courtesy of interior design and climate experts from across the United States who joined Metropolis for three in-depth workshops in Washington, D.C., San Francisco, and Austin.
Updating the Climate Toolkit for Interior Design
We first launched the toolkit in 2021 to help interior designers navigate their role in the climate fight. Interiors are a major source of embodied carbon in the building industry, much bigger than many previously assumed. In fact, it's estimated that by 2050 the interior design industry will have influence over almost a tenth of global carbon emissions.
Now, on the heels of one of the warmest winters on record and with COVID-19 still swirling about, there's more urgency than ever to designing greener. That's why we updated the toolkit with findings and feedback gathered from workshops held across the country. Each workshop was composed of 20 to 30 design and sustainability leaders and tackled a specific part of the toolkit in detail. Participants shared information, strategies, and resources, while also offering insights from their own on-the-ground experiences.
New Guidance on Carbon Hotspots and Circular Design
Based on input from industry leaders, the toolkit now offers extended advice on how interior designers can focus on the product categories with the greatest potential impact on carbon emissions, or "hot spots." Since Environmental Product Declarations and emissions data may not be available for certain products, the toolkit also provides guidance on how to build expertise in those categories. (See: "Find The Hotspots")
When it comes to designing for circularity, the toolkit now provides clear guidance in four sections: Embed Reuse in Your Practice, Prioritize Reuse and Recycling, Design for the Next Life, and Close Out Responsibly. New information includes suggestions on types of documentation that can prepare interior designers, clients, and facility managers for a circular future.
The Climate Toolkit Is a Living Document
Because the world of low-carbon interiors is constantly evolving, the Climate Toolkit for Interior Design is a living document. The process of keeping it up to date continues this year with workshops planned for New York City, Chicago, and Seattle. As you explore the toolkit and implement its suggestions in your work, we welcome your comments and input to keep it as relevant as possible for the industry. Send your feedback to [email protected].
Together, we can make a global impact and contribute to the safety and well-being of generations to come!
---
The Climate Toolkit for Interior Design was updated through workshops held in Washington D.C., San Francisco, and Austin. Participating firms included:
Corgan, Cushing Terrell, DLR Group, EHDD, Gensler, HDR, Huntsman Architectural Group, EYP, Hickock Cole, HOK, IA Interior Architects, Lake Flato, LPA, Page, Perkins&Will, Perkins Eastman, Revel Architecture & Design, RMW Architecture & Interiors, Stantec, STG Design, Studio 8, Studio Blitz, Studio O+A, STUDIOS Architecture, WRNS Studio, ZGF
The 2022 Climate Toolkit Workshops were supported by:
Interface, Material Bank, Cosentino, Lutron, Mecho, Momentum, OneWorkplace, Steelcase, Teknion
Would you like to comment on this article? Send your thoughts to: [email protected]