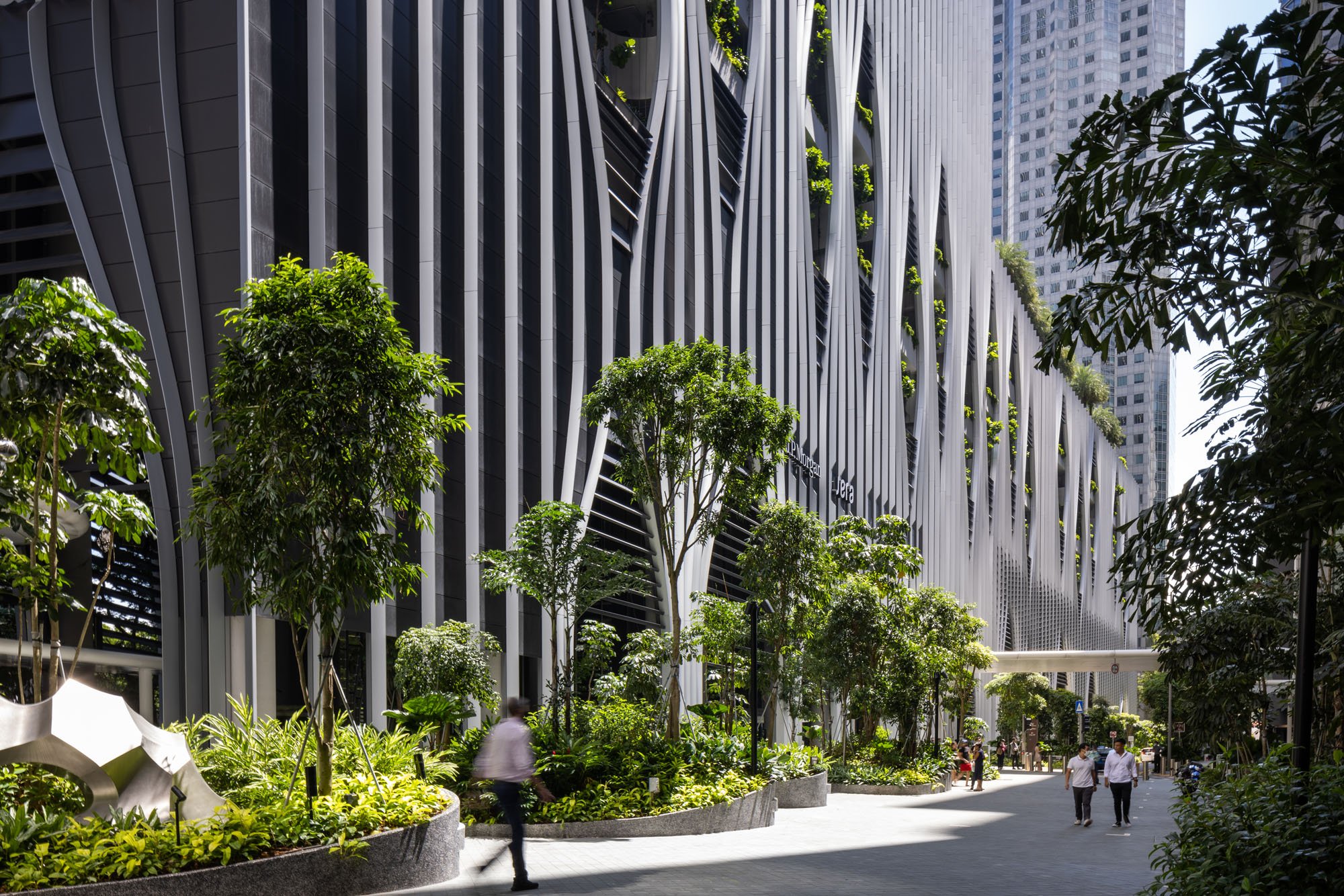 June 2, 2023
How Singapore's Design Freedom Grew from Strict Regulation
Singapore's skyline may not spring to mind when designers ponder the legacy of the world's built environments, but maybe it should. Like all of Asia, the island city-state off the southern tip of the Malay Peninsula is experiencing a jet-propelled period of intense change. Yet unlike almost anywhere else in that part of the world, urban innovation there appears to stem directly from stringent urban planning laws—even to thrive because of such rules. "Asia's regions are historically plagued by corruption and a lack of planning, and that's something [Singapore] is fortunate enough to avoid," says Mark Wee, festival director of Singapore's nine-year-old Design Week.
Since 1974, these laws have been implemented by one primary agency, the Urban Redevelopment Authority (URA), which evaluates and grants planning approvals for development under a long-term approach. "This ability the government has to work together with the private sector—that is our strength," says Wee.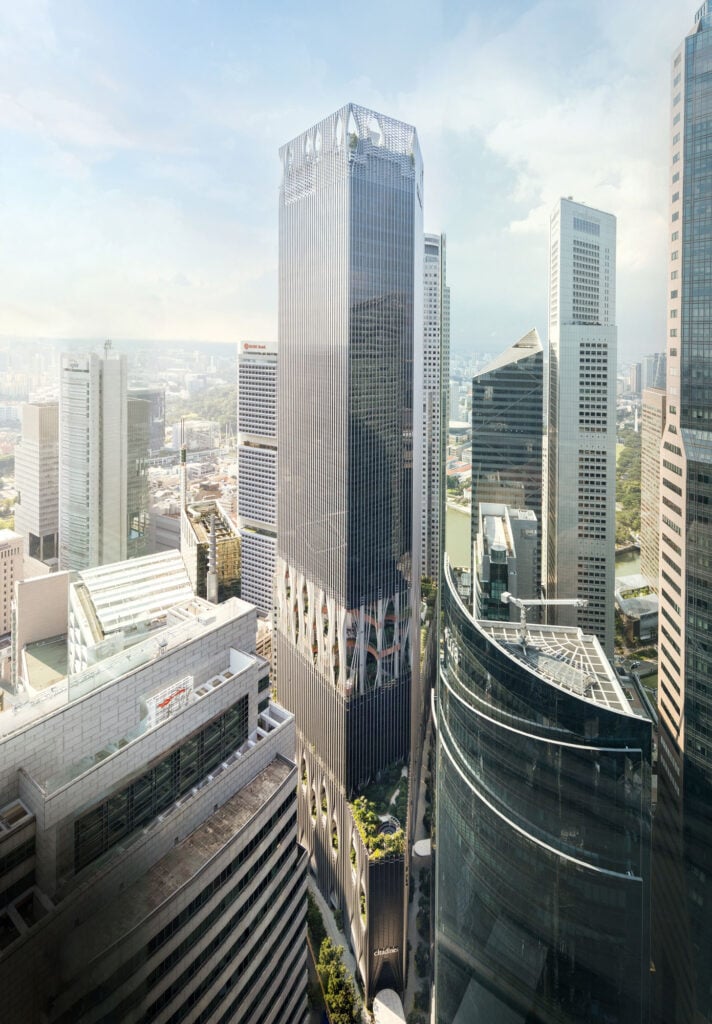 Singapore's five million inhabitants, representing four major communities—Chinese (majority), Malay, Indian, and Eurasian—benefit from public housing programs that are a source of national pride. More than 80 percent of private residences are part of the public housing system. Exceeding one million, these no-frills apartments regulated by the country's Housing and Development Board, are spread across 24 towns and three estates. And nine out of ten residents own their homes through a 99-year purchasing contract with the government.
"Singapore's social housing provision is quite unique. Perhaps only New Zealand has a similar construct," notes Wee.
More public housing developments are underway in the towns of Woodlands, Jurong East, and Choa Chu Kang. Space for building nearly 150,000 additional public and privately owned homes is expected to become available in 2030, after the relocation of the Paya Lebar Air Base.
'Garden City' to 'City in Nature'
The concept of Singapore as a 'Garden City' dates back to clean-up, preservation, and greening efforts started in the 1960s. Today, this campaign has been rebranded as "City In Nature," which focuses on creating a highly livable city that can also mitigate the impacts of urbanization and climate change, according to press material released by the National Parks Board of Singapore.
Fueled by incentive programs such as Landscaping for Urban Spaces and High-Rises (LUSH) by the URA, the country's sky-rise greening movement has yielded some of the world's largest and most innovative urban gardens. All of these greening projects help preserve the diversity of local tropical flora and fauna and prevent Singapore from becoming an island oven in a part of the globe where average temperatures have hovered between 79 and 81 degrees Fahrenheit.
Architectural Jewels
It's also notable that the strictness of Singapore's development laws doesn't appear to limit the architectural creativity of its projects. A case in point is one of its most noteworthy public housing projects, Pinnacle@Duxton by ARC Studio Architecture + Urbanism in collaboration with RSP Architects Planners & Engineers. Completed in 2009 and consisting of seven soaring connected towers, the 50-story development features the longest sky gardens ever built; they're planted on two 1,640-foot-long sky bridges.
Separately, in reference to the Marina Bay Sands (MBS) by Moshe Safdie (a ship-like structure atop three towers) one onlooker during the 2022 Singapore Design Week joked, "If the world floods again, like Noah we have an ark."
With its 57th-floor restaurant, garden, and infinity pool the $5.7 Billion resort and casino property facing Marina Bay has helped define Singapore's expressive and startling skyline since its completion in 2011. A $4.5 billion expansion, delayed by the pandemic, is set to begin in 2023. That will consist of a fourth hotel tower with 1,000 luxury suites and a 15,000-seat arena.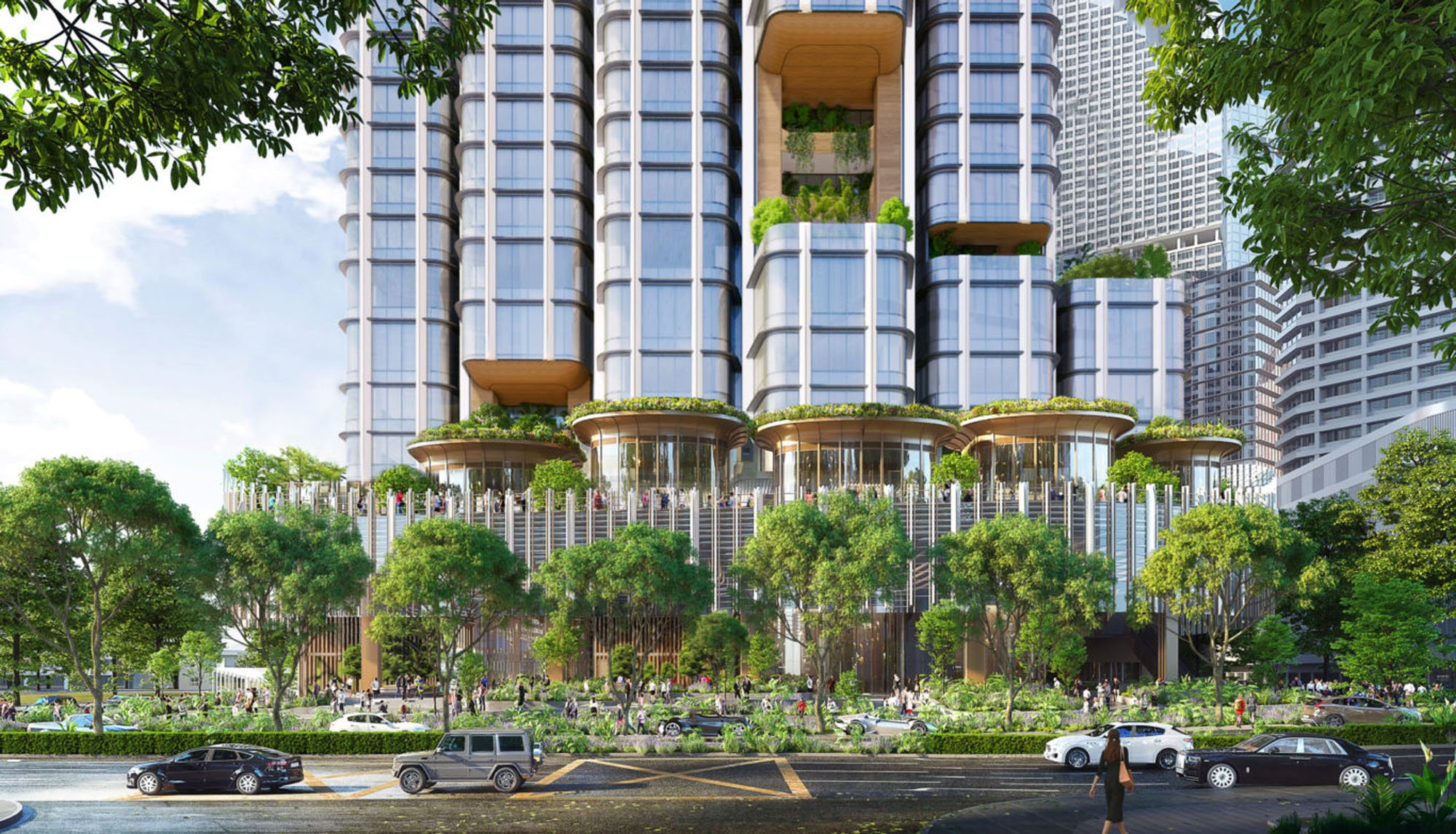 Meanwhile, design of the Parkroyal Collection Pickering (a 320,900-square-foot hotel by WOHA near Chinatown completed in 2013) is "a result of incentivizing sky gardens," says Wee. The Parkroyal's green terraces visible to all 367 guestrooms also add back 160,000-square-feet of green space to the city.
Marina One, a 4.3 million-square-foot mixed-use project features a dramatic three-story waterfall at its core. Completed in 2018 by Ingenhoven Architects in collaboration with landscape architects Gustafson Porter + Bowman, the project consists of four high-rises with multi-story, three-dimensional gardens inspired by tiered rice paddies.
Singapore's penchant for verdant architectural showpieces shows no signs of waning. In September, BIG and Carlo Ratti Associati unveiled the lush green CapitaSpring, a 920-foot-high, 51-story mixed-use skyscraper with seemingly fragile openings bursting with foliage in Surrealist-like drips breaking through its facade. In addition to interior gardens, it also offers residential, office, and retail space. "If it's not incentivized, these wouldn't be done," Wee adds.
Ease in Transportation and its Facilities
Similarly, shaving minutes off the commute is a motivating factor for Singapore's urban planners. The country's bike path network will achieve nearly 500 miles by 2024 (taking into account delays tied to the pandemic) and more than 800 miles by 2030. That's just one initiative by the city's Land Transport Authority, which also aims to limit commutes countrywide to no more than 45 minutes by 2040.
At the celebrated Changi Airport, a 116 million-square-foot expansion is underway. Changi East will include a new terminal by KPF and Heatherwick Studio expected to open in less than 15 years. The design will build upon the current airport's aim to offer a social space with ways to pass the time even for people with no flight itinerary.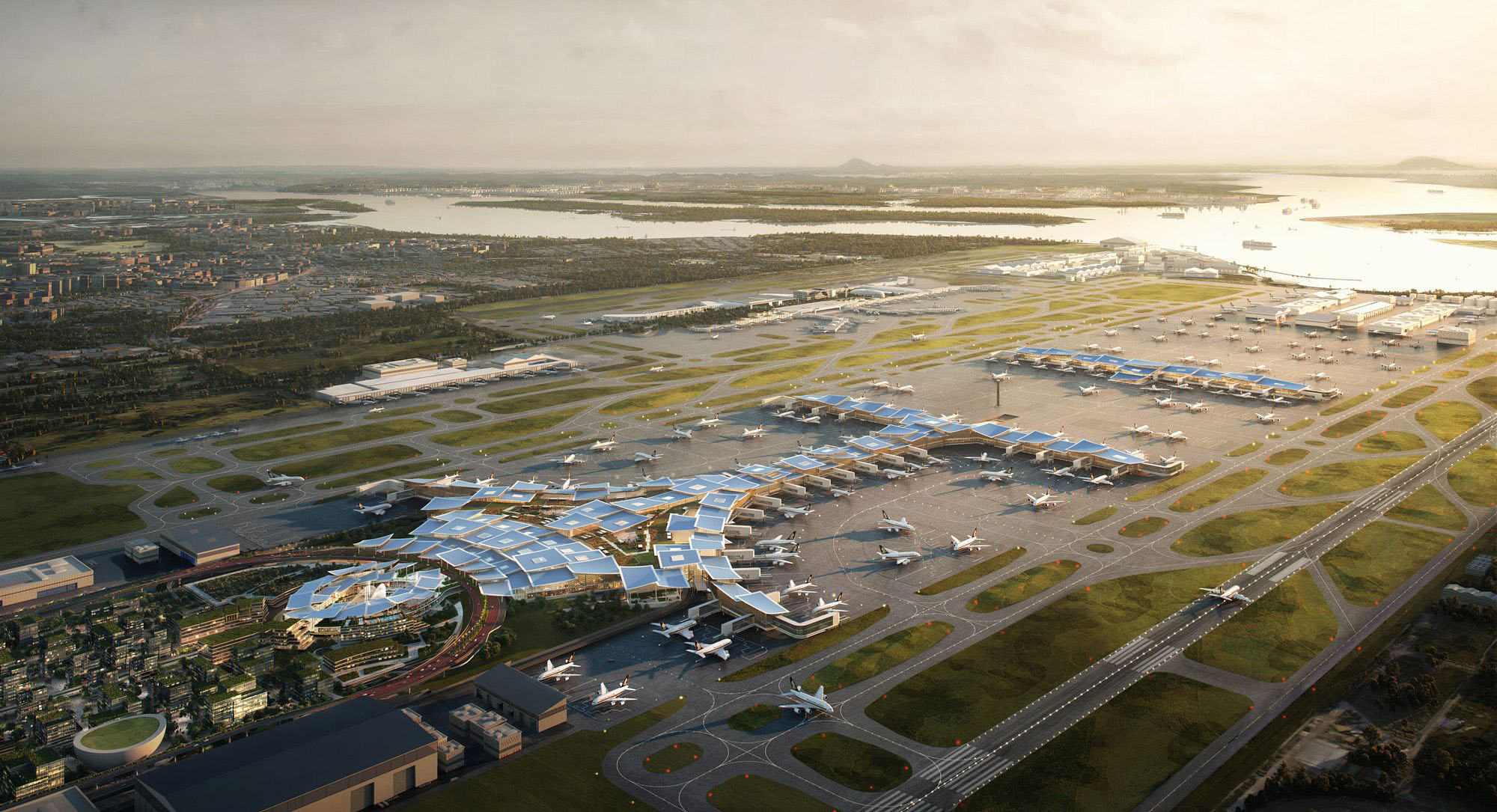 Waterfront Reclaimed
The most ambitious transformation of Singapore's landscape will be the Greater Southern Waterfront project, which will reclaim nearly 20 miles of urban waterfront along the island's southern coast. The project removes two power plants dating back to the 1950s and 60s and relocates port activities west to one mega port expected to be the largest automated container terminal in the world and satisfy the 2027 lease expiration date of existing ports Tanjong Pagar, Keppel, and Brani). The project swaps unsightly shipping containers and outdated power facilities for waterfront promenades with manicured open spaces, retail, offices, entertainment facilities and housing. The first phase, eliminating the former Pasir Panjang Power District, is scheduled to occur within the next decade.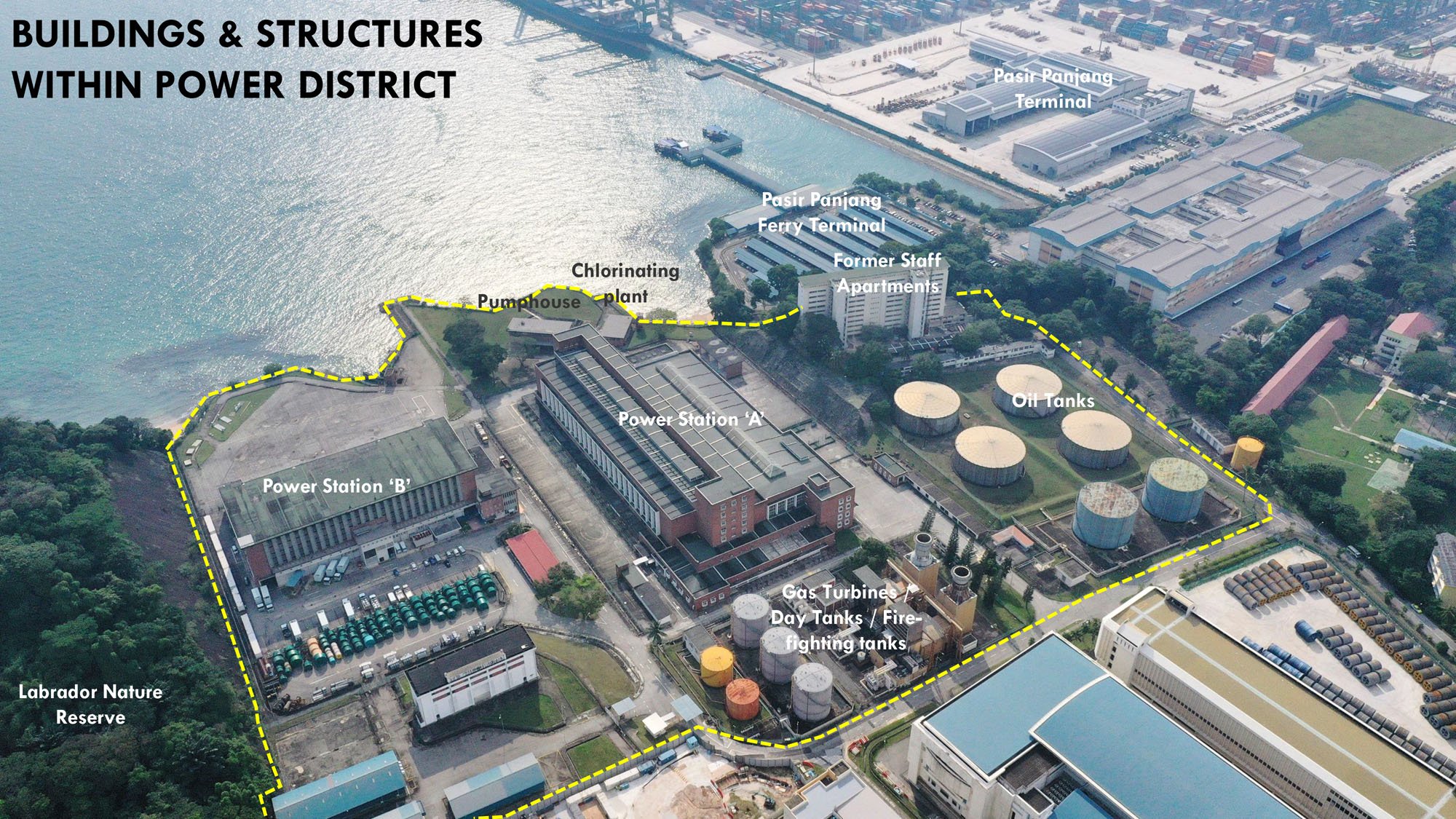 Would you like to comment on this article? Send your thoughts to: [email protected]