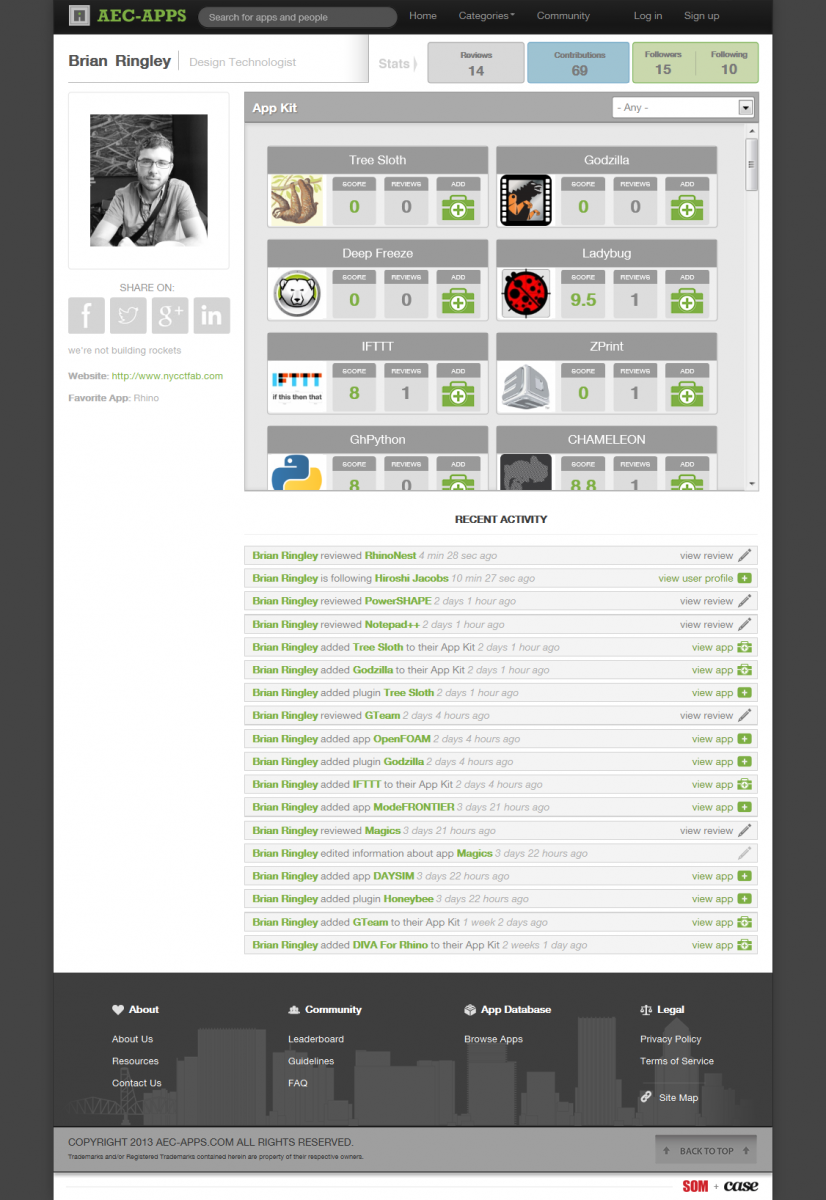 May 7, 2013
SOM and CASE Launch New Digital Tools Library
Creating a library of digital tools for users and makers
Peeking into the toolkit of a digital designer you'll find an unruly mess of apps and code, a reflection of the rapid changes now taking place in the field. From the beginning of the digital boom SOM, has witnessed this development, not as a mere bystander, but as a creative partner. As early as the 1980s, the firm has been collaborating with digital specialists like IBM; back then, info modeling options were sparse and keeping up-to-date with innovations typically involved updating your AutoCAD. Fast-forward to the present, and the floodgates have been released.
Kids are now writing their own code for school projects and the position of "programmer" in architecture firms has been virtually absorbed by the designers themselves. In essence, the barrier for entry into developer circles is almost zero. SOM, now in collaboration with CASE (a building information modeling consultancy based in New York City), is now faced with the question: "Why are we inventing tools that already exist?"
This collaboration has given birth to a new interface, AEC-APPS, described as "part Wikipedia, part GitHub," which will create a library of digital tools for both users and makers alike. Additionally, there is also a strong social component that makes it easier to find the perfect tool, and begins to outline the collaborative mentality among the BIM community, much like that of contemporary programmers. Through crowd sourcing from members, users not only stay informed but also feed a community voice that, if loud enough, could sway software vendors to the demand of the users.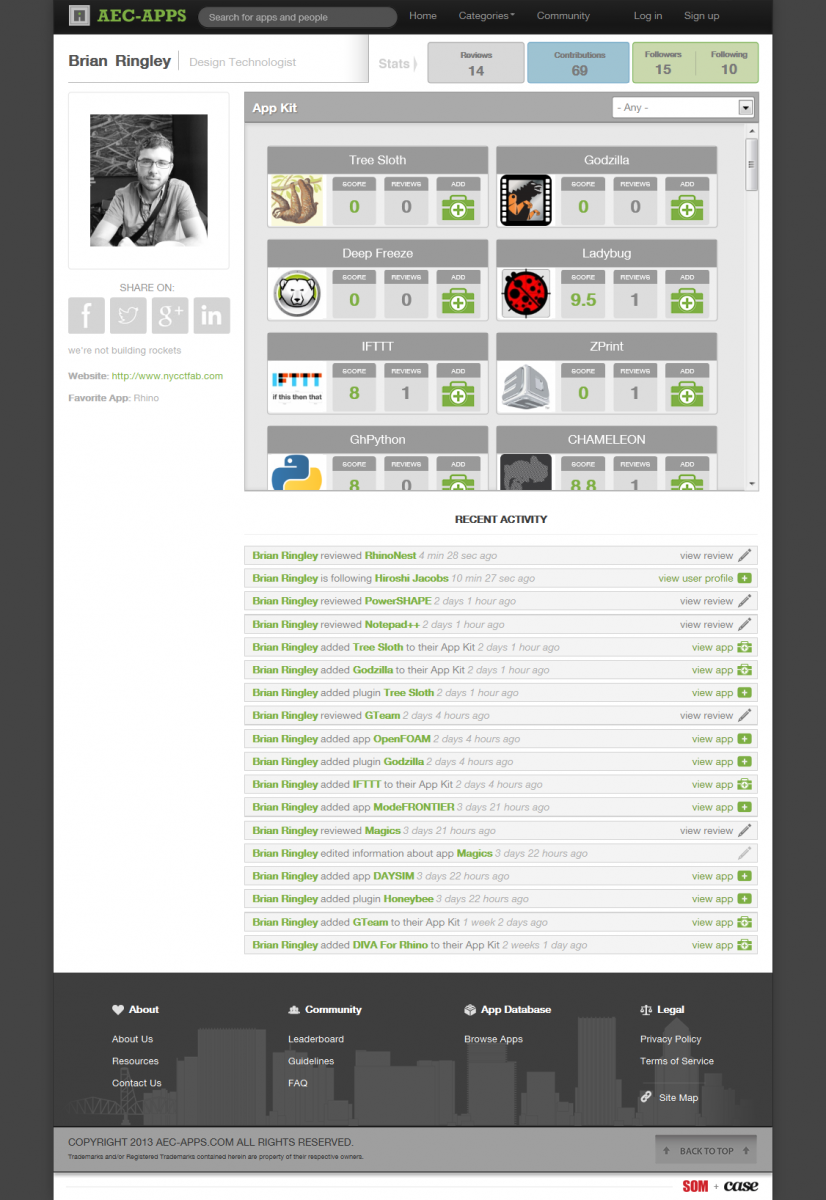 This collective influence has the strength of creating feedback loops within the system, providing the site with the power of becoming the "cradle to grave of tools," and potentially instilling the decency of democracy into the BIM software market. Although saturated with grassroots programs, there is also a shortage of vendors providing for the design sphere, now monopolized by the big names like Rhino and AutoDesk's Revit. Introducing both scales of tools as equals, AEC-Apps gives the underdogs a leg-up.
In this fusion of "us" and "them"—grassroots and vendors, architects and programmers—AEC-Apps has the potential of mediating between dualities that are already intensely close; as well as creating efficiency in finding the app that you know already exists. Ultimately, admit Nicholas Holt from SOM and David Fano from CASE, that the app will provide the freedom for digital tools to be artful. "Like Leonardo da Vinci who [made] paints from things he [found] in the hills of Italy," note the collaborators, digital tools are the raw ingredients that should be curated to the needs of each specific vision—a flexibility that their website begins to envision.
Alex Garkavenko is a graduating senior in architecture at Parsons School of Design in New York. She is both a designer and writer, with particular interest in contemporary issues facing architecture, urban and product design.