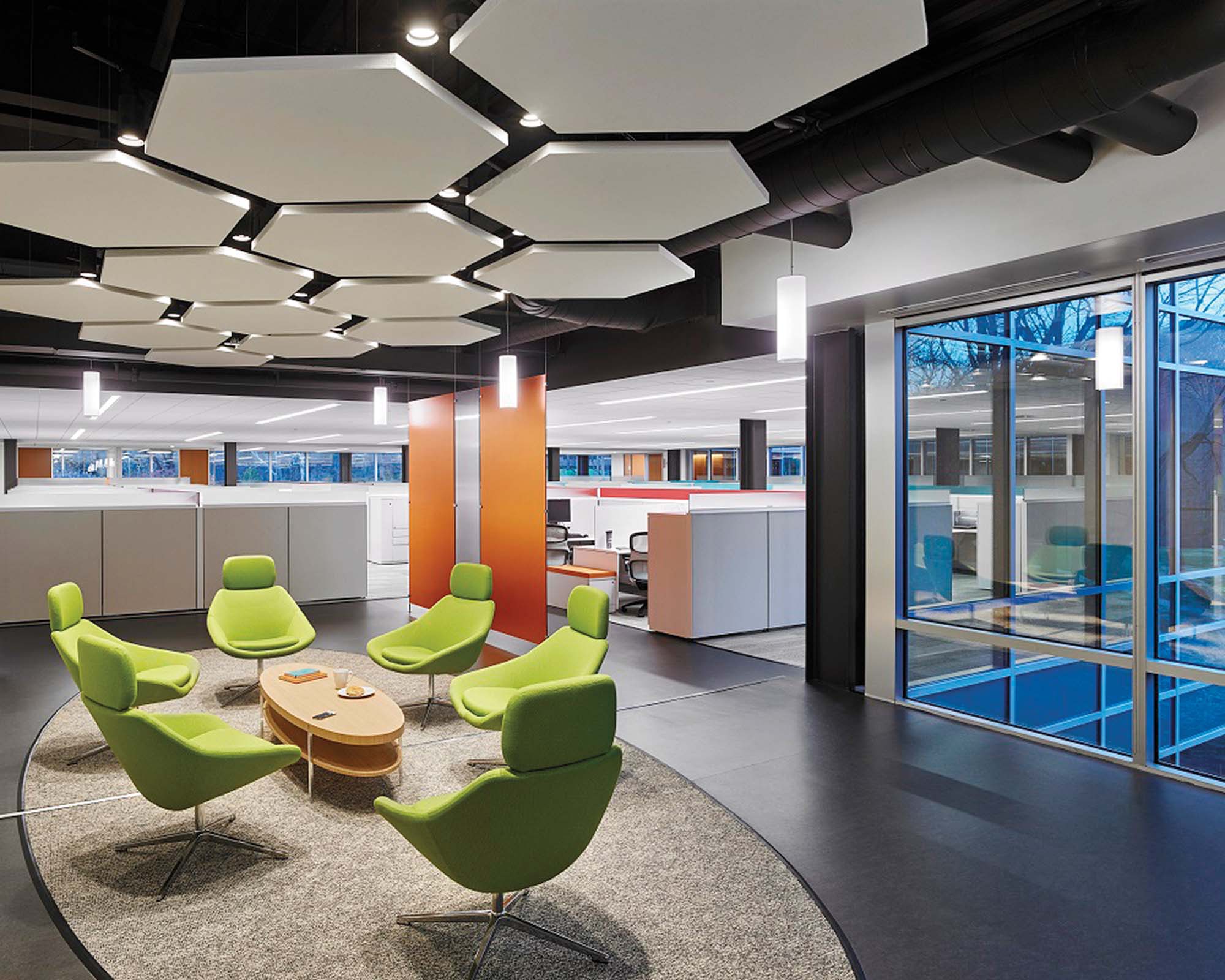 July 21, 2023
Specify Hot List: CertainTeed is Weaving Sustainability into Specifier Relations
Amid major plant updates (including at a gypsum plant set to be the first zero-carbon drywall factory in North America), CertainTeed is also weaving sustainability into its specifier relations. The company's manager of applied building science, Lucas Hamilton, shares how.
Specify: Given today's global supply chains, learning every ingredient that's in a building material is challenging. How do you turn all that data into something meaningful?
Lucas Hamilton: You have to do a great deal of homework. Some of that homework can include life cycle assessments (LCA) for products. LCAs are similar to creating a personal inventory as you might do when facing a life event. You come up with a large amount of information that needs to be evaluated and acted upon. LCAs capture the holistic impact of a product, from the energy involved in the extraction of the raw materials to the manufacturing, to the transportation, to the installation, to the impact it will have on the building and the disposal or recycling after its useful life.
As we go forward, all building professionals will need to be conversant in LCA language and understand how to evaluate an LCA.
Specify: How is CertainTeed changing the way specifiers engage with its products?
LH: CertainTeed is making the process for specifiers more efficient through transparency and accessibility. Builders, designers, and architects can work together to help recommend sustainable building materials to their clients. That's why we offer an extensive collection of continuing education units (CEUs) through the CertainTeed Building Knowledge Academy of Continuing Education (ACE).
In addition, CertainTeed is both a sponsor and a member of the Construction Specifications Institute (CSI). Groups like CSI help the company learn more about what specifiers need, are looking for, and answer any questions along the way. In return, this allows us to adopt new practices when sharing information with specifiers.
Specify: In what specific ways do you provide transparency?
LH: Most CertainTeed products come with a Health Product Declaration (HPD), a list of contents and associated health information for products used in the built environment, and third-party-verified Environmental Product Declarations (EPD), which disclose the life-cycle environmental performance of products.
Also, our Ecomedes-powered site, which we share with fellow brands under parent company Saint-Gobain North America, is a tool that specifiers can use to find the information they need in one place. Ecomedes provides buyers with a comprehensive place to obtain product, and performance and sustainability features for nearly all of CertainTeed's products. Information provided includes all eco-label certifications, rating system contributions, product identifiers, recycled content and reusability, product images, manufacturing locations, links to easily facilitate purchasing, and more.
Specify: How do you support sustainable design through your product development?
LH: CertainTeed shares the same mission of its parent company Saint-Gobain to be a leader in light and sustainable building materials. Our building materials are created with the future in mind, rather than focusing on popular trends, to ensure that the products maintain their durability, appearance, and performance for years to come.
Specify: In addition to material transparency, it seems that factories are being tweaked to reduce embodied carbon.
LH: From a corporate perspective, CertainTeed has been investing in renewable energy for many years. Recently, the company invested $91 million to upgrade its Montreal gypsum plant to become the first zero-carbon drywall plant in North America. We have also invested in other renewable energy sources such as solar farms and wind fields.
Internally, CertainTeed has an internal cost associated with carbon. This cost is incorporated into business decisions as part of the continuous improvement of its products to determine how they can decrease their environmental impact. Additionally, CertainTeed and Saint-Gobain North America have launched a circular-economy business to accelerate how to reuse and repurpose end-of-life materials.
Specify: What are the company's long-term sustainability goals?
LH: We hope that these investments encourage others in the industry to access and adopt more sustainable business practices. Looking ahead to 2050, Saint-Gobain aims to become carbon neutral, driven by the purpose of "making the world a better home."
Would you like to comment on this article? Send your thoughts to: [email protected]