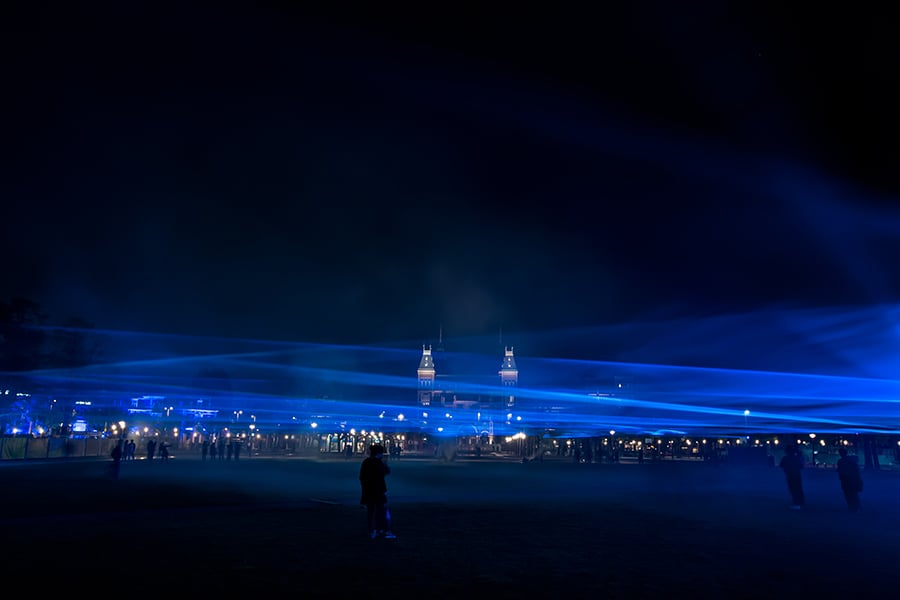 October 16, 2017
Studio Roosegaarde's Sublime "Waterlicht" Installation is Coming to Madrid
"Waterlicht," a "dream landscape about the power and poetry of water," is also an ominous warning of sea level rise.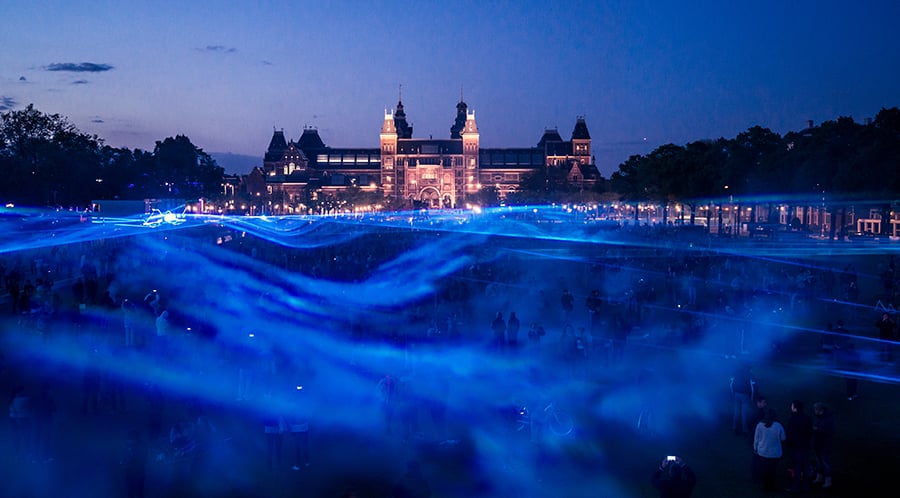 While extreme storms, droughts, and wildfires are dominating the news, one installation is focusing on a more distant climate change–driven disaster: flooding of Biblical proportions.
Rotterdam and Shanghai–based Studio Roosegaarde is behind WATERLICHT, what it calls a "dream landscape" that simulates waves of water over public spaces. The installation, which is powered by LEDs, software, and lenses, started its European tour at the AND Festival in Castleton, U.K., and is coming to Madrid's Paseo de la Argentina/Parque El Retiro on October 21st. "For me, design is about bringing schoonheid back, a Dutch word meaning both beauty and cleanliness, clean water, clean air, clean energy," Roosegaarde told Metropolis. "Schoonheid is about creating environments which are good for us."
With WATERLICHT, the studio is asking, "Can we build floating cities? How much power can we generate from the movement of water? Design is not about making another chair. We need solutions now, there is an urgency. We can no longer wait…. There is no lack of technology in this world, but a lack of collective imagination. WATERLICHT creates this collective experience."
The installation will complete its tour at Middelburg in the Netherlands. For more on WATERLICHT's travel dates, see Studio Roosegaarde's website.
You may also enjoy "The Bold Plan to Help Save the Mid-Atlantic Coast from Storm Surges."