January 31, 2022
A Show at the Art Institute of Chicago Examines Ways Subcultures Were Recorded in Print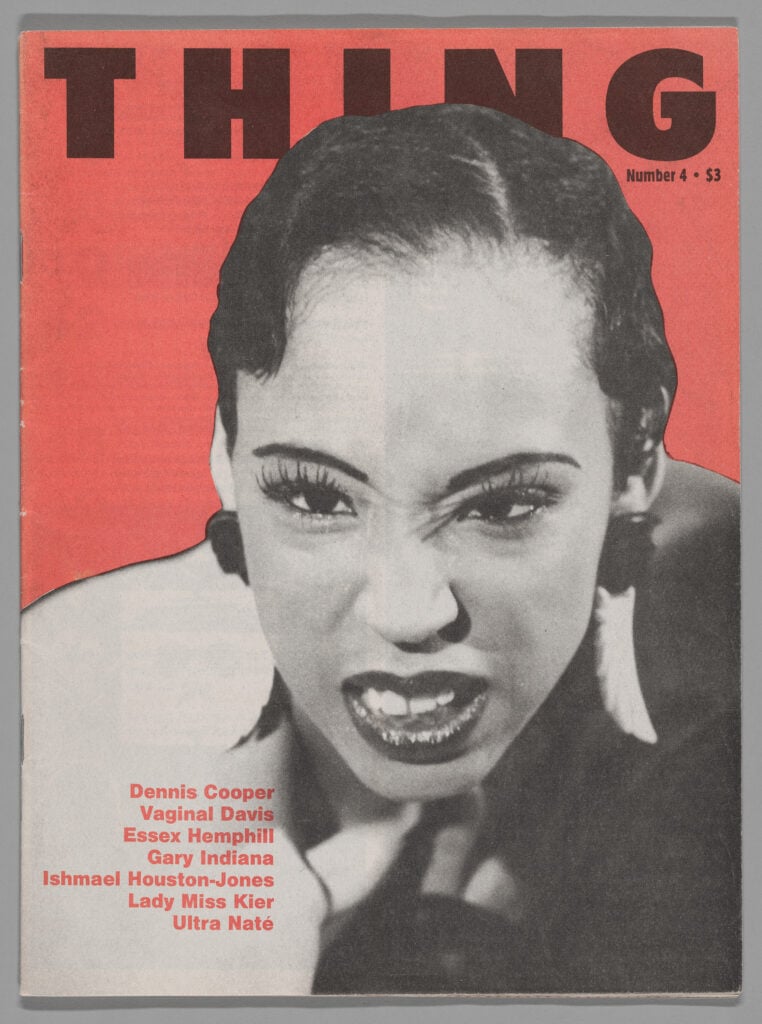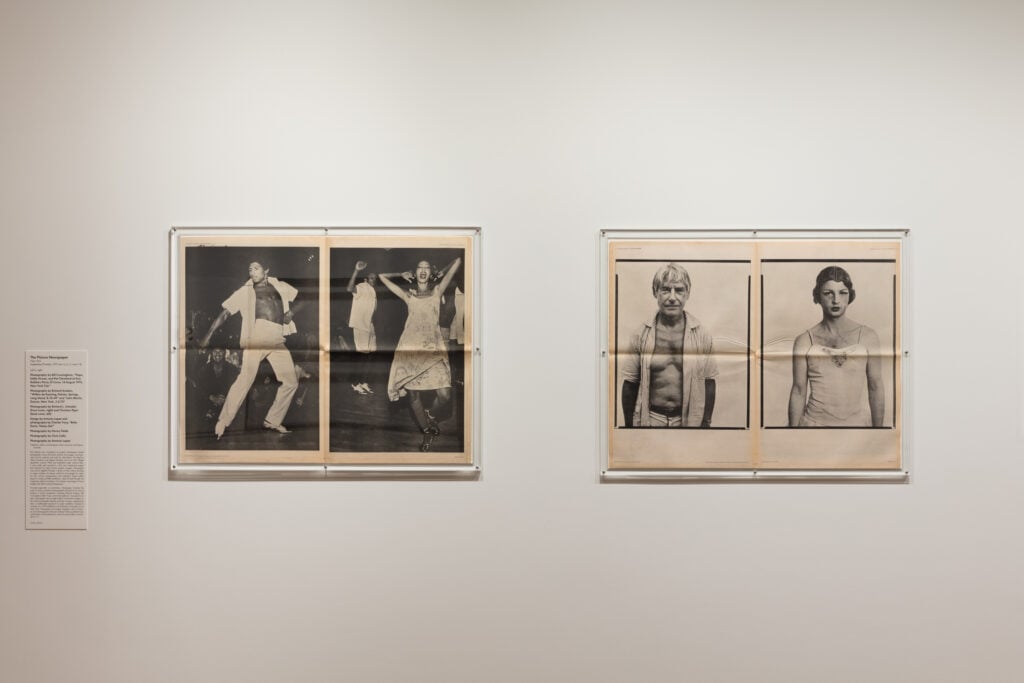 Interested in the magazine as a form of social space, Rags and i-D centered the street in their pages as a locus for experimentation in their respective features "On the Street" and "Straight Up." Drawn from different walks of life, spliced street photography of pedestrians alongside horizontal spreads established a kind of print runway where the sartorially eccentric and mundane were modeled side-by-side. This assortment of styles—from punks to preppies to mods—while not unusual for the average urban sidewalk, comes into sharper focus when leveled on a blank white page.  
Despite the fashion-forward consciousness of many outlets, clothing was often ancillary to the attitudes and identities they signaled. A central viewing room screening Nan Goldin's magnum opus The Ballad of Sexual Dependency (1979-2001) heightens the visitor's awareness around typologies associated subculture. In it, Goldin's musical slideshow groups image sequences by subject matter: women with birds, women on the toilet, women crying, and so on. Clustered by visual similarities, these image-sets do not account for the tastes, desires, and experiences informing the actions of Goldin's subjects. Here, repetition illustrates how types may give way to stifling uniformity.
Aforementioned Thing magazine embodied a style that had no style. It's motto—"She knows who she is"—described a self-assured attitude independent of trends, stereotypes, or social pressures. Running from 1989 to 1993, Thing's graphic identity, size, and format transformed dramatically over a short period and demonstrated a willingness to adapt on one's own terms. Moreover, unlike other publications which merely documented or editorialized diverse groups, Thing provided an active platform and infrastructure for and about queer people of color.
While foregrounding inclusivity and representation, the curators, Michal Raz-Russo and Solveig Nelson, do well to note the instances where magazines failed to meet their ambitions. A particularly strong section presents artists Hilton Als and Darryl Turner's reworking of a rejected pitch by Diane Arbus for a photographic essay on women of color. Their resulting 1993 feature "My Pinup" in Vibe magazine, repositions actresses of color as leading ladies in charge of their narratives. Subscribe performs a similar repositioning. Highlighting the overlooked, the censored, and the rejected, the exhibition recovers the gaps alongside the successes.
Would you like to comment on this article? Send your thoughts to: [email protected]