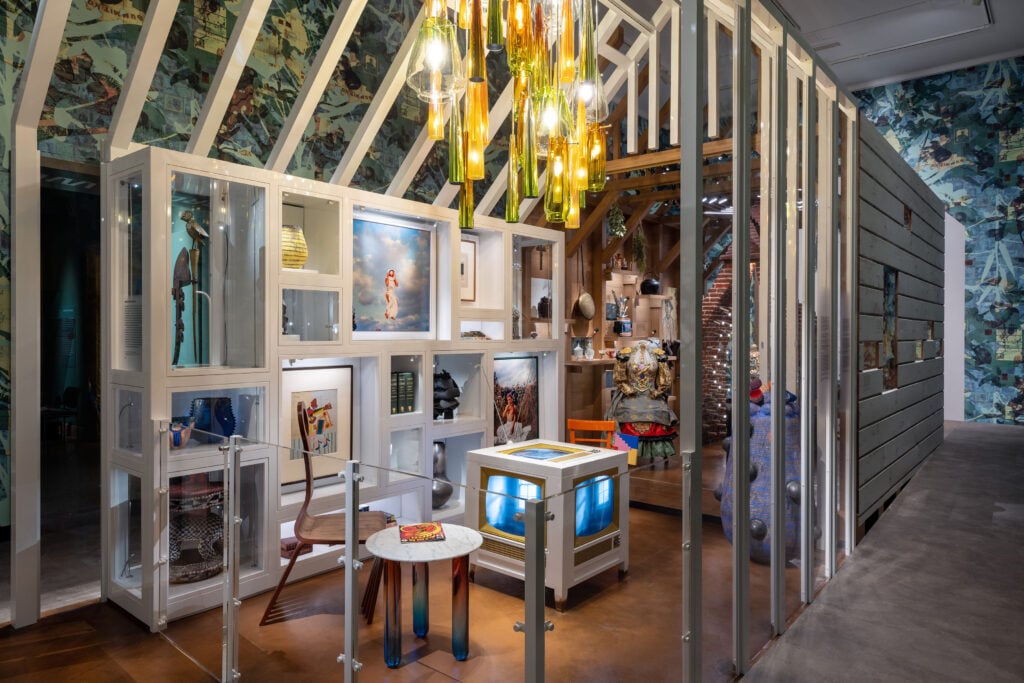 December 14, 2021
A New Period Room at The Met Challenges the Whole Idea of Period Rooms
Seneca Village was a community located just a few hundred yards west of The Met's current location. Established in 1820 by free African Americans, it was seized and destroyed through eminent domain in 1857 in order to make way for Central Park. Before Yesterday We Could Fly presents the speculative story of a household based there, had it been allowed to evolve, with property passed down from generation to generation. The home—an amalgam of past and future merging a historical kitchen with a forward-looking living room—contains dozens of provocative objects, both new commissions and items from the museum's collection.
Charged in 2019 with refreshing the traditional formula of its period rooms by Met Director Max Hollein, the museum's curators "recognize[d] that this was an opportunity to bring new stories to [these] rooms," says Sarah E. Lawrence, The Met's Curator in Charge of the Department of European Sculpture and Decorative Arts, and one of the curators involved with the installation. "The whole project is a critique of period rooms," adds Lawrence, who notes that the project's stories extend to all African Americans, and the entire African diaspora.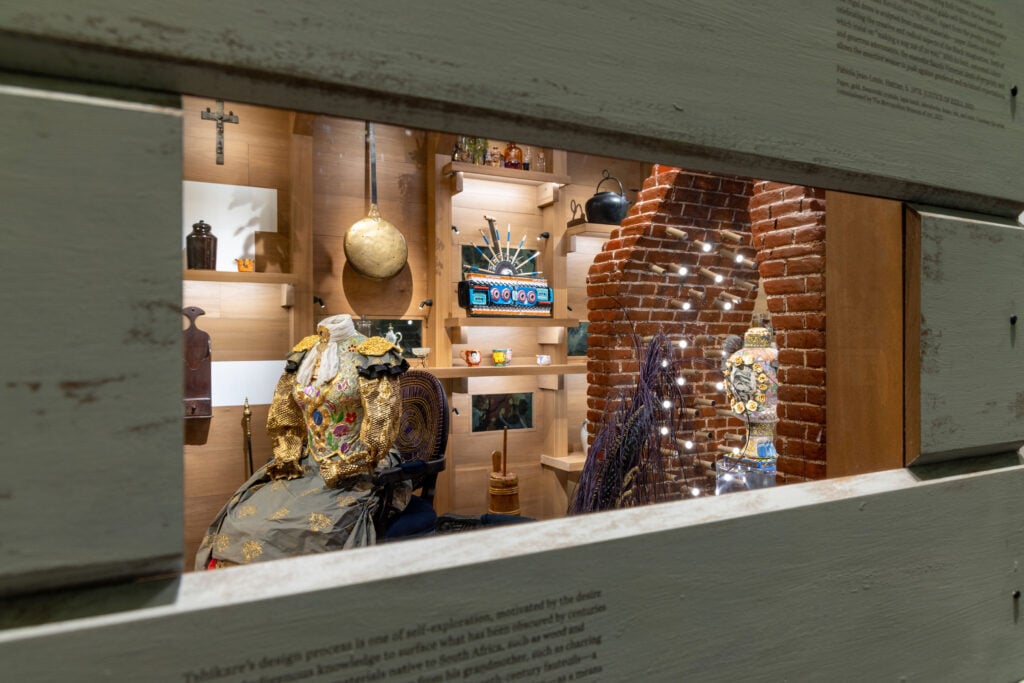 During the concepting stage, Met curators "recognized this was not our story to tell," and invited Oscar-winning production designer for Black Panther, Hannah Bleacher, and The Schomburg Center's Dr. Michelle Commander to be lead designer and consulting curator, respectively. The team created a skeletal structure that approximates the size of a Seneca Village home. On one end, the wood-framed kitchen space is filled with objects like an 18th-century stoneware jar produced from the commercial kiln of free African American and Lower East Side resident, Thomas W. Commeraw. These historic pieces mingle with more contemporary items like a pair of yellow house shoes from the current collection of renowned interior designer Sheila Bridges, which sit casually under an ebonized teak table crafted in 2018 by South African artist Chuma Maweni. Extending the domestic space is a white, steel-and plexi-framed living area, filled with contemporary art, furniture, and books, rendered with an imagined sense of the future.
The exhibition's title is inspired by Virginia Hamilton's children's book The People Could Fly, a retelling of twenty-four Black American folk stories that center African Americans escaping servitude and hardship through mystical and supernatural means. Afrofuturism—the concept used to center the space's aesthetic and curation—imagines the complex history of the Black experience and infuses it with uplifting scenarios that center Black excellence and creativity, envisioning empowering futures. The past, present, and future, essentially cave into one another.
Many of the exhibition's carefully curated collection of household objects and new artistic works are crafted by African artisans and those within its diaspora. Njideka Akunyili Crosby's vibrant wallpaper transports us to the past with collaged images that reference Seneca Village, layered with subtle images—like the one of a living Seneca descendant—that bring us to the present. Fabiola Jean-Louis' tiered paper dress gilded in 24k gold is elaborately fashioned in a 19th-century style and acknowledges the Haitian female deity Ezili (known as the spiritual mother of Haiti and believed to have inspired the Haitain Revolution) through color and embellishment. Award winning film director Jenn Nkiru's yet-to-be-named black and white short film depicting images of the past and present, loops on a five-screen television in the exhibit's living room. 
Lawrence notes that historic houses in the United States—especially those in the south—have recently dedicated themselves to recognizing all members of a household, including enslaved labor. This is an important step in acknowledging the full history of the United States, and the integral role African Americans played in shaping this country. "But I also feel keenly that we should not only be preserving the domestic interiors of people in their enslaved status," Lawrence says. Before Yesterday We Could Fly not only gives the Met a chance to reveal a very sensitive portion of American history it has never before approached, but to do so in a propitious manner.
"I hope that for the public and especially new generations of young Black children, that they're able to see the value of going into the past," Dr. commander says of the exhibit, "also, that they see the possibilities that speculation can really bring to people at large. This idea of thinking speculatively is liberating."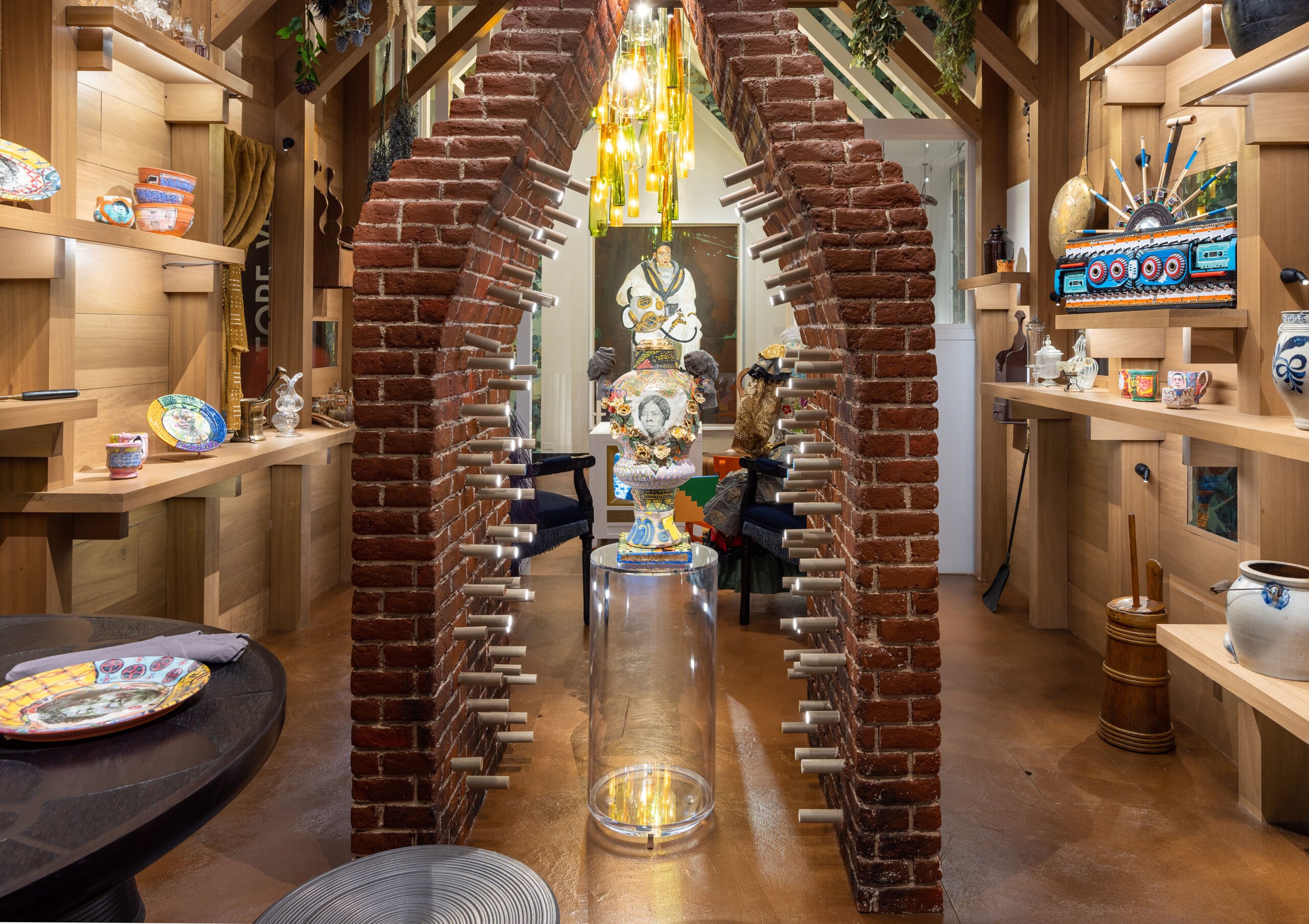 Would you like to comment on this article? Send your thoughts to: [email protected]