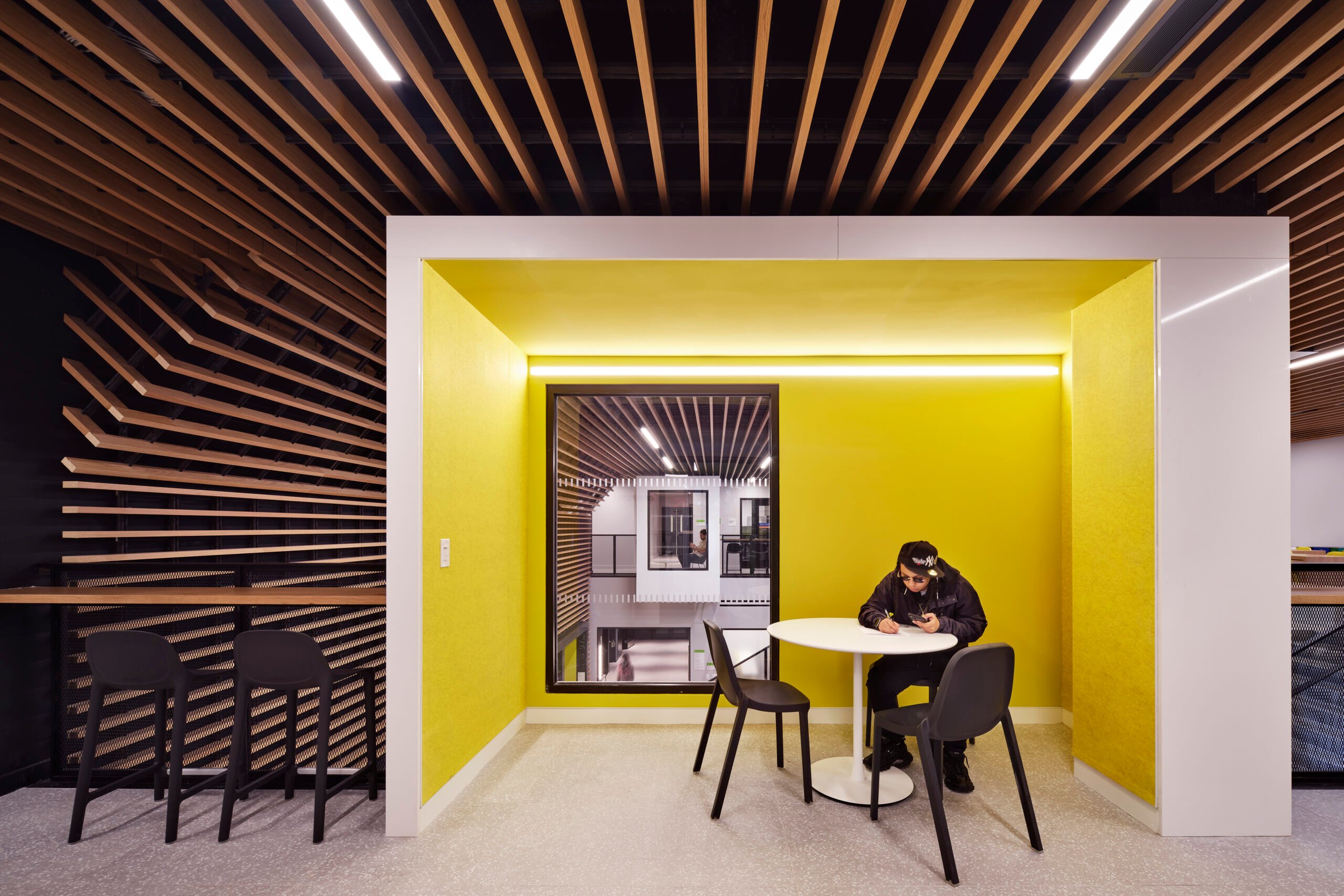 Chestnut Commons Passive House Development
Brooklyn, New York
Chestnut Commons, nestled in the Cypress Hills neighborhood of Brooklyn, represents a sustainably innovative and community-centric approach to affordable housing. The Passive House mixed-use development offers 275 affordable housing units to formerly homeless and low-income residents while also establishing a self-sustaining neighborhood.
Part of the East New York Neighborhood Plan, the 14-story mixed-use building incorporates residential, community facility, and retail spaces. The residential portion of the building fosters community engagement with communal areas on the second floor that seamlessly connect to a landscaped roof terrace, and a container gardening area that encourages resident involvement in planting and cultivation.
At the development's core, a two-story community center welcomes residents and neighbors alike with a flexible, double-height lobby space. Operated by local organizations, Chestnut Commons also supports the neighborhood with economic development and educational opportunities, arts programs, and job training services. Programming includes a Brooklyn Cooperative Federal Credit Union branch, a café, and a kitchen incubator.
To achieve its Passive House certification, the building employs advanced climate-specific design strategies. The super-insulated building envelope features high-performance windows and advanced air sealing, which boost thermal comfort while reducing heating and cooling costs—improving affordability for residents. Energy recovery ventilators provide fresh, filtered air to apartments and common areas, enhancing indoor air quality without relying on open windows, mitigating noise pollution. Space conditioning for apartments and common areas utilizes all-electric variable refrigerant flow units, aligning with the city's electrification and carbon reduction goals. All these measures prioritize occupant comfort, lower emissions, yield substantial energy savings, and reduce utility bills over the building's life span.
More Planet Positive Awards