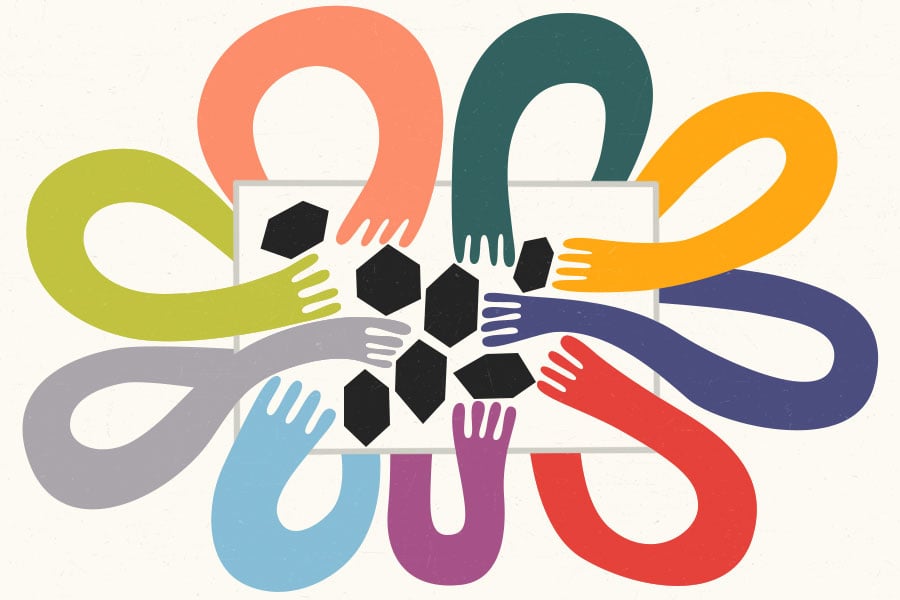 Bring it Up with the Team
Designers might have to initiate conversations around carbon footprint with stakeholders.
Raise the Topic
Have an intentional conversation with stakeholders, including clients, real estate professionals, construction managers, contractors, product manufacturers, and dealers. Inform them about the impact that interiors projects can have. (Dig deeper with Metropolis's Why Interior Designers Must Fight Climate Change)
Read the Room
Acknowledge that different stakeholders might be at different places in terms of their understanding of carbon, or their incentives for making change. Find ways to motivate each stakeholder with what matters to them: different motivations could include operational cost savings, resource efficiency, human health and wellbeing, and climate crisis. (Tip: Changing the language might help. Do stakeholders respond to goals like "Buy local," "Save money," "Keep people healthy," "Attract fresh talent"? If so, low-carbon interiors can be related to any of those goals.)
Ask These Questions:
Do any of the stakeholders have their own sustainability goals or commitments?
Are they using certain rating systems to achieve their own ESG goals?
Do they have their own sustainability teams who can inform the project?
Start Early
Engage collaborators around carbon at the beginning of the project. Start playing with materials in the early phases, and get the team used to balancing performance, project needs, and carbon accounting. Consider alternatives for materials early.
If you have feedback on the Climate Toolkit for Interior Design, write to: [email protected]
---