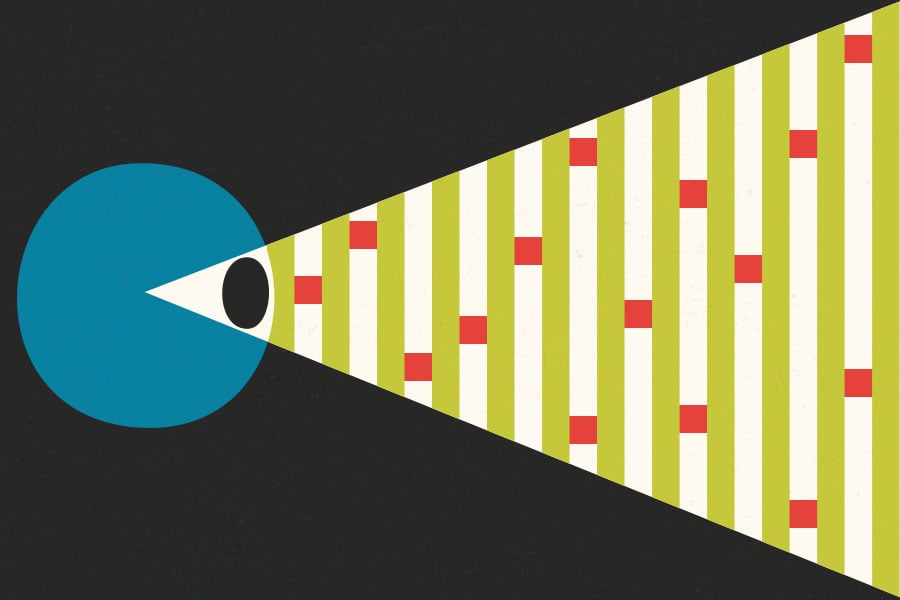 Screen Products for Carbon Impact
Setting up a general screening process for all materials and products can be useful so that decisions on individual projects are easier:
Prioritize Products for Screening:
Identify the top three product hotspots, i.e., the three product categories used in the largest volume with the biggest carbon footprints. (See "Find the Hotspots"). Start by addressing the carbon footprint of those products on every project.
Communicate Clearly to Internal and External Stakeholders:
Use resources that simply and clearly compare different products within each division to talk to both project teams and clients about low-carbon options. EC3 provides comparisons within nine materials categories: concrete, steel, wood, glass, aluminum, insulation, gypsum, carpet, and ceiling tiles.
Include New Talent and Spec Writers:
Include spec writers and new team members in goal setting so that they are aligned with the goals while setting specs or considering products. Create simple resources to onboard new joiners. (Resource: MSR Design's Sustainable Materials Action Packet)

For Individual Products:
Ask for EPDs:
Use your leverage with manufacturers to ask for EPDs for any products to be considered for specification. Encourage them to upload EPDs to mindful MATERIALS and EC3.
Compare Product Categories:
Use resources that simply and clearly compare different product types within each division to make choices between Paint and Wallcovering, or Resilient and Vinyl Flooring Tile, for example.
Set Baselines for Most-Specified Categories
Identify major product types used on most projects, based on analysis of completed projects. Set baselines for GWP (Resource: CLF's 2021 Material Baselines), Recycled Content, and Material Transparency for those products.
Get Organized on Labels or Certifications:
For most-specified product categories, familiarize yourself with the major ecolabels. (Resource: Ecolabel Index)
Prioritize Metrics Based on Product Use:
While low-emitting materials and products, i.e., those with a low GWP numbers, are fundamental to designing carbon neutral interiors, clients might want to take other factors like VOCs or Red List Chemicals into consideration for certain applications. Mindful MATERIALS provides an easy way to review those additional factors while consulting EPDs for GWP numbers.

In Order to Maintain the Best Information:
Use Third Party Verification or Management:
Request and rely on only Type III Environmental Product Declarations (EPDs) for embodied carbon data. For vendors with proprietary information, use a value chain chemical management system or other third-party tools.
Encourage a Shared Format for Reporting:
Ask manufacturers to standardize how they provide EPDs and present GWP numbers as part of the sustainability information provided on their websites.
Save Good Specs:
Promote good specs to a "Master Spec" list—an internal document, organized by product division—so low-carbon products make their way onto all projects. This can be as simple as a shared spreadsheet or can be a database tool like MATTER.
Invest in Tools:
Find tools for every stage of product selection. Examples: How to compare GWP figures for different product options? Use EC3. How to look at carbon in context with material health? Use mindful MATERIALS.
(See the "Get Help" section of the toolkit for more tools and resources.)

To Make the Information Accessible and Useful:
Organize the Materials Library:
Isolate all choices available in your materials library, by making sure every product that is in the library meets baseline criteria.
(Example from MSR Design: Any product must have transparency documentation like EPDs, HPDs, or voluntary disclosures, and be screened for certain components like VOCs, Formaldehyde, and other Red List chemicals.)
Use an Internal Rating System:
Adopt a simple good-better-best system to categorize products in your library or on your Master Spec list, with products that have EPDs and GWP numbers equal or lower than baseline for their category receiving the most preferred categorization. (Example from MSR Design's Materials Action Packet: Green label = EPDs, LPC, Red List free; Yellow label = LBC compliant without EPDs; No sticker = Products without certifications, but components have been disclosed to the firm.)
Encourage the Industry to Adopt a Central Database:
Support the expansion of existing tools like mindful Materials and EC3, or the creation of a single authoritative database for interiors products. Do this by encouraging manufacturers to join existing databases, asking industry associations to support their adoption, and educating peers and project stakeholders.
If you have feedback on the Climate Toolkit for Interior Design, write to: [email protected]
---