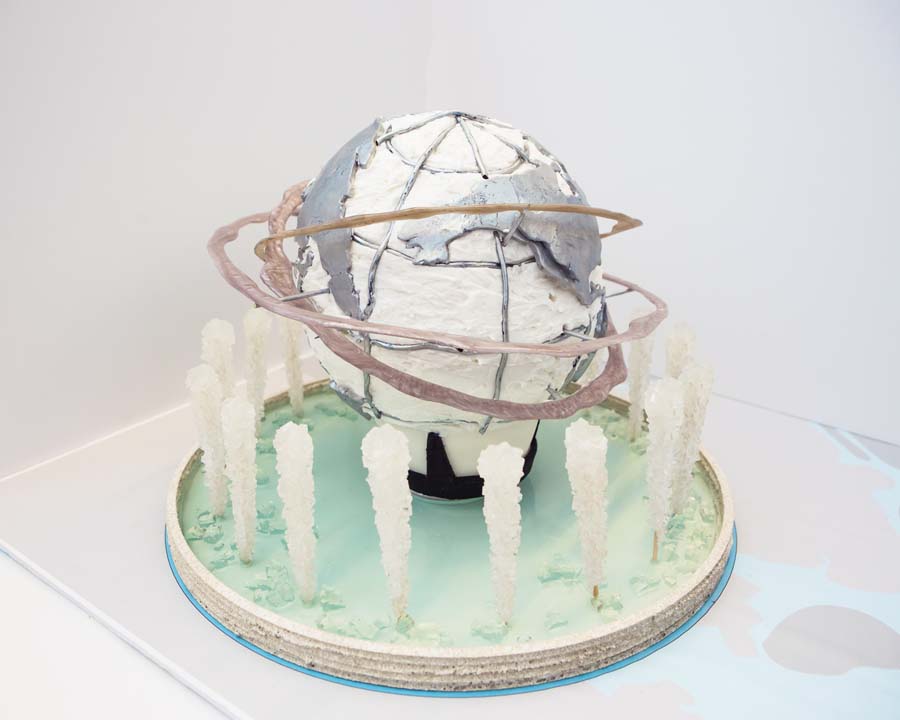 October 13, 2017
Great Buildings Get Baked
As part of Archtober, the Center for Architecture hosted the second annual Great Architectural Bake-Off.
If you're reading this, it's likely that you think architecture is pretty sweet. A recent event at the Center for Architecture in New York took this sentiment literally by hosting its second-annual Great Architectural Bake-off (organized by WATG), during which design firms recreated architectural marvels in sponge, fondant, and frosting.
The October 3rd event–inspired by the hit BBC series the Great British Bake Off–was part of the Archtober design celebration this month. Though teams were provided with the necessary "construction tools," the cake itself was prefab: pieces were pre-baked, assembled onsite, then presented to a panel of judges which included SOFTlab's Michael Szivos, pastry chefs Michael Laiskonis and Raiza Costa, as well as New York's Emily Sundberg, Interior Design's Allie Weiss, and architecture writer Fred Bernstein.  
Dattner Architects–perhaps imbued with some culinary swagger after completing their salt shed last year–took home an honorable mention with a model of the Unisphere in Corona Park, Queens, complete with rock candy fountains.
But it wasn't enough to defeat Davis Brody Bond, which claimed the title by recreating their National Museum of African American History and Culture–featuring a gingerbread Washington Monument, tomatillo foliage, and an impressive chocolate facade system.
In total, eleven intrepid design firms faced off, creating sugary facsimiles of edifices ranging from Frank Lloyd Wright's Guggenheim (two, in fact), to Herzog & de Meuron and Ai Wei Wei's "Bird's Nest."
Though some confections exhibited, shall we say, structural challenges, all had ingenuity. After all, who ever said architecture was a piece of cake?