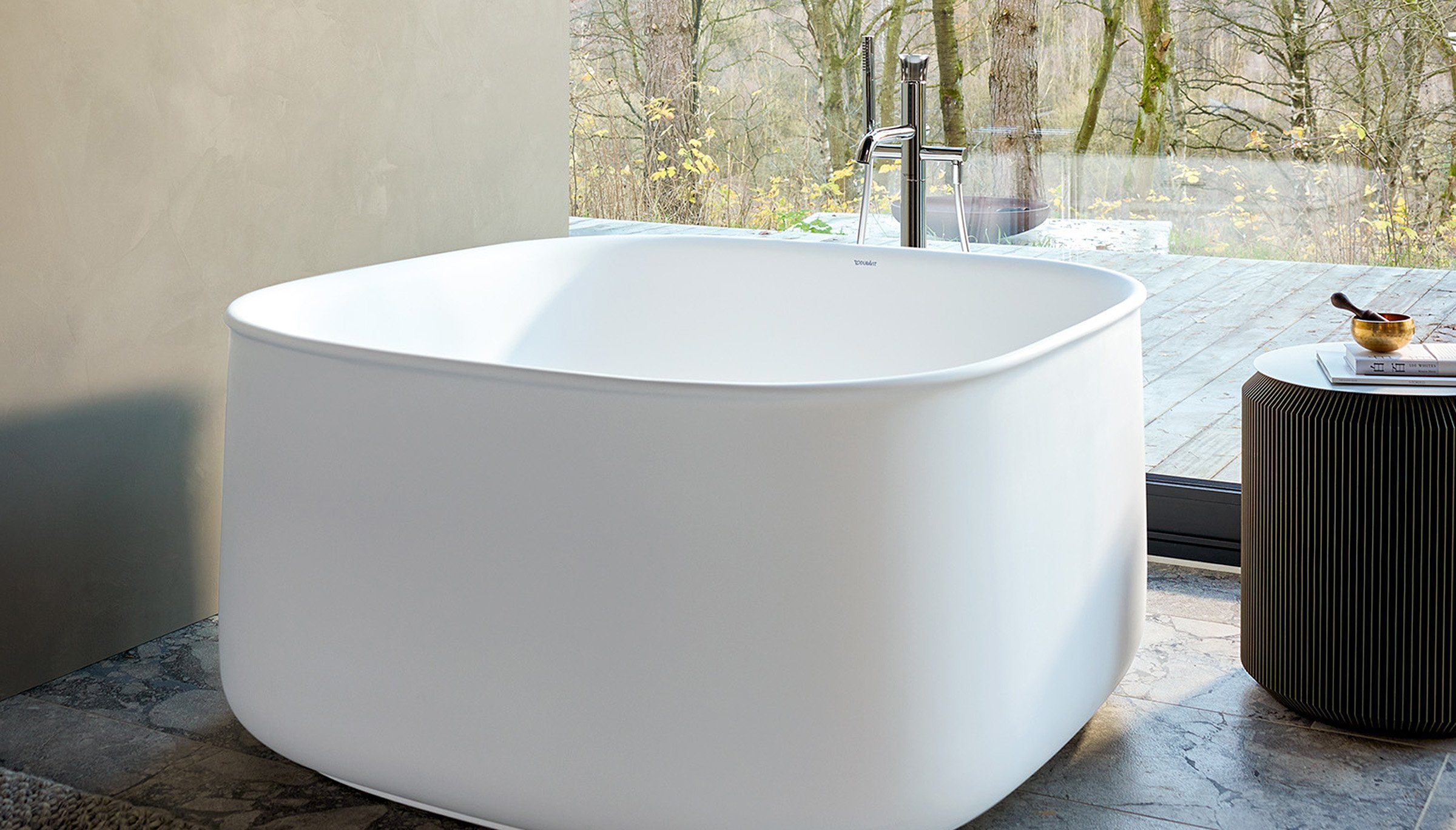 February 22, 2023
14 Kitchen and Bath Products Show that Sleek Is Here to Stay
ABOVE IMAGE:
ZENCHA COLLECTION
A German manufacturer-designer partnership produced this Japanese-influenced family of vanities, washbasins, mirrors, and tubs. Duravit's collaboration with Sebastian Herkner includes softly rectangular soaking tubs, available in 63-by-34-inch and 70-by-36-inch profiles, inspired by Japanese bathing and tea culture.
DURAVIT
SERIES 11 DISHDRAWER
Continuing to improve the design of its original 1996 drawer-style dishwasher, Fisher & Paykel has rolled out a version that's more discreet, with a low decibel rating of 43 dBA and optional custom door panels for sleeker integration with cabinets.
FISHER & PAYKEL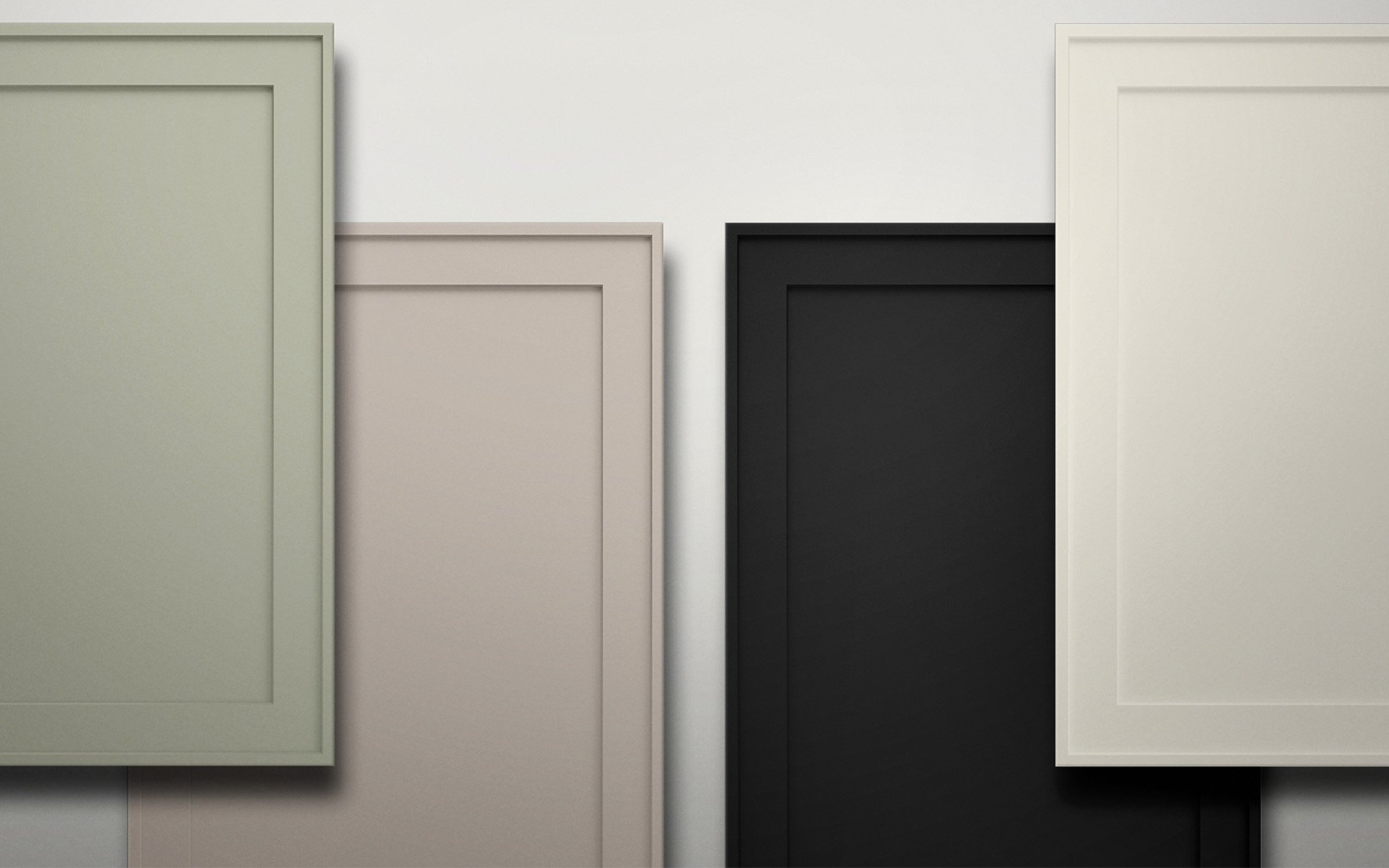 ELMWOOD CABINETRY
"Dramatic, deep colors" is how cabinetmaker Elmwood describes some of its latest crowd-pleasing hues; all were developed based on a survey of 100 dealers and designers.
ELMWOOD
COOKING SURFACE PRIME
Italian sintered-stone manufacturer ABKSTONE has managed to further minimize already streamlined induction cooking technology by integrating it seamlessly into the company's nonporous counters.
ABKSTONE
SPECIALTY FINISHES
Linear-drain manufacturer Infinity Drain is rolling out five new on-trend finishes to expand design flexibility for its sleek drain profiles.
INFINITY DRAIN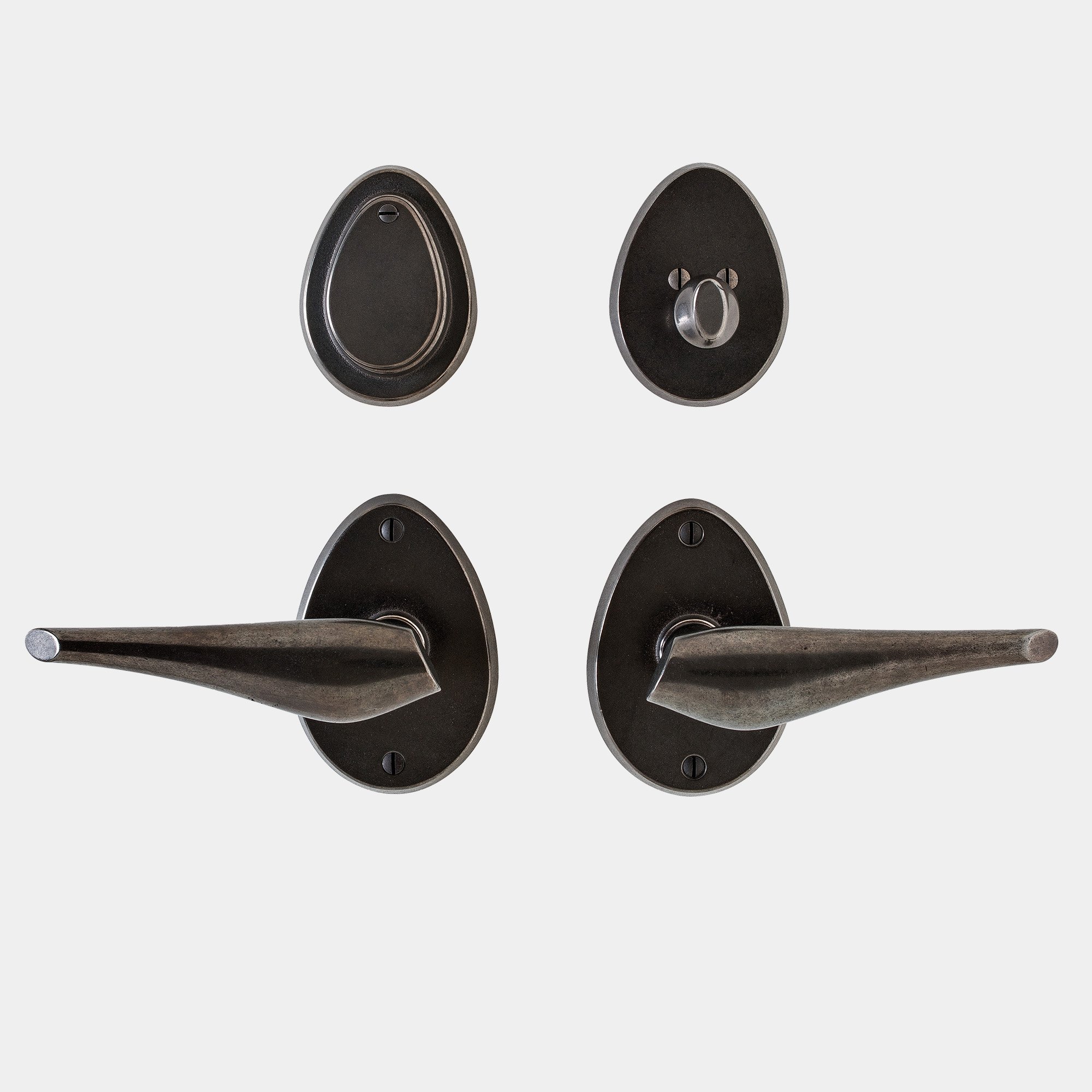 OASIS COLLECTION
Robert A.M. Stern Architects designed this sculptural collection of door handles, backplates, knobs, and pulls.
ROCKY MOUNTAIN HARDWARE
PO-MO
Named in a tribute to Postmodernism, this collection of simple sinks in saturated, glossy colors was designed by Terri Pecora for Italian manufacturer Simas. They're available in free-standing, countertop, and wall-mounted versions.
SIMAS
RAINSTICK
Designed as a system, RainStick integrates a tiltable showerhead, foot spout, hand shower, controller, and reservoir in one slim vertical towerlike unit that can be operated with an app.
RAINSTICK
ALLOY COLLECTION
To add drama without distracting detail, quartz counter manufacturer Cambria has developed a line of worktops as part of its Grandeur series that feature brass and steel alloy veining.
CAMBRIA
BLUESTAR 36-INCH FRENCH DOOR
To offer an affordable, custom, professional-kitchen look in standard 36-inch counter-depth refrigerators, Pennsylvania-based BlueStar is rolling out a palette of more than 1,000 colors and ten trim options.
BLUESTAR
MATTE GOLD AND ROSE GOLD FINISHES
Exclusive to Atlas Homewares Stainless collection, new Matte Gold and Matte Rose Gold finishes extend options for designers specifying its 85 sleek, geometric cabinet pulls and knobs.
ATLAS HOMEWARES
OCEAN PLASTIC SHOWERHEAD
Still in development at press time, this understated shower-head from Delta Faucet's First Wave Innovation Lab adds value with eight settings and material makeup of up to 35 percent near-shore ocean plastic. Designers can follow its development at firstwavelab.com.
DELTA FAUCET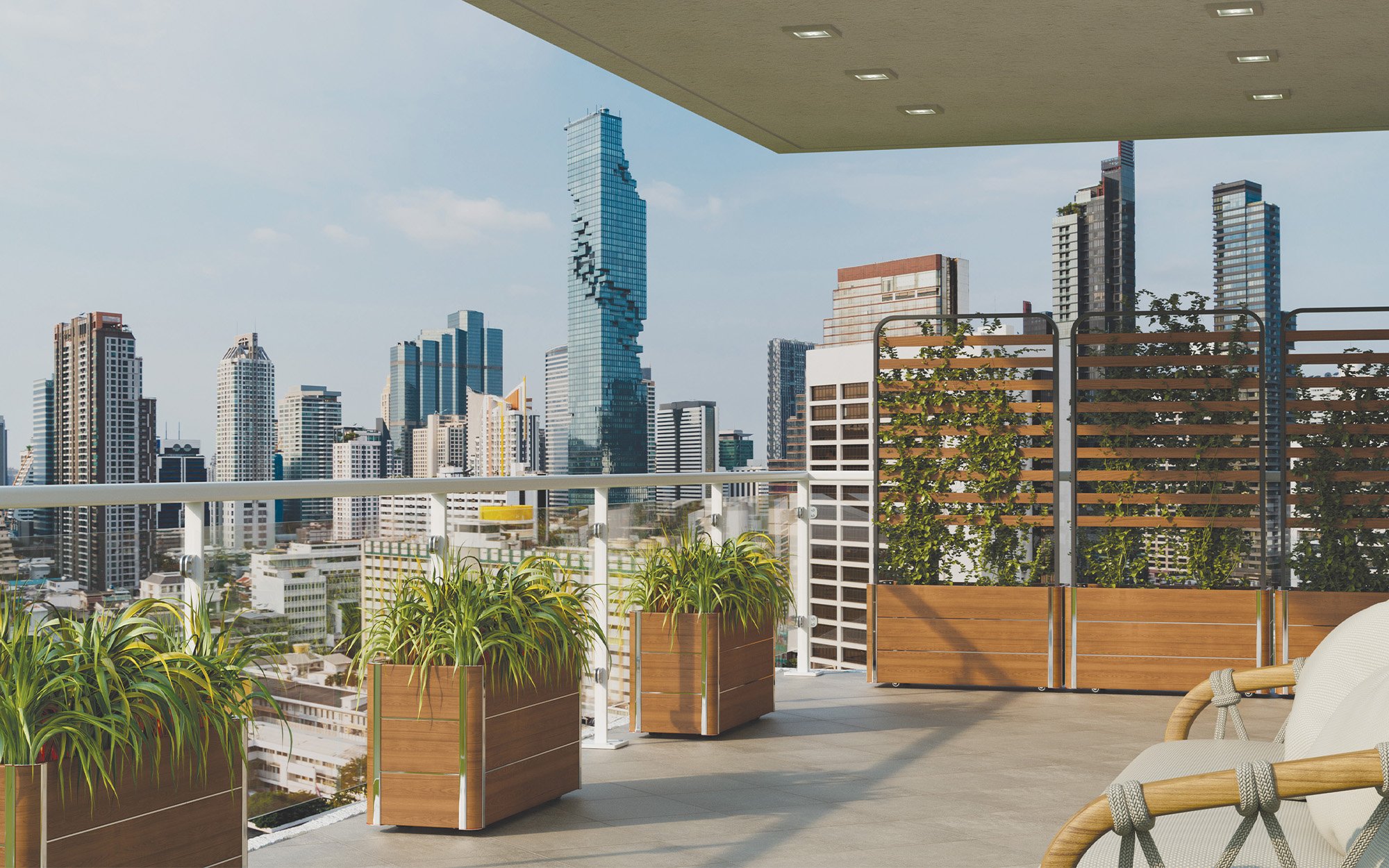 HIGHLAND GARDEN PLANTER
This combination planter-with-trellis adds function without too much flair in residential and commercial outdoor spaces.
TUUCI
DRAWBAR
Designed to disappear like other offerings in Dometic's interior appliance portfolio, this compact wine drawer cools in space normally occupied by cutlery— below or adjacent to 24-inch-wide cabinetry.
DOMETIC
Photography: COURTESY OF THE MANUFACTURERS
Would you like to comment on this article? Send your thoughts to: [email protected]