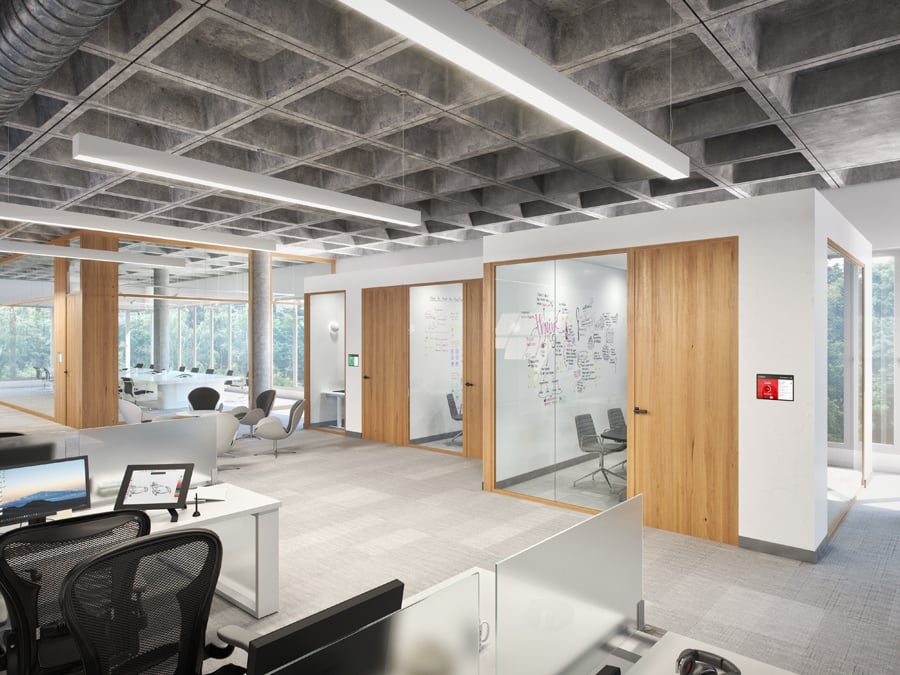 April 6, 2020
A Kit of Parts to Reconfigure Any Workspace
KOVA's modular wall system has the potential to reshape office renovations.
Sponsored by: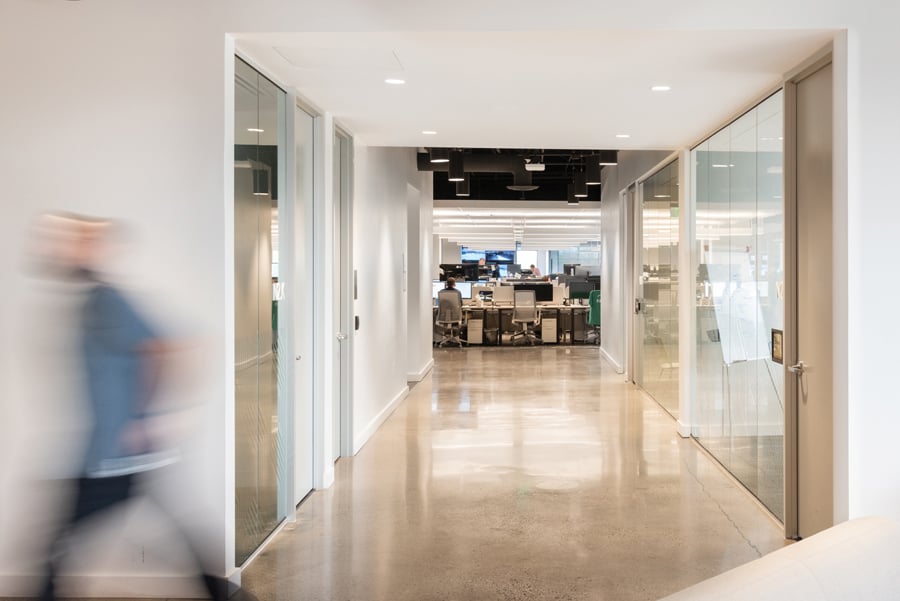 When tech-driven construction company Katerra decided to launch a brand dedicated to high quality building products, it brought together an industrial design team of architects, engineers, software developers, contractors, tradespeople and even former motor racing technicians to deliver.
Based in Seattle, KOVA has gone on to create hundreds of household fixtures and fittings. Most have emerged out of strategic product planning, but others have been realized more by chance. Take, for example, its new modular wall system; a standard kit of parts that can deliver multiple products with a range of configurations in super-fast time.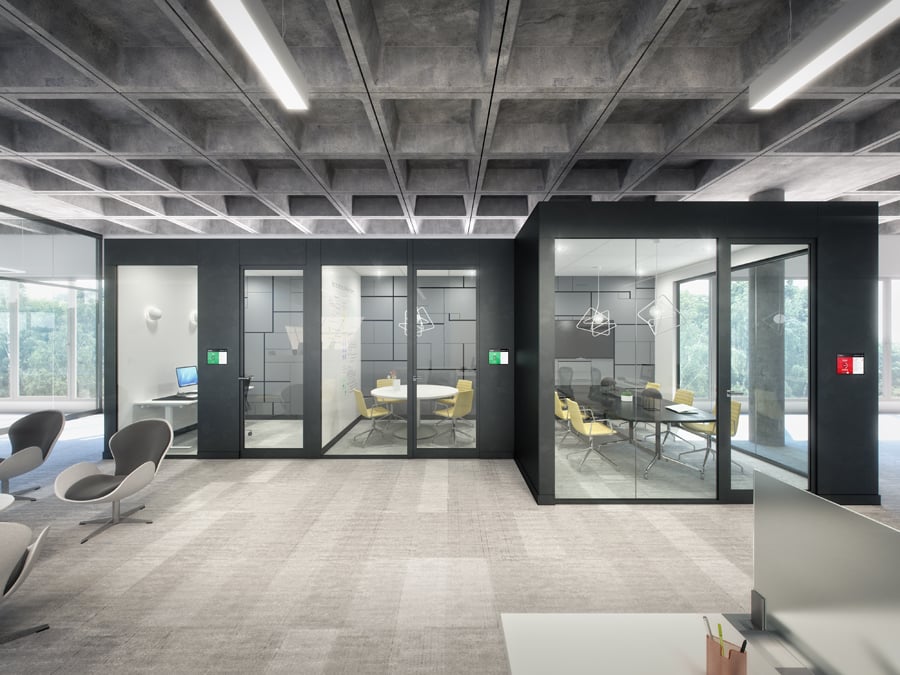 "We completely stumbled into the world of workplace design, and the potential of modular walls," admits Ken Gentert, the general manager of commercial glass and applications at Katerra. "A customer had approached us about a storefront project, which turned out really well. Then they mentioned a new problem they were facing: A lack of flexible working space with no suitable cost-effective solution. We were suitably intrigued, so we spent 11 hours on a whiteboard with a structural engineer telling us what we couldn't do.
"The whole thing rose from a simple question: 'Why can't we make an ecosystem for offices in same way as we do for residential projects?' Finally, we figured out how we could fit things together to make this work."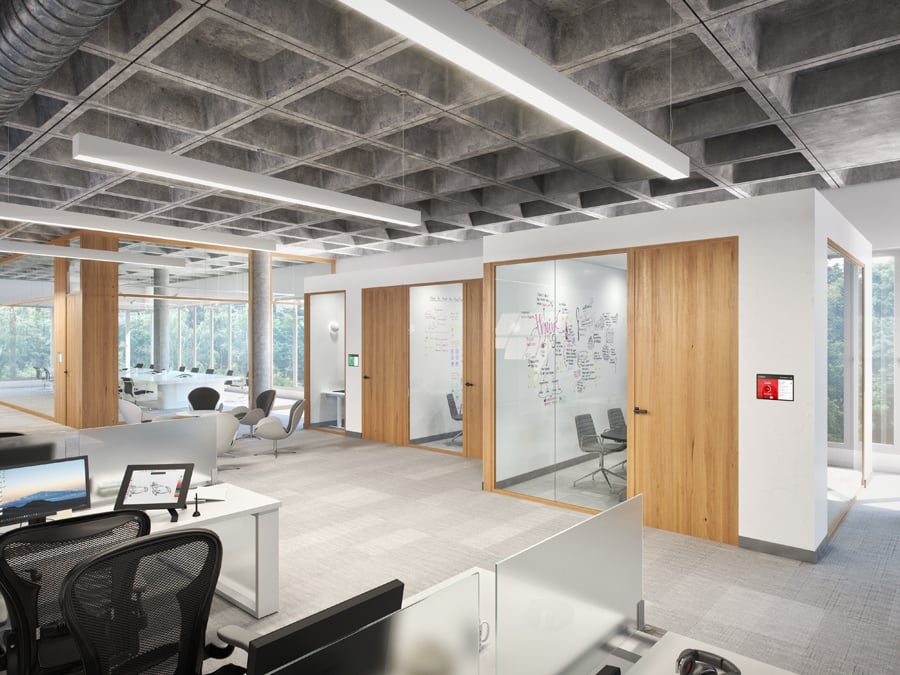 KOVA's solution is a complex thing, but simple in concept. If you want a modular system installed, you tell the team the grid size of the space, and they create a set of joining parts and stackable panels that interact and fit together easily.
"If you have a conference room that's 30 feet by 60 feet, but realize its mostly small groups that are meeting there, you can remove one of the ceiling panels and put up a dividing wall then we send you a new panel that fits," explains Gentert. "Now you have two 30-foot by 30-foot rooms and you haven't had to rip anything out, bring in wet trades or paint or mud and tape. It can all happen in the space of a weekend to minimize disruption.
"When you don't need the extra panels, you take them down, stack and store them elsewhere. As a building form, it's as simple as you can get, with rectangles making rectangles. We're going to release 5 or 6 standard sizes that people will be able to order a kit for, but we also have the ability to customize as needed."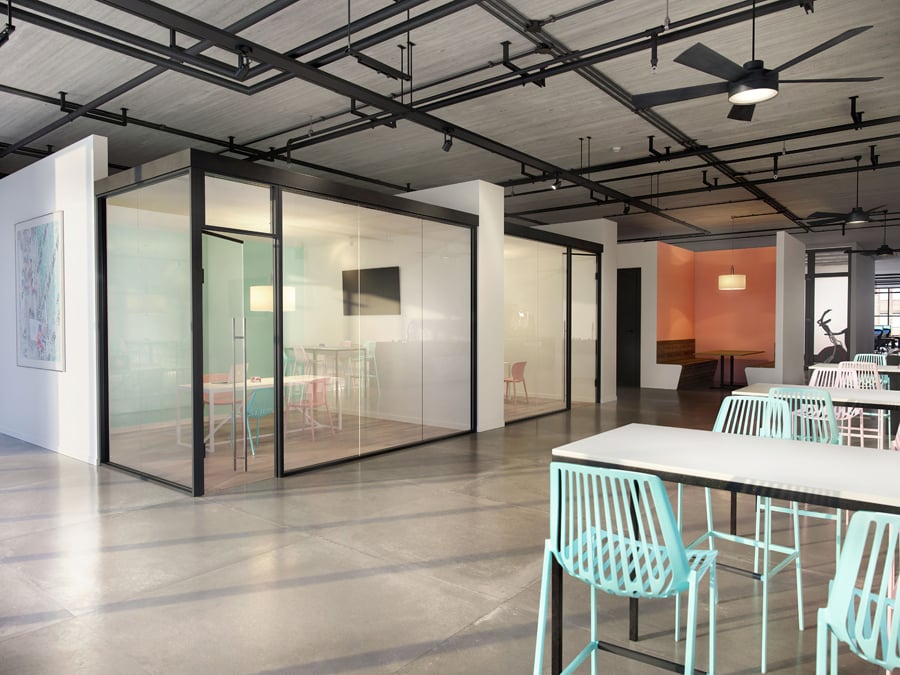 According to Gentert, KOVA's aim was to create a solution that can be cost competitive on day one, and then go on to provide huge fiscal and time benefits from day two. "This is the first time this sort of a building system has been offered to the commercial market at a price point competitive with traditional interior systems," he adds.
The aim for the system, as with all of KOVA's products, is to allow people who might not have the largest budget to build something affordable without sacrificing design, aesthetics and performance. "That's where we see this heading as a whole," says Gentert. "The ability to quickly develop beautiful spaces that serve a purpose.
"To make that happen we're going to go on testing new ideas and then finding the right materials from the right people for the right designs targeting the right problems."