January 2, 2020
Full Circle: Aquafil Makes the Next Generation of Recycled Fabric
With its signature ECONYL® product and carpet recycling efforts, Aquafil is raising the bar for what recycled fibers can do.
Partner Content
Aquafil was a sponsor of the Metropolis Perspective: Sustainability 2019 event series. 

---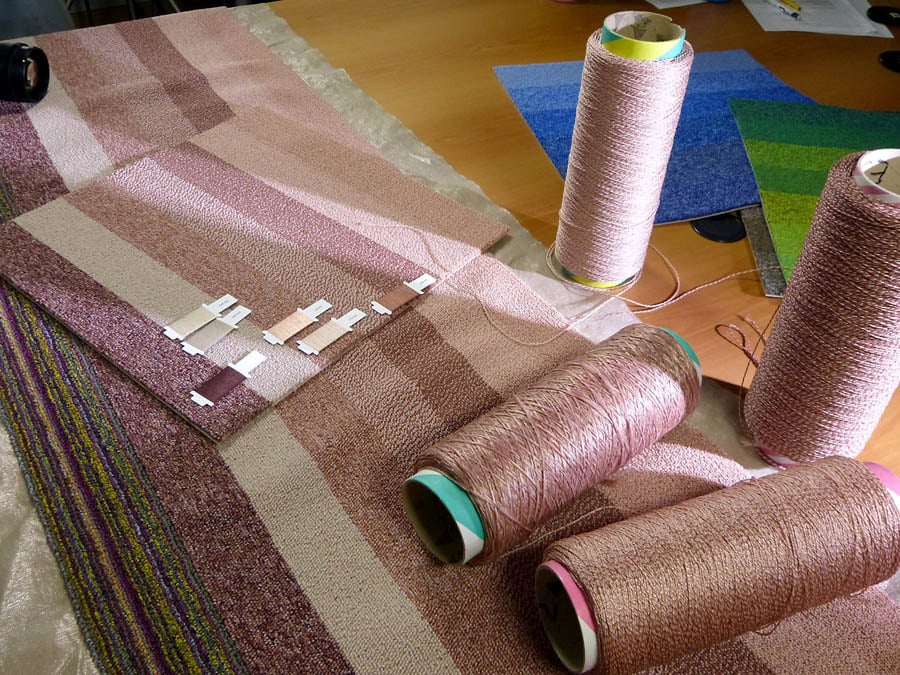 2011
ECONYL® Regeneration System
Aquafil launched the ECONYL® Regeneration System in 2011. Through chemical and mechanical processes, nylon is recovered from waste materials including fishing nets and carpets and transformed into ECONYL® yarn; it's the only commercially available nylon made of 100% waste. ECONYL® is a powerful tool for designers to create sustainable products and it can be recycled without ever losing quality. ECONYL® contributes toward LEED credits and reduces the global warming impact of nylon by up to 80% compared to material made from oil.
2013
Healthy Seas
With the ECONYL® regeneration system came a supply chain revolution that motivated waste recovery efforts all around the world. In 2013, the Healthy Seas initiative was founded by Aquafil in partnership with a separate NGO. The organization is dedicated to recovering abandoned fishing nets from the world's oceans with volunteer divers. The nets are then regenerated into ECONYL® yarn. Today, ECONYL® nylon is used by more than 1,000 brands in textiles, design, and fashion across the world.
2018
Carpet Recycling
In 2018, Aquafil established the first carpet recycling facility in the US, located in Phoenix, Arizona, and plans to open a second plant next year in California. The plants disassemble discarded carpets into three main components: Nylon 6, polypropylene, and calcium carbonate. The nylon is then sent to Slovenia to be transformed into ECONYL® yarn for reuse in new carpets and fashion products. Each carpet recycling facility has the capacity to process up to 35 million pounds of carpet each year.