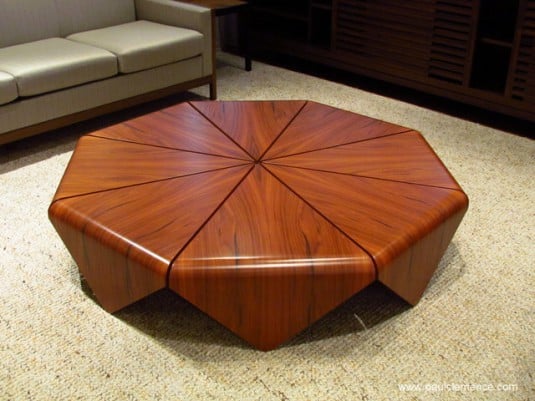 October 3, 2011
Build It Right, and They Will Come
If you want something well done, do it yourself, so the saying goes. That is exactly what Etel Carmona ended up doing some three decades ago when she started designing furniture pieces and couldn't find anyone to make them the way she envisioned them. She earned a reputation for sophisticated craftmanship as accolades piled up […]
If you want something well done, do it yourself, so the saying goes. That is exactly what Etel Carmona ended up doing some three decades ago when she started designing furniture pieces and couldn't find anyone to make them the way she envisioned them.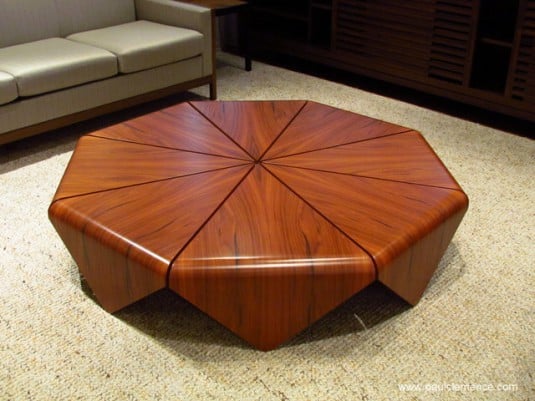 She earned a reputation for sophisticated craftmanship as accolades piled up about her elegant, modern designs where nothing is superfluous and all parts contribute to the whole. Soon other designers were coming to her and asking for assitance on getting their projects built, making her company the place of choice for Brazil's top ranking furniture designers including Claudia Moreira Salles and Isay Weinfield. In addition to new designers, those who were already known for their classic modern works sought her out to bring back their once popular designs; Gregori Warchavchik, Jorge Zalzupinm, and Oswaldo Bratke among them. This venture has created a veritable time capsule of the very best in Brazil's history of furniture design.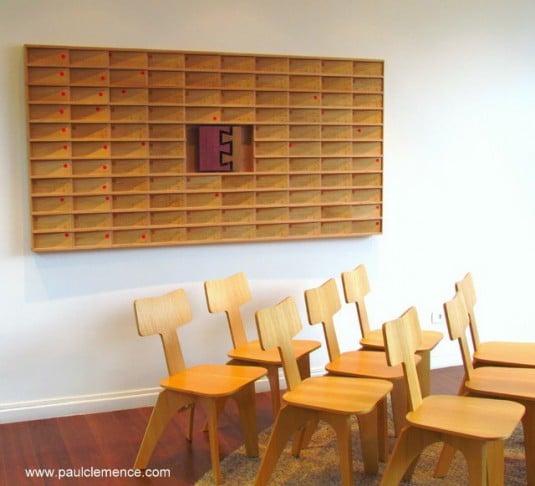 As much care as Carmona puts into her designs she also applies that same high standards to fabrication and her materials. Since she works mostly in wood, she makes sure it's harvested according to a clever, managed-rotation system, where each year a certain part of the forest is explored, giving the remaining part a chance to grow.
In 2002 Etel established Aver Amazonica in Xapuri, the place where the ecological pioneer, Chico Mendes, did most of his ground-breaking work. Her responsible, creative production structure have made it possible for a potentially destructive industry to blossom in accordance with nature's rhythms. In the process she elevated the standard of living of an otherwise doomed, remote Amazon community whose few sources of income included the exploitative wood business. Her hard work has been recognized with a certification by the FSC (Forest Stewardship Council), being one of the first Brazilian furniture makers to receive this rating. Etel is particualarly proud of this certification, since its standards go beyond the more obvious conservation of biodiversity to include the right of workers, community development, and the protection of endangered species.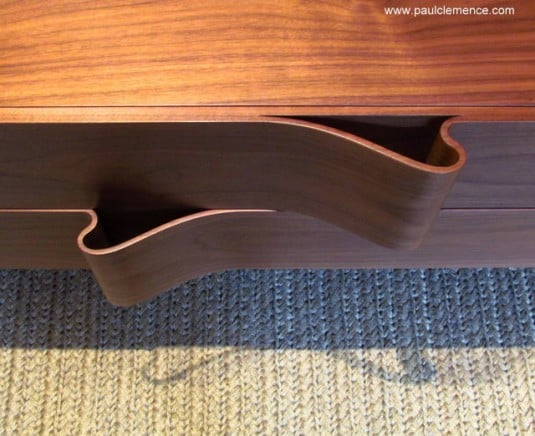 A special selection of her works is currently on display at Espasso, New York 's Brazilian furniture specialist, and Carmona's dealer. The show, which closes on October 11, includes reissues of classic early modern designs and the most recent designs like the unique grid table by Claudia Moreira Salles for a Ricardo Legoretta project. "We are presenting past and present, the best of Brazilian design, with an unique top roster of designers seldom seen outside Brazil", says show curator and showroom owner, Carlos Junqueira, adding that "The refinement of Etel's detailing sets it apart from the rest of the industry."
If you can't make it to Carmona's sprawling showroom in Sao Paulo, then a quick trip to Espasso in Tribeca will show you what furniture design can be. Artistic pieces made with care and responsibility, thanks to a woman that followed her passion and figured out how to build it properly.
Paul Clemence is an award-winning photographer http://paulclemence.com who specializes in capturing the expressive side of architecture, creating through his unique angles iconic images of contemporary and modern buildings all over the world. He exhibits both in the U.S. and international fine art circuits and is a published author. Over 6,000 people follow his Architecture Photography Facebook page http://www.facebook.com/archi.photo .
All images are of Etel's flagship showroom in Sao Paulo. Photos by Paul Clemence,