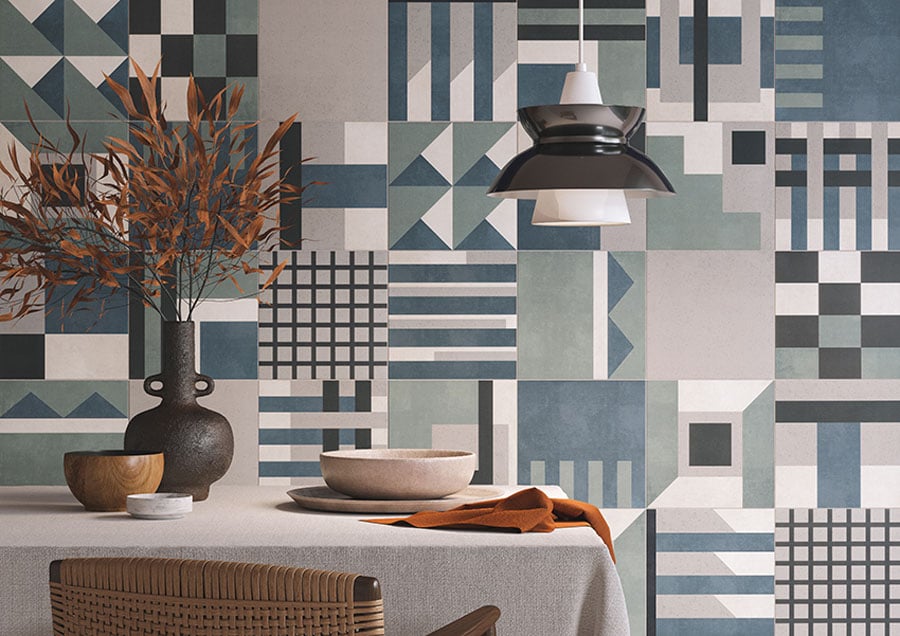 February 23, 2021
Four Ways to Celebrate National Tile Day 2021
Founded in 2017 by Coverings, National Tile Day brings a range of opportunities for designers, from attending virtual film screenings to shopping for new releases.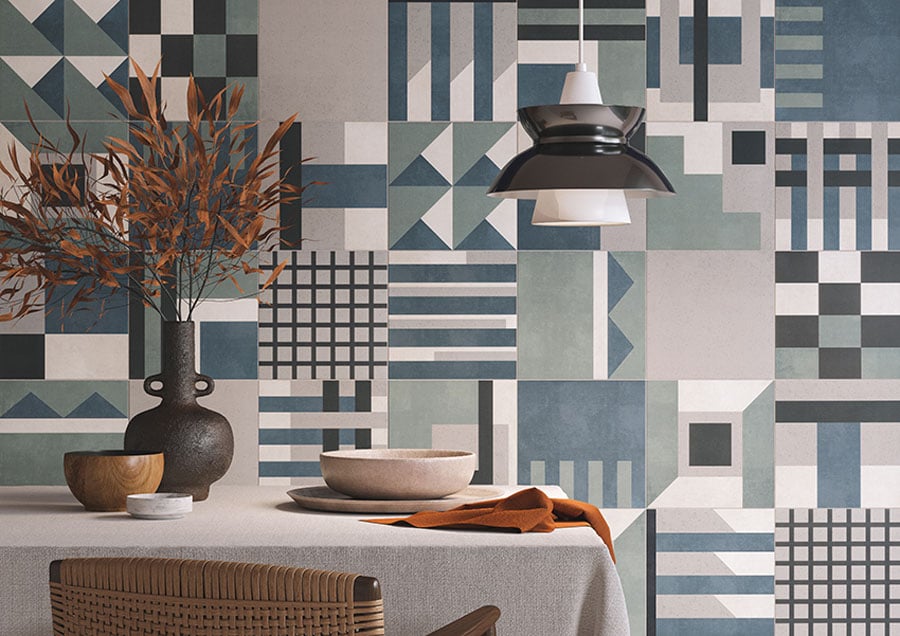 ---
Founded in 2017 by Coverings, North America's largest international tile and stone conference, National Tile Day is a great opportunity to catch up on the industry's latest material innovations, trends, and history. This year, designers can spend the day attending a virtual film screening, learning about why ceramic tile is a sustainable building material, or shopping for new rereleases of modern classics.
1. Attend Coverings Connected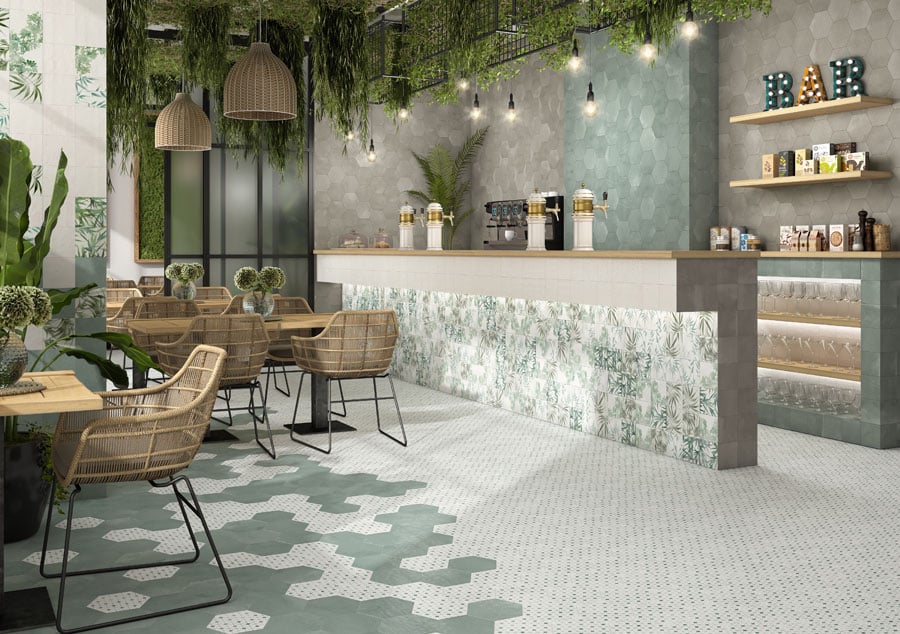 ---
This year, Coverings will be hosting Coverings Connected, a digital event taking place in commemoration of National Tile Day. Programming will feature 2021 tile trends forecasted by manufacturers including Ceramics of Italy and Tile Council of North America with a focus on beauty, durability, sustainability, and hygiene. Tune in at 11 am EST for a session titled "Environment, Health, Wellness, and Alleviating Germaphobia—Ceramic Tile and the Future of Green Building" presented by Bill Griese, director at Standards Development and Sustainability Initiative and Daniel Marvin, senior vice president of operations, Ironrock.
2. Stream Ceramics of Italy's new film Atlas of Italian Ceramics
---
In honor of National Tile Day, Ceramics of Italy is releasing a short film that chronicles the history of the Italian ceramics industry titled Atlas of Italian Ceramics. Edited by Francesca Molteni, the film covers the post-war period to the present day and will premiere at 10 am EST during a Facebook Live event called "The Italian Way—Stories of Heritage, Brands, and Marketing." The film will also follow on Instagram after the virtual event.
3. Browse 2021 Tile Trends with Walker Zanger
---
For American tile manufacturer Walker Zanger, tile trends for 2021 are going to be characterized by emboldening small spaces, bringing nature indoors through botanical patterns, customization, and handcrafted designs. The large-format tiles found in its Botanical collection bring energy to the room whether applied in a residential bathroom or as an accent wall in a commercial project.
4. Shop MoMA Design Store's New Gio Ponti Collection
After streaming Ceramics of Italy's Atlas of Italian Ceramics, you may be wondering where you can score some of those modern tile designs by the Italian masters themselves. Luckily, MoMA Design Store has recently released an exclusive tile collection featuring Italian architect Gio Ponti's 1960 blue and white majolica designs. Both for indoor and outdoor use, the six designs can be installed individually or mixed and matched.
You may also enjoy "9 Perfect Lounge Chairs For Waiting Out Winter"
Would you like to comment on this article? Send your thoughts to: [email protected]
---
Register here for Metropolis Webinars
Connect with experts and design leaders on the most important conversations of the day.