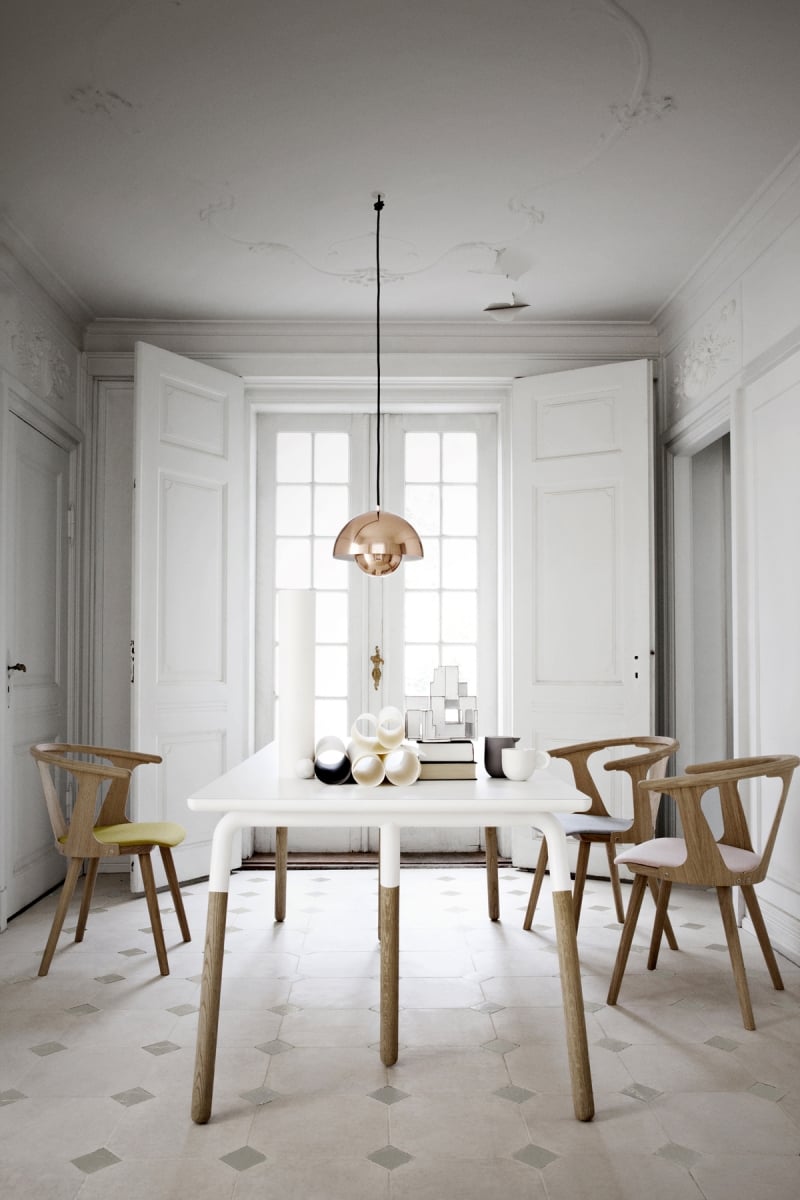 April 2, 2014
Designer Takes Inspiration from Hans Wegner for New Chair
Designer Sami Kallio releases the second edition of his In Between chair.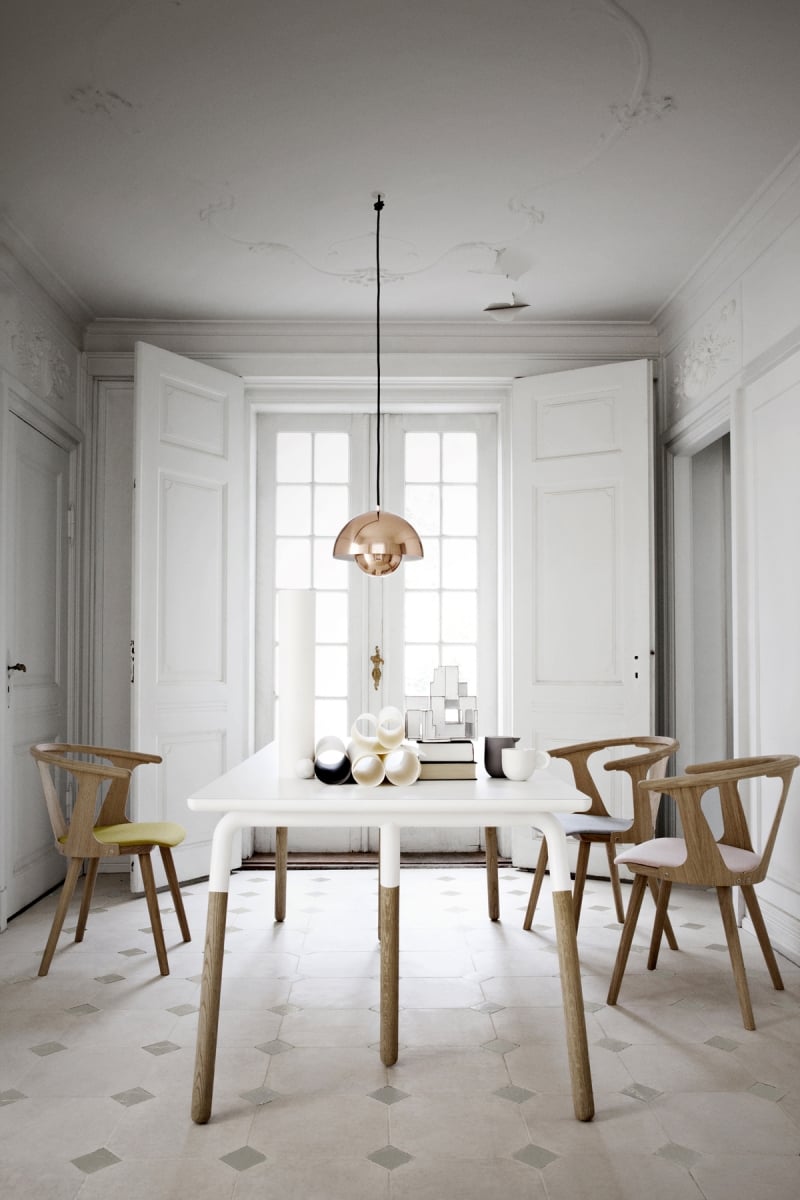 The SK2's upholstered seat is removable so the materials can be changed to suit fads. "My wish is that the chair lasts longer than trends," says Kallio.
All photos courtesy &tradition Copenhagen
"I was subconsciously influenced by Hans Wegner," says the Scandinavian designer Sami Kallio about his inspirations. His statement is clearly demonstrated by his In Between chair for &tradition, which was first released in a version called SK1 in 2013. Wegner's 1949 Wishbone chair is reflected in the object's interplay between positive and negative space, as well as its curved top rail.
The dynamically angled legs and front-curved seat, however, give the chair a style all its own. With the removable upholstered seat in the second edition, SK2—which was exhibited at IMM Cologne in January—Kallio takes this distinct design one step further. "The idea to upholster the chair was there from the beginning and baked into the design," says Kallio. "We wanted to see the reactions to the chair before we launched SK2. Architects have had the padded seat on their wish list."
A marriage of mass manufacturing and handcraft—Kallio uses the traditional techniques of compression molding and wood turning—the In Between chair is already being called a contemporary design classic.
Both editions of the chair (the upholstered seat seen above, sans seat seen here) have a low-slung, crescent back and armrest, and a slightly pitched seat.
The back and side panels provide a concrete shape and support, but the visual appeal is just as much a result of the gaps in between them.
---
Sami Kallio (b. 1975) was born in Helsinki, Finland, and moved to Gothenburg, Sweden. He received his BA and MA in design at the School of Design and Crafts in Gothenburg. In 2011, he founded the interior architecture and furniture design company Sami Kallio Studio.