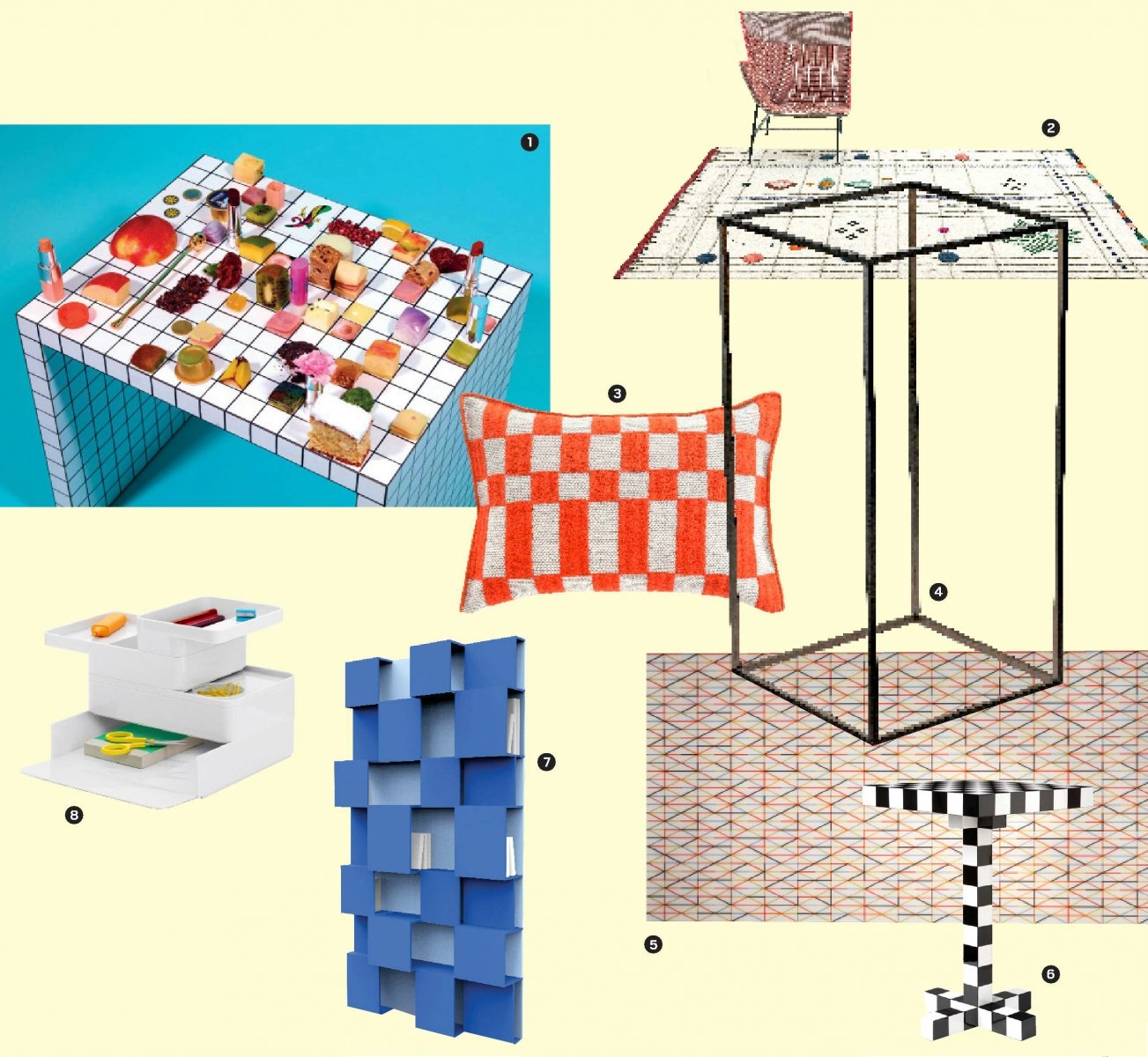 December 2, 2014
Designers Look Back to the Grid, Imbue It With New Meaning
Once associated with radical design, the grid is being taken up once again by contemporary designers.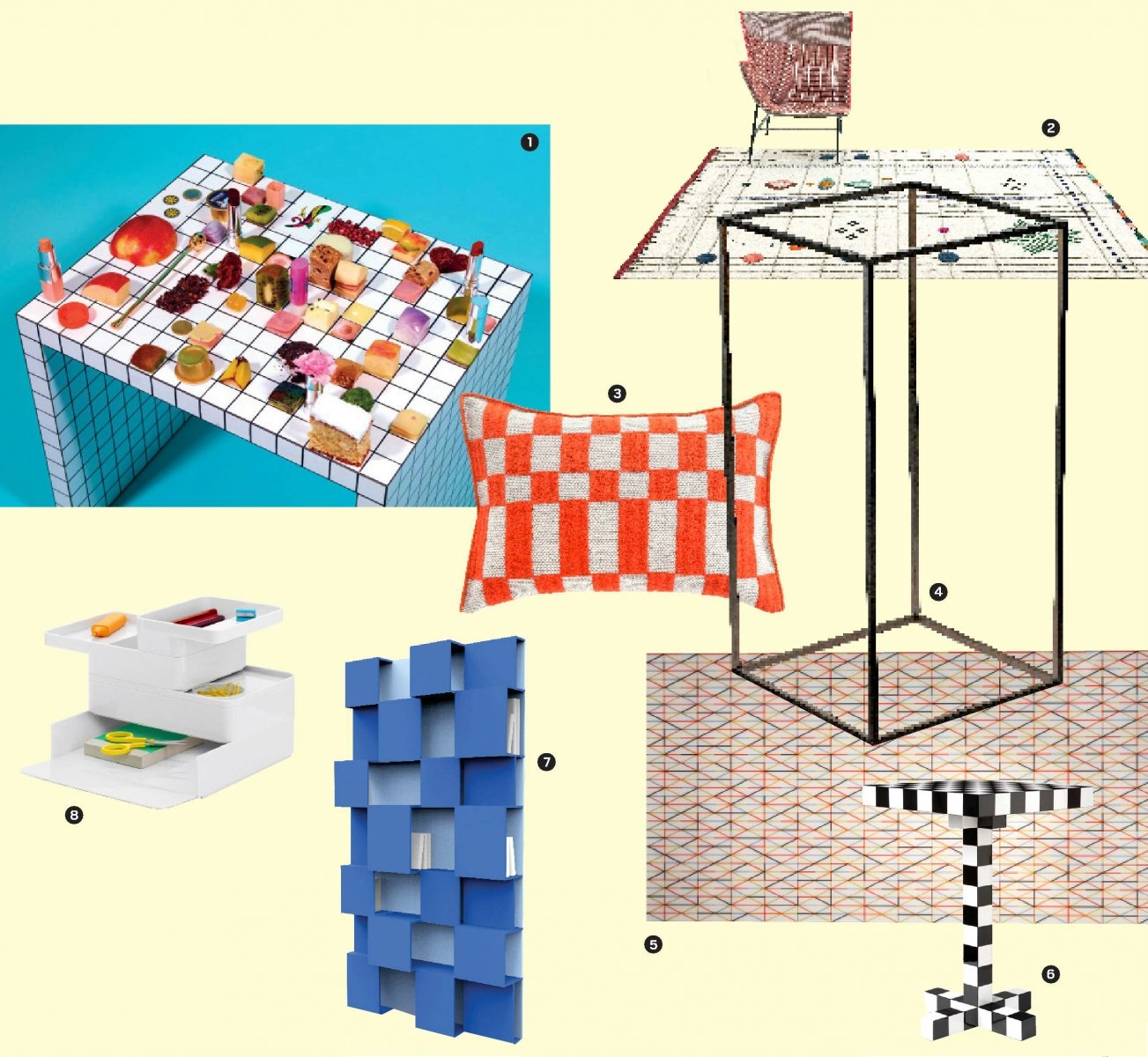 The late 1960s radical design group Superstudio transformed how we look at the grid—not as a matrix of oppressive rules, but as a platform for liberation. Designers are returning to that idea, harnessing the organizing power of frameworks but having a lot of fun doing it.
1. Toiletpaper's 1968: Radical Italian Design

For the coffee-table book, Maurizio Cattelan and Pierpaolo Ferrari shot the Quaderna table by Superstudio.

2. Rabari 

Doshi Levien's Rabari rug for Nanimarquina is inspired by Indian nomads.

3. Bandas pillow

Based on grids, Patricia Urquiola's Bandas rugs and pillows for Gan are playful and multifunctional.
7. Pixl bookcase

Roche Bobois's Pixl bookcase by Fabrice Berrux has deep and shallow shelves.

8. Formwork Desktop Storage

Sam Hecht and Kim Colin designed the modular Formwork desktop storage system for Herman Miller.