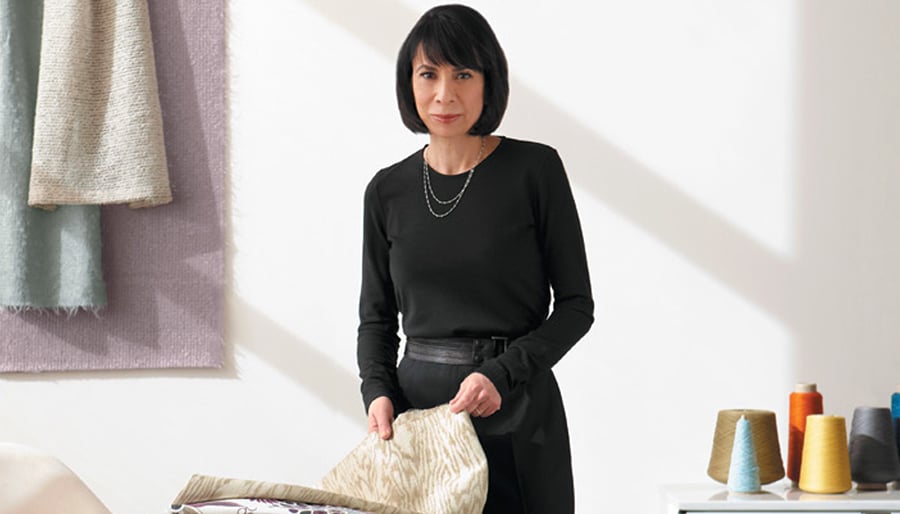 May 29, 2018
Dorothy Cosonas, Creative Director of KnollTextiles, Reflects on Memories of NeoCon
On the occasion of NeoCon's 50th edition, Cosonas spoke about how the gathering has become a platform for storytelling around textile design.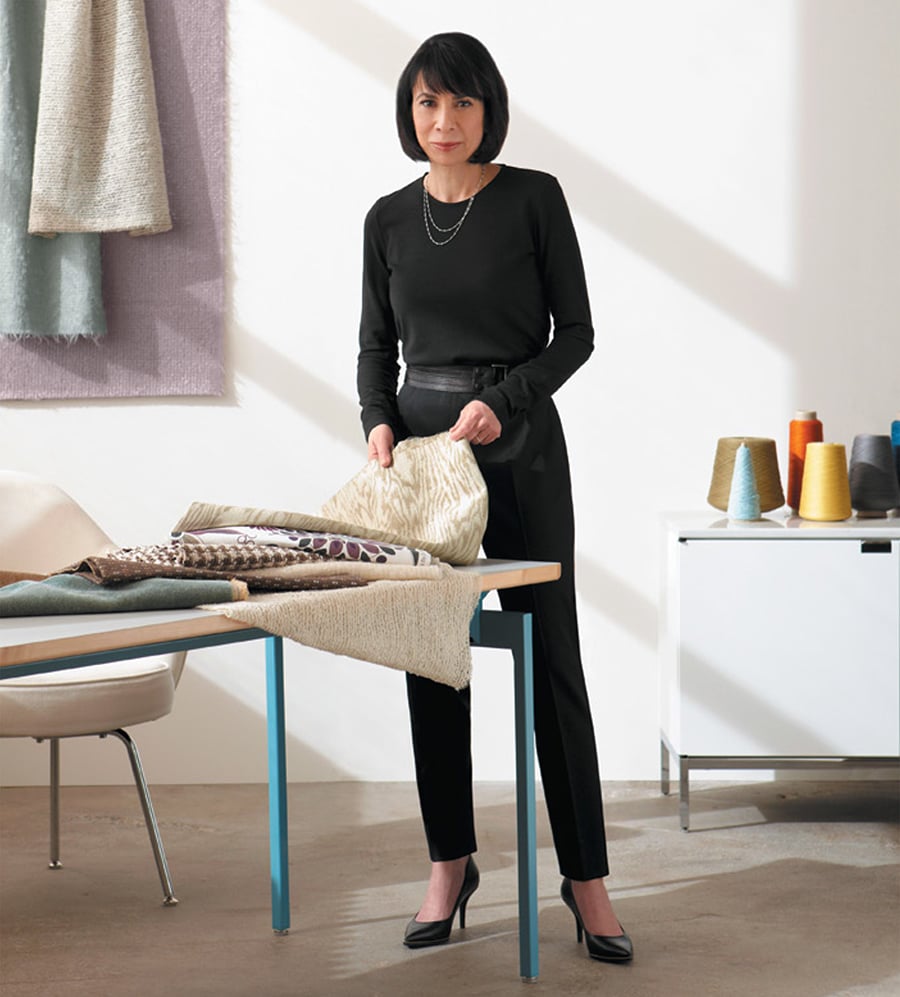 ---
This interview was conducted by Metropolis as part of its NeoCon 50 retrospective series as told to Avinash Rajagopal.
Dorothy Cosonas has been a longtime participant at NeoCon, and for the last twelve years in her current role as creative director of KnollTextiles. On the occasion of NeoCon's 50th edition, Cosonas spoke to Metropolis about her memories of the fair, how NeoCon has become a platform for storytelling around textile design, and how she uses the occasion to engage with the next generation of designers.
When our March 2006 collection was previewed at the Knoll showroom, I remember the incredible amount of pressure I put on myself. It was the first collection for Knoll under my name and I always like to say, "It's important to live up to the name and not off of it." Plus it was that year that Knoll put all of the designers' names on the showroom window in big font so it was like double whammy—my name, my first collection with KnollTextiles. I came from working at a smaller company for two decades, and this collection represented how I approach design. I'm thankful that most of those products are still in the line today.
My most memorable collections are my first Luxe collection, back in 2008, and last year our archive-inspired collection with our 70th anniversary. The Luxe collection was really large, ten items, and spoke to what I could bring to Knoll—fashion forward but a classic sensibility. With the archive-inspired collection, how we presented it in the showroom was really important to us. It was just a different idea than other years and it really educated people, brought in a new audience.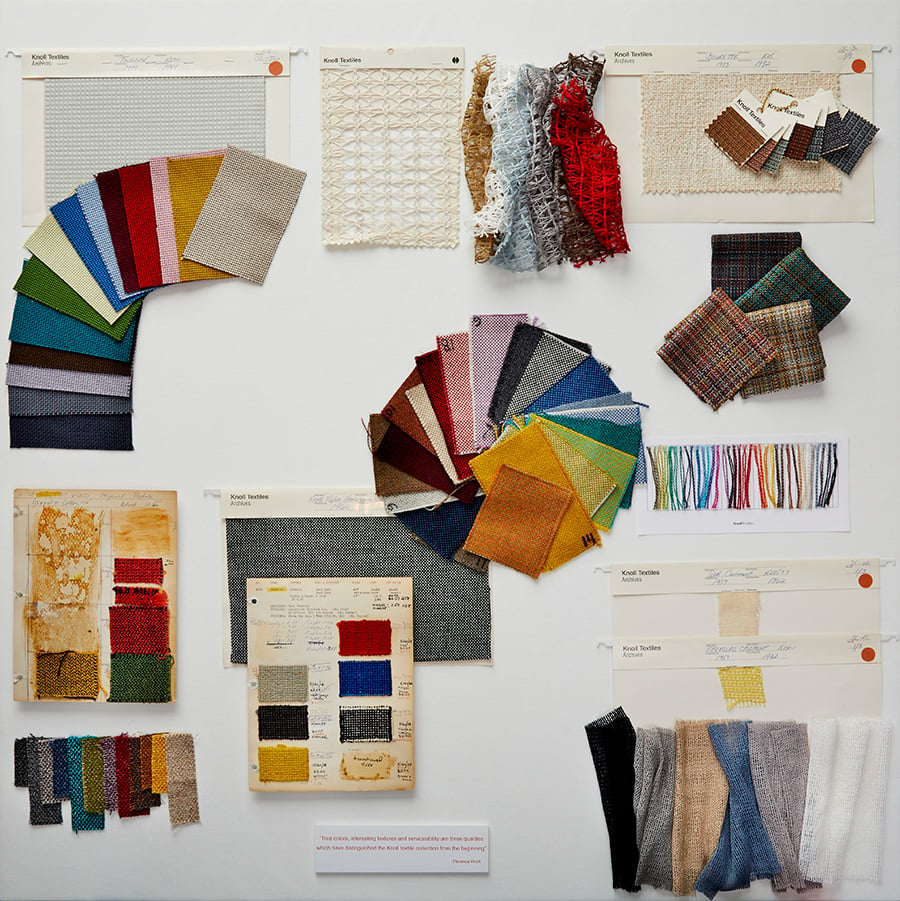 ---
That's one thing that has changed at NeoCon—the way we all display. Years ago it was like, "Oh, here are my ten colors down the table". Now everyone's sort of upped the ante in terms of what's going to make somebody walk in and stick around.
What makes for a good NeoCon is when clients walk in with project in hand. I know that it's very challenging for us to sit down with someone but when a client says to us, "I'm looking for X, Y, and Z, and I see it here" or, "I'm looking for this and I know Knoll has it, and can I sit down with you and talk about my project?" that's very exciting. It's also exciting when we have young designers or students come in and then they contact us a month or two later and say, "I was in your showroom, I was so inspired and I was wondering if I could work there?"
Jon Otis, who is a professor at Pratt Institute, has been bringing his students in every NeoCon for the past five or six years. I carve out an hour, and I go through the process of design with the students. They're starving for history, which I find really hopeful. I want to show what we're doing versus just assuming that they know it from what they can look at on their phone. I think that provides a little light at the end of the tunnel—that this generation wants to go back to the roots and understand how design truly works.
You may also enjoy "Wolf-Gordon's New Collection Defies Conventions with Its Tactility and Luxury."